Looking for some of the best romantic getaways in Georgia? We've got you covered! Georgia is a welcoming sight for travelers seeking a relaxing getaway in the gentle Southern sunshine. Say goodbye to stress and hello to sweet tea, hideaways, and island beaches, and vast mountain ranges.
With its unique blend of Southern hospitality, outdoor activities, tourist attractions, and all the dining options you could dream of, Georgia is an excellent choice for couples traveling to the south.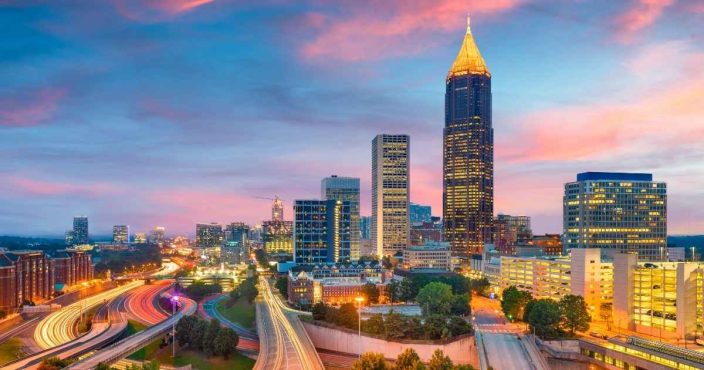 Georgia is a great place to get back to nature, explore unique locations, and relax with the ones you love. Whether you're choosing a quiet retreat or a luxurious hotel experience in the city, Georgia is full of southern hospitality.
Trust us —you won't want to miss out on this charming state in the South for your next romantic getaway. To help you get started, we've rounded up six Georgia romantic getaways for an ideal getaway weekend with your loved one.
What to Expect During Romantic Getaways In Georgia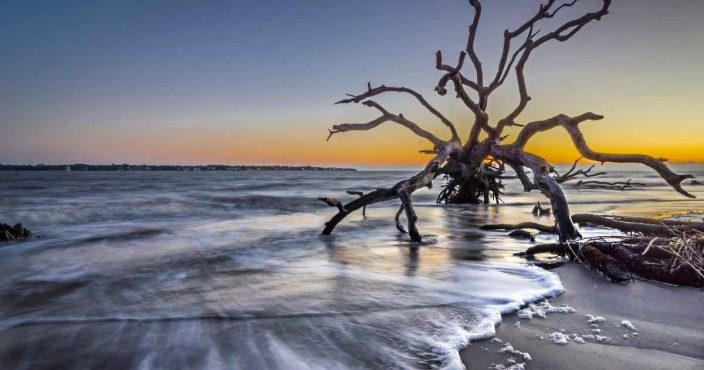 Georgia has a lot to offer, and your options are limitless. Make sure your romantic weekend getaways in Georgia are relaxing by choosing the best hotels and luxurious accommodations that are best for you and your partner.
Many Georgia hotels offer comfortable stays and modern amenities like an outdoor pool, a golf course, tennis courts, a fitness center, cozy rooms with a spacious dining room, a romantic garden with fresh air, a private beach, on-site restaurants with modern southern cuisine options, guest rooms, a rooftop bar, as well as gourmet breakfasts.
Aside from the pristine beaches and national parks in this charming southern state, you can enjoy outdoor adventures to add a twist to your weekend getaways.
Take a walk at Forsyth Park, be mesmerized by incredible rock formations in the historic district of Lookout Mountain, watch the azalea blooms at the Savannah River, and embrace nature at the Pine Mountain.
There are countless places to eat and drink with a convergence of cultures and flavors —the perfect elements for weekend getaways in Georgia.
Romantic Weekend Getaways In The North Georgia Mountains and Foothills
The eleven highest mountains in Georgia are all located in four counties in northeast Georgia. The Chattahoochee National Forest and the Blue Ridge Mountains make up most of the area, with some foothills in the north and northwest.
The highest mountain in Georgia is Brasstown Bald at 4,784 feet. The North Georgia mountains and foothills are a popular destination for romantic weekend getaways all year round.
The Appalachian Trail crosses Georgia from Springer Mountain to Mount Oglethorpe. There are numerous waterfalls, including Amicalola Falls, one of the tallest waterfalls east of the Mississippi River.
The scenery is beautiful and there are many recreational opportunities —perfect for weekend trips! These mountains have true summits or peaks, while others are high points on a ridge.
Sautee-Nacoochee
Sautee-Nacoochee is an educational getaway for those who are nature lovers and history buffs. Here you'll discover the Nacoochee Indian Mound. Located on Hardman Farm Historic Site, the Indian Mound was dug up by JH Nichol.
The sole purpose of this excavation was to erect a gazebo for entertaining. Should you visit the farm and take the house tour, you may wonder if angry ancient spirits had anything to do with the trials and tribulations Nichols faced throughout his lifetime.
Some of the best times together as a couple are when you're laughing. You'll be grinning from ear to ear with a cruise down the Chattahoochee River in an inner tube. Nearby, Helen Georgia is home to two outstanding facilities.
Both Cool River Tubing and Helen Tubing and Waterpark are nearby. They both will allow you to experience life 'way down yonder on the Chattahoochee' in a fun, exhilarating way.
During your time in the Georgia mountains, you may want to try some of the state's fantastic wineries. There's no need to travel to West Coast to treat yourself to top-notch wines. Georgia has several award-winning wineries and gorgeous vineyards open for tours.
To make travel easy, consider taking a winery tour with Alpine Taxi and Wine Tours and visiting nearby wineries.
Consider a day of wine tastings with Southern Wine Tours for an authentic VIP wine tour. You won't be disappointed no matter how you spend a Georgia romantic getaway in the mountains!
Looking for mountain weekend getaways in Georgia that will take your breath away? Check out Georgia's Blue Ridge!
This stunning mountain range is the perfect place to reconnect with your loved one.
Where To Stay For Romantic Getaways in the Blue Ridge Mountains
Chateau Elan Winery Resort
Just a few hours' drive from Atlanta, the Chateau Elan Winery Resort is located in the North Georgia foothills. This weekend getaway in Georgia's wine country retreat offers guests a romantic and restful vacation.
The Chateau Elan Winery Resort offers luxury lodgings, an award-winning winery, golf courses, exceptional dining, and a full-service spa.
Lucille's Mountain Top Inn & Spa
Lucille's Mountain Top Inn & Spa is a perfect option for a luxurious romantic escape. It overlooks panoramic ridge lines of the Blue Ridge Mountains and the lovely Sautee Valley, which is located on a mountain overlooking spectacular views.
This inn offers beautiful rooms with stunning views of the mountains and valley. You'll also enjoy their gourmet breakfast offering specials like crème brulee french toast and eggs Florentine. After breakfast, step into their spa and experience the wonderful treatments in a tranquil setting.
Romantic Weekend Getaways On The Coast of Georgia
St. Simons Island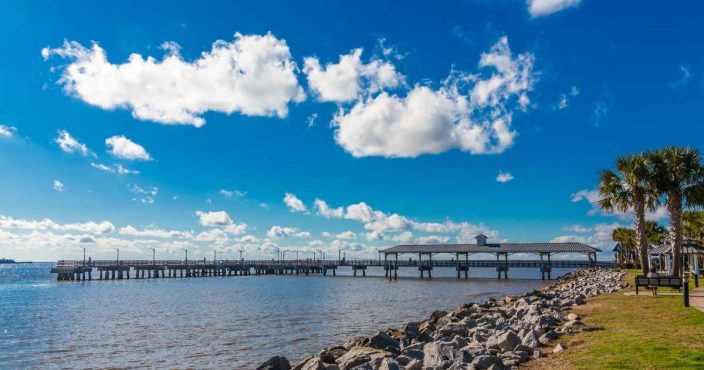 One of the best romantic getaways in Georgia is on St. Simons Island. It's a quieter, beautiful coastal town perfect for reconnecting with your love. As one of Georgia's barrier islands, it is a unique slice of paradise.
Try going for a sunset or sunrise stroll on the beach, or climb to the top of the famous lighthouse and take in the views from the sky! Of course, you must try the delicious, local cuisine, teeming with fresh seafood and creative dishes.
And nothing is more romantic than a stay at the King & Prince Beach and Golf Resort, St. Simons only beachfront resort. St. Simons offers so much – whether you are a foodie, a beach lover, or a history fan, you cannot go wrong with a stay at St. Simons!
Romantic Getaways in Savannah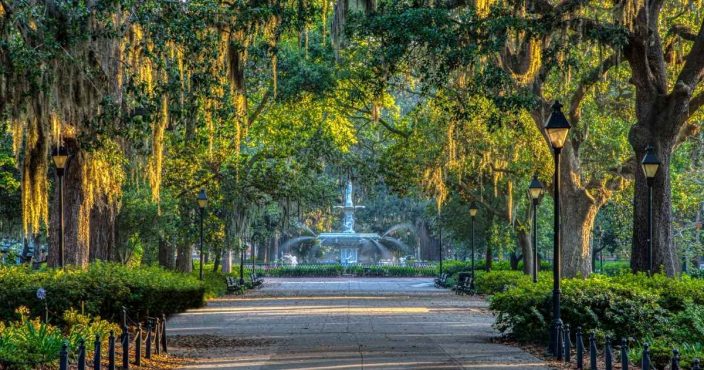 Savannah is a mecca for home goods to clothing for shopaholics. History comes alive in Savannah as you walk the streets of the Riverfront, where the old cotton warehouses have been transformed into boutique shops, restaurants, and bars.
Savannah and its neighbor Tybee Island are excellent choices for planning Georgia romantic getaways.
Weekend trips to Savannah can't be complete without stopping at Forsyth Park. The iconic Forsyth Park Fountain is a must-see and the perfect place to start your exploration of the historic district.
From there, you can wander through the beautiful tree-lined streets, stopping at some of the many shops and restaurants along the way.
Olde Harbour Inn
An iconic hotel on the edge of the Savannah River, The Olde Harbour Inn is a favorite of both business and leisure travelers. This historic hotel offers guests elegant accommodations in an intimate setting.
The Olde Harbour Inn only features suites, making it the ideal luxury stay for you and your sweetheart. Guests can enjoy a variety of amenities, including complimentary wine and hors d'oeuvres, ice cream treats sent straight to your room, plush robes, as well as high speed Wi-Fi. It is also pet friendly!
The historic location makes this hotel a must-visit for your romantic getaway to Georgia.
Tybee Island
 This post may contain affiliate links which won't change your price but will share some commission. As an Amazon Associate I earn from qualifying purchases.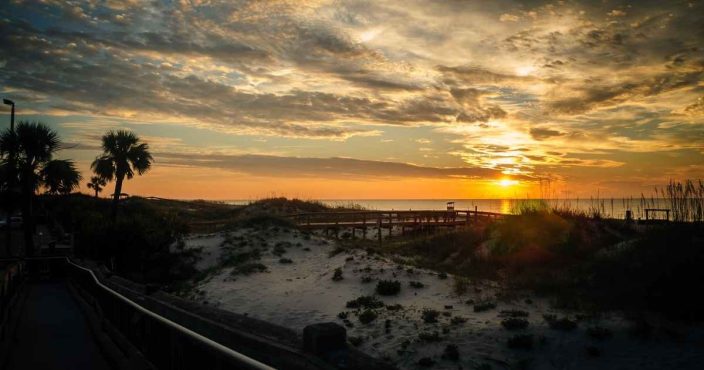 If you're looking for a casual but romantic getaway in the South, Tybee is the place to be. Beachside restaurants dot this 18-mile island near Savannah. While Tybee is easily walkable, some visitors opt to rent a bike to explore the many trails along the island.
Walk down the Tybee Island Pier and Pavilion to get vast views of South Beach. Or visit one of 5 other unique beaches that Tybee Island has to offer.
Consider a golf cart rental for a fun, quirky way to explore the town. This will allow easier access to some of the unique boutiques and dining options along the beach.
This eco-friendly travel option also provides access to small hidden spots along the coast. What better way to catch a golden beach sunset and share a romantic moment.
Atlanta Georgia Romantic Getaways
Buckhead Region
The Buckhead district of Atlanta is a top weekend getaway location in the South. Known for its trendy shopping and abundant art galleries, it is also home to the luxurious Waldorf Astoria Atlanta Buckhead hotel.
A romantic weekend getaway at the Waldorf Astoria puts visitors in the central location while still offering quiet, peaceful accommodations.
Whether you opt to take advantage of the hotel's world-class amenities or use it as a home base to see all that Atlanta has to offer, it will undoubtedly make for the best weekend in Georgia.
The Waldorf Astoria is just 15 minutes from the busy downtown area via nearby public transportation. 
Spend time perusing a famous iconic hotel, a Georgia landmark. Take a walk together around Centennial Olympic Park or take in the sights and smells of the Atlanta Botanical Garden.
If you'd rather stay in Buckhead, shopping opportunities abound. The Shops Buckhead features six blocks of luxury shopping and dining. There's a restaurant for every taste, from sushi to gelato, at this luxury shopping center.
Back at the Waldorf Astoria, you and your significant other can spend quality time together. One option is to book a massage in the Couples Suite. Cap off your romantic weekend getaway with gourmet Southern cuisine at the Waldorf Astoria Atlanta Buckhead Cafe & Bar.
Romantic Getaways on Sea Island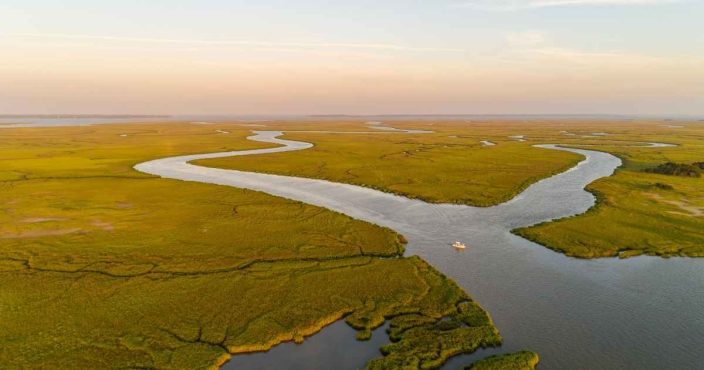 Sea Island is a private island and part of the Golden Isles of Georgia which include St. Simons Island and Jekyll Island. It lies about 60 miles south of Savannah, Georgia and can be reached by a causeway from St. Simons island.
Did you know that the 2004 G-8 summit was held on Sea Island? It was selected due to its privacy and relative isolation therefore ease of facilitating security.
Its stunning views and incredible accommodations puts sea island high on our list as one of the best romantic getaways in Georgia.
The Cloister
The Cloister is an iconic and legendary luxury hotel on Sea island. It offers a private coastline, a golf course, indoor and outdoor pool, spacious rooms and suites, fitness center impeccable restaurants, and so much more.
Take part in activities like biking, beach sports, bowling, horseback riding on the beach, exploring nature, tennis, and fishing! The Cloister is rated a Forbes 5 star accommodation so you're guaranteed to have a incredible time during one of your weekend getaways on Sea Island.
A Most Romantic Getaway Idea in the South
Whether you're celebrating a first-anniversary trip or looking for the top romantic weekend getaway ideas in Georgia, this list is a great place to begin planning your time away.
No matter what you choose — exploring hiking trails with some history thrown in or a luxury romantic weekend escapade, Georgia provides options that appeal to everyone.
It will be a win wherever you decide to go to Georgia for your romantic getaway. The uninterrupted time together, coupled with the beauty and variety of things to do in the Peach State, will help you reconnect, relax, and thoroughly enjoy each other's company.
CHECK OUT WHAT'S NEW ON BETSI'S WORLD
Romantic Getaways in the South