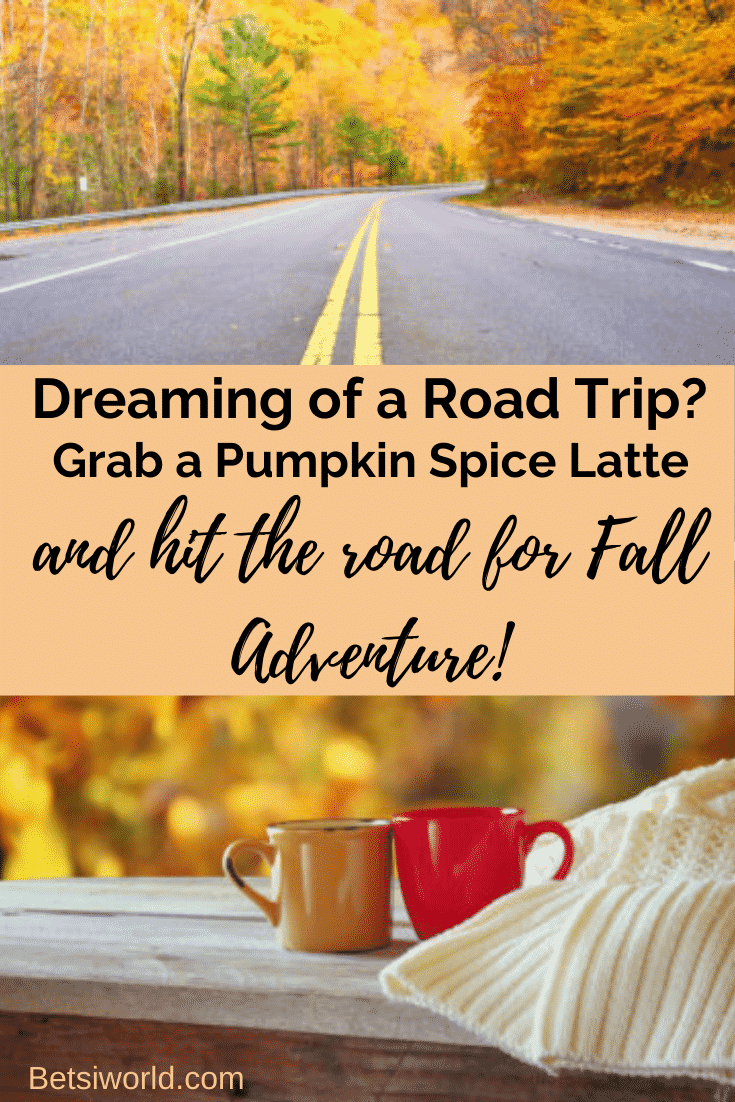 Road trips are a classic way to spend quality time together. But if you think summer is the only time to enjoy these fun trips, I'm here to tell you you're wrong! Here are 6 reasons to take a fall road trip! Here are 6 ways to turn your road trip into a romantic getaway in the south.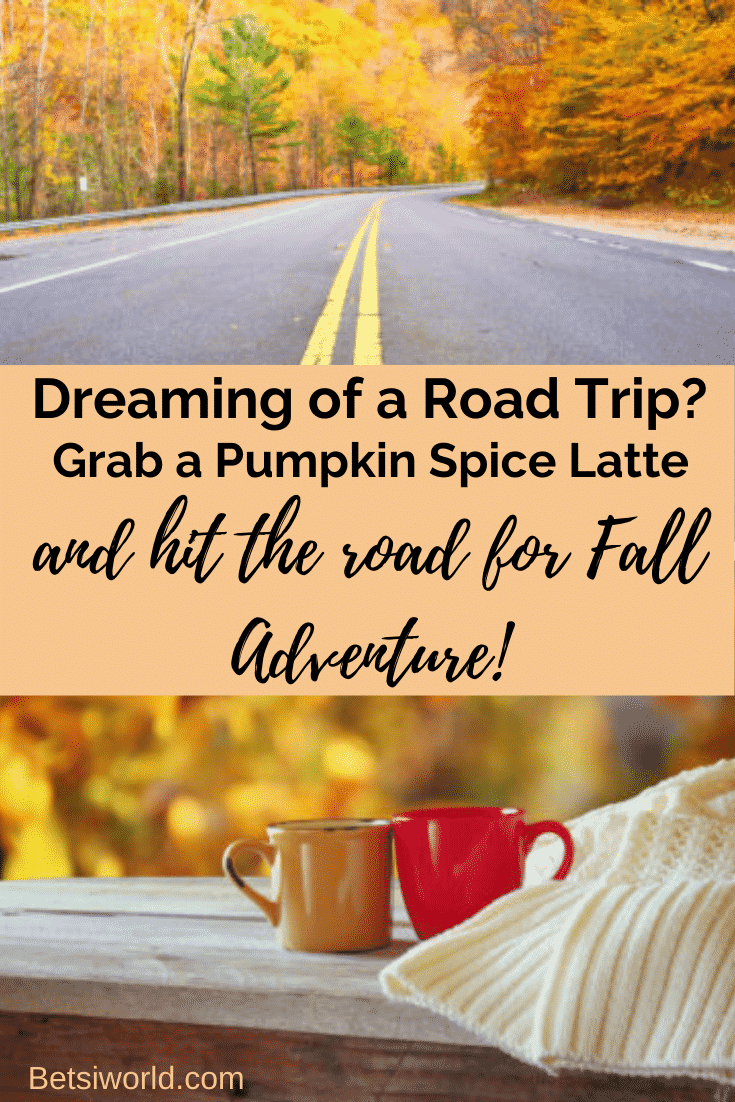 This post contains affiliate links. When you make a purchase through these links Betsi's World receives a small commission at no additional cost to you. As an Amazon Associate, I earn from qualifying purchases.
6 Reasons to Take a Road Trip This Fall | How to Take a Romantic Road Trip Getaway For Two!
Road trips are fun, no matter what season it is. And while I love a good summertime road trip, I think traveling the open road during the fall is the best. Here are six reasons I think you should take that family road trip this fall.
If you are looking to take a romantic road trip getaway for two I have that information for you as well! Road trips are so versatile that you might be surprised by how easily you can transition from a family trip to something more akin to quality time with your loved one!
Plenty of Quality Time
A road trip will require everyone to be cooped up in the car for an extended period of time. So, if you are in need of some quality time together, a road trip is the answer!
Whether you spend the time talking about the things going on in your lives or simply play car games together, you're sure to learn something new about your travel partner on a road trip.
The Scenery
No matter where you live, chances are the fall is beautiful in your area. The changing leaves can make any road trip a little prettier during the fall months.
The scenery during a fall road trip is just screaming to be included as a cozy fall getaway. When you take a fall road trip with your significant other you can be guaranteed plenty of great opportunities for romance. Fall is all about snuggling up and enjoying the crispness in the air after all!
A Break from the Norm
If your schedule is packed with school assignments and extra-curricular activities, a break from the daily grind may be just what you need. Escape your hectic schedules for the weekend and relax on a road trip!
A fall road trip is a great excuse to mix things up with your significant other as well. If you need something new, fun, and exciting there's nothing more romantic than some one on one time in the car! When you are exploring for fall road trips and romantic getaways in the south a road trip combines the common idea of traveling with something new and exciting!
The Weather
While summer road tripping means blasting the air conditioner throughout your trip, a fall road trip means you can enjoy some cooler weather on your drive. That's perfect for driving with the windows down, allowing you to take in the wonderful weather.
When it comes to romantic road trip getaways for two you can't beat the fall weather. No one will be miserable in the heat or freezing in the cold. It's the perfect time of year for both indoor and outdoor activities!
A New Experience
In addition to providing beautiful views and wonderful weather, a fall road trip can also give you the chance to experience something new. Whether you explore a nearby city you've never visited or head to a new fall event this year, taking a family road trip can help your whole family gain a new perspective on your region.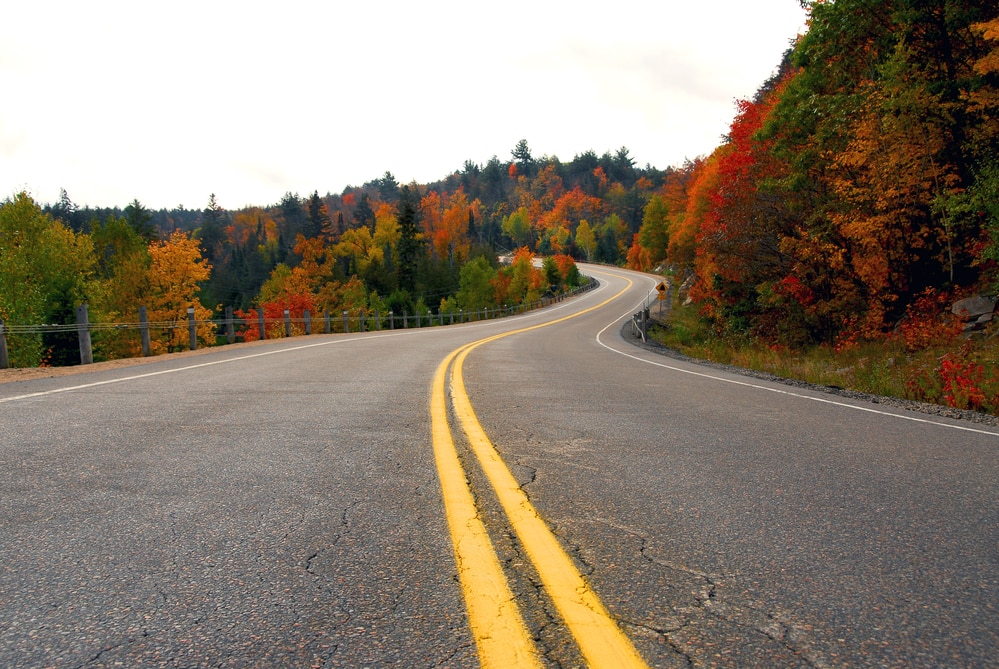 If you are traveling with your significant other this is a great excuse for a romantic getaway. A fall road trip gives you plenty of natural beauty to take in while exploring. There's probably at least a few places on your local bucket list that you can check off together as a couple!
Romantic Road Trip Getaways Can Be Spontaneous
While air travel requires quite a bit of planning, road trips can happen on a whim. And in addition to being able to take off whenever you want, the trip itself can also be spontaneous.
Simply hop in the car with your family or significant other and see where the road takes you! I guarantee you'll end up with some amazing family memories from a trip like that.
Surprising your significant other with a romantic road trip getaway for two is much easier than having to work in air travel, hotel stays booked well in advance, etc. You can be spontaneous which is always a nice romantic bonus!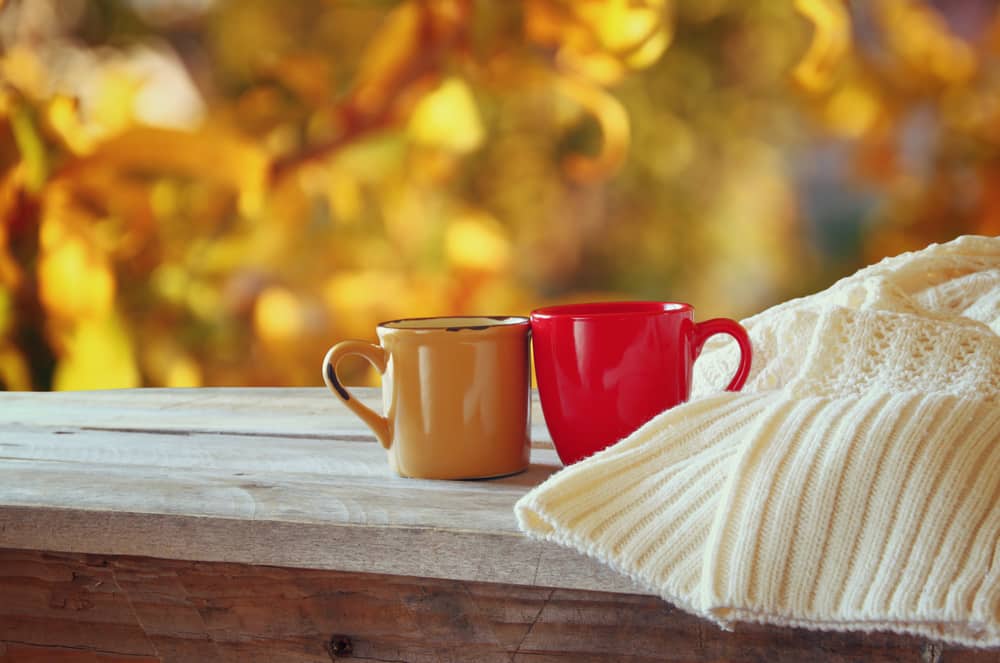 Looking for more road trips and romantic getaways in the south?
Here are some more posts about romantic getaways and travel ideas! These are more ideas like road trips to help kickstart your travel plans for the future.