Fall road trips are a great opportunity to explore the country in a new way. Experience the changing of the seasons in action, while getting lots of quality time with your loved ones!
Road trips are also a good alternative to crowded airport terminals and planes. Take an autumn vacation safely, while enjoying the sites along the way! Need some more convincing to try out a road trip this season? Here are our top reasons for taking a road trip this fall!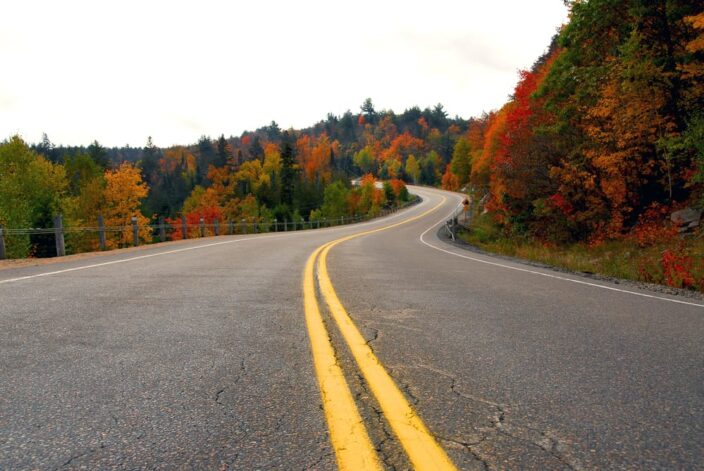 7 Reasons to Take Road Trips This Fall
Road trips are fun, no matter what season it is. And while I love a good summertime road trip, I think traveling the open road during the fall is the best.
Whether you are taking a fall family vacation or looking for a romantic getaway, a road trip is perfect for both. Road trips are so versatile that you might be surprised by how easily you can transition from a family trip to something more akin to quality time with your loved one!
Quality Time
If you're in need of some quality time, with family or your significant other, a fall road trip is the answer! I love road trips because you get to uninterrupted time together to talk, catch up, and just experience the scenery.
Whether you spend the time talking about the things going on in your lives or simply play car games together, you're sure to learn something new about your travel partner on a road trip. Plus, you get to pick out spots together along the way, for impromptu stops and photo opportunities.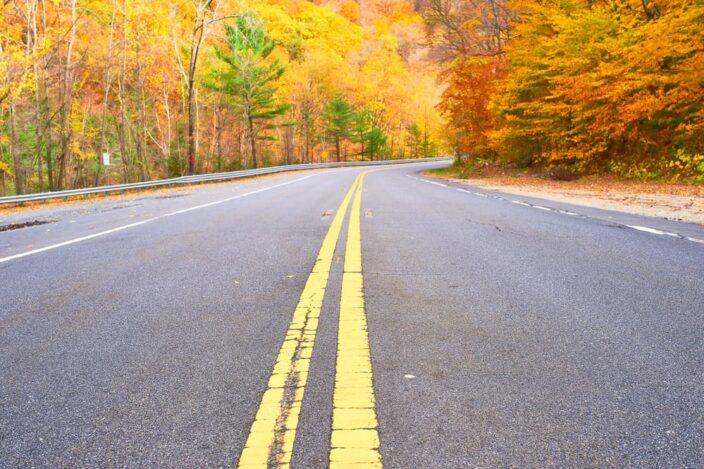 The Fall Foliage
Fall is known for its changing leaves and gorgeous colors. Unfortunately if you live way down South, like in southern Florida, the chances of seeing it are slim. A road trip just a little while North can change all that, however!
When taking an autumn road trip heading North, its like a beautiful progression of the seasons. The further North you go, the more vibrant the colors. There's nothing better than relaxing in the car (as a passenger) and looking out of the window at the changing landscape just outside.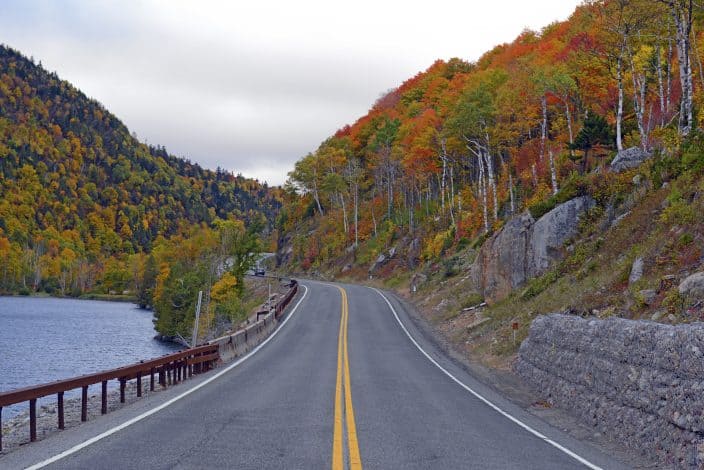 The scenery during a fall road trip is just screaming to be included as a cozy fall getaway. When you take a fall road trip with your significant other you can be guaranteed plenty of great opportunities for romance. Fall is all about snuggling up and enjoying the crispness in the air after all!
Find Adventure On Fall Road Trips
If your schedule is packed with work, school assignments, and extra-curricular activities, a break from the daily grind may be just what you need. Escape your hectic schedules for the weekend and relax on a road trip!
A fall road trip is a great excuse to mix things up with your significant other. If you need something new, fun, and exciting there's nothing more romantic than some one on one time in the car and exploring new territory together.
The Fall Weather
Road trips in the fall means enjoying the cooler weather, perfect for rolling the windows down. Unlike the summer time, where the AC will surely be blasting on high. The autumn breeze and crisp air is a welcome refresher from the scorching summer we've just endured.
The fall weather is a happy medium between the cold weather to come and the warm sun experienced in summer. This makes it easy to enjoy fall activities indoors, as well as outdoors.
Drive through the mountains and stop for a spontaneous hike between the colorful trees, or pick out the best pumpkin in a nearby pumpkin patch!
Find The Best Places To Travel To In The Fall
New vacation destinations are often found during road trips. Stopping in a new town on the way to your fall vacation can mean discovering a new gem. Road trips give you the chance to see and feel new places in person, rather than on a travel site or in a video. Oftentimes, this is how new vacation traditions are made!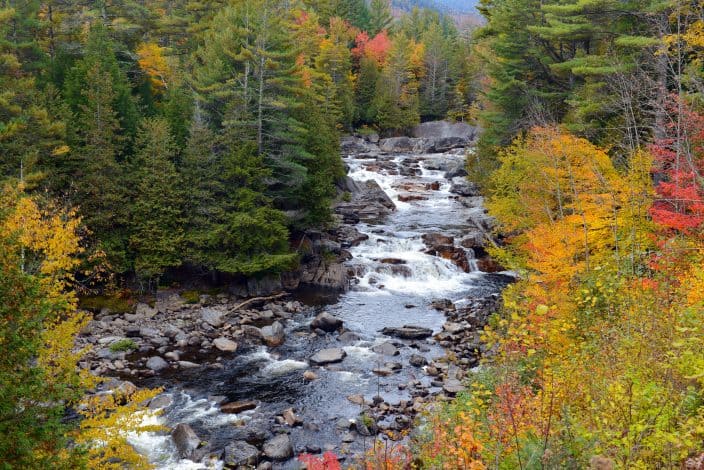 Whether you explore a nearby city you've never visited or head to a new fall event this year, taking a family road trip can help your whole family gain a new perspective on your region. Perhaps you'll find a quaint location off the beaten path for a romantic getaway with your loved one. There are plenty of undiscovered locations, best found during a fall road trip.
Road Trip Romantic Getaways Can Be Spontaneous
While air travel requires quite a bit of planning, road trips can happen on a whim. In addition to being able to take off whenever you want, the trip itself can also be spontaneous.
Simply hop in the car with your family or significant other and see where the road takes you! I guarantee you'll end up with some amazing family memories from a trip like that.
Surprising your significant other with a romantic road trip getaway for two is much easier than having to work in air travel, hotel stays booked well in advance, etc. You can be spontaneous which is always a nice romantic bonus!
 This post may contain affiliate links which won't change your price but will share some commission. As an Amazon Associate I earn from qualifying purchases.
Fall Road Trips As An Alternative To Flying
Not everyone is so keen on flying at the moment, which makes a road trip the ideal alternative to get away this autumn. During a road trip you are in control of who is in the car and its cleanliness- a few less factors to worry about!
Plus, a road trip offers you control over how fast and when you will arrive at your destination. No standing in lines at the airport, dealing with delayed flights, or relying on others!
---
Wherever you plan to go for a fall vacation, a road trip is a great way to get there. Remember, the autumn season isn't only about colorful foliage and colder weather, there are beautiful beaches to visit in the fall as well!
So, what are you waiting for? Pack up your car and explore the road the less traveled!
CHECK OUT WHAT'S NEW ON BETSI'S WORLD
What are some of your favorite things about road trips? Let us know in the comments below!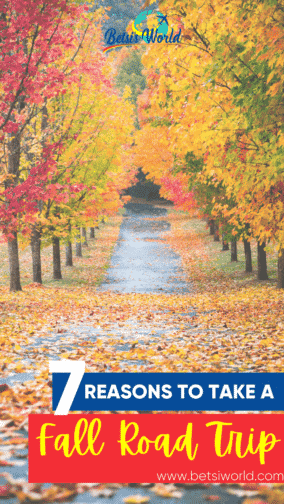 Romantic Getaways in the South