Coastal Mississippi and its divine beauty are still some of the most underrated and undiscovered parts of America. When it comes to vacation spots, especially during the summertime, Mississippi is often overlooked.
Famous for its southern charm, Mississippi has great historical value as well as many museums and monuments that depict its illustrious past. Mississippi is also home to some of the most beautiful coastal towns in America. These coastal towns, full of southern charm, captivating views, and enchanting sunsets all combine to create a perfect setting for your next romantic getaway.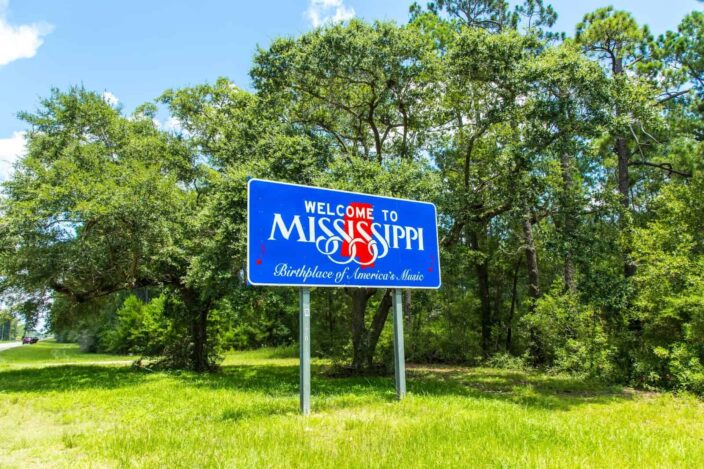 If you are looking to plan your next romantic getaway or just looking to chill on the coast with your family. Mississippi is "THE" place to be this summer. We have shortlisted some of the places you must visit if you are looking for a serene experience by the shore. 
Charming Coastal Towns In Mississippi
Mississippi is blessed with 62 miles of beautiful coastline and has a total of 12 coastal towns in its vicinity. With interesting locals, each town has its unique features, attractions, and flavors that will surely leave a lasting impact on you. To help you plan we have created a guide for some of the best places along the Mississippi coast that we think should definitely be on your agenda. 
Biloxi, Mississippi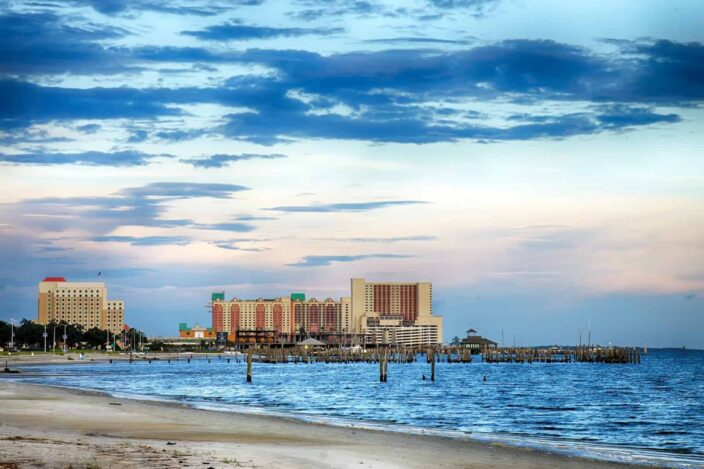 With a population of 45,000 Biloxi, Mississippi was once considered to be the seafood capital of the world. Located in Harrison County along the Mississippi coast and the Gulf of Mexico, Biloxi is more like a city rather than a town. 
This beautiful coastal town is the perfect destination for a summer getaway as it is filled with sunny beaches that provide you with breathtaking views. Biloxi is also known for its well-lit night scene and casinos, as well as its delicious seafood which contains the authentic flavor of the south.
Where To Stay In Biloxi, Mississippi
Margaritaville Resort
If you are looking to stay near the beach and want to wake up to a beautiful ocean view, the Margaritaville Resort is the best choice. Apart from direct access to the beach with beautiful white sand, tropical trees and blue waters the resort hosts a water playground on the rooftop as well.
The resort has one of the best services anywhere with beautiful and spacious guest rooms and suites available at affordable rates. You will also get to enjoy other facilities and can indulge yourself in multiple activities while you are there. 
The resort also has a fitness center and bar. Also, the resort serves excellent seafood options as well. Don't forget to check out the event calendar as well, because well they always have something planned for the guests. 
Where To Eat
Mary Mahoney's
When in Biloxi, you can't miss out on, Mary Mahoney's .Home to some of the best seafood, Mary's is an iconic stop in this coastal Mississippi town.
Oyster lovers take note: Mary Mahoney's is particularly well known for serving the best charbroiled oysters around! The restaurant has an romantic ambiance perfect for a dinner date in a historic location. A visit to this hotspot should definitely be on your itinerary when in Biloxi.
What To See and Do in Biloxi Mississippi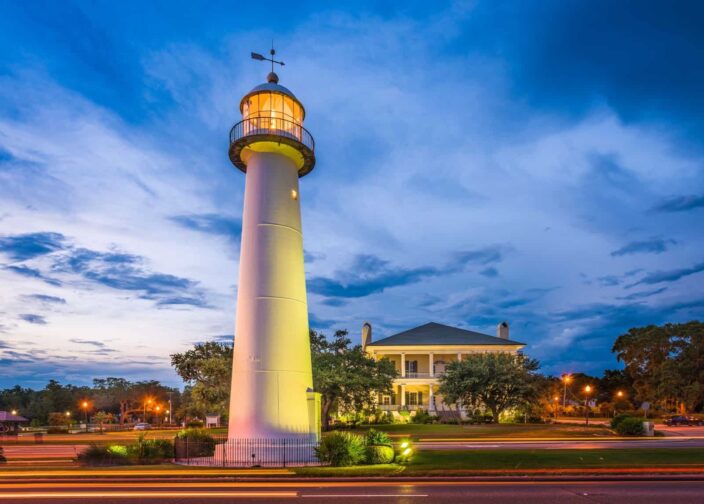 Apart from enjoying the sandy beaches, delicious food, and an enchanting vibe, there are many things to do. Biloxi has some of the best casinos in the world with the famous Hard Rock and Beau Rivage topping the list. Besides that, there are plenty of other things to explore while you are in the city as well. 
Take A Ride On A Shrimping Boat
Biloxi, Mississippi is a haven for seafood lovers, especially if you are a shrimp fanatic. Well, this is your chance to learn everything there is to know about shrimp, how they are caught, and the best way to eat them! Take a ride on a shrimping boat and experience how everything is done up close and personal. A shrimping trip is a fascinating experience you won't want to miss in Biloxi. 
Visit the Maritme and Seafood Industry Museum
The Maritime and Seafood Museum is another hotspot you should visit while you are in Biloxi, Mississippi. Here you will get to revisit Biloxi's glory days as the "Seafood Capital" of the world. The museum is filled with exhibits on shrimping, fishing, wetlands, and schooners. They are committed to showcasing and preserving Biloxi's rich maritime history through these exhibits, as well as their many educational programs.
Ocean Springs, Mississippi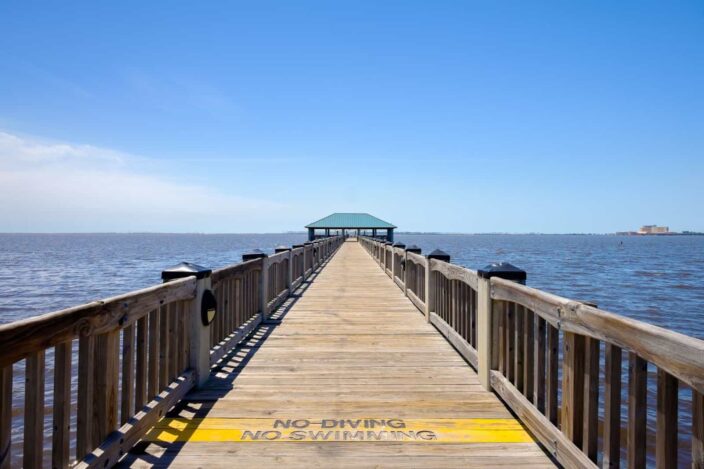 About 2 miles east of Biloxi, along the Mississippi coastline, resides the small community of Ocean Springs. If you are looking for a destination that is less busy with a small-town vibe and a quaint experience, Ocean Springs is the place to be. 
Ocean Springs, Mississippi is surrounded by lush landscapes and filled with artistic flair that creates an eclectic vibe. The community is also known for its passion for art and festivals, perfect for those looking for a crafty town full of creatives.
Where To Stay
The Roost
Just in line with the town's classy aesthetic, The Roost is one of the best places to spend the night in Ocean Springs Mississippi. The hotel is built on a restored building and has a very antique feel to it. Its modern fittings, on the other hand, provide a perfect blend of the old and the new. 
Also famous for its incredible service, The Roost was named in the Top 10 best of Mississippi travel. All of these factors combine to make The Roost a perfect lodging option for your next romantic getaway to Ocean Springs. 
Mosaic
Mosaic is one of the foodie hotspots in the area. It is known for serving a wide range of international and especially southern dishes. Dine inside or out, under grand trees while enjoying a wide range of beer, craft cocktails, and wine.
Where To Eat
Vestige in Ocean Springs is a perfect place to end your day while you are on a romantic getaway. This unique restaurant is known for its Japanese- inspired modern American cuisine, beautiful ambiance, and quality service. Experience outstanding culinary creations inspired by the season and made with the freshest, locally grown produce. For an incredible gourmet experience, The Vestige is a must-visit while you are in Ocean Springs, Mississippi. 
What To See and Do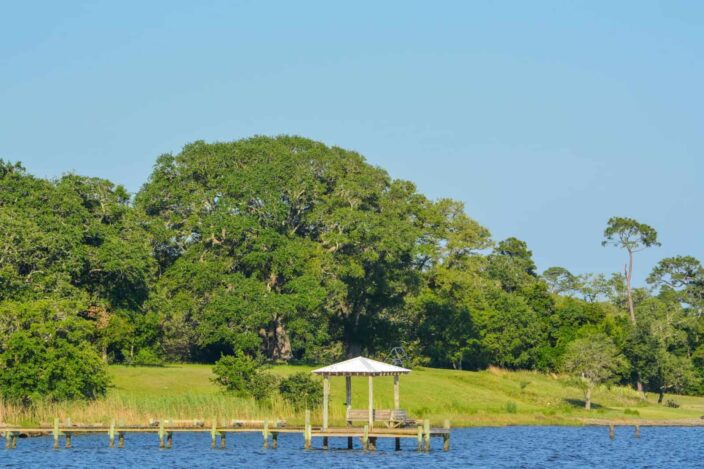 Visit the Walter Anderson Museum
The Walter Anderson Museum has made Ocean Springs a well-known destination for art lovers. The museum is home to some of the best works of the famous artist. One of the museum's most famous attractions is "The Little Room" where W. Anderson painted the whole room from the floors to the ceilings.
Currently, the museum is displaying some of Anderson's lesser-known works. The display, known as "The Most Elusive Artist" is showcasing the artist's wood carvings, sketches, and other work which includes watercolors and block prints. The works of other local artists are on display at the museum as well. 
Bay St. Louis, Mississippi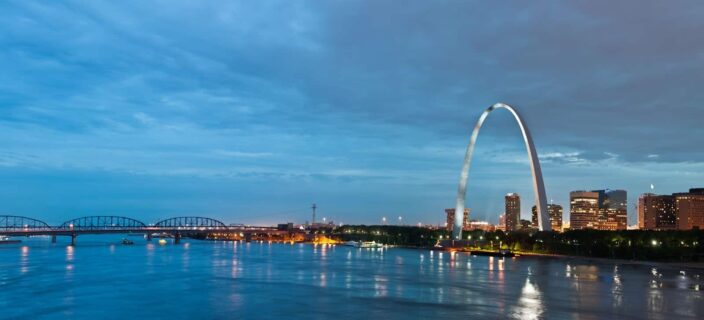 Situated along the Mississippi coast, Bay St. Louis is considered one of the best places to live in Mississippi. This small coastal town is located in Hancock County on the west side of The Bay of St. Louis. The town has an incredibly charming personality, friendly locals, and of course a great view of the water.
Where To Stay
Silver Slipper Casino Hotel
If you want to combine fun and luxury, there is no better place to stay in Bay St. Louis than The Silver Slipper Hotel & Casino. The hotel has an immaculate service, luxurious rooms, and an always buzzing casino. 
You will get a plethora of other services and entertainment opportunities during your stay here. The Hotel has a beach club with an infinity pool that overlooks the wide ocean where you can relax and sip cocktails. It also has plenty of dining options, cafes, and bars as well that serve Southern, Creole and Cajun dishes, as well as more contemporary options.
Where To Eat
The Blind Tiger
The Blind Tiger is one of the most popular spots around the Bay St. Louis area. It is located right at the shore and serves the best fish tacos and shrimps. If you want to try something different, the joint serves great burgers with a side of fries as well. For a truly tropical eating experience, this place is definitely a must-visit!
What To See and Do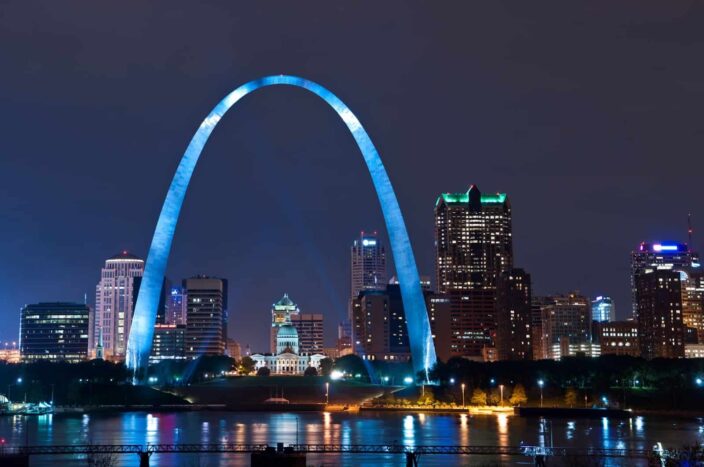 Bay St. Louis Historic L&N Depot
The L&N Depot in Bay St. Louis, Mississippi is a historic site, to say the least. A visit to this old train depot feels like you are stepping back in time. Its also a great place to get good pictures, don't forget your cameras!
Angel Trees
Another magical place site to see is the Angel Trees. Angel trees are trees carved with wings, animals, and visages of angels that look like they are going to fly. This artistic marvel has to be seen if you are looking for a truly special experience while in coastal Mississippi.
Gulfport, Mississippi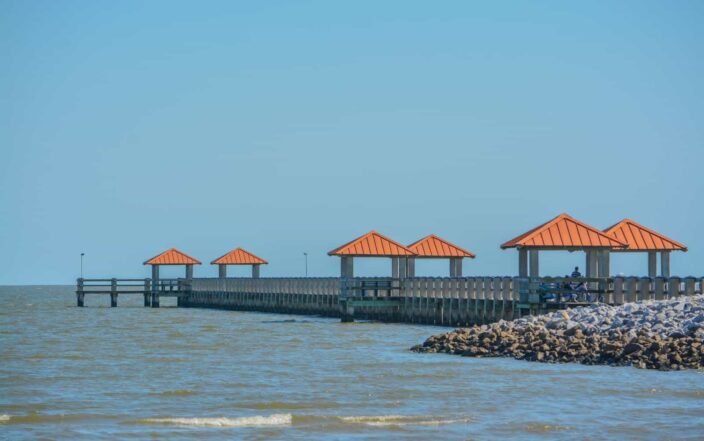 Gulfport is located along the Mississippi Coast in Harrison County. It is also the second-largest city in Mississippi, so you and your kids will find a lot to do here. If you are looking the make the most out of your coastal getaway, keep these spots in mind!
Where To Stay In Gulfport, Mississippi
If you are looking for a luxurious lodging option, Grand Centennial in Centennial Plaza is the perfect choice. The Centennial Plaza is a 48-acre resort that boasts a plethora of high-end restaurants, historic buildings, and plush, expansive fields. It also has 2 hotels on the premises. 
Apart from excellent service and elegant rooms, there is a lot that a stay at the Centennial Hotel offers. Try one of the many water-based activities or marvel at the "Dancing Fountain", one of the plaza's main attractions. 
Where To Eat
Patio 44
While there are plenty of fine dining options at Gulfport, Mississippi Patio 44 is one of the best. The spot is perfect for a romantic dinner while the seating at the waterfront just elevates the atmosphere. A seafood and steak restaurant, you can grab your surf and turf along with gorgeous views and an expertly crafted cocktail.
What To See and Do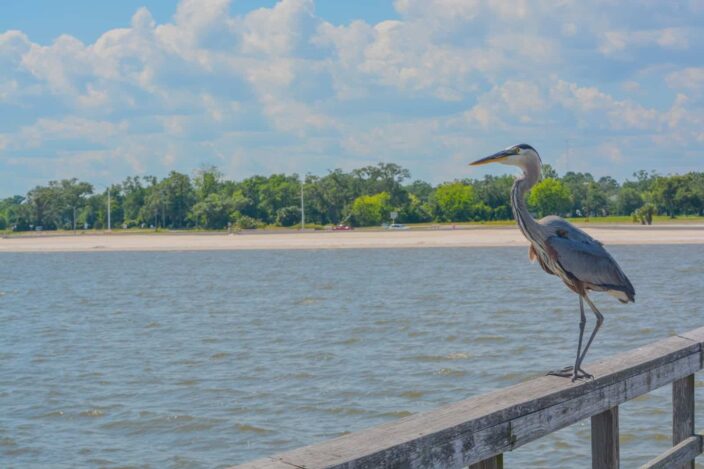 Mississippi Aquarium
While there is a lot to see on your visit to this beautiful coastal town, one place that should definitely be on your list is the Mississippi Aquarium. Housing over 200 species of both indoor and outdoor habitats it is one of the largest aquariums in the world. You also get to learn a lot through the many educational programs at the facility.
Pass Christian, Mississippi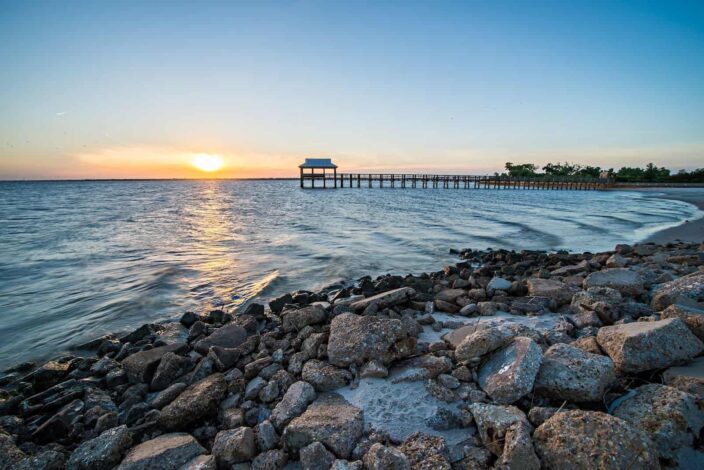 Known around the south as "The Pass" this coastal Mississippi town is located in Harrison County right across the bay from Bay St. Louis. The town and its people are known for their laid-back and chill attitude. 
The town is very fond of both blues and jazz as well and you will see their shadows in the town's overall vibe. Every year the town celebrates music by holding the "Festival Jazz in the Pass" which has become one of its main attractions. If you are looking for something laidback and casual these this is the place to be. 
Where To Stay In Pass Christian
Hotel Pass Christian
This charming boutique hotel is perfect for your stay in Pass Christian. Overlooking the Pass Christian harbor, Hotel Pass Christian offers a beautiful view of the waterfront and sailboats. As boutique hotel, they offer 10 rooms from standard to suites and even a penthouse! You'll feel right at home in their sweet, cottage with a hint of nautical aesthetic.
Where To Eat
Shaggy's
For a dose of that tropical punch, you have to visit the original Shaggy's. This Caribbean inspired eatery is a local favorite, a place where people come together for support, laughter, and great food! Shaggy's is known for its seafood platters and delicious cocktails. 
Bacchus on the Beach
Another great place that serves mouthwatering food with an ever glowing ambiance is Bacchus on the Beach. The restaurant is known for its Cajun and Creole cuisine, as well as their daily specials and brunch menu!
 This post may contain affiliate links which won't change your price but will share some commission. As an Amazon Associate I earn from qualifying purchases.
What To See and Do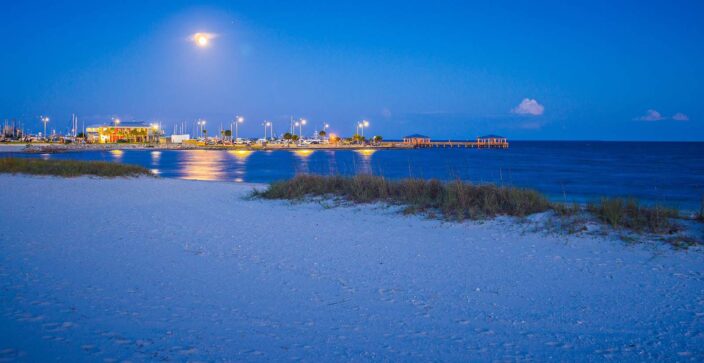 War Park Memorial
Apart from the beautiful view of the ocean, the War Park Memorial is a beautiful park with plenty of activity opportunities for you and your kids. It was built in memory of the men that served in WWII. Apart from the history lesson, it has a nice walking track with many exercise stations. For the kids, the park has a splash pad to beat the heat and cool off. 

Island Hopper Charter
If you are a fan of water sports, visiting the Island Hopper Charter can be a cool way to start off the weekend. You can rent everything, from a paddle and kayak for kayaking to a great boat for cruising in the ocean and everything in between. 
Pascagoula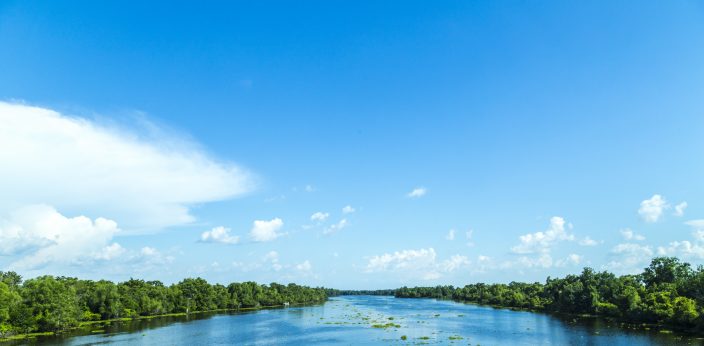 Pascagoula, Mississippi is located in Jackson County along the east side of the Mississippi Gulf coast. Once the duck decoy capital of the world, Pascagoula is now known as a major industrial city in Mississippi. It is also among the most beautiful cities in the state, with enchanting beaches and plenty of opportunities for you and your loved ones to experience an unforgettable getaway this summer. 
Where To Stay In Pascagoula
The Grand Magnolia Ballroom & Suites
If you are looking to experience southern hospitality with a touch of luxury, The Grand Magnolia Ballroom in Pascagoula, Mississippi is perfect for your weekend getaway. Enjoy a delicious bed & breakfast, lunch, and dinner surrounded by the cool ocean breeze and lush green décor of the establishment. 
Where To Eat
Brady's Steak and Seafood
Another great place for seafood enthusiasts is Brady's Steak and Seafood. The spot is well known for its raw oysters, crab cakes, and a whole host of other delicious seafood items. Don't miss out on one of their mouthwatering steaks.
What To See and Do
Round Island Lighthouse
Visiting Round Island Lighthouse is the perfect outing for seafaring fans. The structure, which was recently restored, has stood for 140 years and boasts an iconic enigma with its legendary pirate tales and rich maritime history.
La-Pointe-Krebs House
For an even deeper dive into the state's illustrious past. You can visit The La-Pointe Krebs House which is the oldest building in Mississippi. Built-in the year 1757, the building is now restored into a museum and exhibits some of the historic artifacts left behind by that era.
River Audubon Center
Visit the River Audubon Center
This one is for all the adventure seekers out there. After you are done exploring and laying out at the beach, you can visit the River Audobon Center in Moss Point. This 35,000 acres of state park is the perfect destination for hiking. Along the way, you get to view beautiful scenic preservations of the wilderness, an incredible sight to behold. 
---
Coastal Mississippi has to be on your list of destinations to visit this year. Its coastal landscape, history, and southern charm are all qualities that can't be ignored.
The southern flavors and fresh produce from the Mississippi coast, will mesmerize your taste buds. So pack your bags and head to the coastal heaven of Mississippi for the ultimate romantic getaway or a fun vacation. 
Interested in other unique southern towns? We've round up some great ones in 10 Romantic Weekend Getaways In The South!
CHECK OUT WHAT'S NEW ON BETSI'S WORLD
Have you ever visited Coastal Mississippi? What were your favorite towns?
This visit was hosted by Visit Coastal Mississippi. All opinions are my own.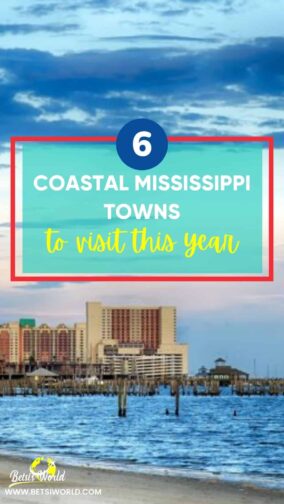 Romantic Getaways in the South