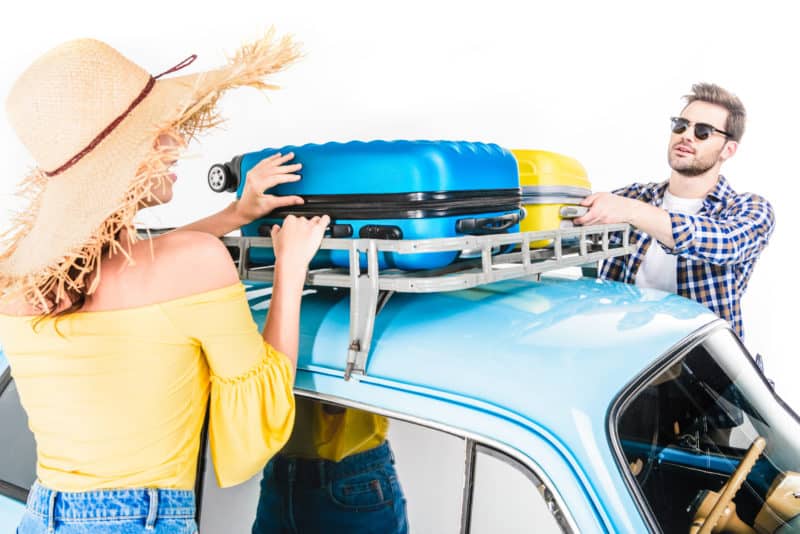 If you spend a large majority of your time jet-setting around the world, here are our ten essential things to pack for traveling. We are certainly frequent travelers, either by air, sea, or land, so we often find ourselves living out of suitcases. We're pulling back the curtain and sharing our essential things to pack for traveling with you. I keep a  basket in my closet filled with my travel essentials so that if we spontaneously plan a trip, I can grab the basket, and then add clothes and cosmetics. This makes our travel less stressful and simpler each time we go. We often decide in the morning to just grab our bags and hit the road for an overnight or two of adventure. Living in Florida makes it easy to explore places like DeLand, with it's cool downtown, or Flagler Beach, where the pooches are treated like VIPS! Here are our essential things to pack for traveling, so you'll be ready in a New York minute to jet off to your next spontaneous adventure!
These ten essentials to pack for traveling will have you going from chaos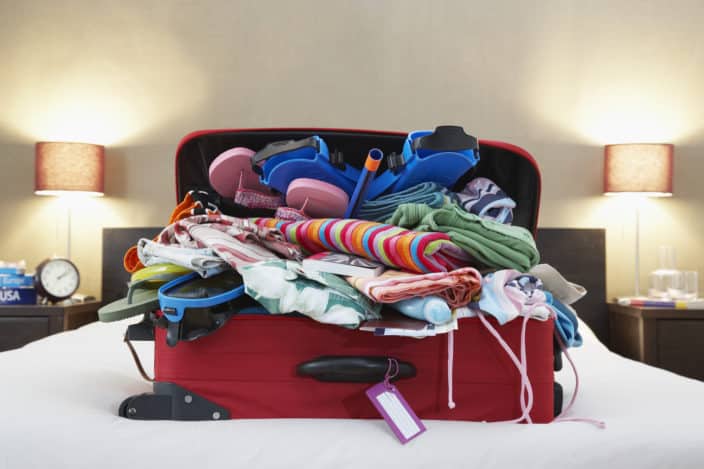 To calm in a New York minute – no more stressful, last minute packing!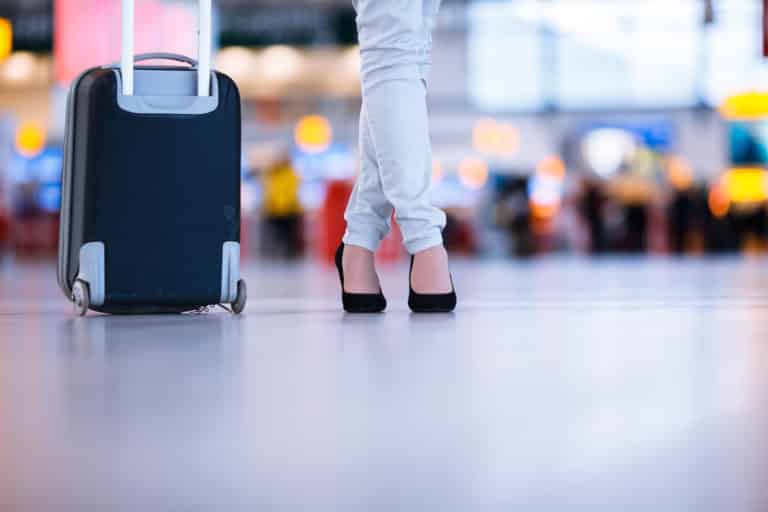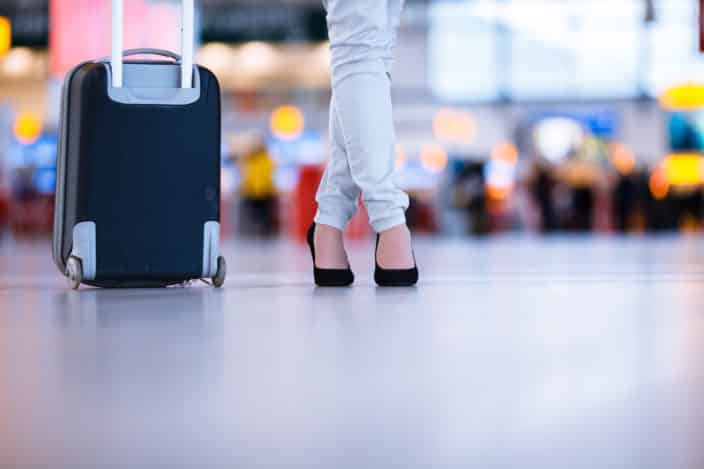 Ten Essential Things to Pack for Traveling
1. Mesh Laundry Bags
Mesh laundry bags are a lifesaver when it comes to traveling! If you find that you are living out of your suitcase for what feels like a long period of time, you're going to want to make certain that you have various bags for dirty and clean clothes.
2. Toiletries Travel Case
Don't spend time digging around in your suitcase for your makeup or other toiletry needs. Instead, keep all your items in one simple location with this bathroom travel case.

3. Electronic Organizer
Just how many cords and chargers does one person really need? With a variety of different electronic devices, the answer is a lot! Don't take the chance of having all the cords becoming tangled when you can avoid that with this electronic organizer.
4. Portable Power Bank
This is a must-have! At the airport there are never enough USB ports, so I make sure to carry several portable power banks with me. My favorite is the Anker PowerCore 10000 because it is small and light. It can fit right into the front pocket of my purse.
5. Shoe bags
Changing shoes is probably in your future when traveling, but don't take the chance of those sole germs being spread about to all the other items in your travel bag. These shoe bags will keep them separate and all your other items germ-free. For packing, put smaller items in your shoes – this is a real space saver!
6. Wet Wipes
With all the germs being passed around, don't take chances. I always slip a small package of wet wipes in my carryon that I can easily get to. I wipe down the seat arms, and the seat (if it's leather). I don't want a repeat of the "Florida Plague," a cold that lasted for two weeks. It came on so suddenly that I was down before I knew what hit me.

7. Packing Cubes
I did not believe that packing cubes could cut down on space, but they really can, and have helped keep me organized. I keep a packing cube in my closet that has leggings, tights, gloves, hat, and scarf. When I traveled to Québec, Canada several years ago, I took just a carry-on. I grabbed this "winter" packing cube, added it my suitcase and I was set to face winter in Québec!
 This post may contain affiliate links which won't change your price but will share some commission. As an Amazon Associate I earn from qualifying purchases.
8. Magnetic Travel Game Set
You never know when layovers and delays may happen. You can avoid this frustration altogether by simply keeping this handy Magnetic Travel Game set in your travel bag. That way, when travels get stalled, you've got something to keep yourself and your mind entertained.
9. Travel Pillow
There may be times when your traveling that you have to get down and comfy and just wait it out. When this happens, you'll be so thankful that you have a handy travel pillow just waiting for you in your travel bag. If you've ever tried to "rest" somewhere that wasn't an actual sleeping area, you know exactly how much of a lifesaver this pillow can and will be for your neck!
10. Travel Wrap
On our recent trip to Spain I almost froze to death on the plane. I always keep a light-weight shawl in my carryon so I can drape it around my shoulders to keep off the chill. I love this extra large pashmina – it's warm, and can double as an elegant wrap to wear to dinner.
In addition to these essential things to pack for traveling in your travel bag, don't forget your cell phone, iPad, and earphones –  I always pop these into my carry on right before I leave. And last but not least, keep a travel toothbrush and toothpaste in your travel bag as well! Happy traveling!
CHECK OUT WHAT'S NEW ON BETSI'S WORLD
What are some of your packing essentials? Drop a Comment Below!
Other Packing Tips and Tricks You May Enjoy
You May Also Like
Spring in Missouri Packing List
Packing for a Tropical Getaway to Barbados