Missouri in Early Spring
The invitation came in late January ~ I was heading to Missouri in early Spring! I could barely contain my excitement at the prospect of touring the Mother Road, Route 66 through Missouri and learning more about Missouri's role in the Civil War. The challenge? How to pack for Missouri's ever-changing Spring weather. The secondary challenge was to pack for a road trip, and a conference to follow. These packing tips will help you navigate packing for a trip to Missouri in Springtime.
Meeting the Packing Challenge
When you need to pack for multiple activities, I suggest these steps:
Check the temps of the areas you are planning to visit
Decide on one piece of outerwear that will work for all areas
Pack a couple of pair of jeans that you can wear multiple days & various ways (i.e., morning to night)
Pair a selection of tops to go with the jeans (this will depend on the number of days you will be traveling)
Pack a couple of pair of dress pants that can you can wear multiple days & ways (i.e., casual to dressy)
Pair a selection of tops to go with the dress pants that can also work with the jeans
Accessories – Keep these to a minimum, and choose items that can work for both casual and dressy
If possible, choose two types of shoes for your trip: a casual pair, suitable for walking and comfortable flats that will work in meetings or conferences as well as evenings (I chose a pair of converse tennis shoes and cute scalloped flats)
Packing List for Missouri in the Spring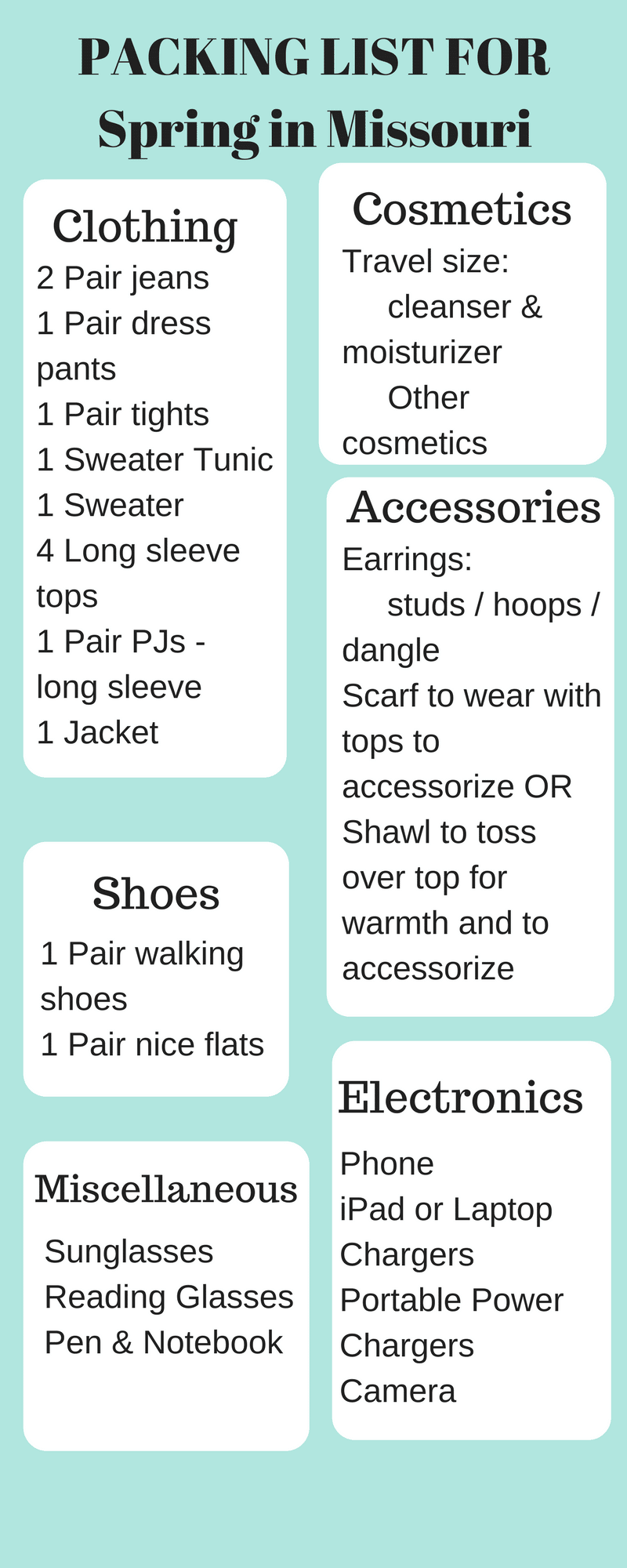 Packing Your Bag
Tightly roll your pants and jeans, place on bottom of the suitcase.
Tightly roll your sweater & sweater tunic, and place beside pants and jeans. Make sure they are tight against one another to prevent wrinkling.
Tightly roll your tops & PJs and tuck them on top of the first layer.
Roll and tuck undergarments into the corners of your suitcase.
Place jewelry in small bags and tuck into the corners of your suitcase. If it is valuable, always carry your jewelry in your purse or tote bag.
Once your bag is packed, then you can decide if you want to carry a tote bag also. I will bring a tote bag that has my electronics, chargers, my cross body bag with travel documents and passports, cosmetics and any medications.
Tips
To make packing easier, I try to keep my clothing selections to a color palate. For this Spring Missouri trip, my packing list was hard. I was attending a conference after my tour down the Mother Road, I chose a palate of black and white. I chose a selection of graphic print tops, stripes, and solids. Each top was able to be paired with both the black pants, tights, and jeans, as well as the walking shoes and the flats. Packing with a color palette made traveling, unpacking and choosing outfits to wear infinitely easier!
One thing that I embraced on my trip was a backpack! I am now a big fan of the Ascend D2400 backpack that you can find at Bass Pro Shops. It has three zippered sections, a laptop sleeve and a place to keep magazines or files. I have used this backpack on three other trips, and it has now become a part of my traveling necessities! It was such a lifesaver for this Missouri trip!

Reasons to visit Missouri
Traveling Route 66 is an adventure, with its roadside motels, like the Best Western Rail Haven in Springfield or the Boots Court Motel in Carthage.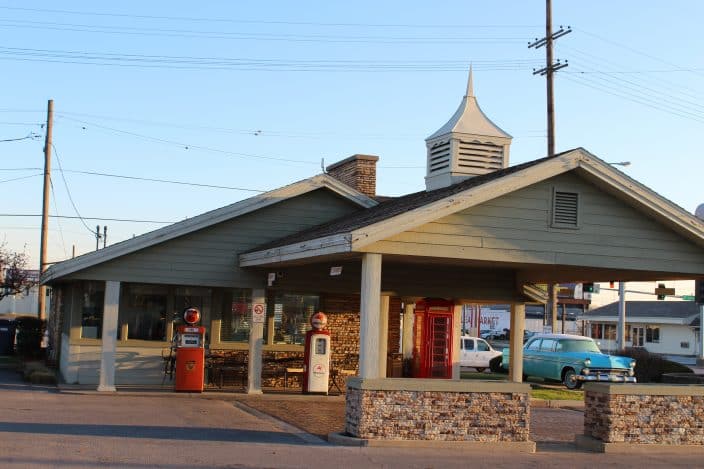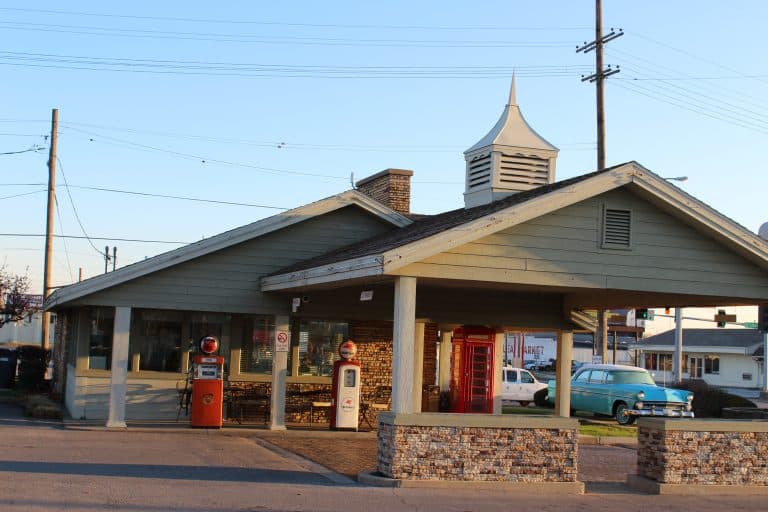 You will discover quirky roadside museums, like the Route 66 Museum (which is located in the library) in Lebanon, which is a walk through history for the whole family. You won't want to miss the Route 66 Car Museum in Springfield – who doesn't want to see one of the original Batmobiles, the Ecto1 from "Ghostbusters 3" and of course, the famous truck from the movie "The Grapes of Wrath." Missouri is also rich in history – stop off and explore Wilsons Creek Battlefield.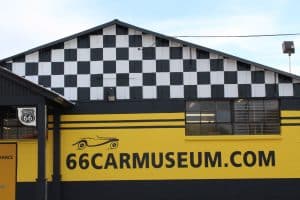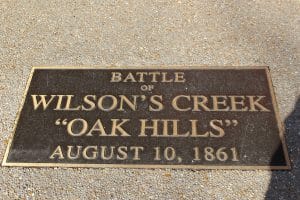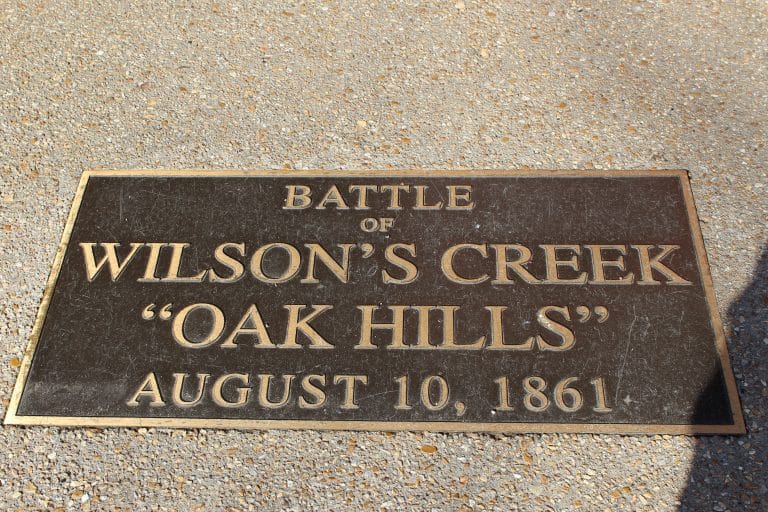 One of the best farm-to-table restaurants is The Metropolitan Farmer, in Springfield. Chef Wes Johnson is serving up some of the best food creations this writer has experienced in a long time!
 This post may contain affiliate links which won't change your price but will share some commission. As an Amazon Associate I earn from qualifying purchases.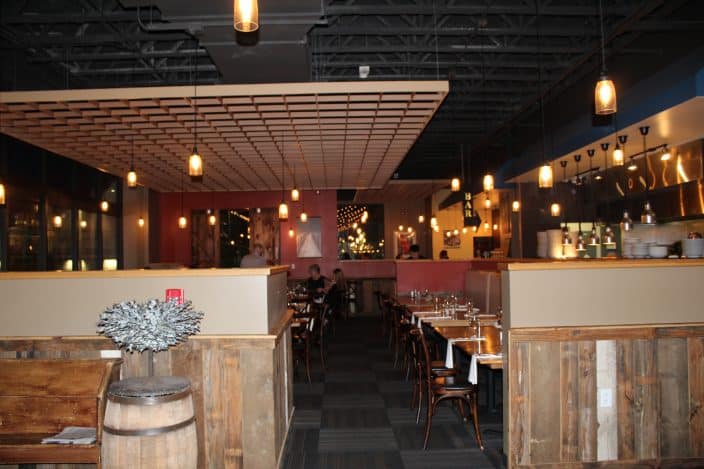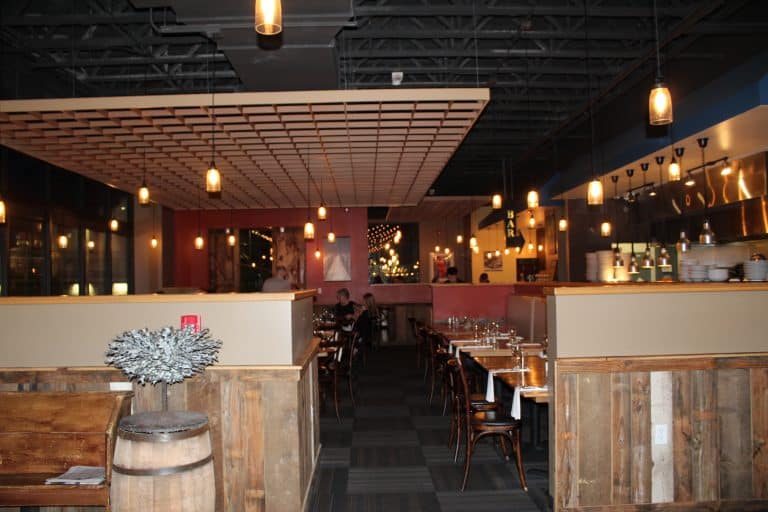 Public House BrewPub and the St. James Winery share a beautiful garden, that is family-centric. Stop in, have a brew or a glass of wine, and let the entire family enjoy the gardens!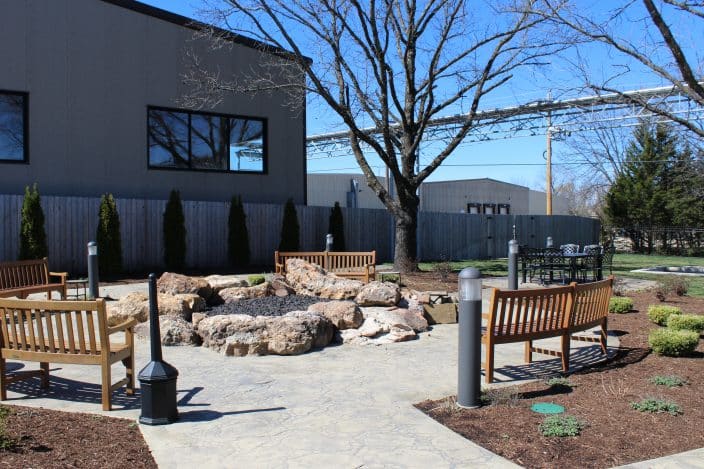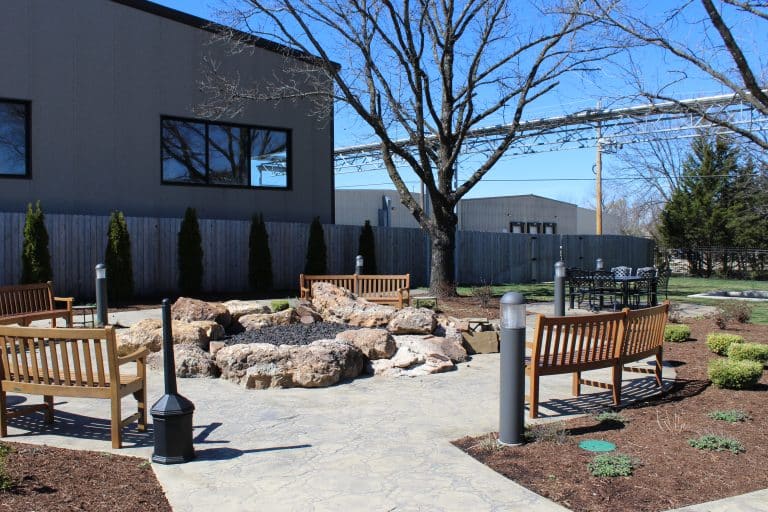 CHECK OUT WHAT'S NEW ON BETSI'S WORLD
For more Packing Tips, check out these posts:
Other Packing Tips and Tricks You May Enjoy