On Friday, May 8, 2015 Jim and I set out to do some exploring from Treasure Cay. Our first stop was in Marsh Harbour to pick up some much needed supplies for several boat projects. That errand was completed quickly and we were off explore Great Abaco Island. Our next stop was Little Harbour for an obligatory stop at Pete's Pub for lunch.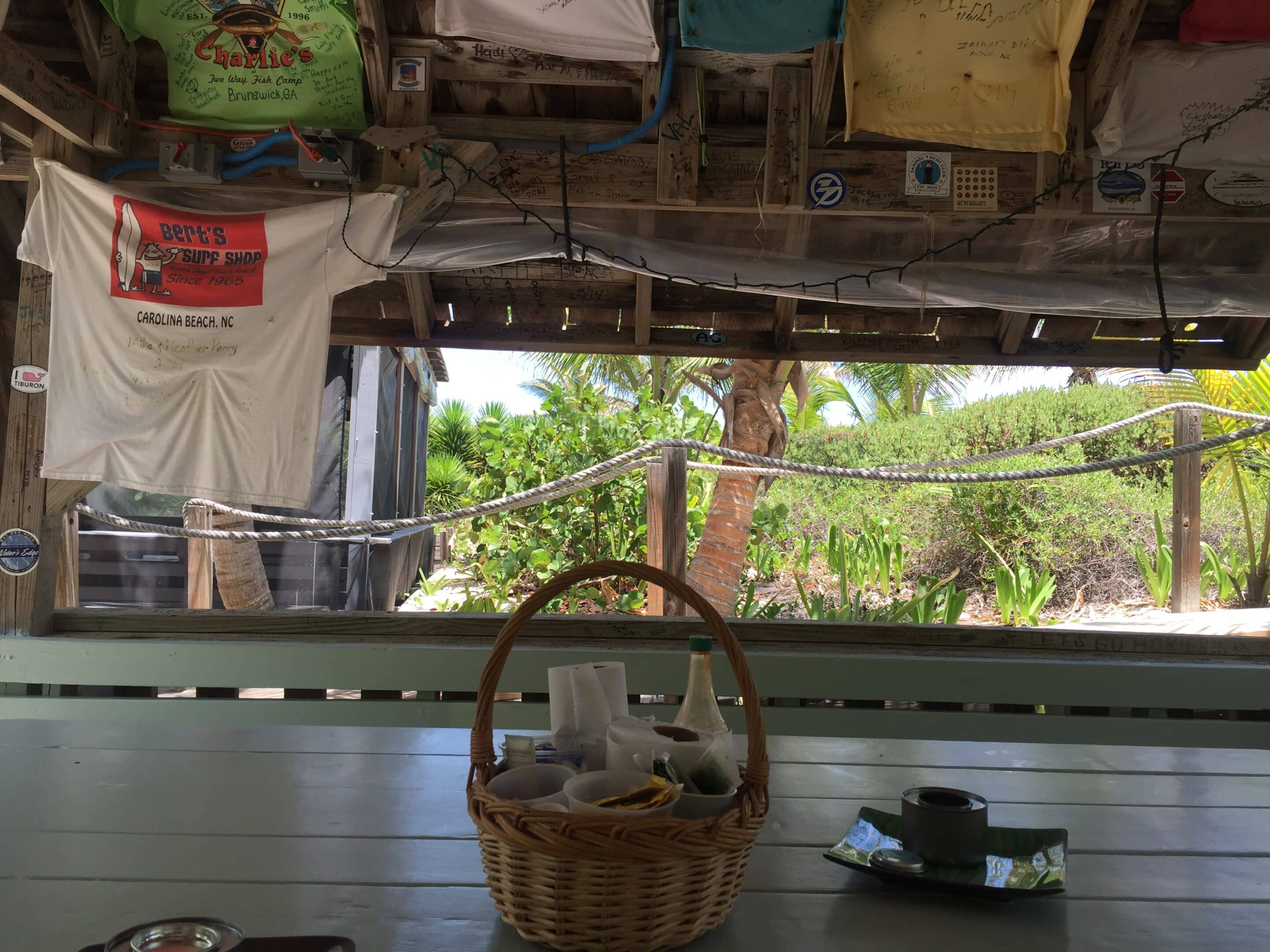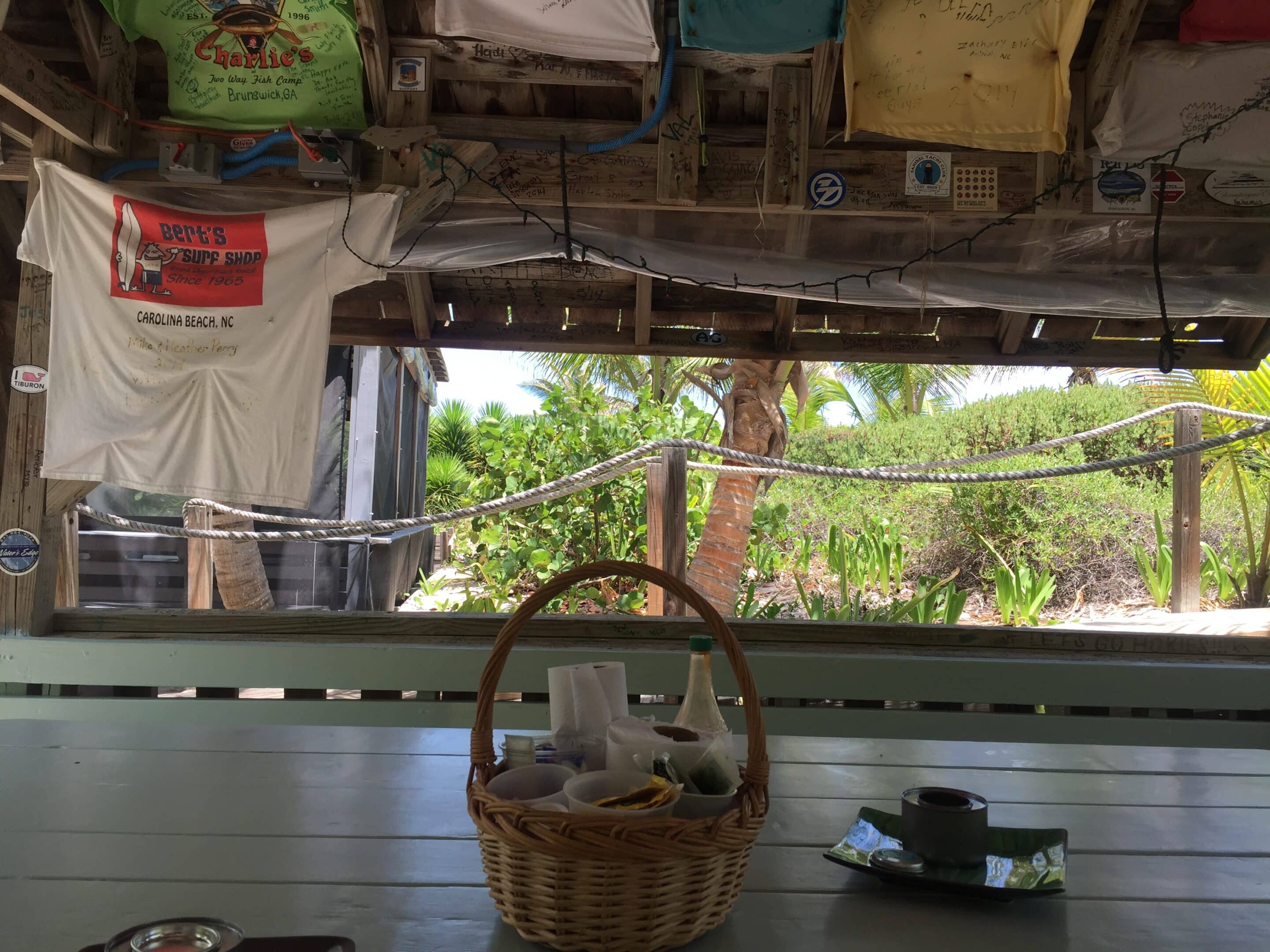 Our third stop was Cherokee Point. Now, there is nothing in Cherokee Point. Aside from being an island settlement (think housing community), there is nothing. But we found two things in Cherokee Point:  hidden angels in plain sight, and one of the most unspoiled beaches we have ever seen, with breathtaking views of the water.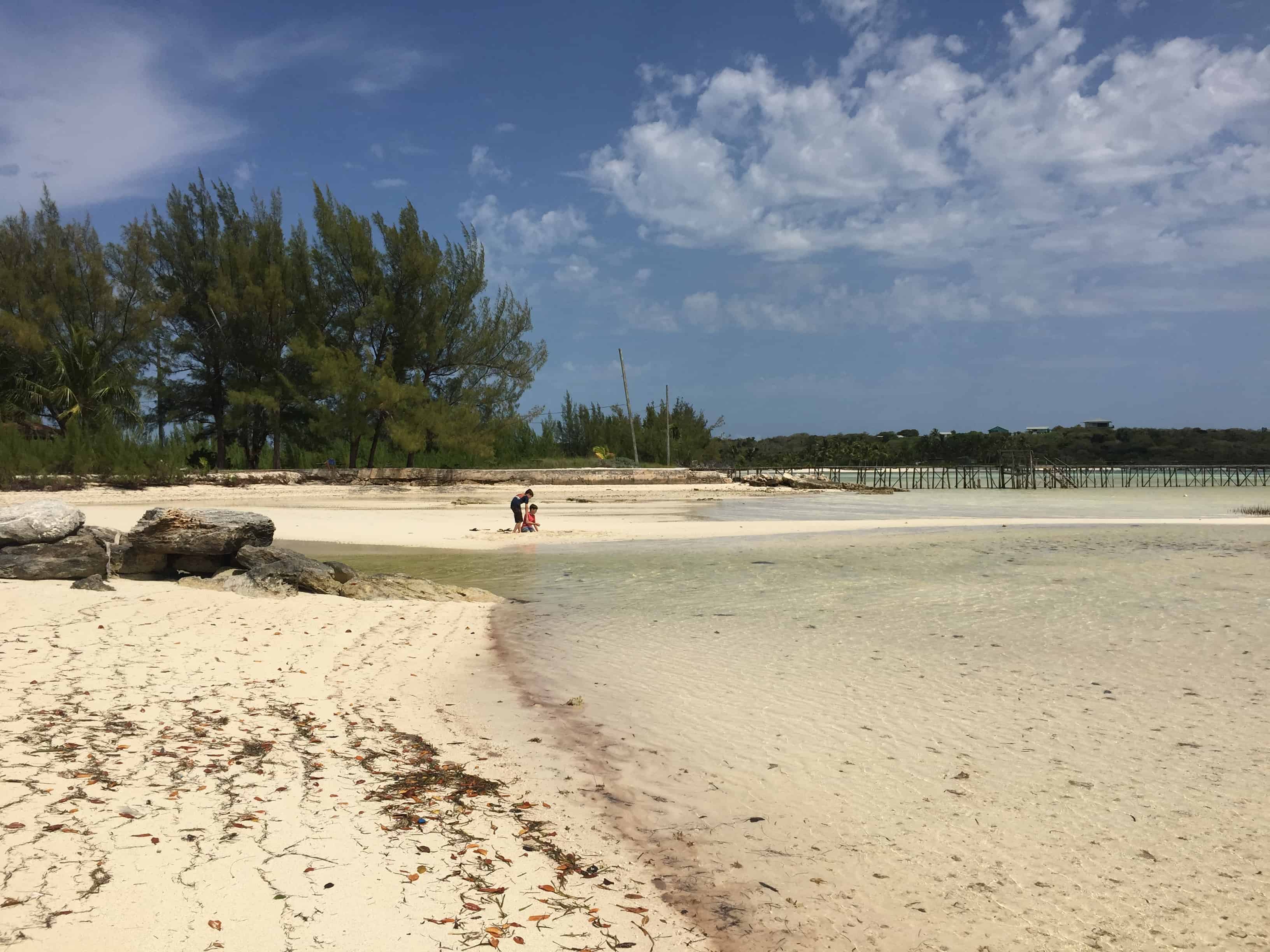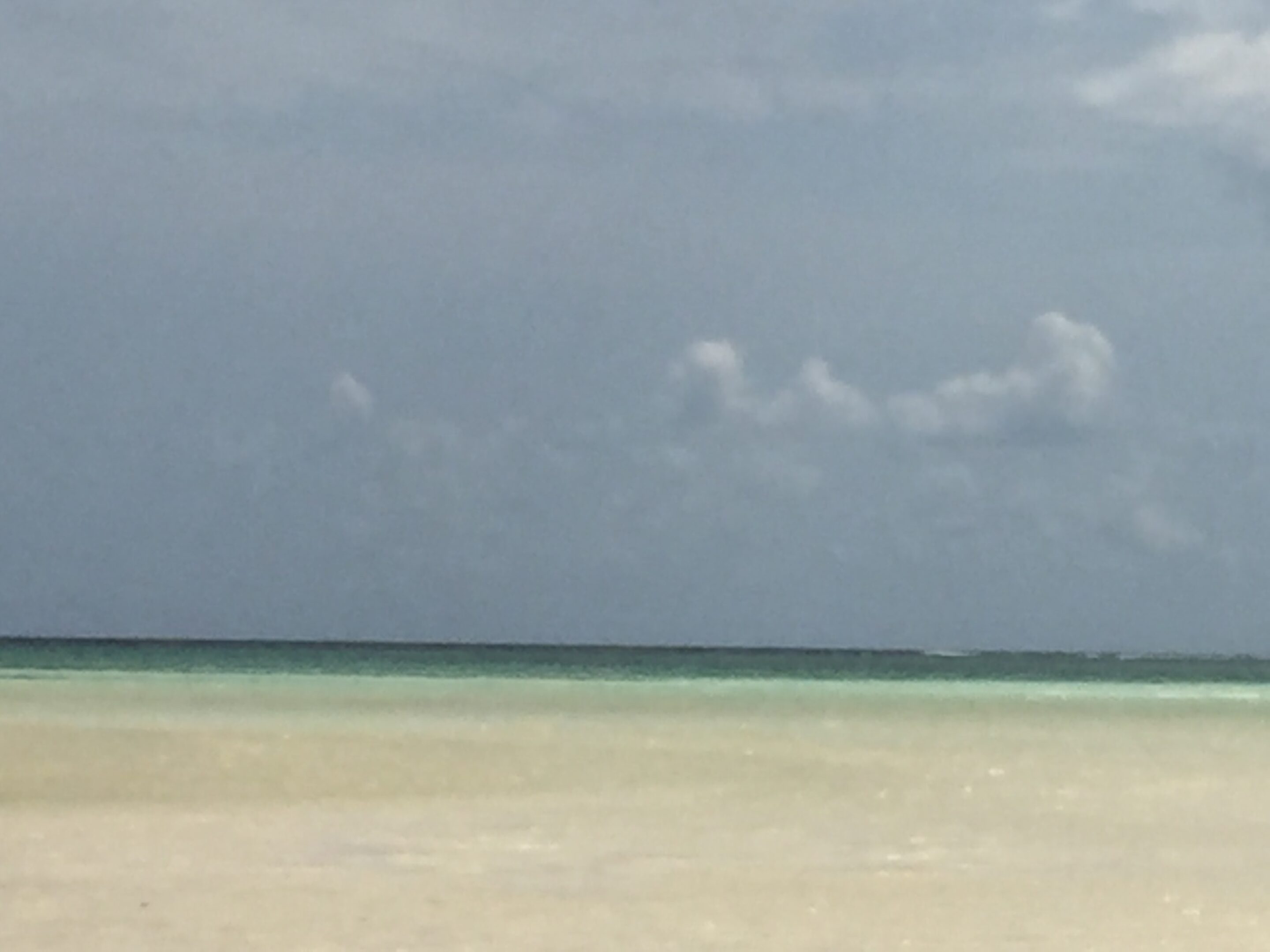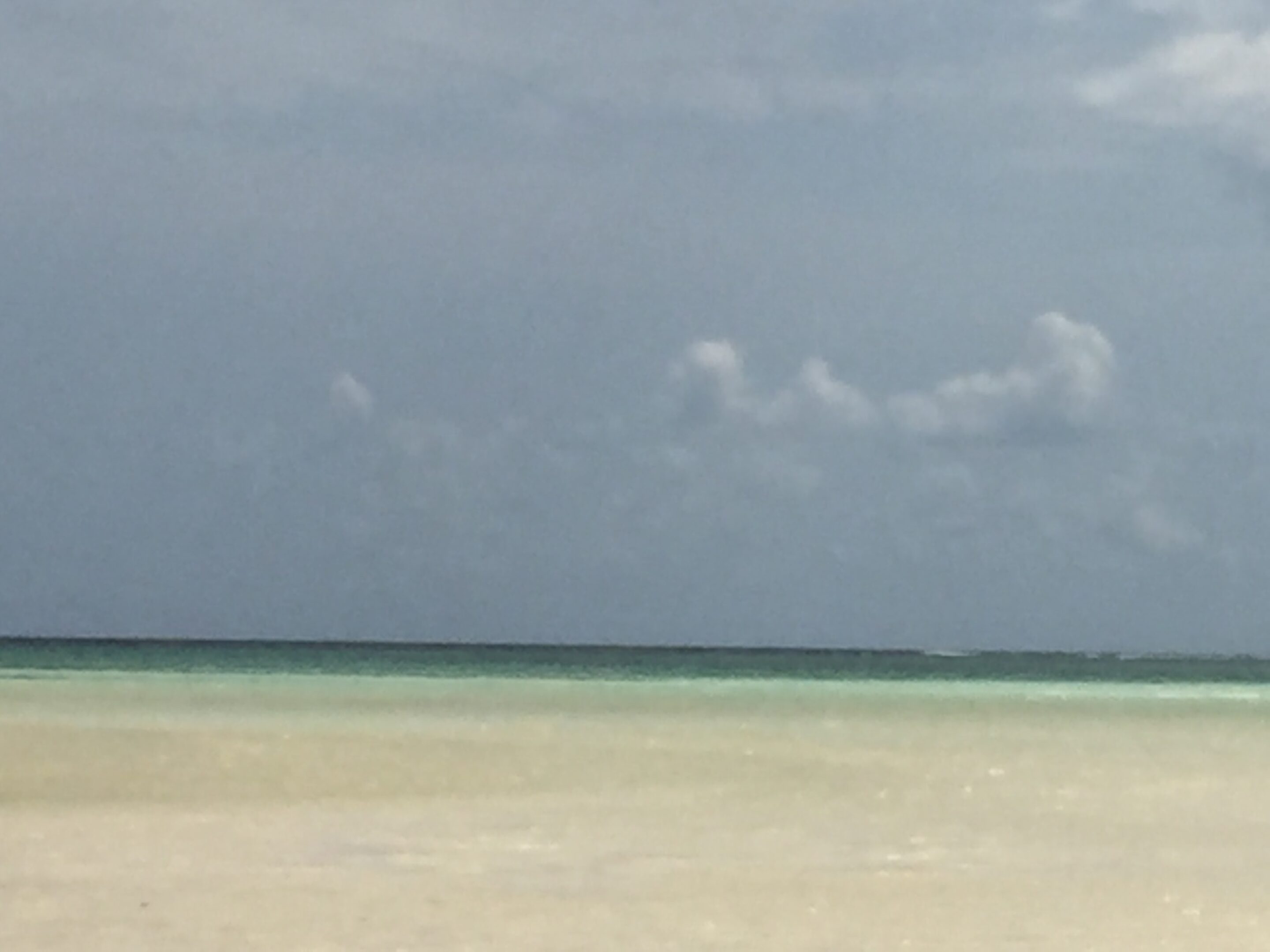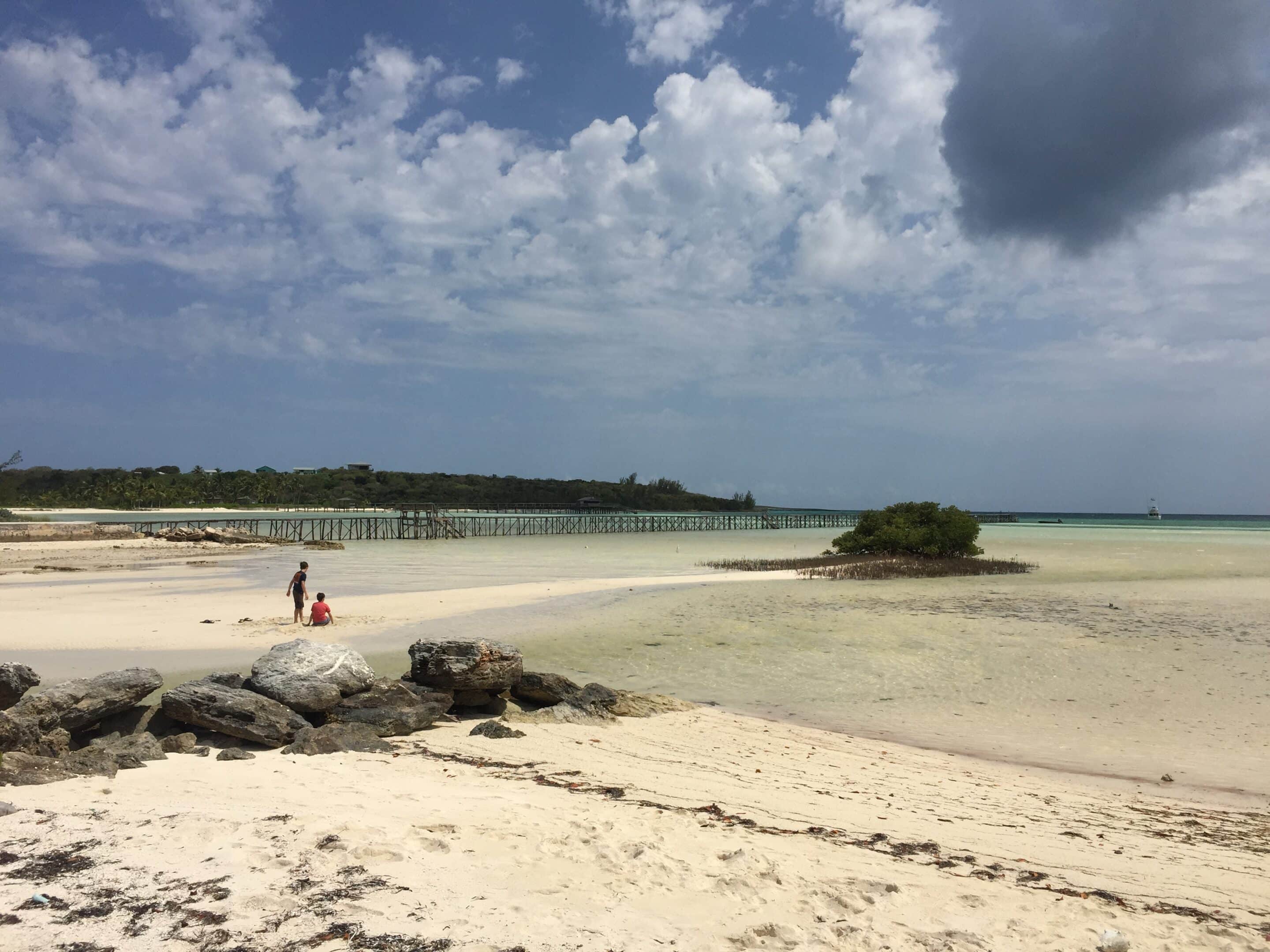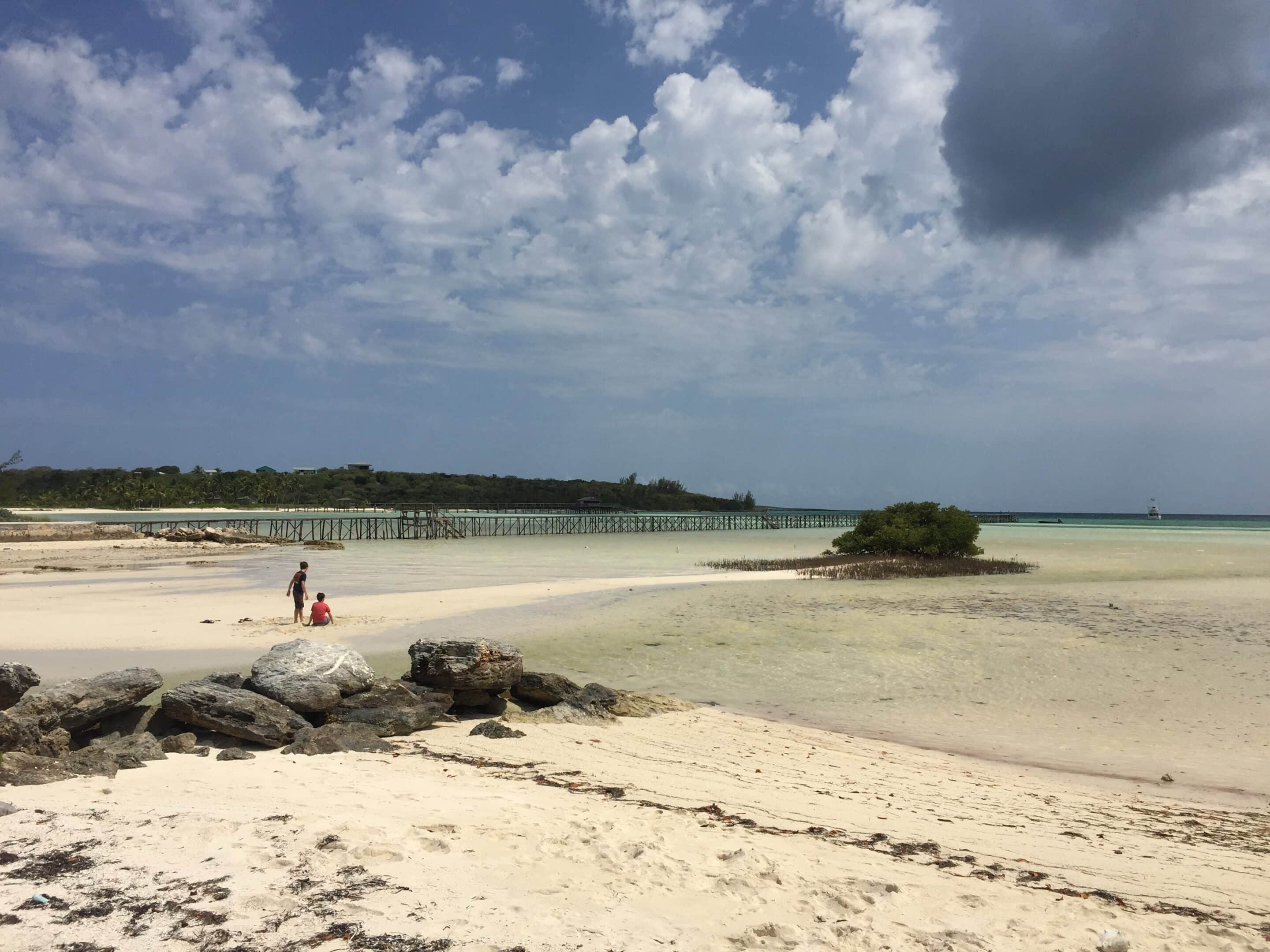 When you enter Cherokee Point, the road changes from asphalt with sand shoulders to a NARROW (translation = big enough for 1 car at a time!)  coral and concrete road that has no shoulder; only a 2 foot drop off.
Now, we are in a rental car, non 4 wheel drive, that has the steering wheel on the right (think british car), and you need to stay over to the left (which is the side of the road with no shoulder and a 2 foot drop). Well, in keeping to the left, and in slow motion, we went from being on the road with 4 wheels to being on the road with 2 wheels, and 2 wheels off the road, over the drop off and stuck in the grass! And it's 2:30 in the afternoon, most of the men are in Marsh Harbour at work, and we have 2 dogs left on the boat, who need to be walked by 5:00p.m. What a pickle we are in!
And we are in the Bahamas, and they don't have AAA  service in the out islands of the Bahamas! One elderly gentlemen came out of his house at the sound of our car hitting the road with a sound like a huge hammer slamming on a piece of cement. He had a bad back and was unable to physically help us, but did take Jim to the only store in town to check if any able bodied men were around. No luck on that front.
However, a friendly woman had been out front watching her grandchildren play, and saw our predicament. After walking down to us, she said she would try to find someone to help.
 This post may contain affiliate links which won't change your price but will share some commission. As an Amazon Associate I earn from qualifying purchases.
In the meantime, my husband, who is quite handy at being able to come up with solutions, opened the trunk, and found a jack (but the jack handle was missing). He spotted a house across the way that was being built and saw some discarded concrete blocks laying around.
So, being the creative genius that he is, we carried over a couple of whole concrete blocks, and several broken slabs of concrete block. Jim began jacking up the car, using his fingers as the jack handle. As soon as he had the car jacked to the right height, he placed the concrete blocks under the car to rest on, and get the wheels out of the grass.
And then the friendly woman came back down and told us that her husband was coming with his truck to help pull us back up to the road (this couple were our hidden angels in plain sight! Had they not helped us, we may have been in Cherokee Point until quite late that day!).
Her husband showed up, and he and Jim connected a rope between the two vehicles. With the husband behind the wheel of the truck, and me behind the wheel of the rental car, and Jim directing, the car was pulled out the grass and back onto the (NARROW!) road. Whew!
Our God knows even details like this, and sends the right people at the right time to cross your path! This couple, willing to help a couple of strangers were truly our hidden angels in plain sight that day!
CHECK OUT WHAT'S NEW ON BETSI'S WORLD
Beach Vacations You'll Love