Your Fall bucket list for travel is finally here! Get ready to take in all the fall colors and fall activities for the upcoming autumn season. 
The cooler autumn breeze invites you to explore all the wonderful things this season has to offer, like seeing the fall leaves change color, pumpkin picking, spiced hot drinks, and many other iconic fall sights.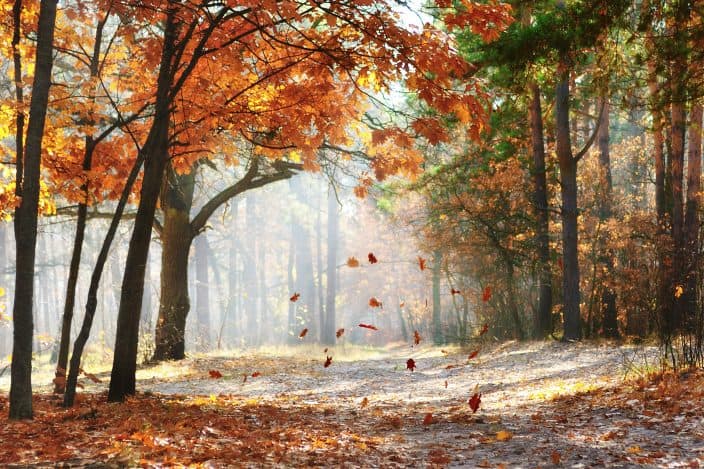 Not sure where the best places to travel for fall are? The South has plenty to offer when it comes to autumn travel. We've round up 7 places that deserve to be on your fall bucket list this upcoming season.
6 Fall Travel Destinations
South Carolina
South Carolina has a mix of charming towns, as well as beaches that make it a versatile location to add to your fall bucket list. With fewer crowds and cooler weather, Myrtle Beach is a good choice if you're looking for a beach vacation in the fall. Known as a spring break destination, Myrtle Beach is perfect for romantic getaways as well as, family trips.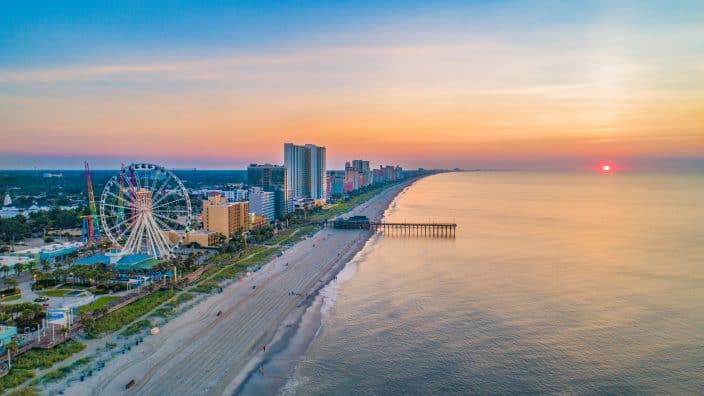 Check out Duplin Winery for a wine tasting or visit Broadway At The Beach for shopping and dining, as well as entertainment. For a special treat, try horseback riding on the beach, which is open for just a few months in the fall!
Head farther inland and journey upstate to see the fall colors in any one of South Carolina's parks. More interested in the latest cuisine? Charleston has great restaurants just waiting for foodies to try their culinary creations. South Carolina is certainly a one stop shop for those who are looking for a fall vacation with milder weather and access to a variety of sights and activities.
Virginia
If you're looking for a fall wine getaway, Virginia is the state to visit. It has over 250 vineyards and wineries, giving you plenty of opportunity to taste a variety of wines.
In the autumn, the vines are filled with fruit, ready for harvest, its the perfect time to go on a stroll through the vineyards. Plus, there's nothing better than sipping wine on the hillside, looking out over the golden, orange, and red foliage of the trees!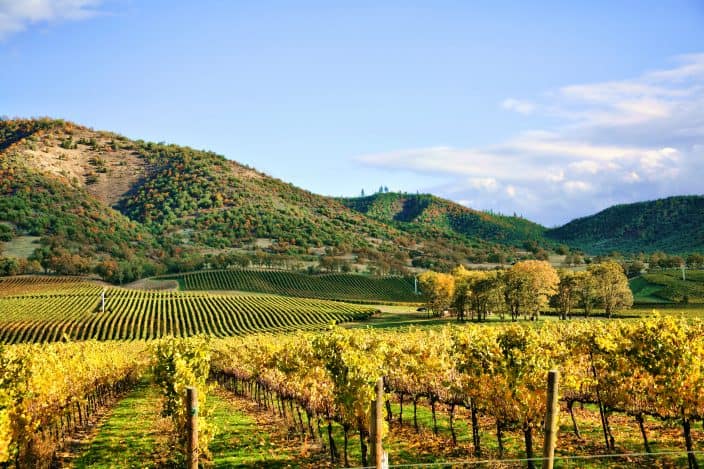 For a little bit of history, check out Williamsburg. It is one the oldest towns in the U.S. and offers its visitors a glimpse into what life was like in colonial times. Fall events in Williamsburg include campfire socials, pig roasts, as well as art and music events. Check out the city calendar for more local fall events!
Looking for a little more excitement? Visit Busch Gardens for their Howl-O-Scream event happening this year!
Alabama
Northern Alabama is a great pick for a fall getaway. Experience a real pumpkin patch and gather all your seasonal decorations from McGee Farms. Here you can pick your very own pumpkin from the vine to take home and decorate, carve, or cook with! (p.s. if you love pumpkin desserts try our Pumpkin Mousse!)
Are you an autumn flower lover? You can also pick fresh Chrysanthemums from their fields and build a beautiful bouquet for your fall table-scape. Plus, they have great seasonal activities for the kids like playing in the hay, pumpkin painting, and feeding the barn animals.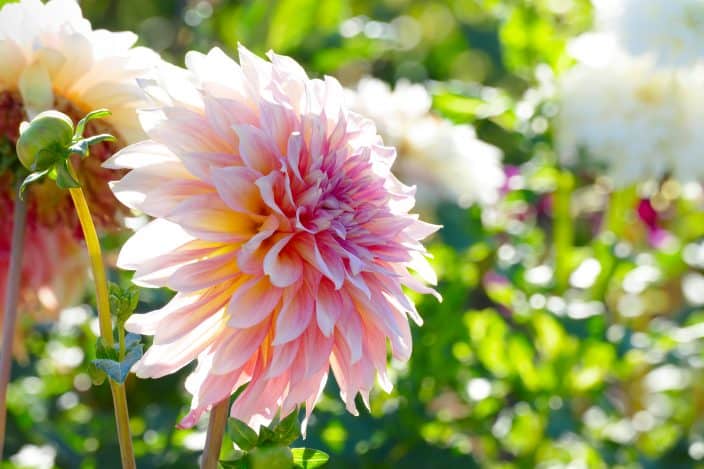 There are many places to take in the fall foliage in northern Alabama. For starters, try Desoto State Park in Fort Payne, AL. Perched on top of Lookout Mountain, you can see miles of beautiful autumn colors all around. Book a mountain chalet or cabin and take a hike along their 25 miles of trails for a breathtaking experience.
Arkansas
For a fall vacation, Arkansas is a beautiful respite of nature. The Ozarks National Forest is haven for nature lovers and is ripe with lush trees with golden, orange, and red hues. If you're a nature lover, Arkansas is the place to be in fall.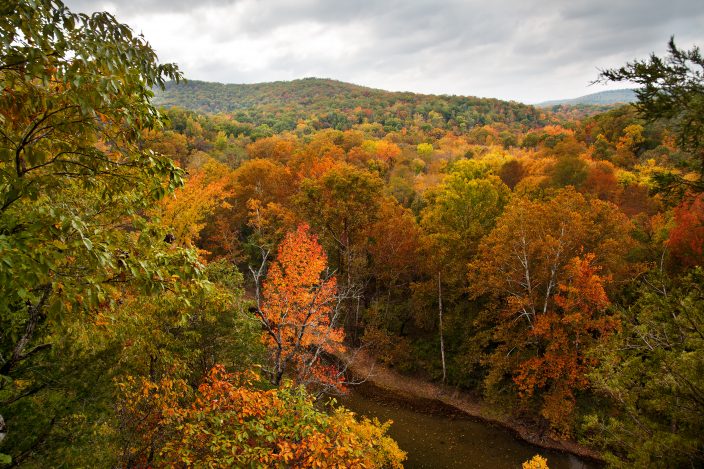 If you love hiking, biking, camping, or rock climbing, Arkansas offers a gorgeous landscape with cool weather to accommodate outdoor activities. The weather ranges from 40-70 degrees during the autumn season from about October to later November. Don't forget your hiking boots!
Mountain Harbor Resort and Spa is an excellent lodging option if you want to immerse yourself in the fall colors. Resting on the bank of Lake Ouachita, the resort and spa offers you a relaxing oasis to refresh yourself and indulge in a few treatments.
Tennessee
Another prime place to see the fall colors is Tennessee. Of course, the Great Smoky Mountains National Park offers you the best view of autumn in all its colorful glory. Hike to the top of Sutton Ridge Overlook or drive through the Roaring Fork Motor Nature to observe the views from your car.
 This post may contain affiliate links which won't change your price but will share some commission. As an Amazon Associate I earn from qualifying purchases.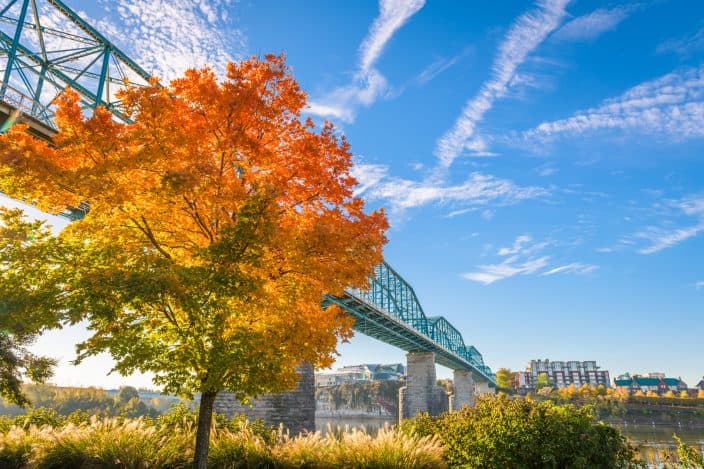 For a city experience with an autumn palette visit Chattanooga! The city of Chattanooga loves fall and hosts a variety of activities to help its visitors enjoy it too. Take in the beautiful scenery from the water with a boat tour on The Tennessee River Gorge or rent a boat and go exploring on your own.
Taste seasonal brews with a Chattanooga brewery tour or taste farm-fresh local cuisine during a food tour. If being in nature is more your thing, they also offer bike, Segway, and Swincar off-road vehicles for mountain exploring!
Georgia
For fall vacation this year, don't miss out on Northern Georgia. Another state with a milder climate, but with the same stunning fall foliage. For an unforgettable nature experience, head to Amicalola Falls State Park. It is home to the tallest waterfall in Georgia, as well as other fascinating flora and fauna. Rent a cabin and relax in the peaceful quiet and cool nights around a campfire.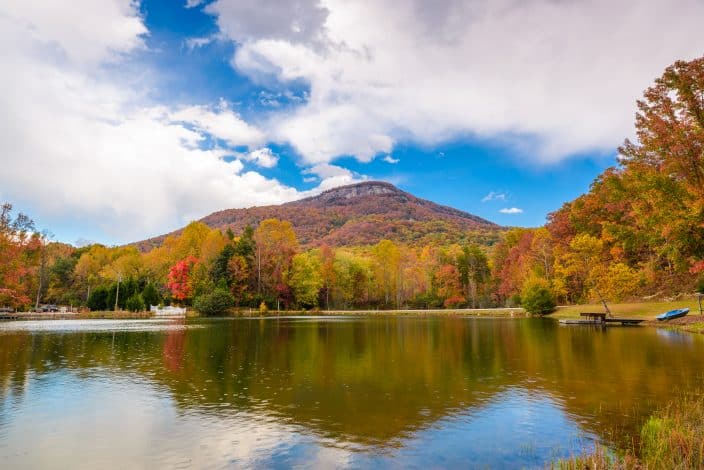 What would a vacation in the fall be without apple picking? There are numerous orchards to pick the juiciest apples of the season! Find a full list of Georgia orchards here.
Georgia is also home to some great vineyards in the South. Don't miss out on visiting Montaluce Winery which features exquisite fine dining and award winning wines. They offer wine hikes, as well as tastings, and tours of the grounds. Its the perfect romantic getaways to add to your fall bucket list!
---
The United States is filled with gorgeous places to visit in the fall, however if you live in the South, you don't have to go far to experience the full force of the season. If you love fall but don't care for extremely cold temperatures, the southern states may be a great alternative for you this year. If you are looking for a sunnier fall vacation take a peek at our picks for the Romantic Beach Getaways In The Fall.
CHECK OUT WHAT'S NEW ON BETSI'S WORLD
What is your favorite thing about the autumn season? Let us know in the comments below!
Other Fall Travel Destinations You May Enjoy