Virginia wineries are perfect for wine lovers. No need to travel to Napa, Virginia is the vineyard gem of the South! There are many wineries to enjoy in Virginia on your own, with friends or as a romantic date out with your other half.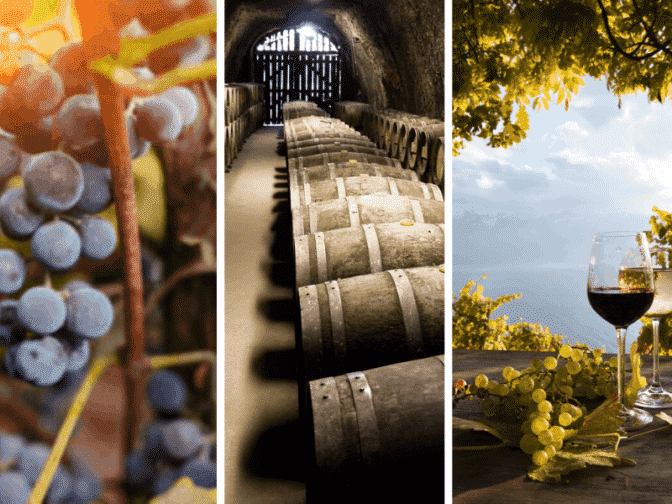 To help you plan your trip I'm sharing the top 15 wineries in this gorgeous state to help you create an itinerary for a full day of wine tasting or winery tour. Grab a special someone and get ready for an unforgettable vacation in Virginia.
How many wineries are in Virginia?
In the state of Virginia, there are a total of 250 registered wineries and vineyards. However, this number grows every year. Lucky for us, we get to indulge all our senses at the beautiful vineyards and wineries that pop up all over Virginia!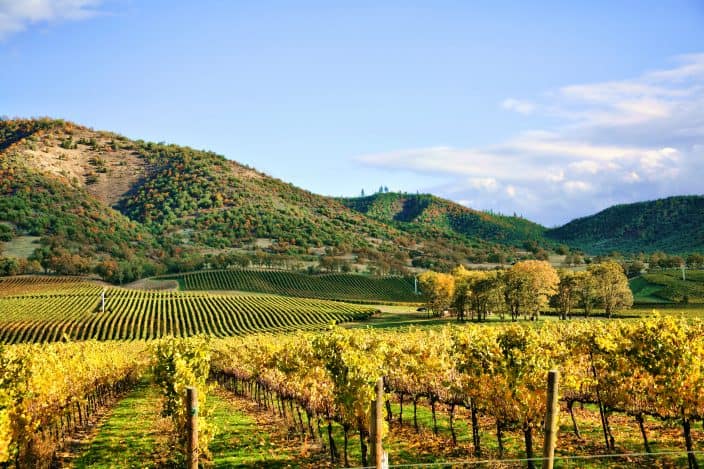 Where is Virginia Wine Country?
Wine Country has multiple locations in Virginia. The best areas to experience the flavorful wine creations from this state include the shores of the Atlantic Ocean on the East side of Virginia and the Appalachian Mountains in the west of the state of Virginia.
The Top 15 Virginia Wineries to Visit
Willowcraft Farm
Indulge in a rustic atmosphere at Willowcraft Farms winery. This Virginia winery is housed in an old red barn and overlooks the Loudoun Valley and Blue Ridge Mountains.
Willowcraft Farms has 12 1/2 acres on top of the Catoctin Ridge where they grow 12 grape varieties: Cabernet Sauvignion, Cabernet Franc, Merlot, Petit Verdot, Chambourcin, Chardonnay, Albarino, Riesling, Muscato Ottonel, Traminette, Seyval, as well as, Vidal Blanc.
Enjoy an afternoon visit to this charming vineyard, their hours are from 11:00-5:00, Friday through Monday. Picnic outside with wine available by the glass, bottle, or flight and snack on their selection of meats, cheeses, and breads. Feel free to pack a picnic basket and bring your own food to enjoy with their great selection of wines!
Williamsburg Winery
Located in Williamsburg, Virginia, this winery is a must see while on your trip. Situated in beautiful rolling hills, their passion for winemaking can be tasted in each sip.
While at the Williamsburg Winery, indulge in farm-to-farm dining experience. Their on-site restaurants prepare meals with ingredients from their garden and local farms to present the best of what Virginia has to offer.
The romantic winery currently allows only their Extensive Tour and Reserve Wine Tasting. In this tour you can taste reserve wine, accompanied by a delicious cheese board.
Additionally, reservations must be made to attend this tour. It's the perfect exclusive wine experience for you and someone special.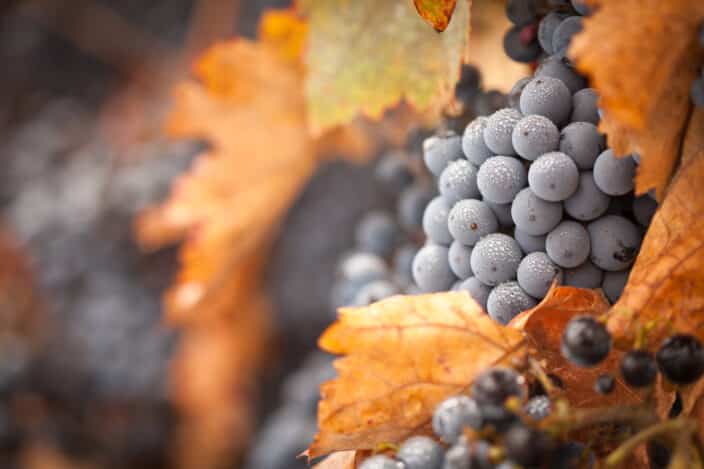 Linden Vineyards
Nestled in the Blue Ridge Mountains, Linden Vineyards is a quiet oasis. All of their grapes are grown on three vineyards, but they are best known for their Chardonnay, Sauvignon Blanc, and Bordeaux red blends.
Linden Vineyard wines are heavier on mineral, complex, and refreshing flavors and less fruit focused. Therefore, they recommend enjoying their distinctive wines alongside a meal.
The makers at Linden are passionate about letting the earth speak through their wine creations. Currently, visits to the vineyard are by reservation only. Guests can sit inside in the sunroom where there is a wonderful view of the surrounding mountains through the big picture windows.
Little Washington Winery
Then, for a sweet, quaint experience, visit the Little Washington Winery. About 60 miles west of Washington, D.C. this winery has two tasting rooms separated by a little bridge.
Sit on the wrap-around porch, relax and take in the incredible views of the Blue Ridge Mountains and surrounding area. Additionally, if you like to learn about food and wine pairings, take part in one of their classes!
Their classes teach how to pair cheese and wine, wine bootcamp, the geography of wine, as well as how to make wine cocktails, and much more. There is something for everyone at the Little Washington Winery!
King Family Vineyards
King Family Vineyard, is just 15 minutes from Charlottesville, Virginia. This vineyard offers incredible views of the mountains and premium wines that stay true to their American roots.
Their incredible vineyards span over 30 acres. In these vineyards, they grow many varieties of grapes, including Chardonnay, Petit Verdot, Cabernet Franc, Viognier, Petit Manseng, as well as Merlot.
Curl up by the fireplace during the colder months or grab your glass of wine and take a walk around the grounds to visit the family horses. In the warmer months, guests can gather on the lawn to watch Polo matches, held every Sunday. Its the perfect Virginia winery getaway!
Rappahannock Cellars
This Virginia winery prides itself on its environmentally friendly practices and the babying of their vines and vineyard. The result is incredible fruit and even better wine every time!
Try a wine flight or grab wine by the glass and choose a spot on the lawn, rooftop patio, deck, or porch. At Rappahonnack Cellars guests are welcome to bring their own chairs, blankets, as well as snacks, and snuggle up in front of the firepits to enjoy their selection of special wines.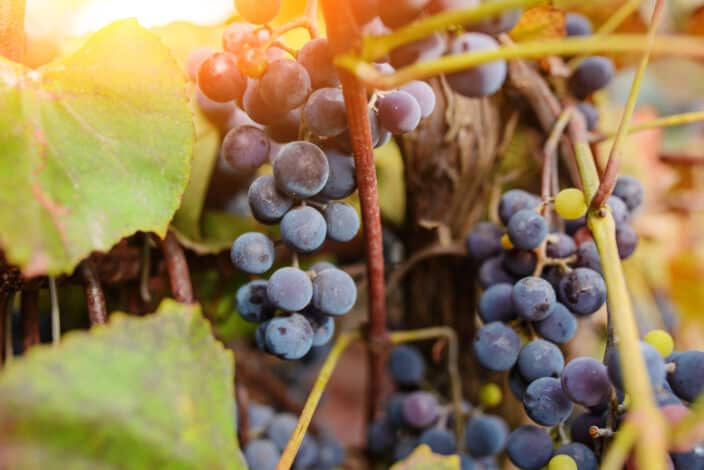 Pippin Hill Farm & Vineyards
Food and wine lovers will adore Pippin Hill Farm and Vineyards. Wildflowers and hydrangea bushes cover the grounds. Guests can sit back in wooden lounge chairs on the stone porch and look out over the vineyards and vast grounds.
The tasting room is the best part of this Virginia winery. Here, the cuisine is made from fresh herbs and vegetables grown on site, as well as ingredients sourced from local farms. Each exquisite meal is paired with an equally exquisite wine.
The vineyard also hosts live music events, as well as special 3-course dinner events, each month. Pippin Hill Farm is a must visit for those looking for an extraordinary vineyard experience!
Stone Tower Winery
Stone Tower Winery is passionate about the nuances of the land and Virginia soil. Their passion for the earth is what makes their wines great. Their mountain vineyard site has proven to be resilient to the changing Virginia weather. While there, I recommend trying their vineyard hike.
This self-guided hike lasts about 45 minutes. Wear a good pair of walking shoes because you will encounter steep slopes and uneven terrain!
This is a great way to get some fresh air, enjoy some wine and take in gorgeous views of the land.
Bluemont Vineyard
At Bluemont Vineyard you can indulge in incredible panoramic views of the Loudoun Valley, lush orchards, and towering mountains. The winery has an amazing selection of wines, in addition to delicious farm-fresh snacks to enjoy while you sip.
Shareable snacks on the menu include: a delicious crab dip and an assortment of various flatbreads. If you can, I recommend trying the baked brie with red pepper jelly and almonds, served with ciabatta.
If you are looking to make your visit even more romantic, consider booking a fire table. Then you and your sweetheart can cozy up around the fire pit and sip wine all night long!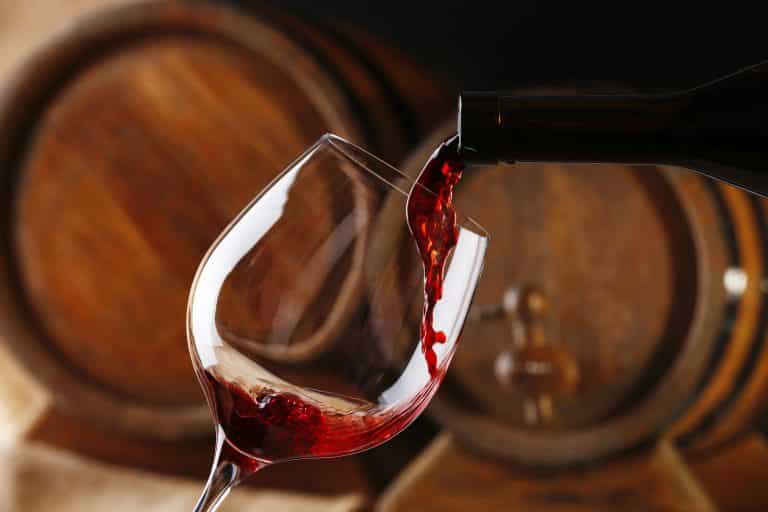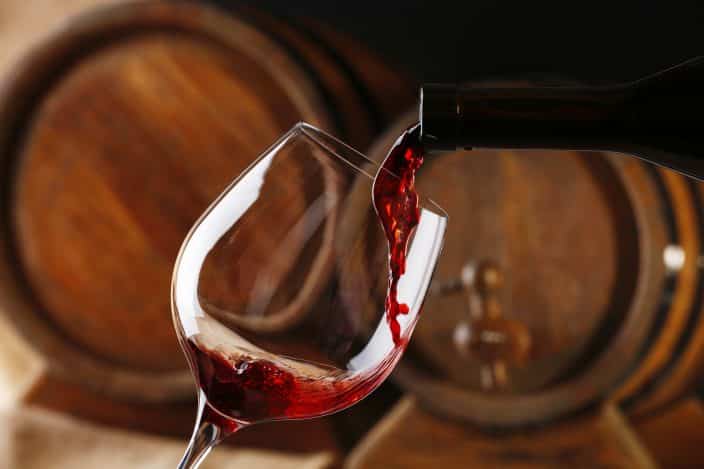 The Winery at Bull Run
For a little bit of history with your wine, head to the Winery at Bull Run in Centreville.
Located adjacent to the Manassas National Battlefield Park, this winery features a small Civil War-era museum, as well as an array of historically reconstructed buildings.
The Winery at Bull Run is open everyday from 11 a.m. till 7 p.m. with reservations required for table seating. No reservations are needed to picnic on Hillwood Park which faces their Norton vineyard. There are multiple picnic tables to enjoy a glass of wine, or bring a blanket and relax on the grass!
Don't miss out on the historical tour where you learn about the history of the Civil War while enjoying a robust glass of wine! If you and your sweetheart like history this is the perfect choice for romantic getaways in the South.
North Gate Vineyard
Thanks to this winery's meticulous winemaking process, you'll get some of the best tastings in the state at North Gate Vineyard. The owners are passionate about making premium wine that are reflective of the place the grapes are grown.
A visit to North Gate Vineyard tasting room requires a reservation. They offer self guided flights of wine tasting to ensure the health and safety of their guests.
Currently, their kitchen is not open, however they are offering baskets of meats and cheeses from local vendors. Instead, grab a picnic basket and pack some of your own snacks for you and your sweetheart, outside food is allowed on site.
The North Gate Vineyard is a perfect choice for a winery experience. It's a beautiful spot to kick back, enjoy some food and drink, and spend time together with your loved one!
Muse Vineyards
With more than 15 varieties of grapes growing in their vineyards, Muse Vineyards has a varied selection of award-winning wines to satisfy any wine connoisseur.
You'll love the amazing views of the Shenandoah Valley from the vineyard, which is perfectly complemented by the wines inspired by wineries in France and Italy.
Alongside your wine tasting, enjoy delectable bites, which include charcuterie boards, smoked salmon dip, as well as a lovely spiced carrot cake!
Muse Vineyards has heated outdoor seating, so you can comfortably enjoy the outside air. To get a better look at the beautiful property, enjoy a self-guided hike spanning the grounds of the winery – it offers breathtaking views of the Shenandoah Mountains and Shenandoah River.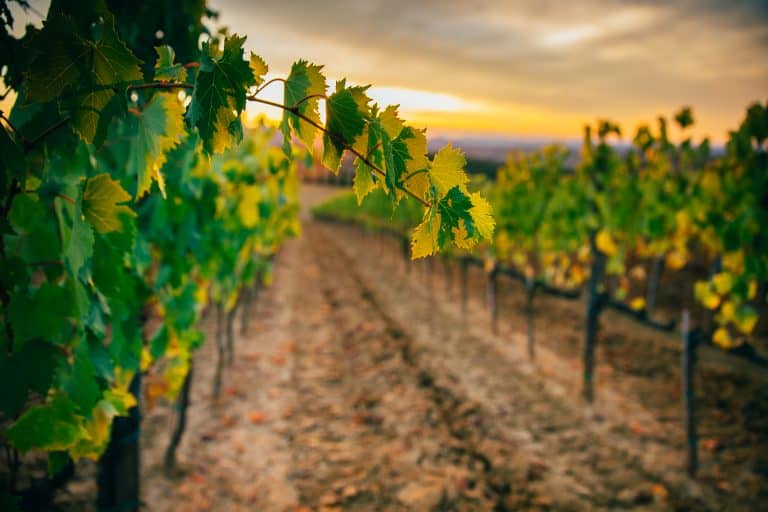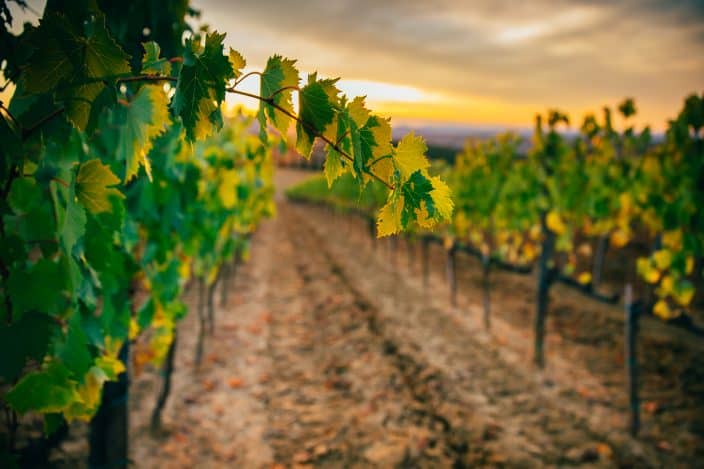 Barrel Oak Winery
Barrel Oak Winery offers both fantastic wine and a tap room full of beer. The most unique feature of this Virginia winery is the availability of their "Barrel Oak Bubbles".
These are private dome-esk bubbles that can be reserved for private parties of up to 7 guests. Each dome is sanitized and distanced from others, receives private service, as well as mood lighting. Talk about social distancing in style!
Barrel Oak Winery also offers hillside picnic table seating where your furry friends and kids are welcome! If you choose to drink wine in the open air, there are plenty of firepits to keep you warm during the winter chill. The outdoor seating is also the perfect place to have a glass of wine and view the incredible sunset.
 This post may contain affiliate links which won't change your price but will share some commission. As an Amazon Associate I earn from qualifying purchases.
Early Mountain Vineyards
Early Mountain Vineyards is a 350 acre property situated in the gorgeous Blue Ridge Mountains. Their aesthetic is pure luxury, as is the experience of their wines, as well as the food. Plus, this Virginia winery has an award winning tasting room!
Visit the Early Mountain Vineyards tasting room to get the finest wine pairings. All the food offered at the vineyard is seasonal and sourced from local farms. Try the anise glazed lamb ribs and the artisanal cheese board to start!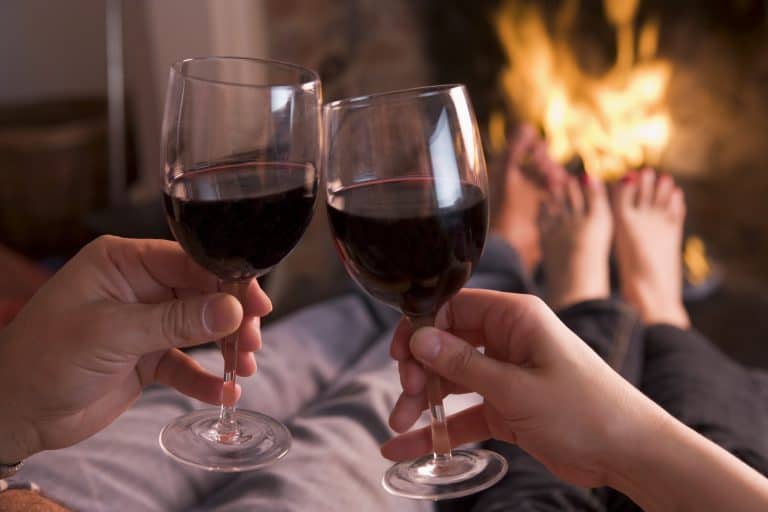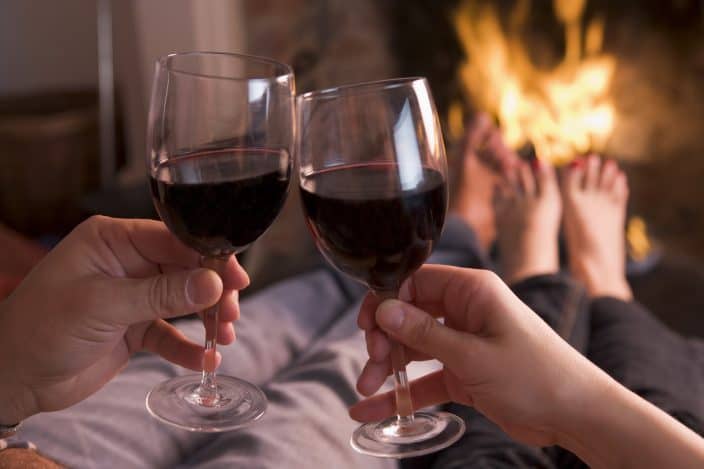 Keswick Vineyards
Located near Charlottesville, Keswick Winery is a picturesque estate surrounded by rolling farmland. The winery has won multiple awards and is best known for their Cabernet Franc and Cabernet Sauvignon.
Unfortunately, there are no tastings available at this time, but guests can purchase bottles, glasses, as well as flights.
Charcuterie bites will also be available, however Keswick Vineyards asks that you bring your own knives and cutting boards. As with many other Virginia wineries, you are welcome to bring your own snacks to have alongside your wine.
---
This list of the top 15 Virginia wineries to visit should inspire you to get out and get moving to venture into Wine Country at least once in your lifetime.
Being able to tour a winery is a tasteful experience and helps educate you on the process of winemaking in a way that you won't be able to experience anywhere else. Use these winery recommendations to plan a fun wine and foodie focused vacation for your friends and loved ones!
If you are looking for other winery or vineyard recommendations in the South checkout 5 Georgia Wineries for A Romantic Getaway!
Which of these Virginia wineries would you most like to visit? We'd love to hear from you in the comments below!
Here are even more wineries and weekend getaways to explore:
Looking for some other ways to spend some weekend adventure or go on a romantic getaway? Discover your next travel destination with Betsi World, your traveling storyteller!
5 Wineries In North Georgia To Visit This Fall
Top 15 Virginia Wineries to Visit
The Best Virginia Wineries To Visit This Winter
Latest On Betsi World
Wineries | Travel Destinations | Gifts For The Wine Lover
Travel and gift resources for the wine connoisseur and travel enthusiast.