Looking for things to do in fall to celebrate the season? Fall is such a beautiful season, the changing colors of the leaves is just stunning. Although we don't see much of that in Florida, there are plenty of places to view it, along with other fun, seasonal activities.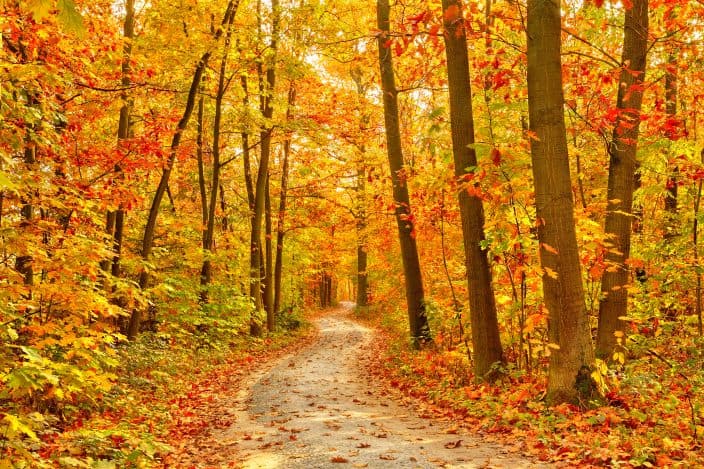 We love exploring what each season has to offer, through travel and local events! That's why we've complied a list of fall activities that are not just for kids, but people of all ages are sure to enjoy these 10 things to do in fall.
The Best Fall Activities To Add To Your Bucket List
Pumpkin Picking At A Pumpkin Patch
Pumpkin picking is one of the most iconic things to do in fall. If you've never been to a real, live patch this year is your year. This is a great outdoor activity to do with your friends and family. Plus, if you plan on decorating your home with pumpkins, you get to pick out the perfect one.
Getting fresh pumpkins at a patch also gives you the opportunity to make all sorts of fall treats. We have a great recipe for pumpkin mousse, for all you pumpkin lovers out there. If you aren't into desserts, there are plenty of healthy ways to use pumpkin, as well.
Make Your Own Pumpkin Spice Latte
Pumpkin spice lattes are synonymous with Fall, but you don't have to spend 5 dollars just to get one. In fact, making a homemade pumpkin spice latte is not only fun, but you can customize it to your liking.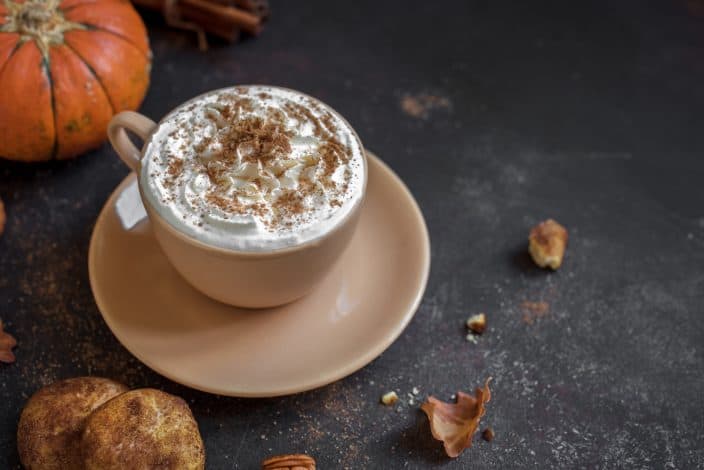 The mere fact that you can make it healthier and save a bit of money means this activity definitely needs to be added to your fall bucket list.
See The Fall Foliage
There are so many beautiful states to see the leaves change colors. There are few things as romantic as walking through a forest with golden, red, and orange leaves on the ground.
If you live in the South, you don't have to go far to see the fall colors. North Georgia has gorgeous foliage just waiting to be explored. Plus, celebrating the season in the South means, enjoying the leaves without getting too chilly.
Pick Seasonal Produce
It's apple picking season, the perfect time to stock up on this nutritious fruit. Apple picking in the fall is not only fun, but healthy as well. Eating seasonal fruits and vegetables is important when trying to get the most vitamins and minerals out of your food.
When choosing out of season produce you often aren't getting the full health benefits because the fruit or vegetable is picked early and ripens on its way to your grocery store. Seasonal fruit is picked at its peak ripeness and is typically much fuller of flavor.
If you're looking for great recipes to try out with your new basket of apples, check out our delicious apple crisp!
Plan A Fall Themed Dinner Party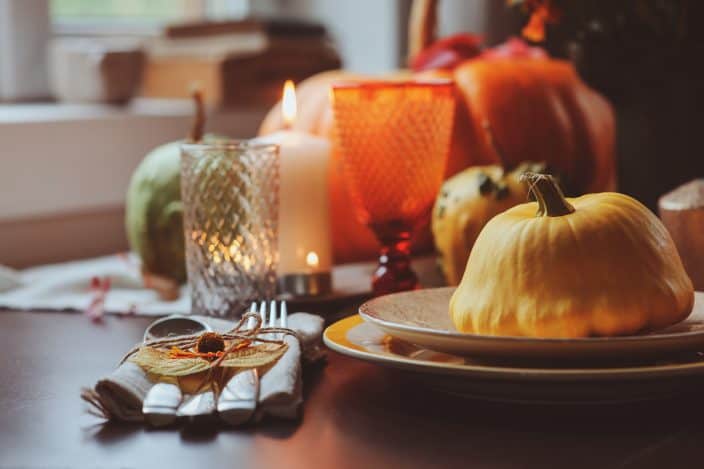 If Halloween parties are not quite your thing, consider a fall themed dinner party. At a fall themed dinner party you can use the event to create a beautiful table-scape showcasing all of the iconic autumn items.
You can also use it as an opportunity to trial run some Thanksgiving foods you plan on serving. Make some spiced cider and invite your guests to sit outside by a bonfire to ensure the maximum amount of cozy fall atmosphere.
Dress Up For Halloween
This fall activity may seem like it's for kids, but dressing up for Halloween can be more fun than it seems. Indulge your creative side and explore a new persona or character you love! If you're a parent you are probably planning on dressing up and giving out candy.
Adult Halloween parties are also a fun idea with a small group. Choose a theme and have everyone dress-up within that theme. For example, a 60's party! This way, the costumes can be a bit more age appropriate and you can decorate your home accordingly.
Take A Road Trip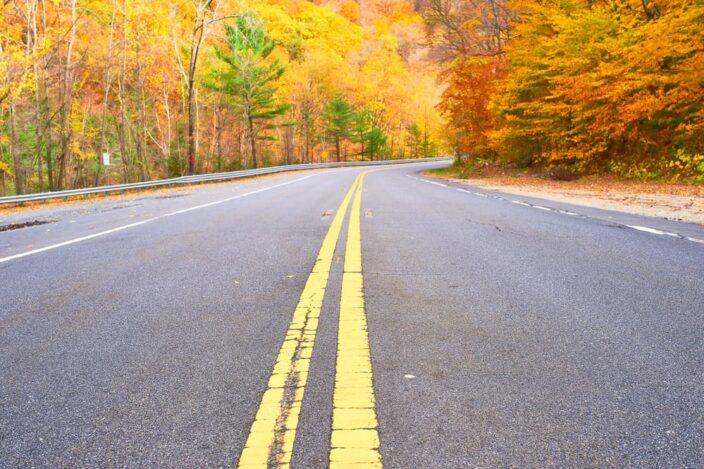 Road trips are probably one of the best things to do in fall. They are easy to do spontaneously and are a great way to spend uninterrupted quality time with your sweetheart.
 This post may contain affiliate links which won't change your price but will share some commission. As an Amazon Associate I earn from qualifying purchases.
Additionally, they allow you to explore nature and travel on your own terms. No more waiting in crowded airports and dealing with delays! We've rounded up our top reasons to take a road trip this fall here.
Go Horseback Riding
One of the best things to do in fall is go horseback riding. The crisp, cool air is perfect for a brisk walk or trot through the woods. It is also a great way to view the fall colors, as well as a fun family or romantic activity.
Consider going for a horseback riding lesson, if you've never been. This season is ideal for outdoor activities with loved ones.
Decorate Your Home With Fall Colors and Accessories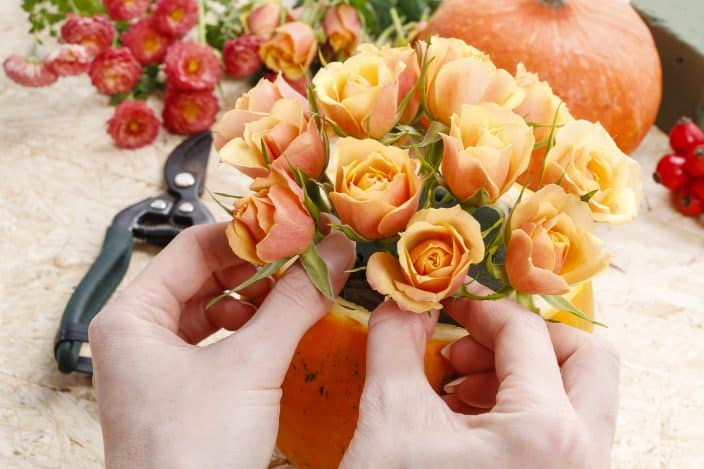 Fall is the time to pick up your favorite candles and scents for the season! Get in the mood for Thanksgiving and the holidays by decorating your home with the color of the season. Pick cozy burnt oranges, burgundy, and gold to give your home a warm and inviting feeling.
Add a delicious scent like pumpkin spice, apple crisp, amber and vanilla to really create an atmosphere. Grab some seasonal flowers in gorgeous autumn colors, like chrysanthemums and sunflowers and decorate your side tables. There's nothing better than a little seasonal home refresh.
Travel To A New Destination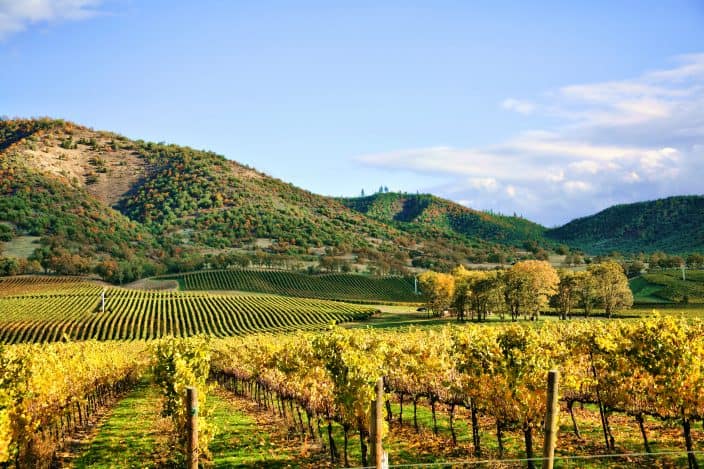 There are many fall destinations to to try out this year, depending on what kind of vacation you are looking for. The best vacations during this season are probably ones out in nature.
Try visiting the Ozarks National Forest in Arkansas or try a winery in Virginia wine country. For those of you who are still looking for that beach vacation, Myrtle Beach is a great choice. Less crowds and cooler weather are ideal for a quiet beach vacation in the fall.
---
Its easy to get into the spirit of the season with these 10 things to do in fall. If you've never gotten into the spirit, try it out this year. We're sure you'll find something on this list that you're bound to love!
CHECK OUT WHAT'S NEW ON BETSI'S WORLD
How do you usually get into the fall spirit? Let us know in the comments below!
Other Fall Travel Destinations You May Enjoy