A day trip from Fort Lauderdale is a great way to getaway with the family. Fort Lauderdale, Florida is one of those destinations that is close to many hot spots, perfect for a quick getaway.
Whether you live in Fort Lauderdale and don't have time to take a full-blown vacation, or you are visiting and want to explore the area, there are many towns close to this city worth exploring. These six cool family friendly day trips from Fort Lauderdale are a great way to take a quick escape this summer.
Easy Day Trips From Ft. Lauderdale
Biscayne Bay
The first day trip from Fort Lauderdale is to Biscayne Bay. Water loving families will have a blast here, which is a wonderful spot for snorkeling and diving. Biscayne National Park is filled with beautiful clear water and amazing barrier reefs, making it an ideal spot for viewing a variety of sea life up close. Families that want to see the fish without getting wet, can choose from a handful of glass-bottom boat tours that are perfect for viewing the reefs without having to get into the water.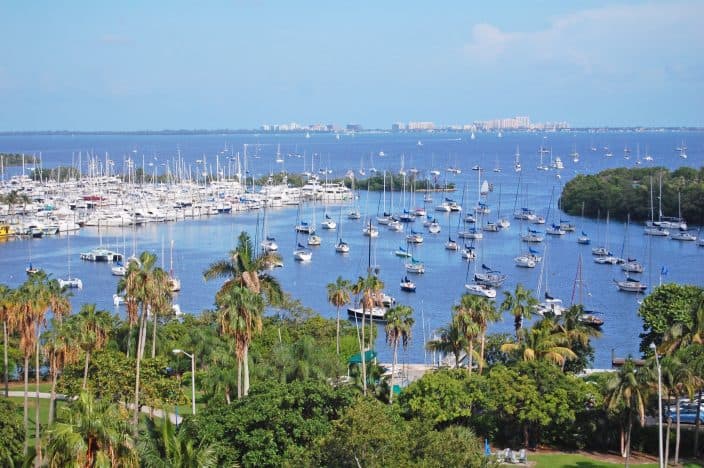 For added adventure, consider chartering a boat to go deep sea fishing or kayaking to explore nearby islands. Elliot Key, the largest island in Biscayne Bay National Park, features an environmental education building, hiking trail, and campground. And Adams Key is a natural island with a picnic pavilion.
A Day Trip To The Everglades
For another day trip from Fort Lauderdale filled with natural wonder, there's no better place to spend your day than the Everglades. This huge national park has a variety of natural attractions to choose form, including wilderness, mangroves and wetlands. For a memorable trip, take a ride through the park's waterways on an airboat and keep your eyes peeled for alligators as you travel through the area.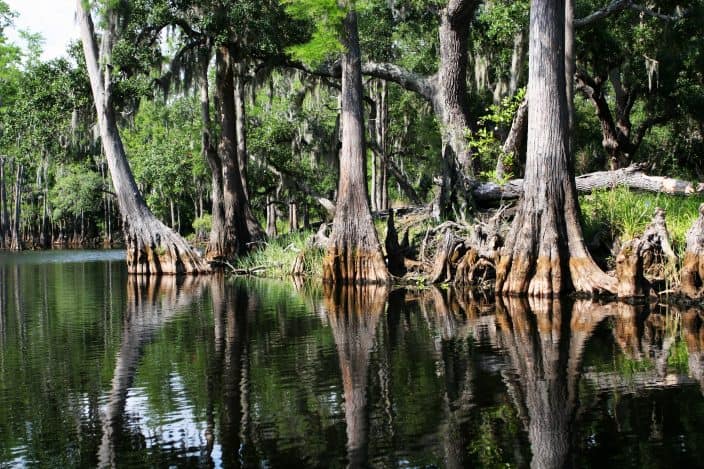 The park is also home to a variety of hiking trails that are great for spotting regional wildlife. For an easy hike, check out the Ahinga Trail, a short boardwalk trail. You can also try the Mahogany Hammock Trail, which features the largest living mahogany tree in the country. If you plan on hiking in the everglades, make sure you bring some good shoes! I love these to protect my feet from insects, plants and rough terrain.
Key Largo
Heading to the Florida Keys is a great way to spend a Florida day. To make the most of your day trip from Fort Lauderdale, consider visiting Key Largo – the closest island to the mainland. Enjoying the ocean and beautiful beaches is a great way to spend a relaxing day in Key Largo. However, you may also consider kayaking through John Pennekamp National Park.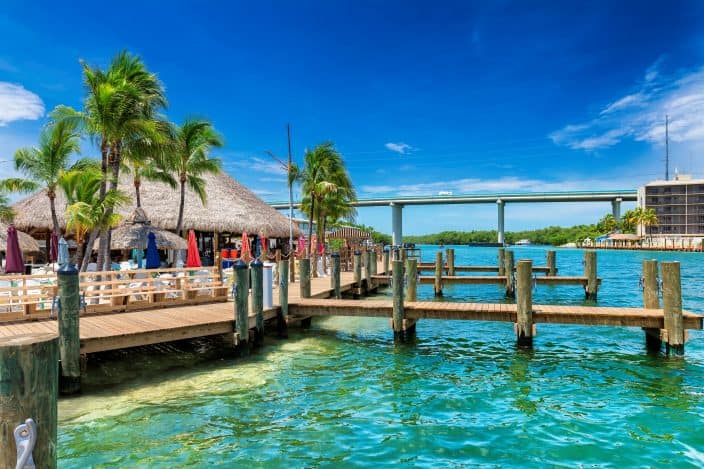 For some goofy entertainment, take in a dolphin or sea lion show at Theater of the Sea, which also features a fun walking tour on the grounds. Snorkeling is another great option if you'd like to try something adventurous! I loved my experiences snorkeling at John Pennekamp Coral Reef State Park and Key Largo Dry Rocks.
If you do head out to the Key's make sure you pack your sun protection gear with you including sunglasses, a hat, and sunscreen!
A Day Trip To Fort Myers Beach
For a beautiful view of the Gulf of Mexico, take a quick car ride to Fort Myers Beach. The crystal blue water and white sand beaches are the biggest draw to Fort Myers Beach, and there are several ways you can enjoy them. Whether you bring along your beach gear and relax on the sand or rent a kayak and enjoy the shoreline from the water, Fort Myers Beach is a great way for your family to escape for the day.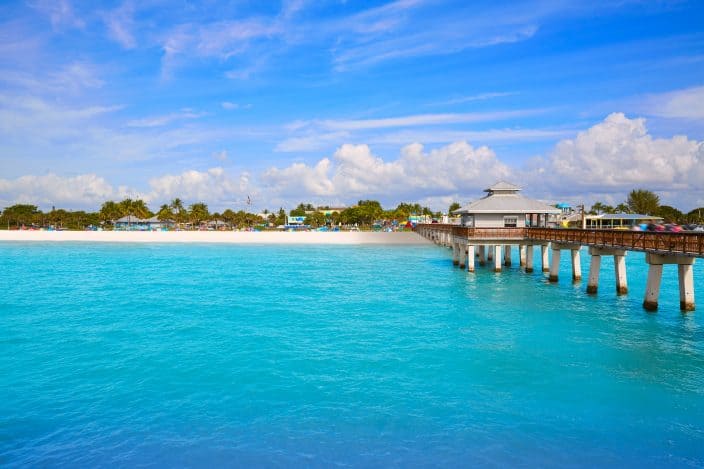 The area is also a wonderful place for your kids to get up close and personal with a variety of sea creatures. Here, your family can pet a stingray at the Ostego Bay Marine Science Center or watch wild manatees in action at Manatee Park. You can even get a glimpse of dolphins swimming in the water on a fun dolphin tour.
Big Cypress National Preserve
Another amazing day trip destination filled with natural beauty and amazing wildlife is Big Cypress National Preserve. This huge swampy wetland is home to a variety of birds and wildlife. This area is less visited than the Everglades, therefore your family will probably have a better chance of seeing those regional animals up close.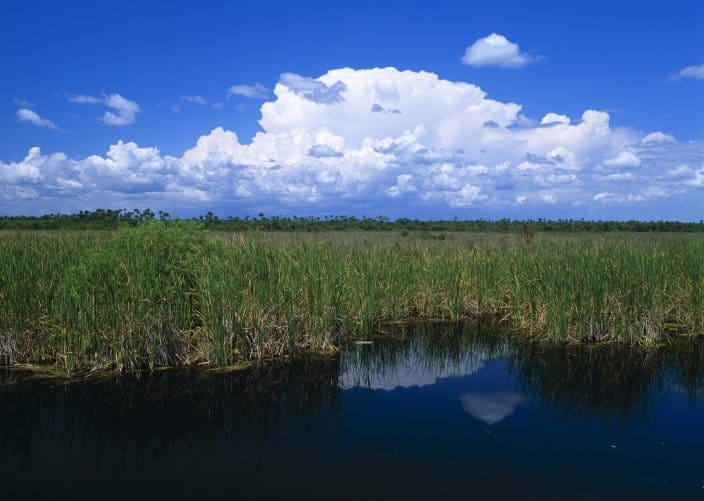 The park allows visitors to travel throughout the area on foot, on an airboat, or using a four-wheel drive vehicle, so your family will have several fun ways to enjoy their day at Big Cypress. To make the most of your visit to this national park, consider enjoying the natural splendor on a ranger-led tour.
A Day Trip To West Palm Beach
With beautiful beaches, amazing shopping, and tons of enjoyable attractions, there are so many ways to spend your day trip to West Palm Beach. There are also plenty of places for fun animal encounters in West Palm Beach. For example, you could get a glimpse of manatees in their natural habitat at Manatee Lagoon, take a drive through Lion Country Safari, or visit the Palm Beach Zoo. Or if you're searching for educational fun, visit the South Florida Science Center and Aquarium.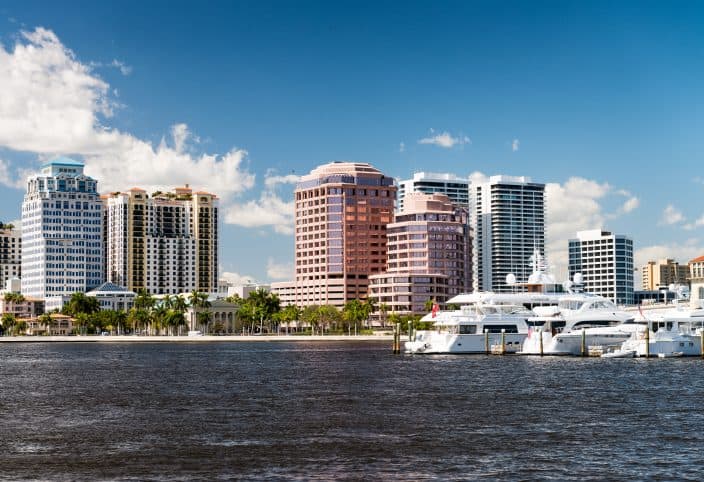 This post may contain affiliate links which won't change your price but will share some commission. As an Amazon Associate I earn from qualifying purchases.
The city is also home to plenty of water fun. The beautiful beaches of West Palm Beach are a great place to spend the day during your trip. But if your kids are looking for a little more excitement, the area is also home to two water parks – Calypso Bay Waterpark, South Florida's largest water park, and Rapids Water Park, which features more than 40 water attractions. West Palm Beach's plethora of fun activities makes it a great family friendly day trip from Fort Lauderdale.
---
Summer break is right around the corner, but we don't always have the time to take a full-blown vacation. Luckily, there are tons of amazing destinations nearby that are wonderful for a quick getaway with your family. Ft. Lauderdale is just one of those locations in close proximity to exciting adventures.
CHECK OUT WHAT'S NEW ON BETSI'S WORLD
What are your plans for summer? Are you planning on traveling? Let us know in the comments below!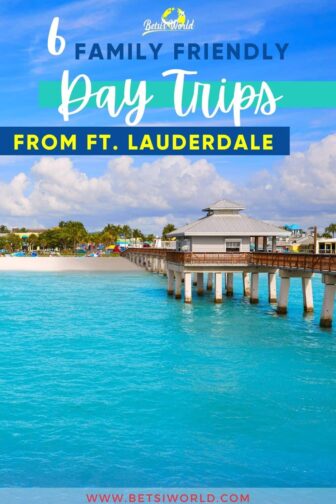 More Florida Travel Ideas You May Like