The Best Romantic Getaways For Spring
A romantic spring getaway is the best way to welcome this beautiful season full of rebirth, blossoms, and warmer weather. Spring is one of my favorite seasons because the weather is just right. It is the best combination of blue skies, cooler mornings and nights, and sunshine. Plus, there are flowers blooming everywhere!
This makes spring the perfect time for a romantic getaway. Thankfully, the South has plenty of gorgeous destinations to celebrate this refreshing season. Here are some of our top choices for the best romantic spring getaways in the South!
A Romantic Getaway To Washington, D.C.
A Washington, D.C. Spring getaway is synonymous with cherry blossom season. Indeed, cherry blossom season is such a big deal in D.C. that there are whole festivals devoted to it, as well as it being one of the main tourist attractions. Little is as romantic as standing under an orchard of cherry blossom trees with your sweetheart, sweet flowers scattered all over the grass. If nothing else, its a great chance for a photo op! Pack a picnic basket and enjoy the blooms and mild weather under the cherry blossoms trees.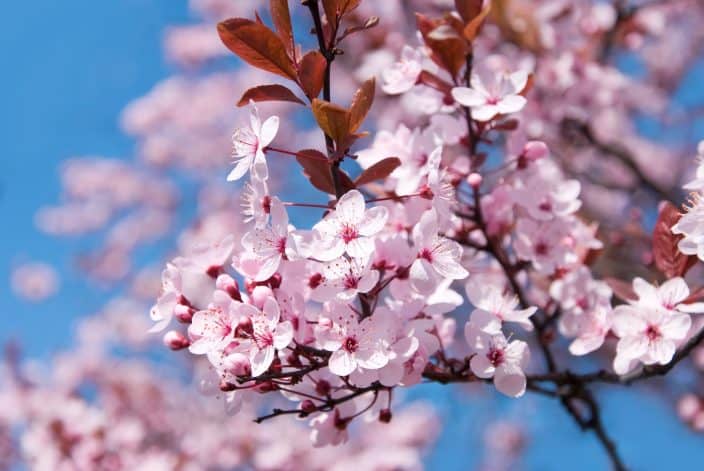 The best area to experience the cherry blossom trees is the Tidal Basin, which is part of the National Mall area. If you're looking for somewhere to stay that is nearby the cherry blossom blooms, try the Mandarin Oriental. The Mandarin is a truly luxurious hotel which offers incredible suites with views of the blossoms, spa treatments, and amazing restaurants.
If you're looking for a delicious dining experience, try The Dabney. This well-known, highly popular spot in Blagden Alley, serves mid-Atlantic cuisine with the freshest ingredients sourced from the regions farms. While there, you'll be able to watch the chefs create a masterpiece, thanks to their open kitchen concept. The thing that stands out most about this restaurant (besides the incredible food) is the kitchen's big wood burning hearth and the earthy, relaxed atmosphere. It is a great option for dining during your romantic spring getaway.
Asheville, NC
Another flower-filled romantic spring getaway is to Asheville, N.C. Visit the Biltmore Estate where you can see the Biltmore Blooms, an immersive and dreamy garden experience filled with miles of colorful flowers. Tulips, magnolias, cherry blossoms, daphodils, and hyacinths are just a few of the incredible flowers blooming at the Estate. You and your sweetheart can listen to live music and breathe in the smell of the fresh blooms in the Walled Garden.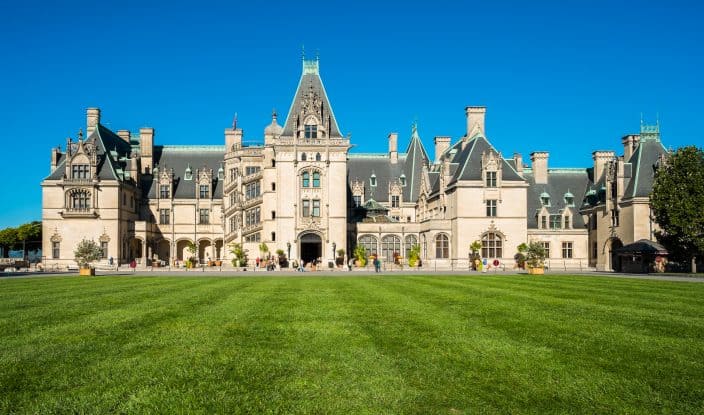 In the springtime, bike rentals are also available at the Biltmore Estate. The rentals are available for 2 hours at a time, where you can explore more than 20 miles of trails! Remember to pack your sunglasses before embarking on your bike ride; the springtime is bright! Don't want to leave the incredible Blue Ridge Mountain oasis that is the Biltmore Estate? No problem, the Biltmore has plenty of lodging options available! Stay at The Village Hotel, The Inn, or The Cottage, depending on what kind of service, atmosphere, and price range you are looking for.
Other fun spring activities include going for a hike, driving Blue Ridge Parkway, and visiting the Farmer's Market! Springtime in Asheville is such a gorgeous season to visit this funky and scenic town. The weather is not too hot or cold, making outdoor activities, or cozying up by the fire all great options during your romantic getaway!
Savannah, Georgia
Spring romance is certainly alive in Savannah, Georgia! The weather is sunny with temperatures hovering between the lower and upper 70s. Humidity isn't too bad yet, so you can enjoy walking around outside, visiting parks, and farmer's markets. The Savannah Music Festival will be held this spring in the month of May, which is a huge attraction for many music lovers. Surprise your loved one with tickets this year to this iconic festival!
Don't forget to visit one of Savannah's hot breweries while on your romantic spring getaway. The craft beer scene has exploded in recent years. Some favorites include: The Two Tides Brewing Company, Southbound Brewing Company, and Moon River Brewing Company.
If you and your loved one like spooky stories and lore, try going on a Savannah Ghost Tour! Savannah has been called one of the most haunted cities in America. Find out why and the history behind this spooky town on a nighttime ghost tour. These tours are a great way to see the city and snuggle up close to your loved one.
Charlottesville, Virginia
Charlottesville, Virginia is a fun college town with a lot of charm and even more restaurants and bars! If you're looking for a fresh, young place to spend a romantic spring getaway try the home of Thomas Jefferson. Visit Monticello, tour his home, and marvel in the pristinely kept grounds blooming with flowers.
 This post may contain affiliate links which won't change your price but will share some commission. As an Amazon Associate I earn from qualifying purchases.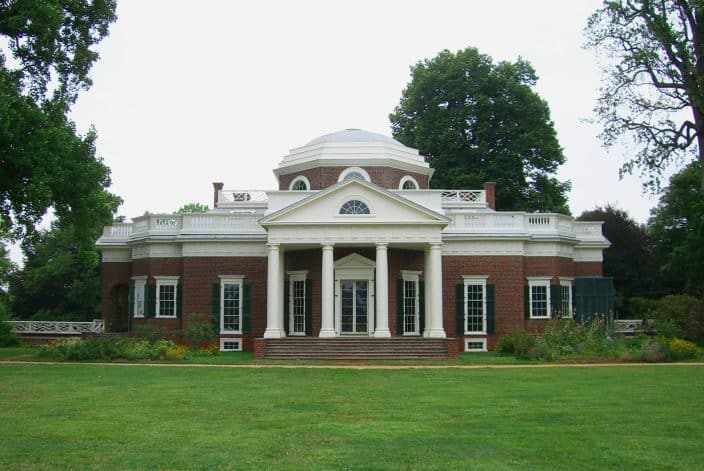 Take your loved one to brunch at the iconic MarieBette café and bakery. All of their fare is European inspired so you'll find the most delicious pastries, breads, as well as sandwiches! Red Pump Kitchen is great for a romantic intimate dinner with your partner. The atmosphere is rustic, yet refined and the food is inspired by Tuscany and locally sourced! Italian and impeccably fresh, this restaurant is a can't miss for a romantic night.
Of course, we all know Virginia is the South's wine country. Definitely check out King Family Vineyards, one of the best wineries in Virginia. Pack a basket full of food and picnic on the grounds with a flight of wine. The mountain views at this vineyard are incredible, as is the rest of the nature and resident horses! If you're interested in some more great places to taste wine in Virginia check out our article on The Top 15 Virginia Wineries To Visit. Charlottesville is definitely a great destination to visit in the Spring for a romantic vacation.
Nashville, Tennessee
Nashville, Tennessee is another wonderful spot for a romantic spring getaway. Not much is more romantic than a horse and carriage ride. While exploring downtown Nashville, take a tour on horse and carriage, led by a very knowledgeable driver! This 20 minute ride gives you a nice break from walking and lets you snuggle up together and enjoy the sights.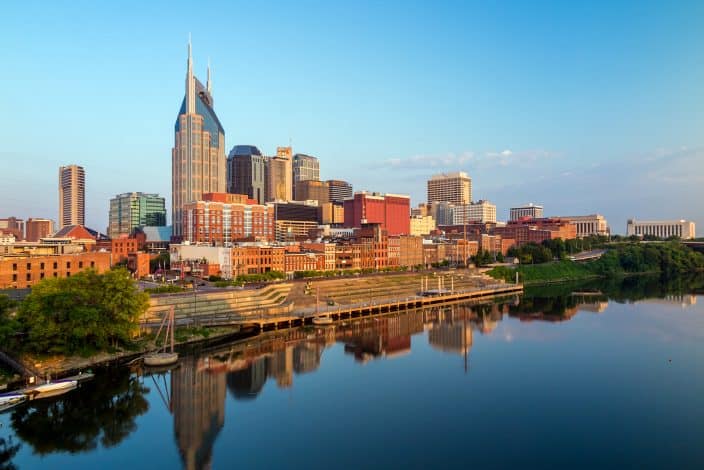 If you're looking for a chic and upscale experience during your romantic getaway, check out The Gulch. Known for its trend setting restaurants, hot fashion, and hip hotels, The Gulch is a neighborhood worth experiencing! If you love steakhouses, check out Kayne Prime. This incredible steakhouse has made a name for itself as one of the best places to eat in Nashville. They offer a wide range of steaks with accompanying sauces and sides. Don't miss out on the wagyu tartare and their truly creative list of cocktails! The atmosphere is perfect for a romantic dinner out.
Other fun ideas in Nashville include, visiting the Grand Ole Opry, going on an art crawl, and having a picnic at Love Circle! Whatever you choose to do in Nashville, you're sure to have an amazing time on your romantic spring getaway.
Spring Getaways In The South
Romantic Spring getaways are an ideal time to rekindle the connection between you and your loved one. The blossoming of nature, the beautiful weather, and (hopefully) some time off, all set the stage for a truly memorable time away.
Looking for some new luggage to take on your trip? I recommend this 360 spinner carry-on, it's lightweight and durable! If a duffle bag is more your style, try this one from Herschel! Duffle bags are easy and convenient to take on shorter romantic weekend getaways.
CHECK OUT WHAT'S NEW ON BETSI'S WORLD
Which of these spots would you most like to visit during your romantic spring getaway? Let us know in the comments below!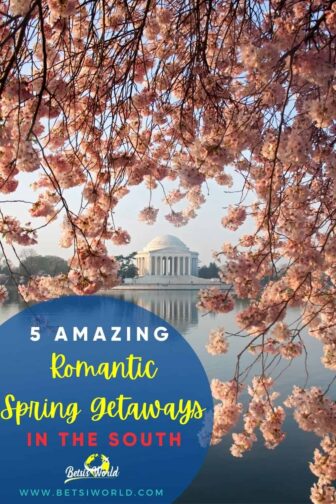 Romantic Getaways in the South