April 2018 Events
South Florida
VENICE SHARK'S TOOTH FESTIVAL
When:  April 13-15 – Known as the "Shark Tooth Capital" because millions of shark teeth have been found on its beaches. The festival will have loads of shark items for sale, kids activities, live music, fishing tournament, sandcastle building contest and of course food. sharkstoothfestival.com
MIAMI INTERNATIONAL AGRICULTURE, HORSE & CATTLE SHOW
When: April 13-15; Where: Ronald Reagan Equestrian Center at Tropical Park, Miami – In addition to livestock & horses, there will be carnival rides, equestrian shows, dog obedience demos, car show, food trucks and kids activities.  miamicattleshow.org
DELRAY AFFAIRWhen: April 13-15; Where: Downtown Delray Beach on Atlantic Avenue – One of the largest arts & crafts festivals in the Southeast, with concerts, entertainers, great food and fun for the whole family. delrayaffair.com
BLACK GOLD JUBILEE
When: April 14
Where: Torry Island Campground & Marina, Belle Glade – The rich soil of the Glades Region is celebrated at this festival. Great food, fabulous country music, parad & fireworks. blackgoldjubilee.org
WHATEVER FLOATS YOUR BOAT!
When & Where: Respectively, April 14-15 at Whiskey Creek in Dania Beach; April 21, at Four Freedoms Park in Cape Coral – With two regattas, the Plywood Regatta & the Cardboard Boat Regatta anything goes! The Plywood Regatta features middle school, high school & college students building & racing boa boats using hand tools. The Cardboard Boat Regatta is ope to anyone. plywoodregatta.com and capecoralregatta.com
THE BLUE WILD OCEAN ADVENTURE EXPO
When: April 14-15; Where: Broward County Convention Center, Fort Lauderdale – Calling all ocean lovers! With experts on all things water related – spear fishing, lobstering, SUP, adventure travel, surfing, diving, underwater photography & videograpy and more. thebluewild.com
CIRQUE DU SOLEIL'S SEP7IMO DIA – NO DESCANSARE
When: April 18-22; Where: Watsco Center, Coral Gables – Cirque Du Soleil brings a new show to Miami. The show is inspired by Argentina's rock trio Soda Stereo. cirquedusoleil.com
WYNWOOD LIFE FESTIVAL
When: April 20-22
Where: RC Cola Plant, Miami – Art, music, food & fashion will feed your soul with the Back Alley featuring artists painting daily, a live music stage, and of course the Wynwood Culinary Showcase for stellar food & drink. wynwoodlife.com
36th ANNUAL CONCH REPUBLIC INDEPENDENCE CELEBRATION
When: April 20-29; Where: Key West – Lots of fun at this tongue-in-cheek festival that celebrates the "Conch Republic". Wacky bed race, polar plunge, sea battle and car show. Don't miss the play "Conch Republic, The Musical."  conchrepublic.com
MONSTER ENERGY FORT ROCK FESTIVAL
When: April 28-29; Where: Markham Park, Sunrise – Ready for some hard core rock music? Ozzy Osbourne, Godsmack, Five Finger Death Punch, Stone Sour, Shinedown, Stone Temple Pilots & Breaking Benjamin are headlining this year's show. FortRockFestival.com
HATSUME FAIR
When: April 21-22; Where: Morikami Museum and Japanese Gardens, Delray Beach – You will be transported to Japan with this fabulous festival featuring Taiko drumming, martial arts demos, samurai sword fighting, arts & crafts, and street fair food. morikami.org/hatsume
POMPANO BEACH SEAFOOD FESTIVAL
When: April 27-29;Where: On and near the Pompano Beach Pier in Pompano Beach – Loads of delicious seafood & arts & crafts. pompanobeachseafoodfestival.com
SUNCOAST BBQ & BLUEGRASS BASH
When: April 20-21; Where: Venice Airport Festival Grounds, Venice – Live bluegrass music, mouth-water BBQ – chicken, ribs, pork & beef brisket and chili. Fun for the entire family with a kids park, cornhole tournament & sporting clays shooting tournament suncoastbbqbash.com
Central Florida
BROOKSVILLE BLUEBERRY FESTIVAL
When: April 28-29; Where: Hernando Park, Brooksville – With the Blueberry front & center with food, wine, desserts, soaps and more, they'll also have music (a Lynyrd Skynyrd tribute band, Blues Brothers show), pony rides & kids activities. BrooksvilleBlueberryFestival.com
PINELLAS PEPPER FEST
When: April 28-29; Where: England Brothers Bandshell Park, Pinellas Park – Enjoy live music, participate in a hot pepper eating contest, of a "Spicy Lolly Lick-a-Thon". Shop for hot sauces, salsa, rubs, jellies and more.pinellaspepperfest.com
COCOA BEACH UNCORKED
When: April 28-29; Where: Alan Shepard Park, Cocoa Beach – This two day food fest features some of the area's best eateries, craft beer & wine. Doreen Colondres, celebrity chef, cookbook author & creator of "The Kitchen Doesn't Bite" & "La Cocina No Muerde" will also be there. CocoaBeachUncorked.com
---
While you are are in the area, check out the Kennedy Space Center! 
---
BEARD IN BALDWIN FOOD & WINE FESTIVAL
When: April 14; Where: Baldwin Park, Orlando – More than 25 of the top restaurants will be on hand serving up a flavorful arrary of BBQ, sushi, Mexican, Italian, and other dishes paired with wine, craft cocktail or local craft beers. This event benefits the James Beard Foundation Scholarship Program. beardinbaldwin.com                                                      
LAGOONACY –
When: April 21; Where: Marine Discovery Center, New Smyrna Beach.  – Celebrate the Indian River Lagoon with an exciting day of kayaking, archery, face painting, arts & crafts, a live mermaid and a cardboard boat race. Local vendors, food trucks, beer, games and lineup of bands will be on hand as well. Kids under 10 get in free. marinediscoverycenter.org
TAMPA BAY BLUES FEST
When: April 6-8; Where: Vinoy Park, St. Petersburg –  – For more than two decades, this event has drawn blues fans from all over the country to this beautiful waterside park, where some of the world's top artists and bands play their hearts out. This year's lineup includes Buddy Guy, Beth Hart, Mississippi Heat, Robert Cray and Quinn Sullivan. tampabaybluesfest.com
TAMPA BAY CARIBBEAN CARNIVAL
When: April 21; Where: Florida State Fairgrounds, Tampa – Move to the beat of the Caribbean music as it fills your soul. With steel pan bands, sweet & spicy Caribbean foods, you'll feel like you are in the islands! Fun for the whole family! tampabaycaribbeancarnival.com
---
---
FLORIDA LIGHTHOUSE DAY 
When: April 7; Where: Ponce Inlet Lighthouse & Museum – Enjoy hands-on activities for the whole family! Climb to the top of Florida's tallest lighthouse, meet the "Old Lighthouse Keeper" and learn what life was like for the keepers & their family. ponceinlet.org
North Florida
ALLIGATOR ANNIVERSARY 
Where: St. Augustine Alligator Farm Zoological Park – This is the only place in Florida to see EVERY species of gator, croc, caiman, and gharial! For 125 years the Alligator Farm has offered visitors the chance to come face-to-snout with the alligators. In 1893 the park was a small exhibit of Florida reptiles. The newest exhibit, Oasis on the Nile, features Nile crocodiles & Egyptian artifacts. Feeding shows & viewing opportunties are offered. alligatorfarm.com
BLUE ANGELS PRACTICE 
When: April 3-4, 10-11, 17-18, 24-25; Where: National Naval Aviation Museum at Naval Air Station Pensacola – Growing up in Virginia Beach, I loved to watch the Blue Angels – as an adult, I am thrilled that they practice in my home state! Take the family and watch this amazing aviation team practice as they fill the sky at speeds of over 700 miles an hour! This is a great chance to catch the Pensacola-based Blue Angels during their mid-week practices. Practice sessions typically last about 55 minutes and begin at 11:30 a.m. CST. There is open bleacher seating for about 1,000 people in the outdoor viewing area at the National Naval Aviation Museum. After practice, set aside time to explore the museum, which houses more than 150 restored aircraft with unique histories including the NC-4 (first aircraft to cross the Atlantic by air) and Que Sera Sera (first aircraft to land at the South Pole). navalaviationmuseum.org
18TH ANNUAL SOPCHOPPY WORM GRUNTIN' FESTIVAL
When: April 14; Where: downtown Sopchoppy -One of the most unusual celeberations, the Sopchoppy Worm Gruntin' Festival features the Revell family members as they  spend their mornings making "music," which sounds like grunting, to coax thousands of earthworms from the dirt. They will also be hosting a demo before the festival's competition for "amateur" worm whisperers. There is a also a 5K, crowning of the Earthworm King & Queen, horshoe championship, hula hoop competition, live music & more. Come join the fun! wormgruntinfestival.com
SUWANNEE RIVER CATFISH FESTIVAL
When: April 14; Where: Suwannee River Greenway, Branford – Come & visit Branford for this all-day event filled with catfish dinners, live music music & more!v suwanneerivercatfishfestival.com
 This post may contain affiliate links which won't change your price but will share some commission. As an Amazon Associate I earn from qualifying purchases.
SANDJAM FEST
When: April 26-28; Where: M.B. Miller County Pier, Panama City Beach -Come rock out with the  introduction of SandJam Fest, three days of adult-alternative rock. This year's lineup includes Incubus, Sublime with Rome, St. Lucia, Kaleo, Capital Cities, Fitz & The Tantrums and more. sandjamfest.com
SOUTH WALTON BEACHES WINE & FOOD FESTIVAL
When: April 26-29; Where: Town Center of Grand Boulevard, Miramar Beach – Meet renowned winemakers, rub elbows with celebrity chefs, attend wine seminars and choose your samples wisely from more than 800 wines at the Grand Tasting on either Saturday or Sunday. Guests receive a tasting booklet outlining the featured wines, allowing savvy tasters to fine-tune their battle plans. Bottled water is plentiful, as are good eats in the Savor South Walton Culinary Village, and the festival app allows tasters to add favorite bottles to their shopping cart, available for pick up before heading home. VIP tickets sell out well in advance and other festival events include a Winemakers and Shakers Tasting, Craft Beer and Spirits Jam and the Destin Charity Wine Auction. sowalwine.com
INTERSTATE MULLET TOSS & GULF COAST'S GREATEST BEACH PARTY
When: April 27-29; Where: Flora-Bama Lounge, Package and Oyster Park, Perdido Key – Come on & get the opportunity to throw a dead fish across the Florida state line into Alabama. Check out all the details at  florabama.com/mullet-toss.html
---
Explore great vacation deals with our Florida Tours & Things to Do at Tours4Fun.com!
---
March 2018 Florida Events
March is the perfect time to visit Florida – it's Spring break, and the kids are ready to get out and have some fun! Check out these 2018 Florida events across the state – and if you have time, make a stop at Disney World!
CENTRAL FLORIDA
March 1 – April 7: Mardi Gras at Universal Studios, Orlando. Lights, Camera, Action! Picture 1.7 million beads flying through the air, 14 concerts, parades and food! You don't want to miss this! (Included with your Universal Orlando ticket) universalorlando.com/mardigras
March 1 – April 15:  SeaWorld Seven Seas Food Festival, Orlando.  If you are a foodie, this festival will absolutely delight your taste buds! Asian, Latin, European, Polynesian and other dishes! Discover unique Asian, Latin, European, Polynesian and North Atlantic dishes throughout the park as well as wine and specialty cocktails and a variety of craft brews. For more information,  seaworldorlando.com/sevenseas
March 1 – May 28:
Epcot International Flower and Garden Festival, Lake Buena Vista.
 Family fun awaits at this stunning spring event! At Walt Disney World's EPCOT with admission. 
disneyworld.com/flower
March 1 & March 31: 
Climb to the Moon, Ponce Inlet.
 Get your exercise and climb 203 steps to the top of the
Ponce Inlet
lighthouse
and celebrate the lunar month.March 1: 5:15 pm – 6:45 pm; March 31: 7:15 pm – 8:45 pm. The lighthouse is at 4931 South Peninsula Drive. Participation is limited to 25 people and tickets, $35 for non-members and $30 for Preservation Association Members, must be purchased in advance by calling 386-761-1821 ext. 18. 
ponceinlet.org/climb-to-the-moon-tour
March 1 – 11:
Florida Strawberry Festival
in Plant City. This festival dates back to the 1930s and has daily entertainment, agriculture shows, and of course the Midway, featuring more than 60 rides. Music headliners for 2018 include the Oak Ridge Boys, Reba McEntire, Earth Wind & Fire! The festival will be on the Plant City Festival Grounds. 
flstrawberryfestival.co
March 9 – 18:
Orlando Bike Week, Orlando.
Based at the Orlando Harley-Davidson south of downtown off Interstate 4, this annual event plays off the bigger Bike Week up the road in Daytona. Free. 
orlandoharley.com/bikeweek
March 9 -18:
Bike Week, Daytona Beach.
This 77th annual event and rally is one of the largest motorcycle gatherings around the world. Daily concerts, bike shows, a campground concert with Blu Diamond and others. Expect more than 500,000 motorcycles at the event. 
www.officialbikeweek.com
March 16 – 18:
Annual Winter Park Sidewalk Art Festival, Winter Park
. The Annual Winter Park Sidewalk Art Festival is a juried outdoor fest. More than 1,100 artists from around the world apply for entry and an independent panel of judges selects approximately 225 to participate in the show. This  three-day art festival features jazz and children's activities. 
wpsaf.org
March 17:
Downtown DeLand Classic Car Show, DeLand. Every
3rd Saturday of the month. East Indiana Avenue in Downtown
DeLand
. Classic cars & rods line East Indiana Avenue in Downtown DeLand. Live DJ, giveaways, shopping & dining. 4 -7 pm. Free. 386-738-0649. 
MainStreetDeLand.org
March 22:
ARTLife, Daytona Beach.
ARTLife celebrates the art of Volusia County students K-12. Come and enjoy the soothing sounds of the Spruce Creek Jazz Band, have a drink or two and participate in a one of a kind art auction at
Daytona Beach's
ARTlife. $10 – $15. 6 pm to 9 pm. Cici and Hyatt Brown Museum of Art, 350 South Nova Road, Daytona Beach, 32114.
eventbrite.com/e/artlife-tickets-41519689509
March 23 – 25:
Annual Spring Daytona Turkey Run.
The Turkey Run is inside Daytona International Speedway's infield and showcases more than 6,000 collector cars and trucks. Admission: $10/day Fri and Sat, $5 Sunday. Children under 11 are Free. 386-255-7355.
turkeyrun.com
March 24:
Jerry's Tiki Bar Spring Break Reggae Festival, Ponce Inlet.
$20 tickets to see headliners such as Badfish, Lance-O and DJ Red. 33 Inlet Harbour Rd. Ponce Inlet, 32127. Tickets available on 
facebook.com/JerrysTikiBarSpringBreakReggaeFestival/
March 24:
Color Me Crazy 5K Walk/Run, New Smyrna Beach.
$12 pre-registration. 8 am to 11:30 am. Color is 100% safe and made from nontoxic cornstarch. Music and snacks available after the race. 248 N Samsula Drive, New Smyrna Beach, 32168. Register by March 10 and receive a free t-shirt. 
eventbrite.com/e/color-me-crazy-5k-walkrun-tickets-42661688258?aff=es2
March 10:
Taste of Oviedo, Oviedo.
The Taste of Oviedo offers visitors the opportunity to sample local fare. Craft beers, live music, and foodie tables for the kids. The event is at the Oviedo Mall, 1700 Oviedo Marketplace Boulevard. 
tasteofoviedo.org
March 9 – 18: Firefighters' Indian River County Fair, Vero Beach.  Tracy Lawrence will perform on March 11 at 7 pm. Gate opens at 5 pm Monday to Friday and 1 pm Saturdays & Sundays. Gate prices are $8 for adults, $5 for children (6-12), senior citizens, and first responders.. 772-562-2974. firefightersfair.org March 24: Jerry's Tiki Bar Spring Break Reggae Festival, Ponce Inlet. Come out and celebrate the 7th anniversary of this festival. Noon to 11 pm. 33 Inlet Harbour Rd. Ponce Inlet, 32127. Tickets available on facebook.com/JerrysTikiBarSpringBreakReggaeFestival/ March 24: Color Me Crazy 5K Walk/Run, New Smyrna Beach. $12 pre-registration. 8 am to 11:30 am. Color is 100% safe and made from nontoxic cornstarch. 248 N Samsula Drive, New Smyrna Beach, 32168. Resister by March 10 and receive a free t-shirt. eventbrite.com/e/color-me-crazy-5k-walkrun-tickets-42661688258?aff=es2 March 24-25: Melbourne Air and Space Show, Melbourne. Headlined by U.S. Air Force Thunderbirds, this show is always spectacular and features both military and civilan planes. Advance tickets $16.25 ($25 day of show) for 13 and older, $9.75 for children 6-12 and free for 5 and under. Parking is an additional $15 when purchased online or $20 day of show. The event is sponsored by Northrop Grumman and held at the international airport, 1 Air Terminal Parkway in Melbourne. airandspaceshow.com March 24-25: Indialantic Art Festival, Indialantic. 25th annual outoor art show. Free. 10 a.m.-5 p.m. In Nance Park, 201 N Miramar Ave. www.artfestival.com/festivals/indialantic-melbourne-art-festival March 31-April 1: Brownwood Paddock Square Art & Craft Festival, The Villages. 22nd annual arts & crafts show with live music. Free. 10 a.m.-5 p.m. At Paddock Square urban downtown at 2705 W Torch Lake Dr. in the Southwest corner of The Villages. www.artfestival.com/festivals/brownwood-paddock-square-art-craft-festival March 31-April 1: Downtown Melbourne Festival of the Arts. Come see more than 140 artists at this outdoor art show. You'll see original hand-made artwork including paintings, pottery, jewelry, photography and more. Free. 10 a.m.-5 p.m. On New Haven Avenue. www.artfestival.com/festivals/Downtown-MelbourneFestival-of-the-Arts-on-New-Haven-Avenue
Tampa Bay-Sarasota (including Tampa, St. Petersburg, Clearwater, Sarasota, Anna Maria Island, Bradenton, Tarpon Springs and Homosassa)
March 3-April 29. Busch Gardens Food & Wine Festival, Tampa. 13 culinary stations, 65 wines, 50 craft brews and specialty cocktails – oh my! And music acts including Edwin McCain & Sister Hazel (March 3), Grupo Niche (March 4), The Fray (March 10), Southern Uprising Tour: A Southern Rock Revival with Travis Tritt, The Charlie Daniels Band, The Marshall Tucker Band, The Outlaws (March 11), Olga Tañón (March 17), Goo Goo Dolls (March 18), Better Than Ezra & Tonic (March 24), Michael Bolton (March 25), Boyz II Men (March 31), Natalie Grant (April 1), Hank Williams, Jr. (April 7), TLC (April 8), Bret Michaels (April 14), TBD (April 15), The All-American Rejects (April 21), Cole Swindell (April 22), Flo Rida (April 28), Kaleo & Bleachers (April 29). Free with park admission. VIP upgrades available. Saturdays and Sundays. buschgardens.com/tampa/events/food-and-wine-festival/
March 23-26:
Sertoma Youth Ranch Spring Bluegrass Festival, Brooksville.
This festival will have musical artists including The Gisbson Brothers, Nothin Fancy, and Dave Adkins. A variety of tickets are available. Camping available for a fee and minimum 3 night stay for a reservation, ticket purchase required for reserved seat, sites and seats will be assigned when order is received. Call 904-886-8378 to request a site or seat. No refunds. 
www.evansmediasource.com
March 24-25:
St. Pete Beach Corey Area Craft Festival, St. Pete Beach.
Outdoor craft show with more than 100 artisans and green market. Free. 10 a.m.-5 p.m. Along Corey Avenue and Gulf Boulevard.
www.artfestival.com/festivals/st-pete-beach-corey-area-craft-festival
March 24 – 25:
Annual Spring Fine Arts Festival, Englewood.
Enjoy live entertainment
as you s
troll the avenue where 100 artists from around the country will have their work on display. Enjoy  live entertainment, shopping and snacks along the way. Downtown area. Free parking Admission is free; however, Rotarians will be greeting festival attendees and requesting a "$2 Donation In Exchange for a Smile." All proceeds benefit The Englewood Rotary Youth Foundation, Inc., and other Rotary Projects. 
www.therotaryclubofenglewood.org/fine-arts-festival.html
March 26 – April 1:
Citrus County Fair, Inverness.
The Citrus County Fair celebrates their 70th year with pageants, a flea market, exhibits, livestock show, and midway rides. 9 am to 7 pm on Friday and 9 am to 3 am on Saturday. Gate prices: $7 for adults, $4 kids 4-10 and free for kids 3 or under. Family Membership is $40 The Citrus County Fairgrounds is at 3600 South Florida Avenue. 
www.citruscountyfair.com
March 31 – April 1:
Annual Cuban Sandwich Festival, Ybor City
. Music, dancing, and of course the famous Cuban sandwich contest that pits Tampa against Miami! Admission is free. For information, visit 
www.thecubansandwichfestival.com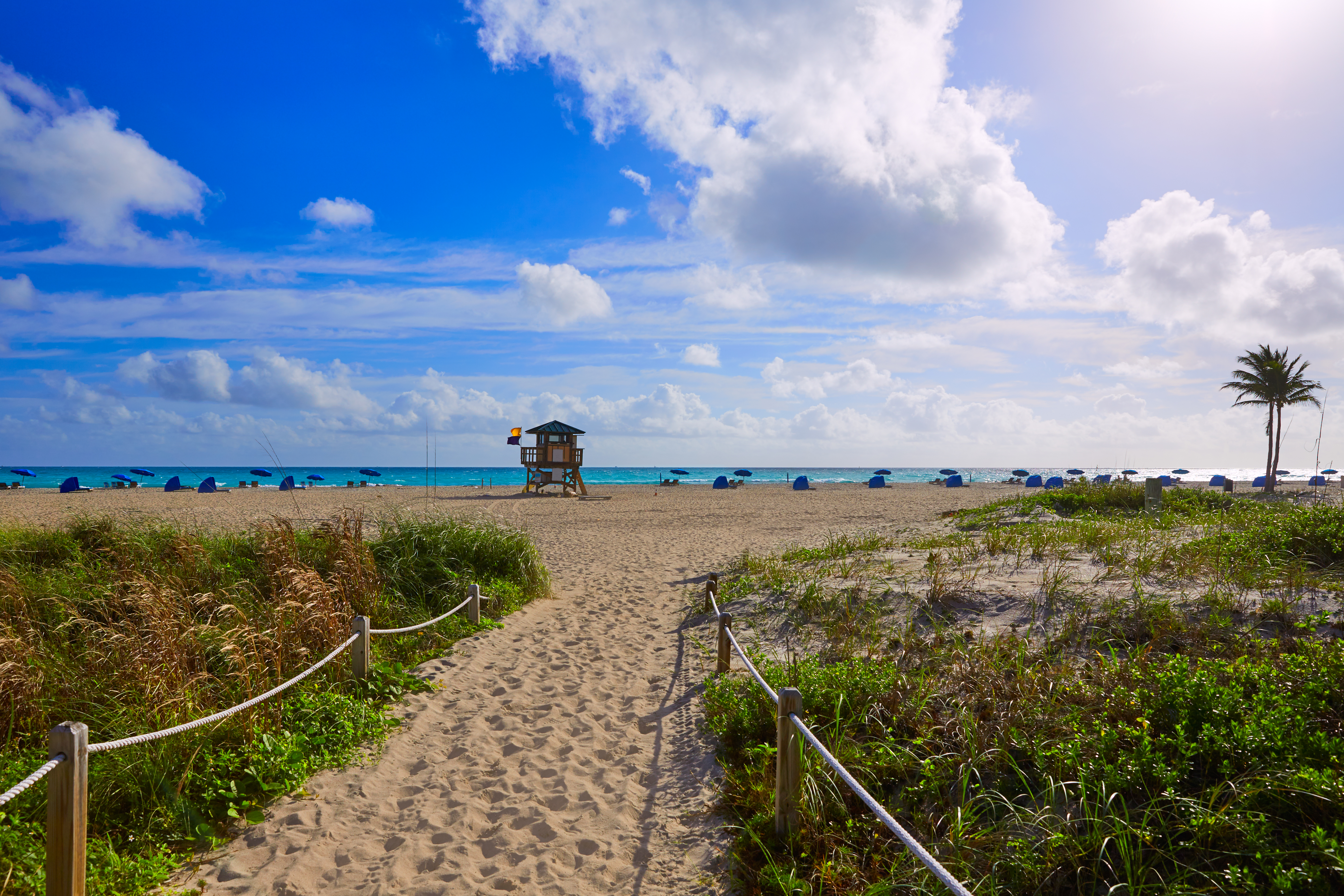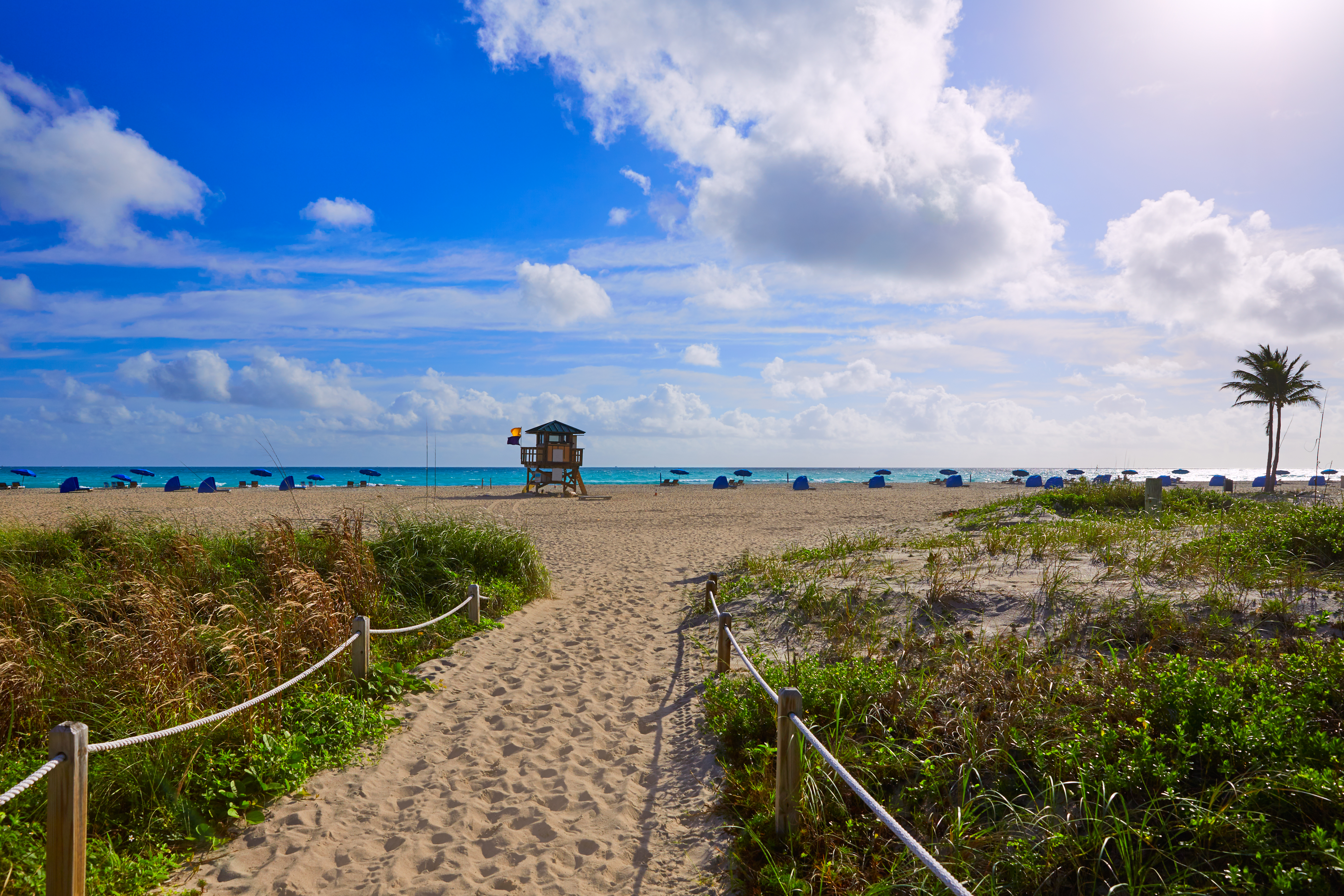 Southwest Florida (including Naples, Fort Myers, Venice, Port Charlotte and Punta Gorda)
March 1 – March 20: National Art Exhibition, Punta Gorda. More than 140 of the finest works of traditional 2D media created by artists across the country come together for one of the nation's most prestigious exhibitions. Hours: Monday to Friday, 9:00 am – 4:00 pm Saturday, 10:00 am – 4:00 pm Sunday, 1:00 pm – 4:00 pm. Visual Arts Center, 210 Maud St. 33950. www.charlotteharbortravel.com/event/national-art-exhibition/1887/ March 23 -25: Marco Island Seafood & Music Festival, Marco Island. The festival will host live music, crafts, a kids zone, and lots of seafood! Admission to the festival, at Veterans Park, is $10 for a one-day ticket or $16 for two days of your choice. VIP tickets are $75 and it is highly encouraged your purchase these well in advance. Shuttle busses will be on hand for this event. www.marcoislandseafoodfestival.com March 31: Cars as Art, Marco Island. If you love vintage cars, then Cars as Art is right up your roadway! The Cars will be on display in the  Marco Island Center for the Arts parking lot and grounds, Suggested donation of $5 to the Marco Island Center for the Arts. 10 am to 4 pm. marcoislandart.org/event/cars-as-art/
South Florida and the Keys (including Miami, Fort Lauderdale, West Palm Beach, Key Largo, Key West and the Treasure Coast)
March 14 -18: Art Boca Raton, Boca Raton. Contemporary work, modern masters, and emerging art, sculpture, photography, works on paper will be on display. Proceeds on March 14 will benefit Boca Raton Museum of Art and School. 11 am to 6 pm daily at the International Pavilion of the Palm Beaches, Research Park at Florida Atlantic University, 3450 NW 8th Avenue, Boca Raton, FL 33431 www.artbocaraton.com
March 15:
Third Thursday Art Walk, Islamorada.
The Morada Way Third Thursday Art Walk presents local fine arts, music and culinary specialties. The galleries of Morada Way are between Mile Markers 81 and 82. Event hours are from 6 p.m. to 9 p.m. For details, visit
moradaway.org
March 15 – April 8:
Miami-Dade County Fair and Exposition, Miami.
This county fair  50,000 exhibits, concerts, a circus, strolling entertainment, food, games, shopping and a 100-ride midway. General admission tickets begin at $12. The Fair Expo Center. 10901 SW 24 St, Miami, 33165 
www.thefair.me
March 16 -17:
Delray Beach St. Patrick's Day Festival, Delray Beach
. The Delray Beach St. Patrick's Day Festival and Parade has celebrates all things Irish. The festivities include a two-day Celtic Siamsa Party featuring Irish dancing, traditional pipe and drum bands, a parade and a fun run. Food and beer will be available for purchase. Festivities begin at 5 pm on Friday and continue on through Saturday evening. Admission to both the Parade and the Festival is free. stpatrickparade.com
March 16 – 17:
Historic House Tours, Key West
. Presented by the Old Island Restoration Foundation, this house and garden tour offers a rare opportunity to see inside some of Key West's charming tropical residences. Each tour showcases five homes chosen for their contribution to the
Key West community
as significant historic buildings, creative renovations or examples of the Keys lifestyle. Tour participants will discover unique interiors filled with art collections and antiques as well as lush gardens and imaginatively designed outdoor living areas. Admission $30 per person. Tours available 10 am to 4 pm. 305-294-9501. 
oirf.org
March 17-18:
Coral Springs Festival of the Arts, Coral Springs.
This festival celebrates some of America's finest artisans and contemporary crafters. There will also be exciting performing arts events including fine dance, theatrical, and literary presentations. Free. 10 a.m.-5 p.m. 2874 N University Dr. in Coral Springs.
www.csfoa.com
|
www.artfestival.com/festivals/coral-springs-festival-arts-crafts
March 22 – 25:
Palm Beach International Boat Show, West Palm Beach
. One of the top five boat shows in the country – featuring more than $1.2 billion  worth of boats, yachts, exotic cars and live music. Tickets are $24 for adults, $14 for children ages 6 to 15 and free for children under 6. 
www.showmanagement.com/palm-beach-international-boat-show-2018/event/
March 23 -25:
Ultra Music Festival, Miami.
Multi-day electronic music festival. Only 3-day tickets are still available at $375.00 each. At Bayfront Park in downtown Miami.
ultramusicfestival.com
March 24:
TurtleFest, Juno Beach.
Guests of all ages can enjoy up-close encounters with threatened and endangered sea turtles during the Annual TurtleFest from 10 am to 6 pm at Loggerhead Marinelife Center and Loggerhead Park. Local bands will take the stage while educational activities, art, shopping and other activities are available for children. Admission is free. Loggerhead Park: 14200 US Highway One, Juno Beach, 33408. 
www.marinelife.org/turtlefest
Northeast Florida (including Jacksonville, St. Augustine, Flagler County and Amelia Island)
March 9 – 31: Limelight Theatre presents Corpse!, St. Augustine. Set in London in 1936, this whodunit where things do not go as they should and people are not what they seem. Limelight Theater, 11 Old Mission Avenue, St. Augustine. For more information, call 904-825-1164 or www.limelight-theatre.org March 10: Gate River Run, Jacksonville. Extraordinary 15k run through Downtown Jacksonville and over its bridges. Attracts nearly 20,000 runners and walkers. Live music plays throughout the course to pump up the participants. There is also a post-party hosted by Publix. www.1stplacesports.com/grr_index.html March 16 – 18: Lions Seafood Festival, St. Augustine. Come celebrate some of St. Augustine's favorites with fresh seafood, Arts and Crafts and pirates! Music, rides, magic shows and more! At Francis Field, behind Visitor Information Center. Friday 3 pm – 9 pm; Saturday 10 am – 9 pm; Sunday 11 am. www.lionsfestival.com March 23 -25: Duval Spring Fest, Jacksonville. All-indie music festival includes a kick-off party on Bay street Friday night (March 23), a Community Benefit Luncheon for victims of the aforementioned illnesses Saturday, March 24, 12-3pm followed by an artist showcase for local bands and musicians that night, and on Sunday, March 25, they wrap up the weekend with Feed Those in Need 3-6pm at Hemming Park, and finally "Rep Yo Brand!" from 6-9pm at Top Golf, featuring Jacksonville's top musical talent, models, fashion designers, and small businesses on display. Free up to $300 VIP tickets available on Eventbrite.com
March 24:
Phoenix Rising Festival, Jacksonville.
Announcing the planning of over 100,000 sq ft facility slated to house community event space, cafe, restaurant, gallery, live/work artist studios, workshops and classes for all ages in varying art forms. Festivities begin with Bobby K Fashion Show and Dance Party, then continues with a family-friendly block party hosting art and food vendors as well as live demos from local artists. 10 am to 10 pm. 2320 North Liberty Street, Jacksonville, 32206. Tickets $15 each available at 
Eventbrite.com
March 31:
Uptown Saturday Night, St. Augustine.
Uptown Saturday Night features live music, exhibits, book signings and more at the galleries, antique stores and shops on the Old City's San Marco Avenue between Ripley's Museum and the Mission Nombre de Dios, 27 Ocean Avenue, St. Augustine, 32084. The free event is from 5 pm to 9 pm each last Saturday of the month. The Mission Nombre de Dios provides free parking. 
augustine.com/event/uptown-saturday-night
North-Central Florida (including Ocala, Gainesville and Tallahassee)
March 16-18: NHRA Gatornationals, Gainesville. Come out and support drage racing at the Gatornationals has a long and storied history as the East Coast opener for the NHRA Full Throttle Drag Racing Series. 11211 N County Road 225, Gainesville. www.nhra.com March 16-29: Suwannee Spring Reunion, Live Oak. Springfest is held each spring at Spirit of the Suwannee Music Park on the famous Suwannee River. Enjoy Americana and grassroots music on the river. Over 25 bands scheduled such as Amy Helm, Sloppy Joe and Front Country. Kid's activities, music workshops and daily yoga. Single Day Tickets will be available the Gate only, beginning at $30. Spirit of the Suwannee Music Park, 9379 County Road 132 Live Oak, 32060. suwanneespringreunion.com March 24 – 25: Spring Garden Festival, Gainesville. Hosted at Kanapaha Botanical Gardens. The Spring Garden Festival features about 175 booths offering plants, landscape displays, garden accessories, arts and crafts, educational exhibits and, of course, foods. Also featured are a children's activities area, live entertainment and live auctions. 9 am to 5 pm. Admission is $8 for Adults and $5 for children three to thirteen. Cash only. kanapaha.org/events/spring-garden-festival
CHECK OUT WHAT'S NEW ON BETSI'S WORLD
Subscribe to our mailing list, and you'll be the first to hear about our newest posts, happenings, and recommendations only for our subscribers! We're also sending you a printable packing list for your next Florida getaway.
Join the newsletter
Subscribe to get our latest content by email.
More Florida Travel Ideas You May Like