Slowly snaking our way over roads that twisted and turned like the curves of a woman lying on her side we arrived at our destination – Shaker Village of Pleasant Hill in Harrodsburg, Kentucky.

The History of the Shakers
First founded in England in 1770, by Ann Lee, this religious sect was born from Lee's discontent with the Anglican Church. Married at 26, she gave birth to four children, all of whom died in infancy. Following the death of her children, Ann Lee had a vision from God. It was this vision that caused Lee to influence her husband and her seven Shaker followers to sever their ties to England and come with her to America. The vision that Lee received was in a nutshell that men and women must be celibate to serve God.
The Shakers were communal. They took vows to live together not as husbands and wives but as brothers and sisters. Adopting orphans and raising them in their communities was how the Shakers grew. Each child was given a choice to continue to live in the community or to leave by age 21.
The formal name of the Shakers was The United Society of Believers in the Second Appearing of Christ. Ann Lee, who was known by her followers as Mother Ann, died at the age of 48. Even with the death of their founder, the Shaker movement continued to grow.
Shaker Village of Pleasant Hill: The Beginning
In 1805 a group of Shakers migrated to central Kentucky and established the community of Pleasant Hill. They sought simplicity and perfection. The Shakers of Pleasant Hill thrived, until the 1860s when the Industrial Revolution and changing social views began encroaching on the community, and ultimately helping to crumble the community.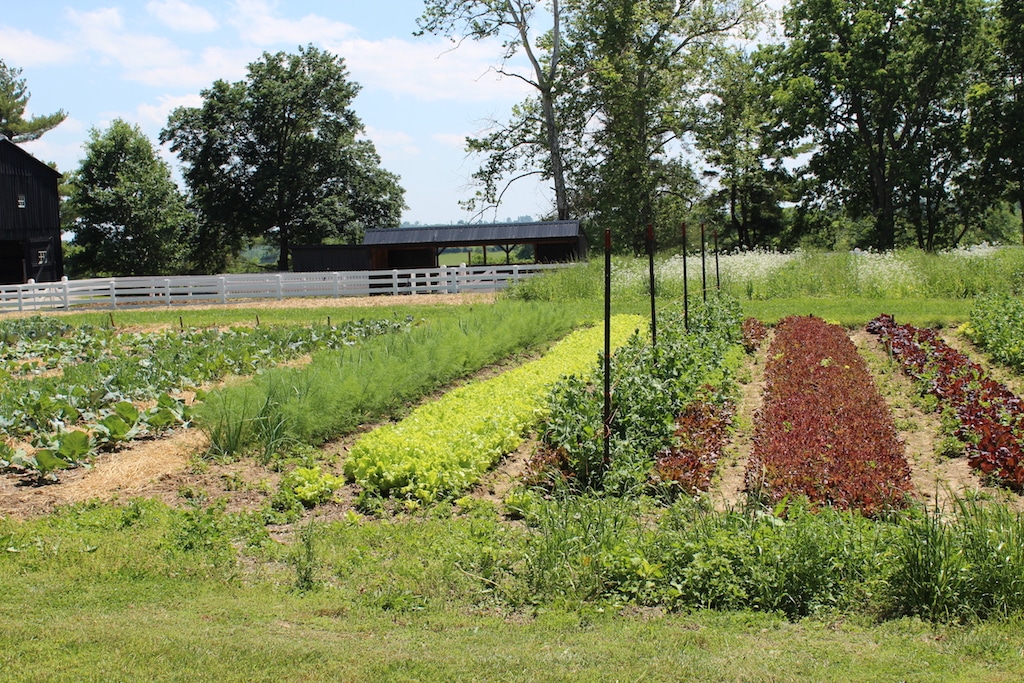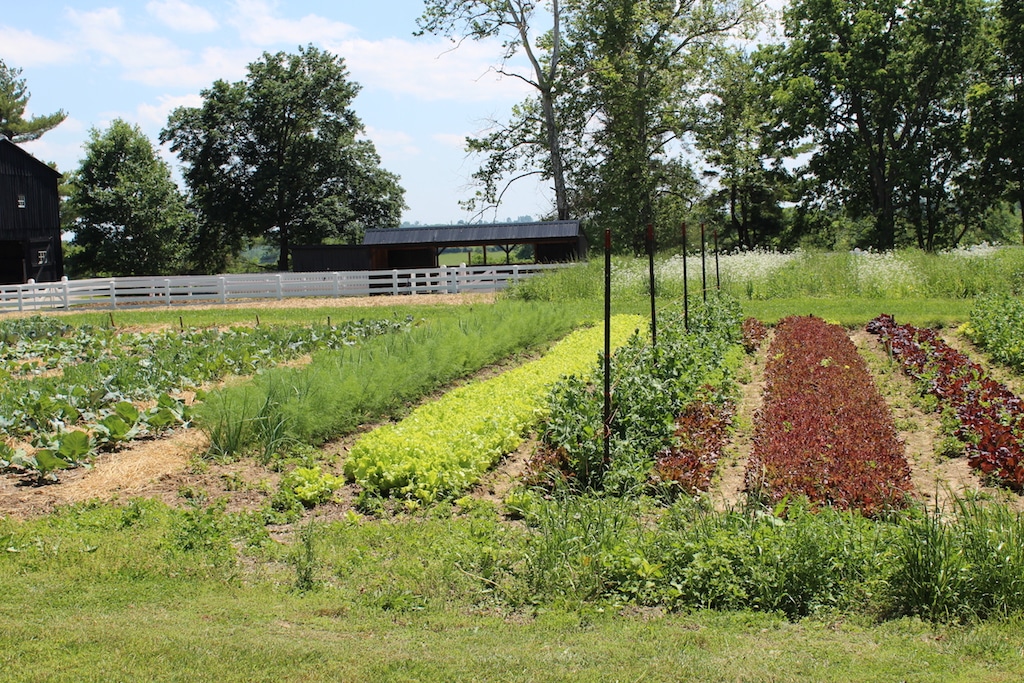 "Simplicity is the Ultimate Sophistication"— Leonardo da Vinci
Shaker Village of Pleasant Hill Today
The Shakers of Pleasant Hill had a bond with the land they cultivated and the community they lived in. They lived simply and minimally. They were artists with wood, letting the wood speak to them as they shaped it into useful tools and simple furniture designs. Leonardo da Vinci states this succinctly: "Simplicity is the ultimate sophistication." For the Shakers of Pleasant Hill, this was certainly true. When you visit Shaker Village, you will experience Shaker life through the exhibits that are located in the 34 original Shaker buildings. Seeking to bridge the past to the future, Shaker Village of Pleasant Hill is committed to foster community through balanced preservation and conservation of the site, to foster engaged learning and exploration of the Shaker culture and daily living and to create an environment of warm hospitality. As you walk the grounds of the community, their influence and legacy are evident. Walking away from Shaker Village at Pleasant Hill you are forever changed, as you begin to see the simple in your everyday life.
Gallery of Photos Pleasant Hill Shaker Village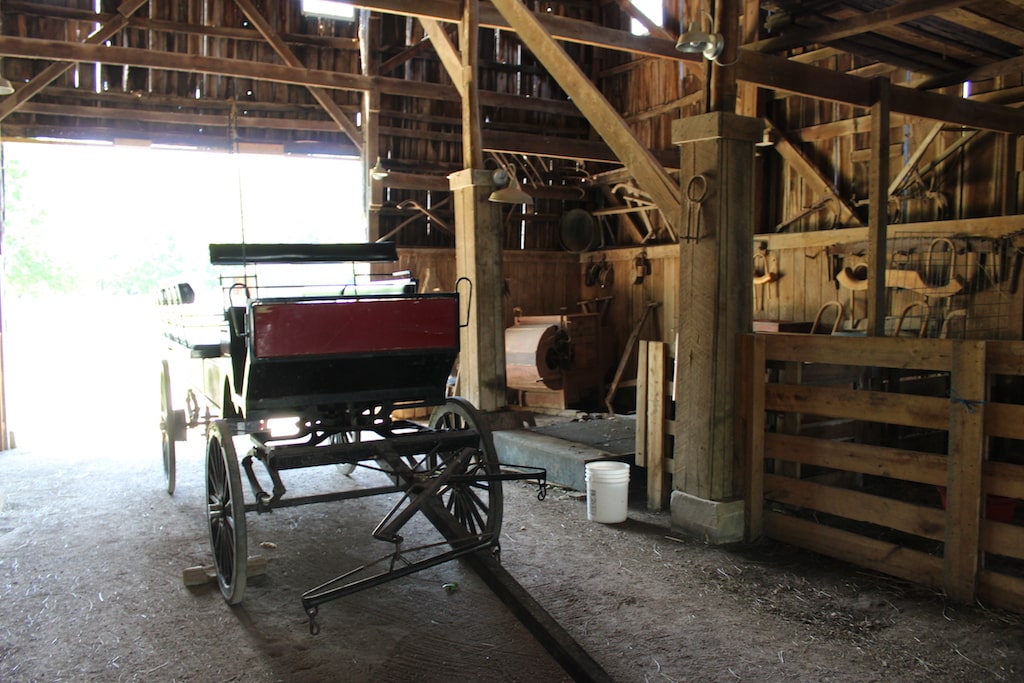 All repairs were done on site; the Shaker community was a closed community.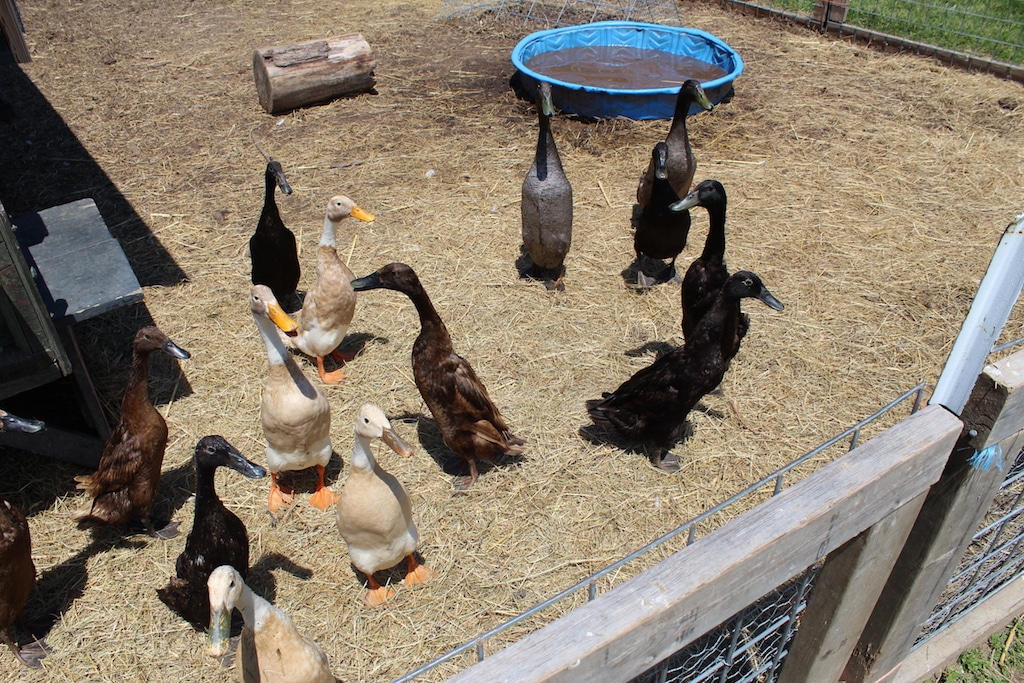 All food was grown or came from the livestock they raised.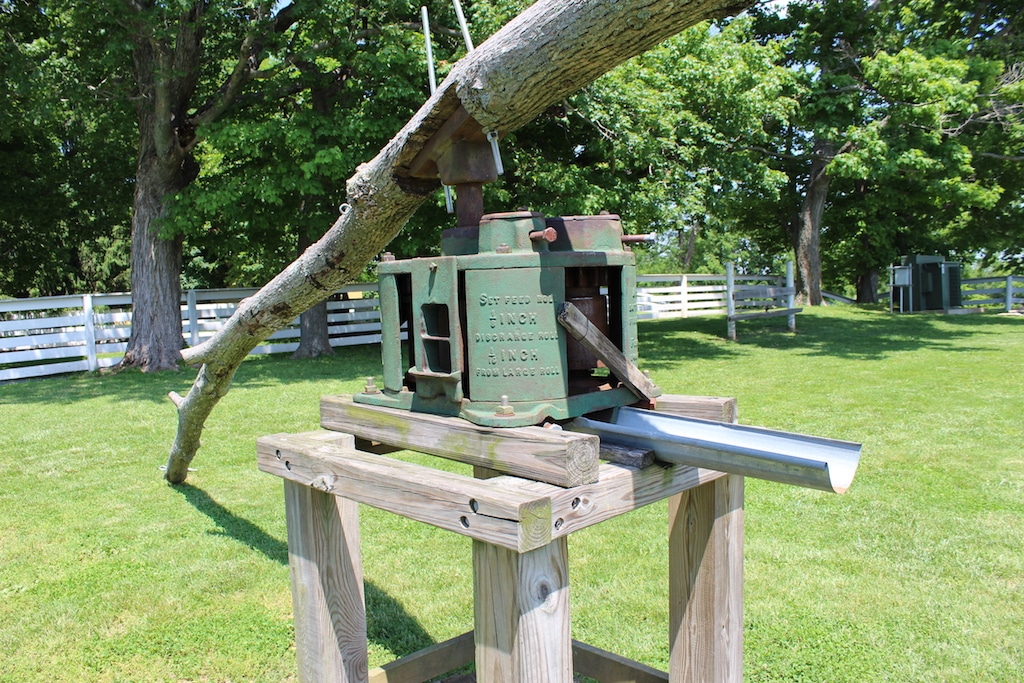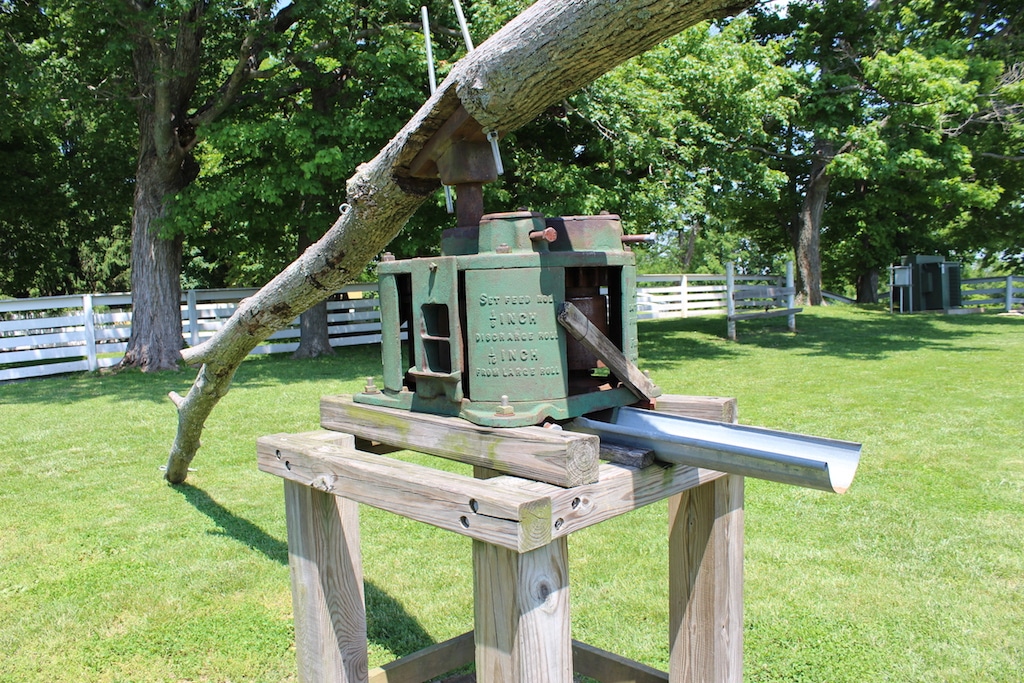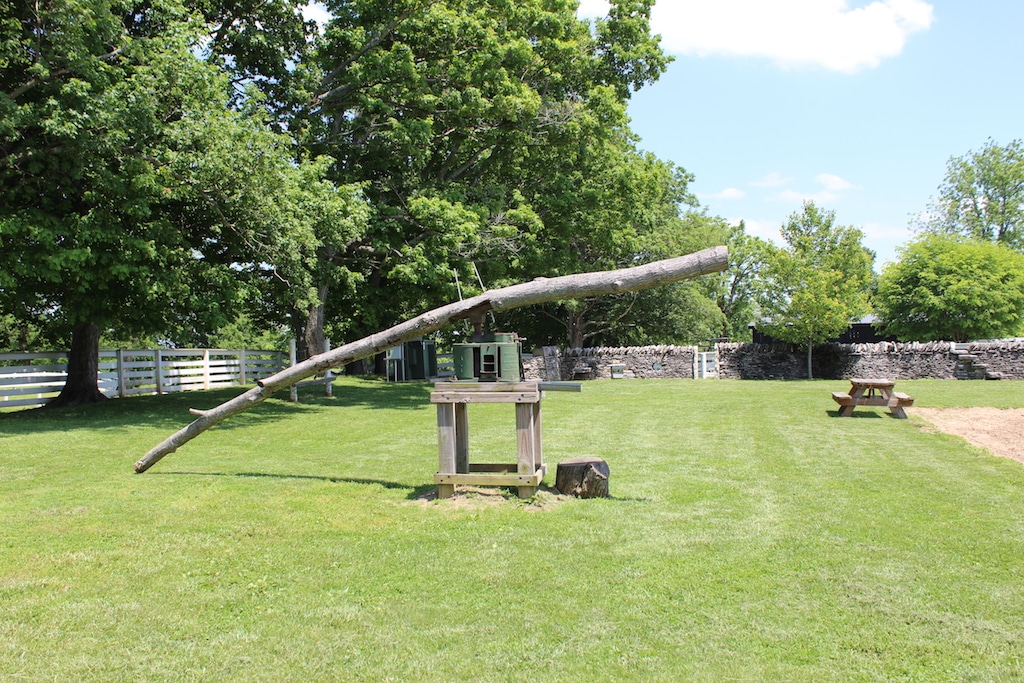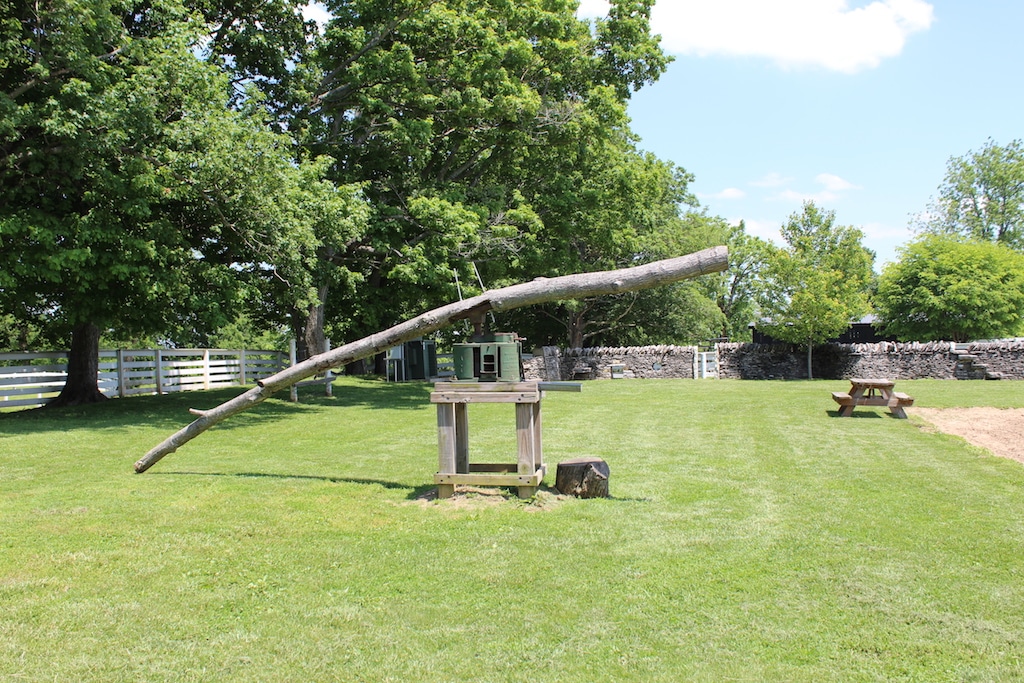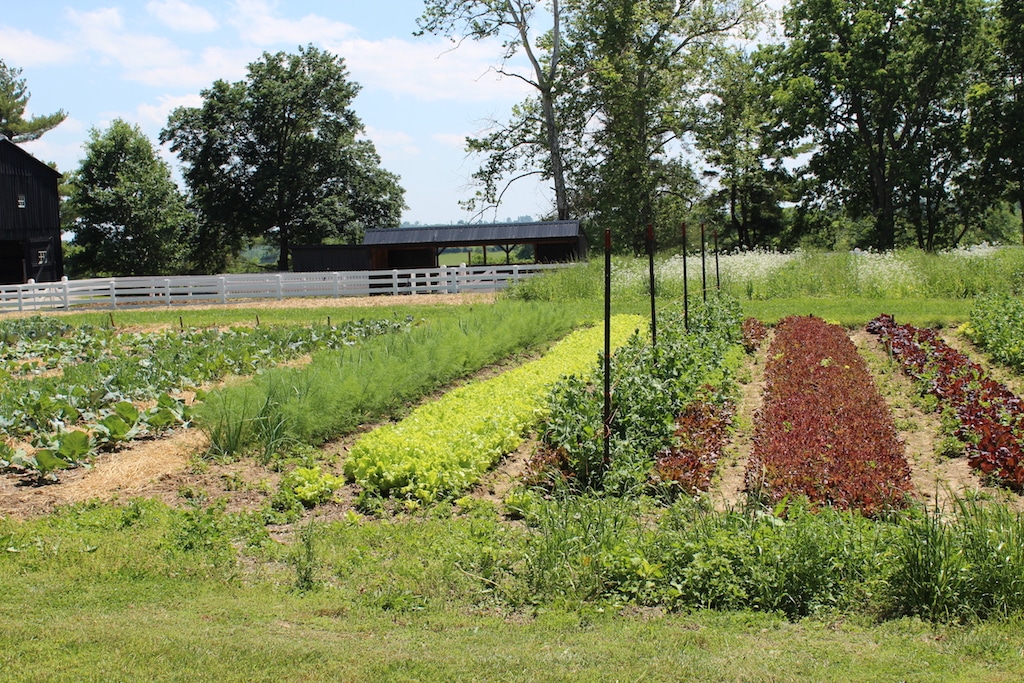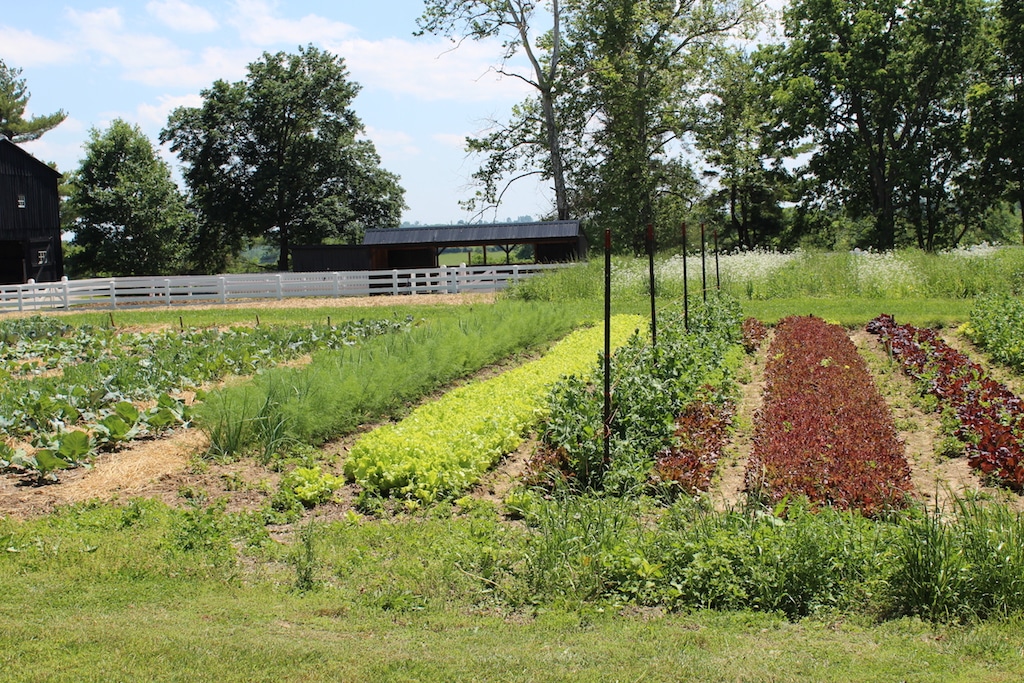 The Shakers lived and worked in community. They supported themselves by planting and raising livestock.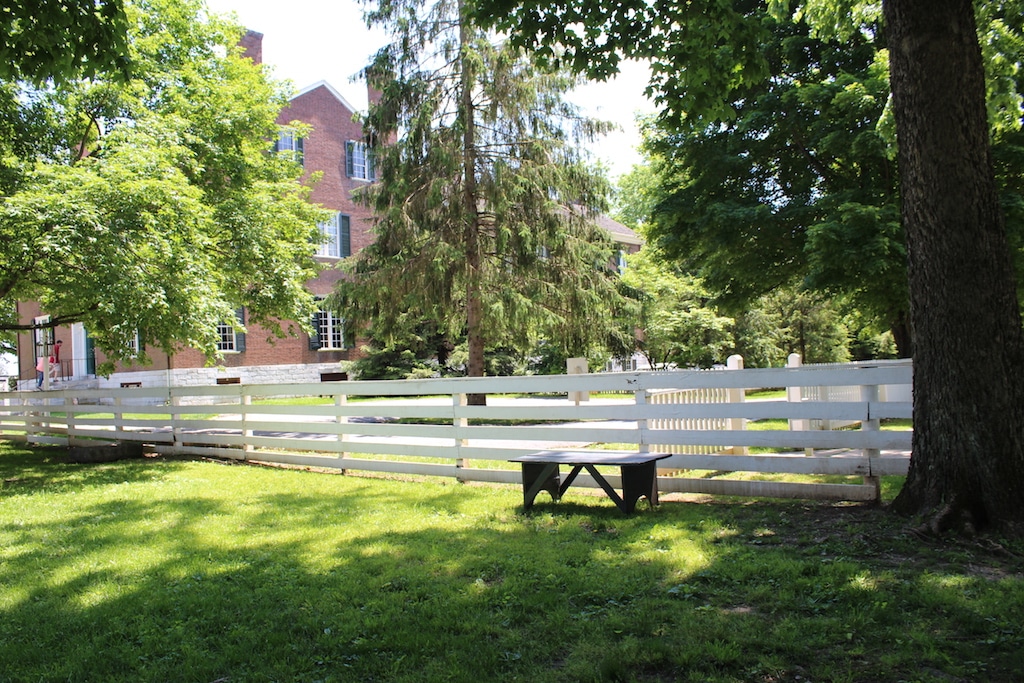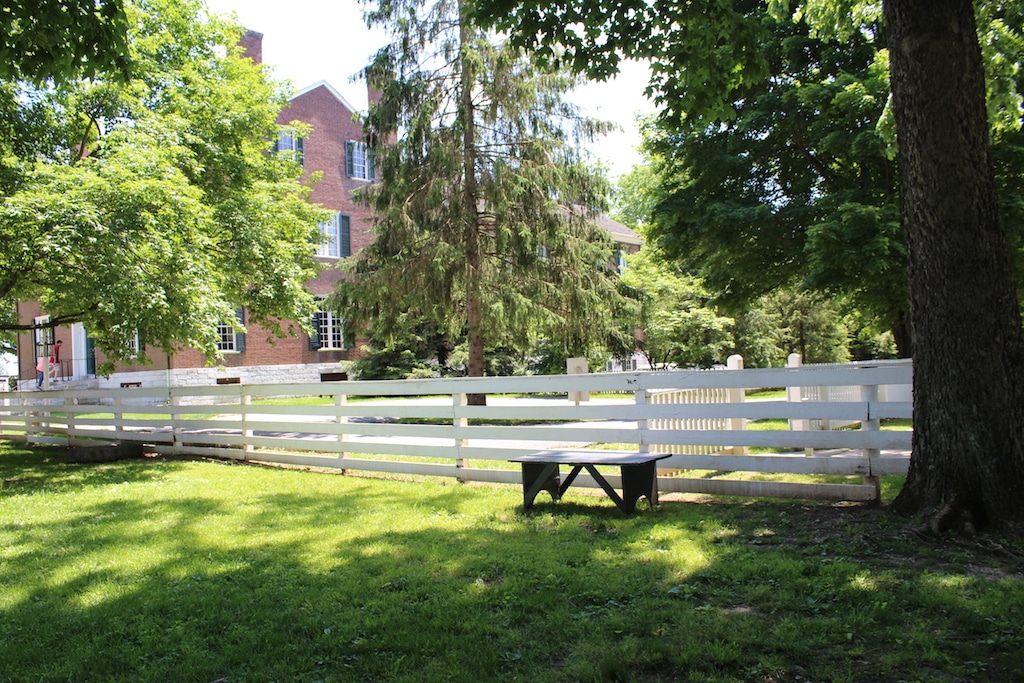 Peace and tranquility surround you as you ponder your surroundings.
 This post may contain affiliate links which won't change your price but will share some commission. As an Amazon Associate I earn from qualifying purchases.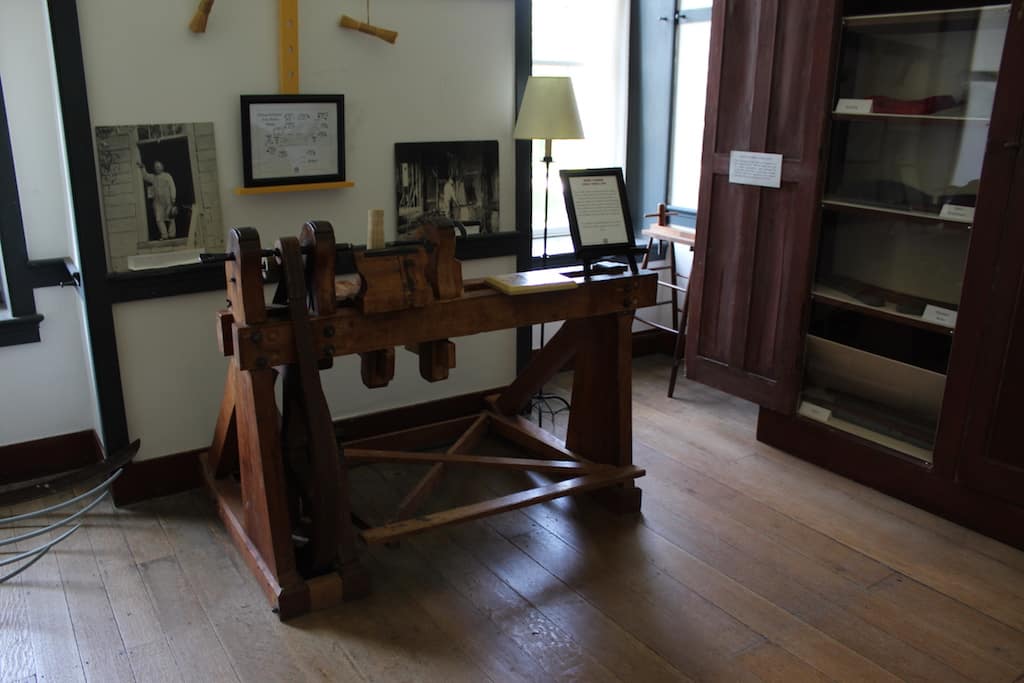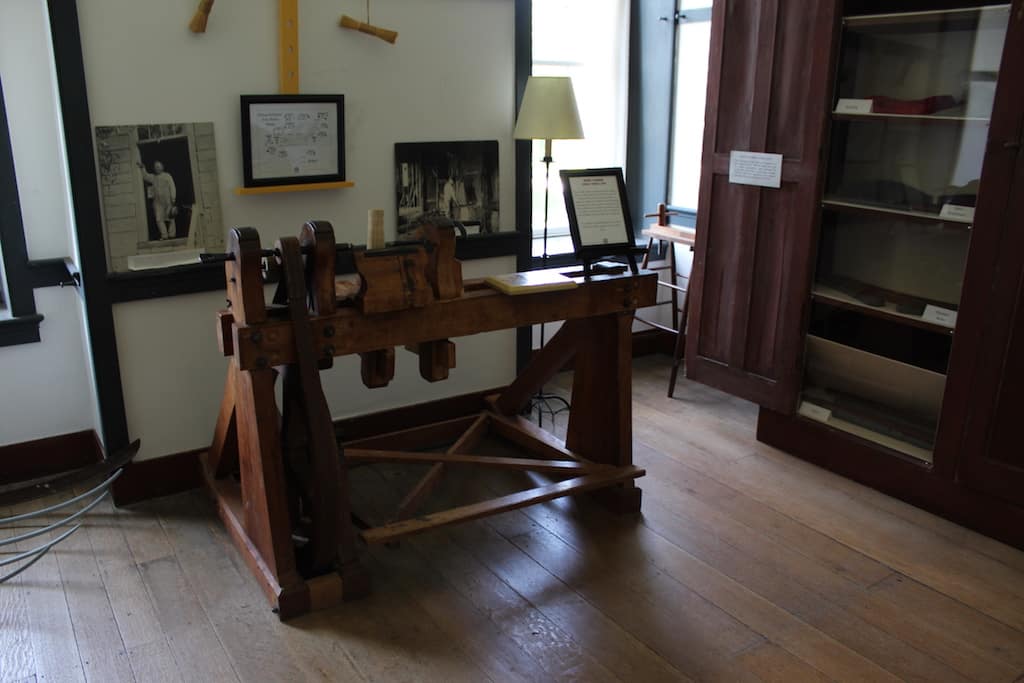 Simple and clean lines define Shaker style furniture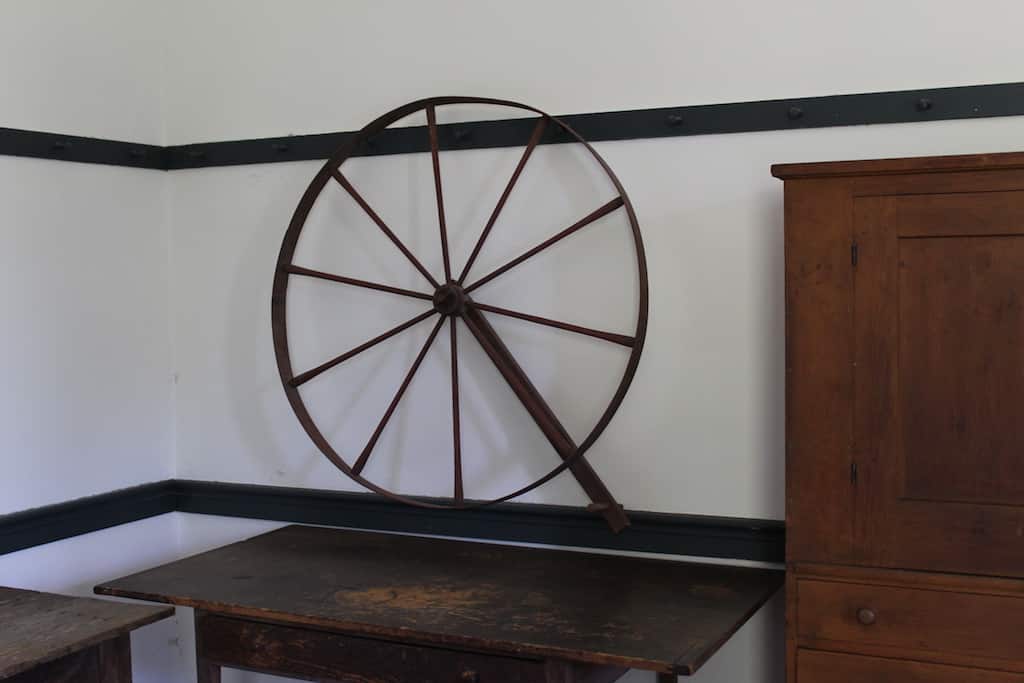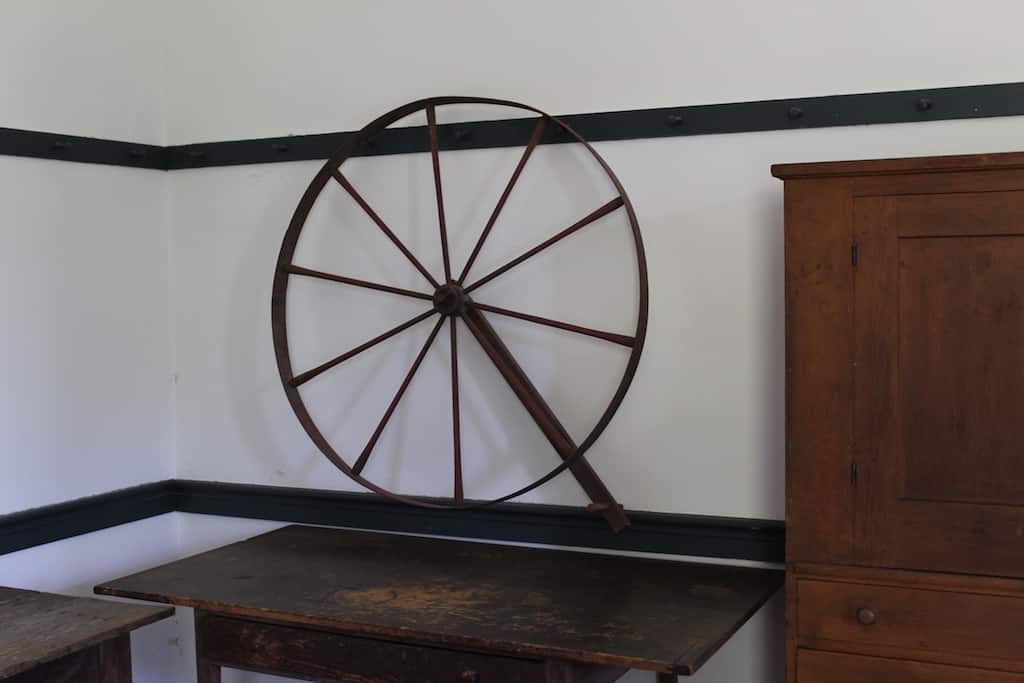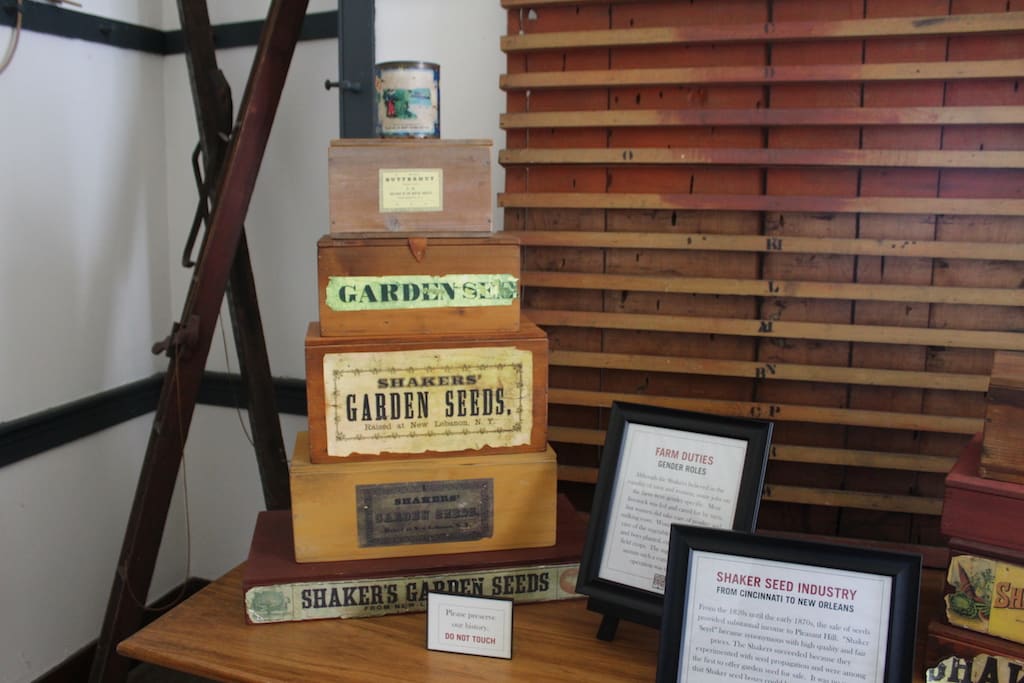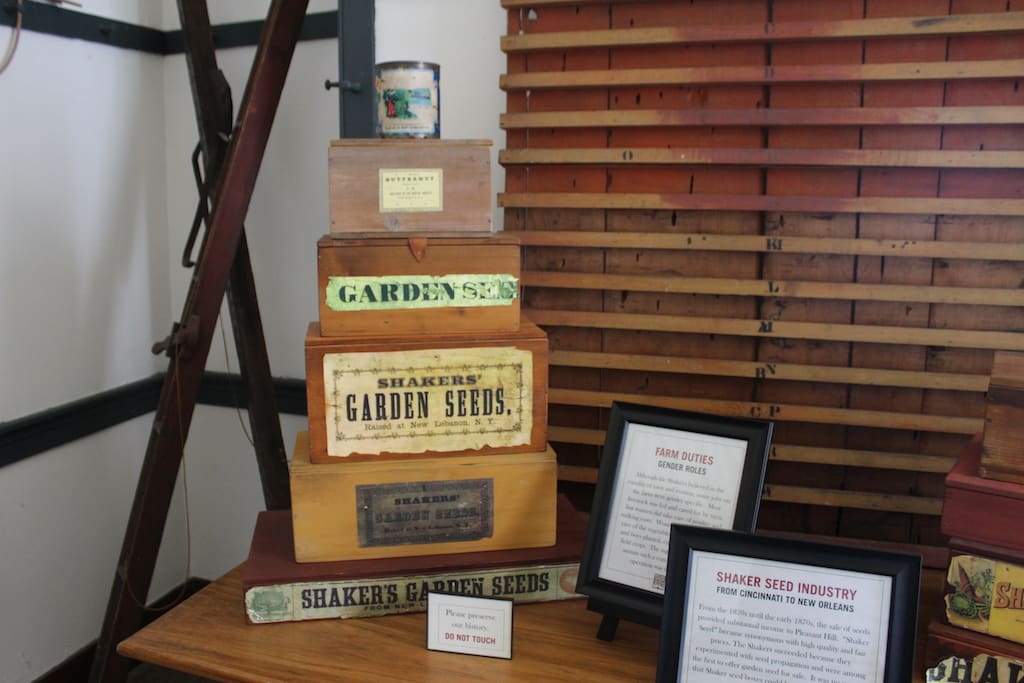 The Shakers were the first to enclose seeds in paper envelopes
Planning Your Visit to Shaker Village at Pleasant Hill
Shaker Village offers a very active schedule of events. Before your visit, check their programming schedule. You might learn a new skill, or how to sow seeds and harvest crops at the Farm. The Preserve has 3,000 acres of land for you to explore, hike the trails, or discover streams and forest.
CHECK OUT WHAT'S NEW ON BETSI'S WORLD
Location:
3501 Lexington Road
Harrodsburg, Kentucky 40330
You May Also Enjoy These Getaways