Packing for vacation can be an annoying task, however learning how to easily pack a carry-on, can make this experience more bearable. Avoid the added stress of worrying about extra luggage is a no-brainer. From lost luggage to extra baggage fees, traveling with more luggage than you need is a great way to ruin your vacation.
The next time you take a plane, consider traveling with just a carry-on. Check out these tips on how to pack a carry on so that traveling is manageable, easy and no stress.
Carry On Packing Tips
Pick the Best Bag
Picking the perfect carry-on is the most essential step in the process. Start by checking your airline's size and weight requirements for carry-on bags. Then, choose a bag that fits within those specifications. I would recommend choosing a carry-on that features 4-360 degree spin wheels so that you can easily maneuver around obstacles and other travelers.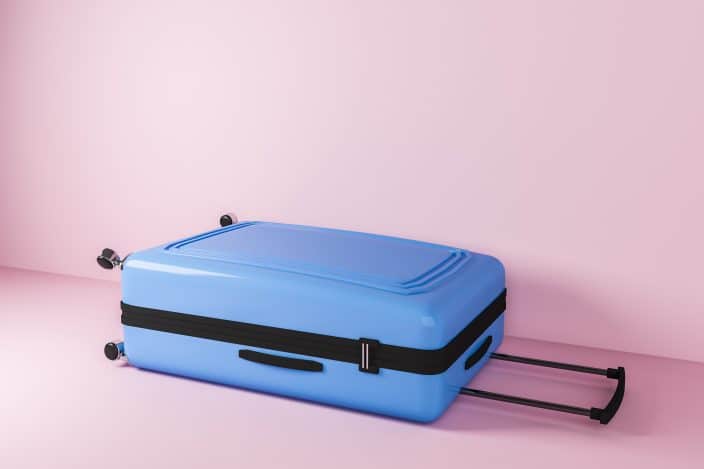 Other considerations to think about when choosing the right carry-on are the amount of storage space inside the bag and whether it will be comfortable to carry through a busy airport when it's filled with your travel necessities. Some carry-on bags even come with USB charging ports, which can come in handy when waiting at the airport with no available outlets.
What To Pack In A Carry-On
Plan Your Wardrobe
Packing your trip's clothing in only a carry-on will require some pre-planning. Lay out each item you plan to bring and take a good hard look at the pieces. Remember to pack clothing that is appropriate for the location you are traveling to. It can be tempting to over-pack for multiple occasions, however when using a carry-on strategy is imperative. Consider the basics when it comes to clothing, items you are sure to use everyday.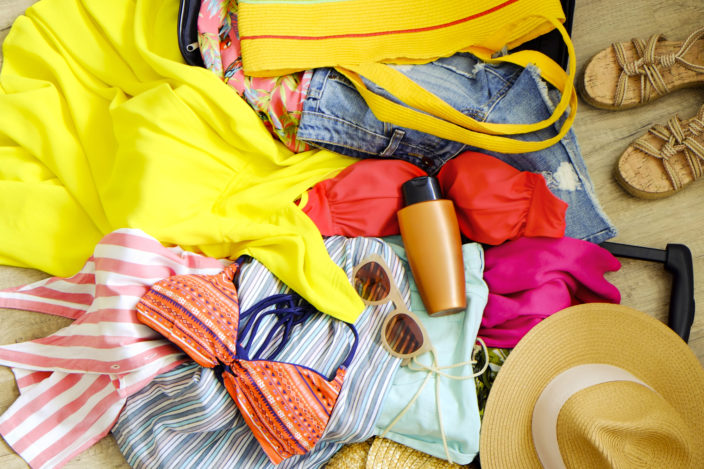 Also, choose items that you can wear on more than one occasion. For example, nice pants that can be worn during the day on your trips and can transition into a nice dinner. If you need some more tips on how to make packing easier I have some tips for how to pack efficiently and effectively on the blog!
Think About Toiletries
TSA requirements limit the amount of liquids, gels, and aerosols you can bring on a plane, so you'll need to make sure each of your toiletries fit within those guidelines. All items will need to be less than 3.4 ounces and everything should fit within a one-quart clear bag.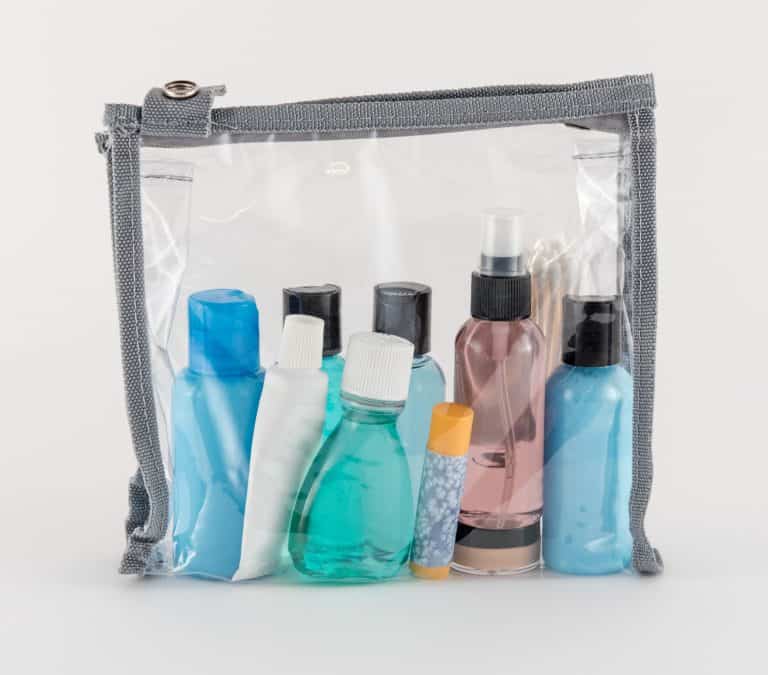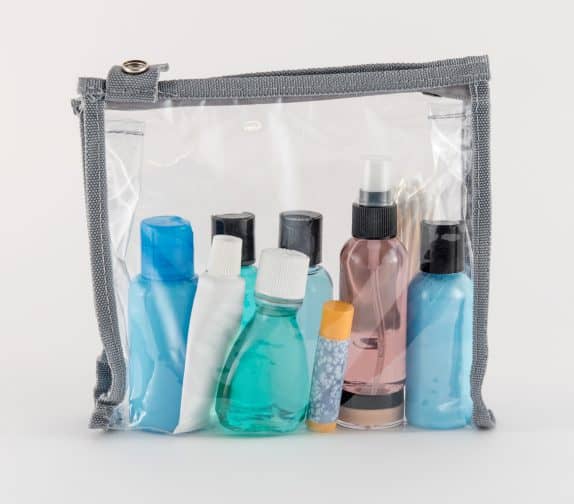 Drug stores and groceries stores typically have a section where you can find travel size products easily. Or, you can decant your products from home into travel sized bottles. If you have a special shampoo, face wash or body wash you need to use, its worth investing in good quality travel size bottles. If you're worried about this aspect, consider bringing solid forms of toiletries, like bar soap, or making use of items provided by your hotel once you arrive.
How To Pack A Carry-On
Arrange Strategically
When you're packing, arrange the items inside strategically to ensure your carry-on doesn't go beyond the designated dimensions set out by your airline. You may want to roll your clothing, instead of folding it. Rolling often saves space in a luggage. Alternatively, you can use compression bags or Ziplock for you clothing. Just suck the air out of them to make the smallest package possible!
 This post may contain affiliate links which won't change your price but will share some commission. As an Amazon Associate I earn from qualifying purchases.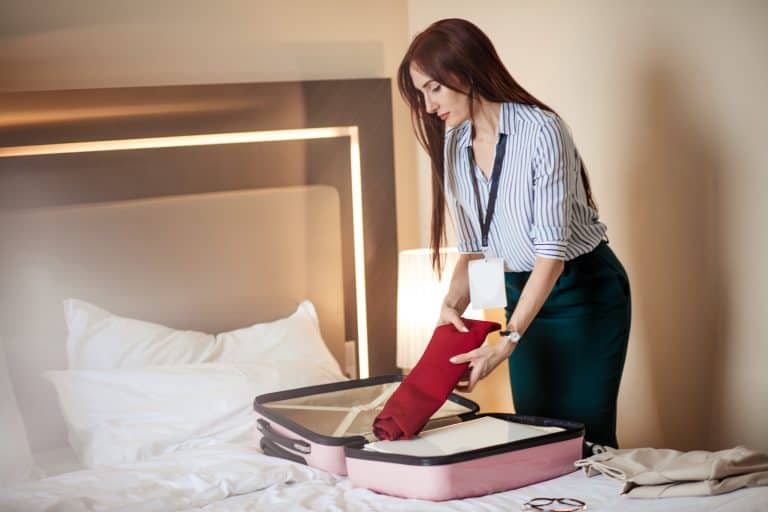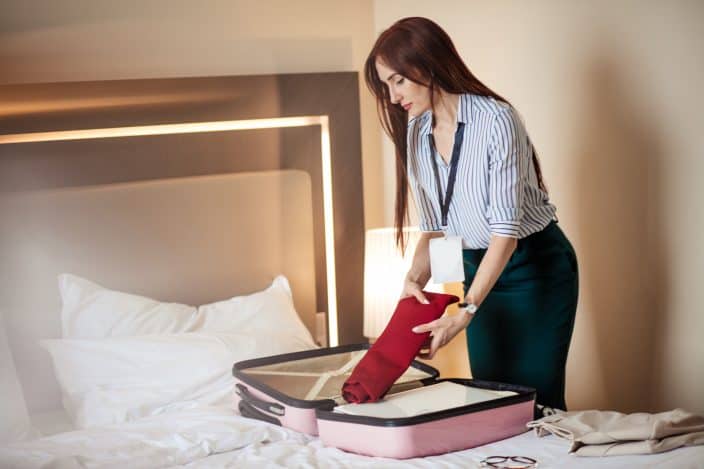 It's also important to think about security and ease when packing your bag. Keep items that will need to be removed from your bag, like electronics and toiletries, close to the top. That will make it easier to travel through the security checkpoint and onto your gate.
Don't Forget the Personal Item
In addition to your carry-on bag, most airlines also allow you to bring one personal item, like a large purse or small tote. When considering which bag to use as your personal item, make sure it's easy to carry and will fit comfortably under your seat while you're flying.
Use this bag like a purse and store important travel documents and entertainment items inside. Bags with zippers or clasped compartments are best for safety and security. Choose a bag that has a strap on the back, that way it can easily slide onto the handle of your carry-on and sit on top. Then you wont lose it and you don't need to worry about your arms being full.
Special Covid Considerations
If you are going to be traveling, make sure to keep your mask, hand sanitizer and wet wipes close. You can keep these in your carry-on outer pockets or in your personal item. I would recommend keeping these in your personal item, as they are easier to reach.
---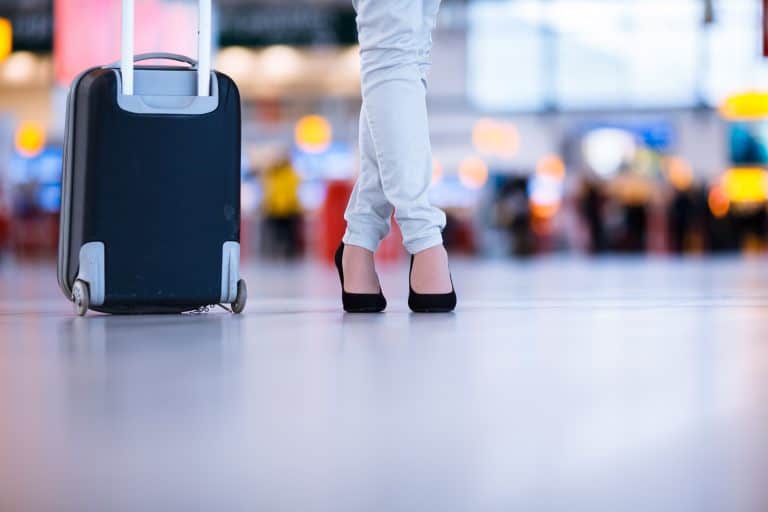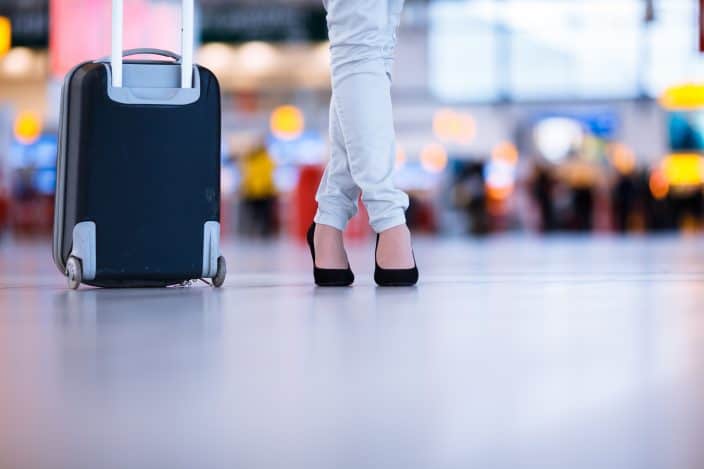 Traveling with a carry-on is often more convenient, safer and less expensive than checking baggage. Therefore, becoming a pro at carry-on packing is super helpful. For more information on travel items and restrictions, check out this handy TSA Travel Checklist!
CHECK OUT WHAT'S NEW ON BETSI'S WORLD
Try out these tips next time you travel and let us know in the comments below how it worked for you!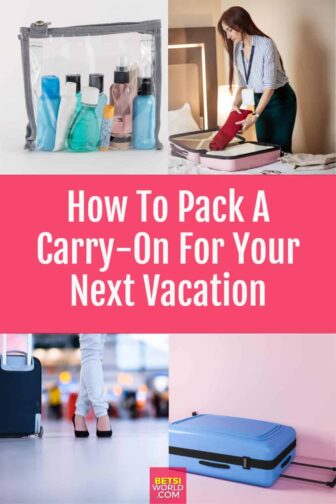 Other Travel Tips And Tricks You May Enjoy