Luxury Getaway at Baltimore's Ivy Hotel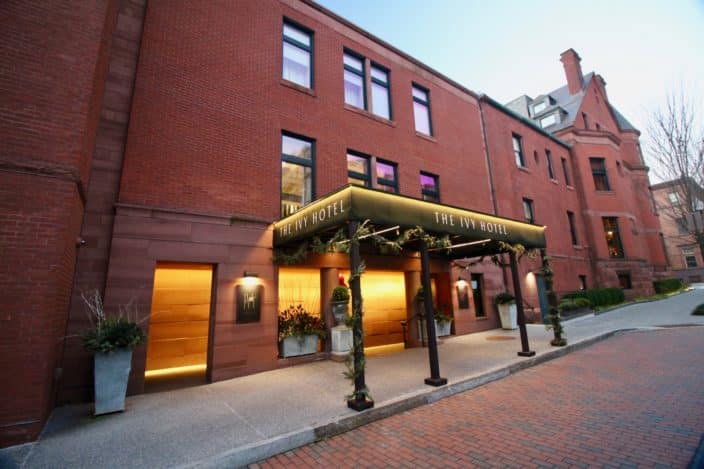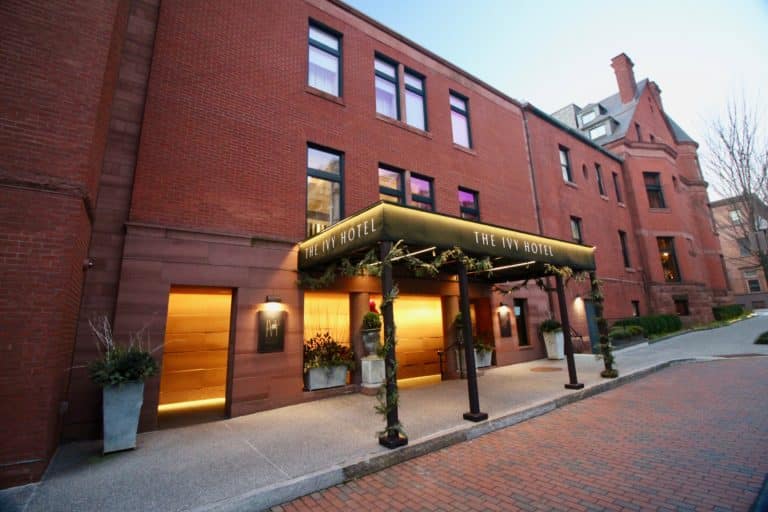 Imagine a weekend escape so perfect, you won't want to leave your 19th-century mansion refuge. Baltimore's Ivy Hotel starts your visit with a warm welcome by your valet followed by a complimentary glass of champagne. After checking in, between 2 p.m. and 3:30 p.m. you are encouraged to attend afternoon tea.
The tradition of afternoon tea goes back to a time when life was slower, and meals were meant to be savored. At the Ivy Hotel, they definitely want you to savor each delicious bite of their afternoon tea! Delicious sandwiches and scones are brought to your private table in the tea room. As you gaze about the opulent room, it's easy to see why the current owners spent five years bringing the mansion back to its former glory. If you choose not to imbibe in afternoon tea in the tea room, you are welcome to choose a seat anywhere in the living room, library or conservatory.
The East Coast of the U.S. is dotted with luxury hotels, but you'd be hard pressed to find a more luxurious stay than what the Ivy Hotel provides. The no-tipping policy makes for a more relaxing visit. You won't have to think about tipping the hotel staff even though they bend over backward to make sure everything is perfect.
Which to Choose at the Ivy Hotel: Room or a Suite?
Take your pick of nine guest rooms or one of nine suites. Each one is decorated uniquely to appeal to the guest's desires. Some rooms come with pleasant courtyard views, while others let you gaze out on the historic Mount Vernon neighborhood.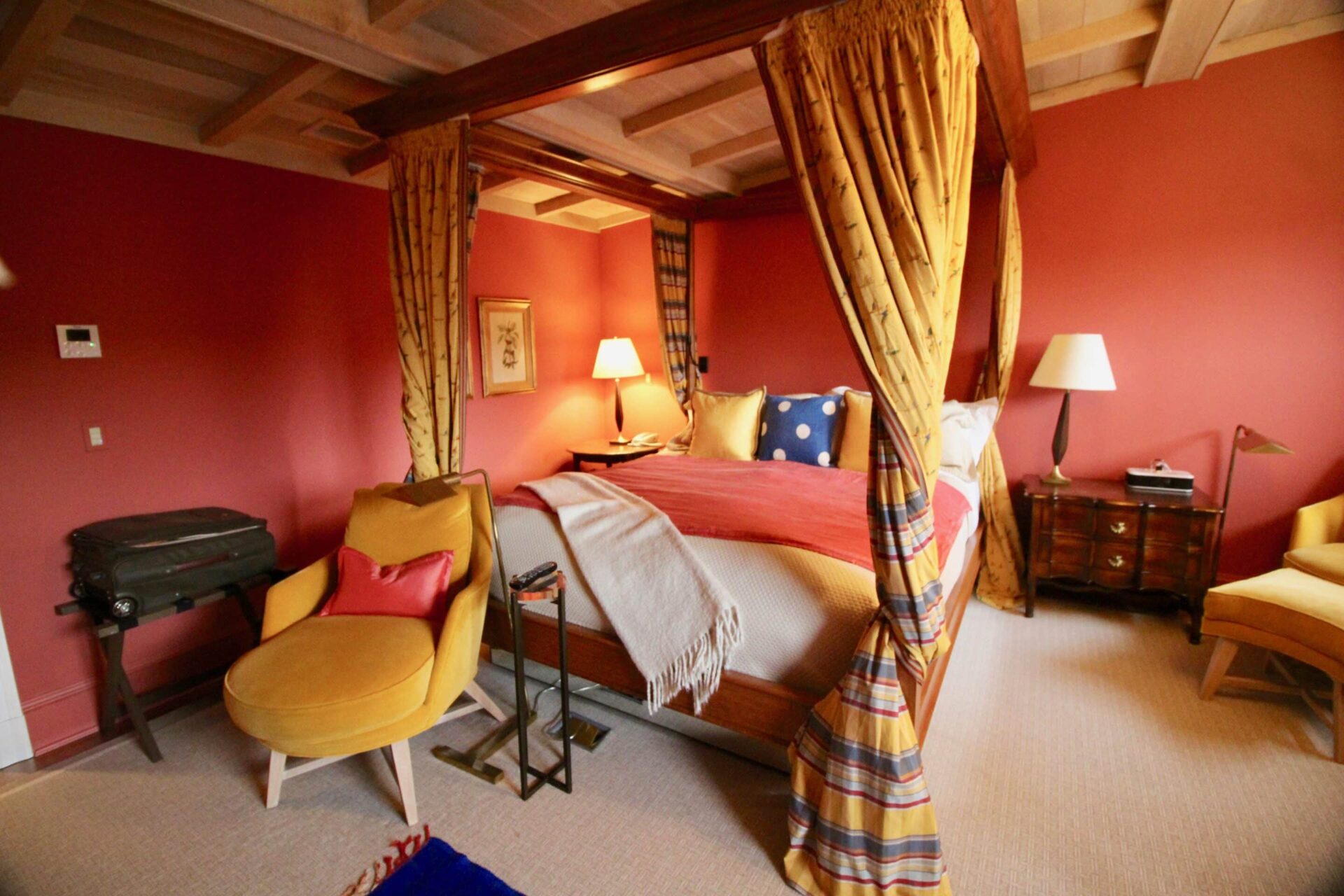 Your in-room amenities include 24 hour room service, town car service within three miles of the hotel, coffee/tea, barmoire (cabinet filled with tasty snacks, beer, wine, kombucha, and soda) two free on-demand movies, heated floors in some bathrooms, plush robes, fluffy slippers, i-pad docking radio/charging, Naturia Bisse bath amenities, cheese tray with bottle of fine wine (Melville pinot noir), and impeccable service.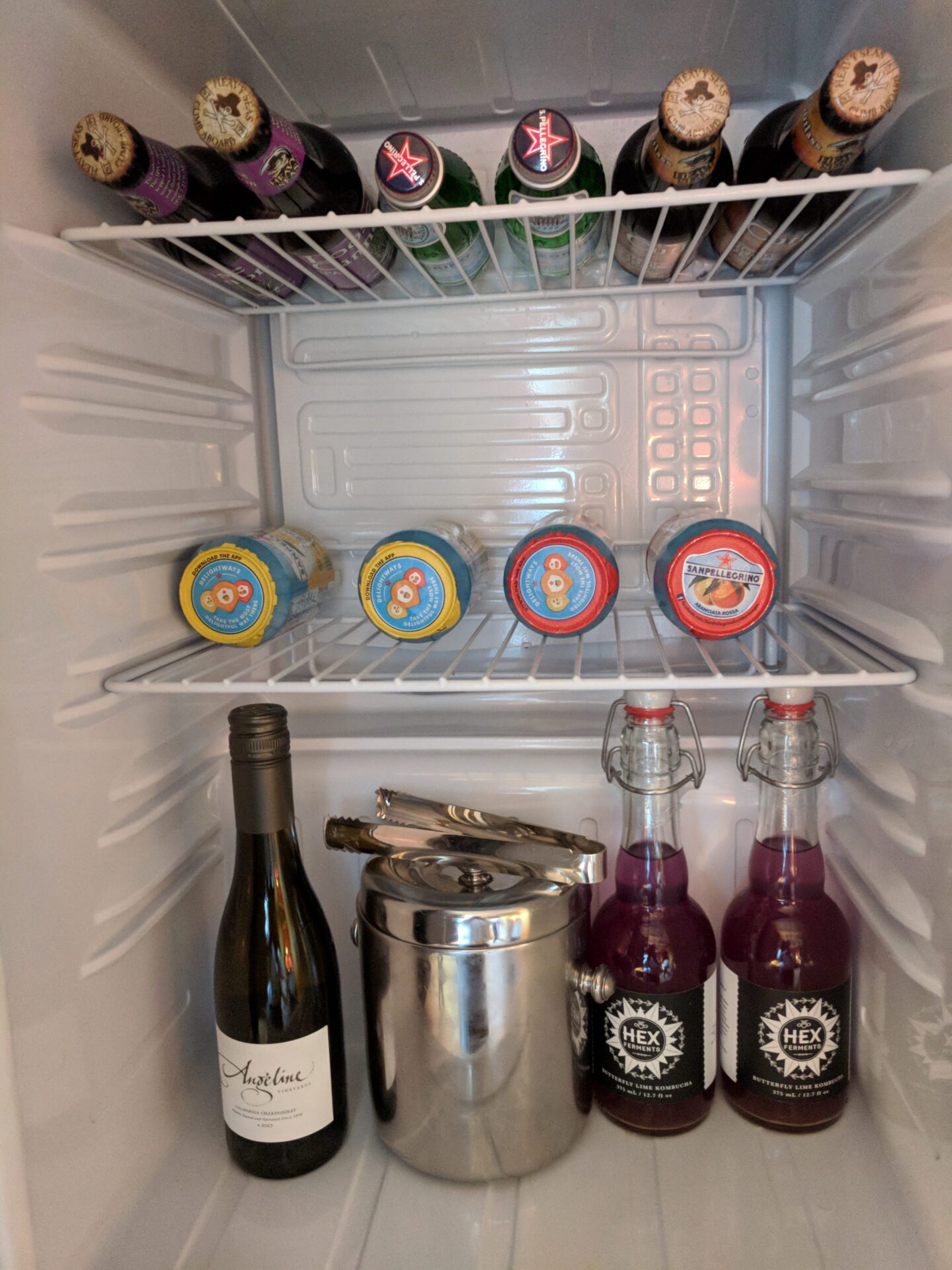 My wife and I had the pleasure of staying in room 15. Views of the Mount Vernon neighborhood seemed like a classic European city instead of American urban-scape. The bathroom had a large soaking tub, dual sinks, a shower with rain or handheld wand, and heated towel rack.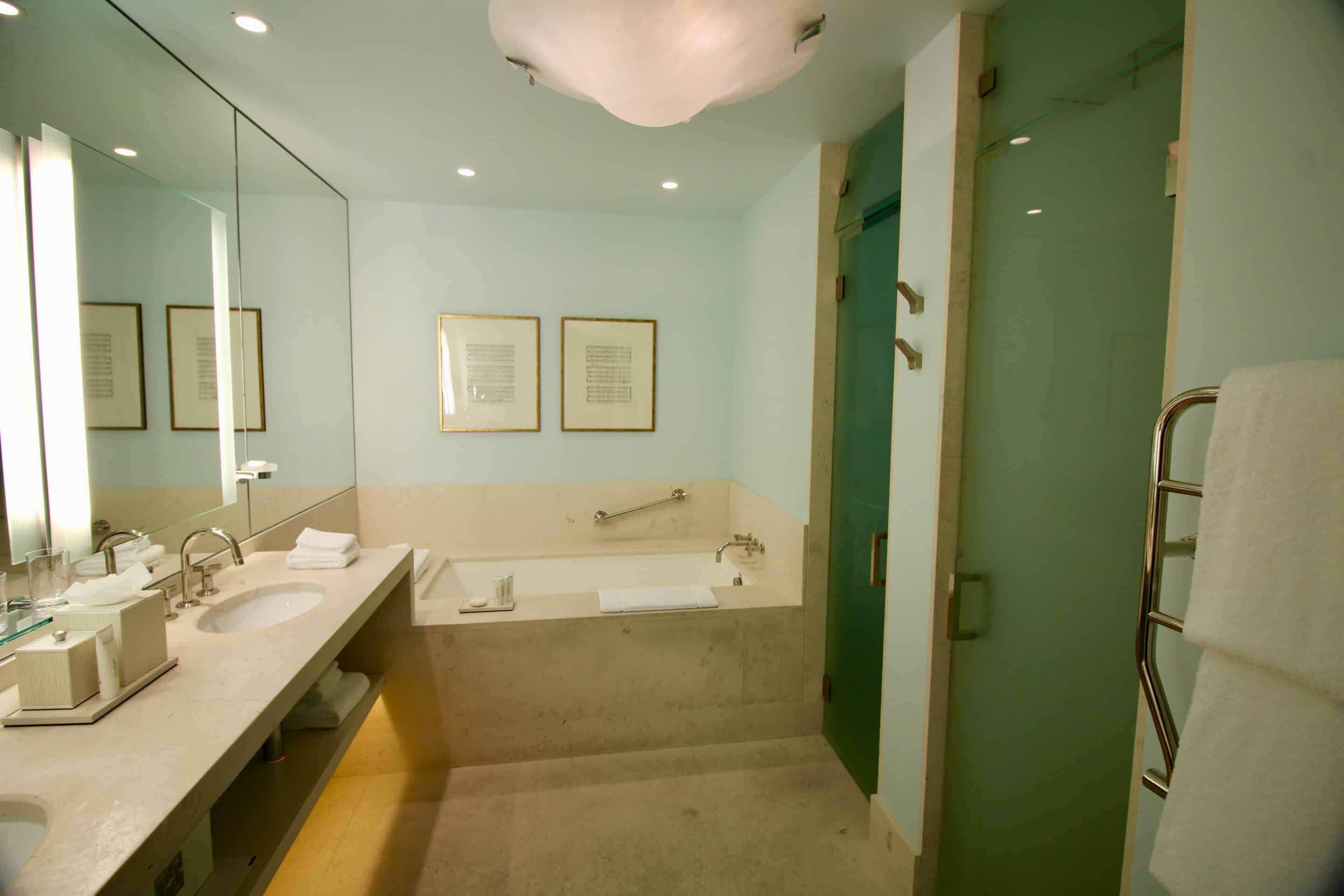 We liked the box of typical items travelers often forget – razors, toothpaste, toothbrushes, etc. The gas fireplace warms the room on chilly winter days making it easy just to hang out and watch movies while sipping hot tea. Drawing the curtains on the four poster bed shuts out the world reminding one of kings and queens sleeping in such opulence.
For the best room in the Ivy Hotel, choose suite 18, the only suite to encompass two floors. Spanning the second and third floors, this sumptuous space comes with a living area, powder room on the lower level, and bedroom with vaulted ceilings.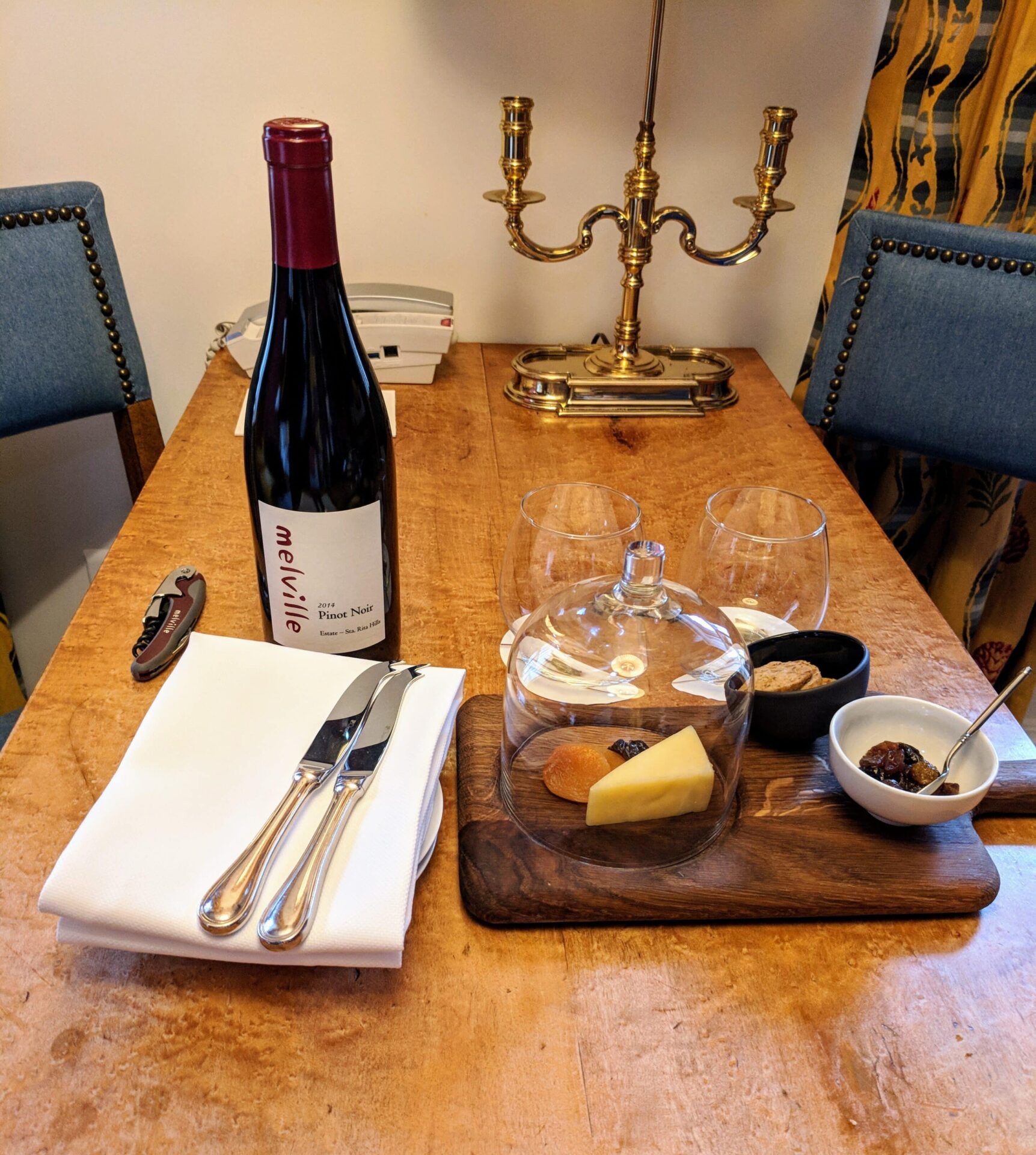 Indulge in the complimentary wine and cheese tray gazing out over the courtyard and beyond. Live plants give the suite a home-like feel providing a splash of green on the neutral paint theme. With a location next to the spa, you're just steps away from massage, or other treatment to complete your blissful stay.
The Library at the Ivy Hotel
The public areas of the Ivy Hotel offer reasons to leave your room. The music room has a pool table, card table, or games to lighten up the moment. The library is packed with books you might actually want to read. If you become so engrossed in the book before finishing it, the staff invites you to take it home and just return by mail when you're done. The tea room with its lavish red-colored marble fireplace must have seen decades of stimulating conversation, intimate family time, and warm glow over the decades of the Ivy's existence.
In spring and early summer, the courtyard is the place to enjoy the phenomenal breakfast included with your stay. Fresh flowers and green grass fragrances fill the air setting the scene for a Great Gatsby-like venue. Choose from over 20 tempting items like filet mignon and eggs, lemon chiffon pancakes, French toast with caramelized apples, eggs benedict with country ham and truffle hollandaise, and more.
For those who can't decide, just order several items that are offered in half-sized portions as there is no limit to how many dishes you're allowed to request! Repeat guests rave about the lemon chiffon pancakes for a good reason. These thick and fluffy pancakes come with a warm blueberry compote, maple syrup, and butter. One bite and you'll swear these are the best pancakes ever. The pastry chefs bake flakey croissants, muffins, and bread each day to pair with your breakfast. If you'd like to enjoy breakfast elsewhere, the staff will serve you in any of the public areas. The tea room or library are popular for an alternate breakfast space.
 This post may contain affiliate links which won't change your price but will share some commission. As an Amazon Associate I earn from qualifying purchases.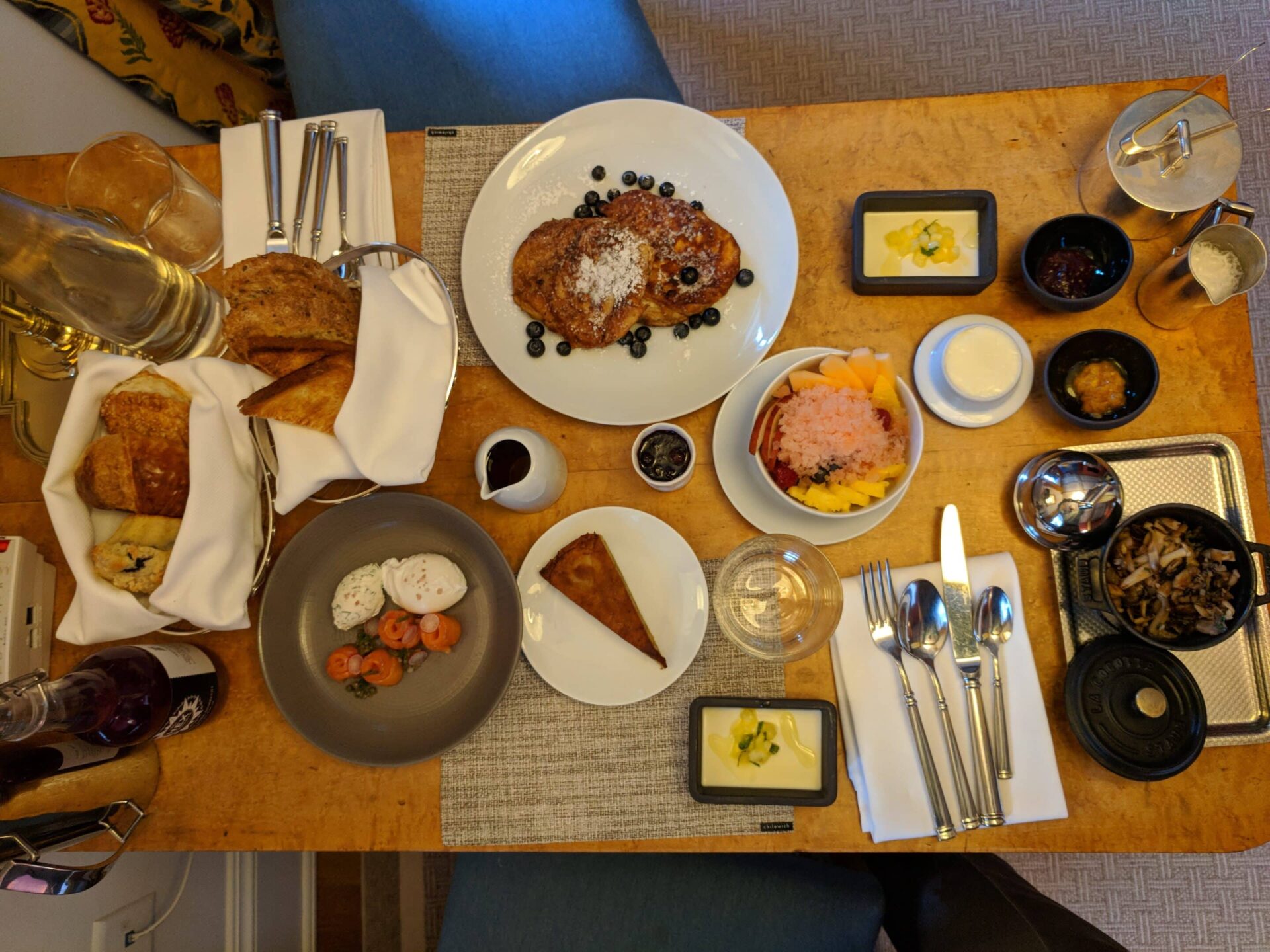 Fine Dining at Magdalena
Inside the Ivy Hotel, Magdalena is one of Baltimore's best fine dining choices. Choose a courtyard view table in the Garden room, tuck into the Treasury, Robert Parker Wine Cellar, or the Tasting Room for your dinner. Chef Mark Levy excels in delivering in-season ingredients that are sourced locally when possible. Consider starting with Ossetra caviar, seared Hudson Valley foie gras, or corn encrusted fried oysters.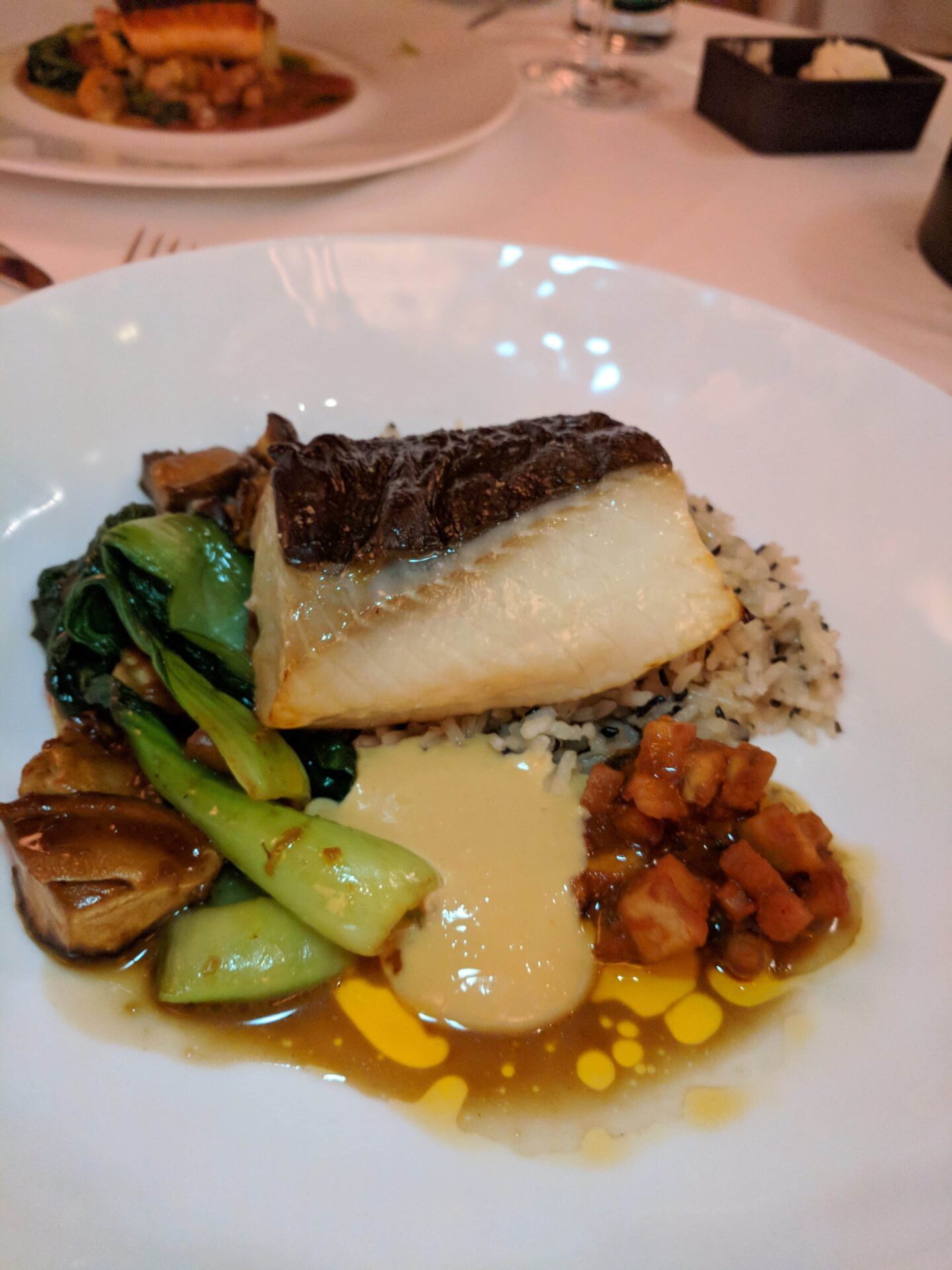 Ora King Salmon from New Zealand or miso black cod with baby bok choy are delicious seafood entree choices. Roasted Colorado lamb chop with wild mushroom faro would pair well with a 100 point wine from Robert Parker's wine list. The Ivy Hotel is the only property in the world to have a wine list selected by this genius of oenology who lives nearby. Reserve the Robert Parker Wine Cellar for a special dinner or wine event holding up to 12 guests.
Dinner at Magdalena isn't the only reason to leave your room. With a complimentary town car service, guests often attend Oriole's games; visit the National Aquarium, Fort McHenry, and Inner Harbor. There are numerous restaurants within the three-mile range that the Ivy town car can take you to. Charleston, The Rec Pier Chophouse, and The Bygone are favorites for fine dining. Or try Thames Street Oyster House, Lebanese Taverna, or Azumi (sushi) for local hot spots.
Whether you stay inside the mansion the whole visit like we did, or explore the treasured sites of Baltimore, the Ivy is the best in luxury accommodations in the Charm City.
CHECK OUT WHAT'S NEW ON BETSI'S WORLD
Have you visited Baltimore?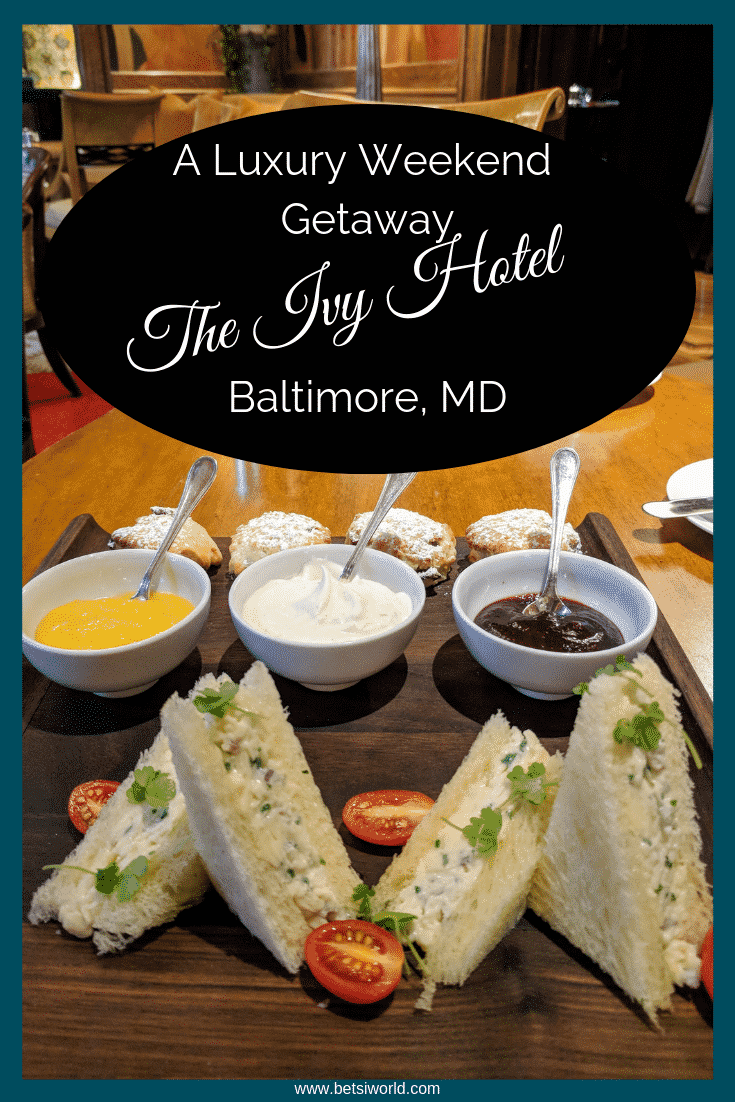 Other Hotels You Will Love