For a truly luxurious experience when visiting Playa del Carmen, Grand Velas Riviera Maya is an ideal choice. This grand resort is where posh meets pampering. From the moment you arrive on property and are handed a cool, refreshing towel, you are well-taken care of.
Tranquility Reigns at Grand Velas Resort
You'll be captivated by the stunning grand entrance where a wall of white plummets into peaceful reflecting pools. As the driveway continues to wind its way through mangroves and tropical jungle, you arrive at the opulent open-air lobby.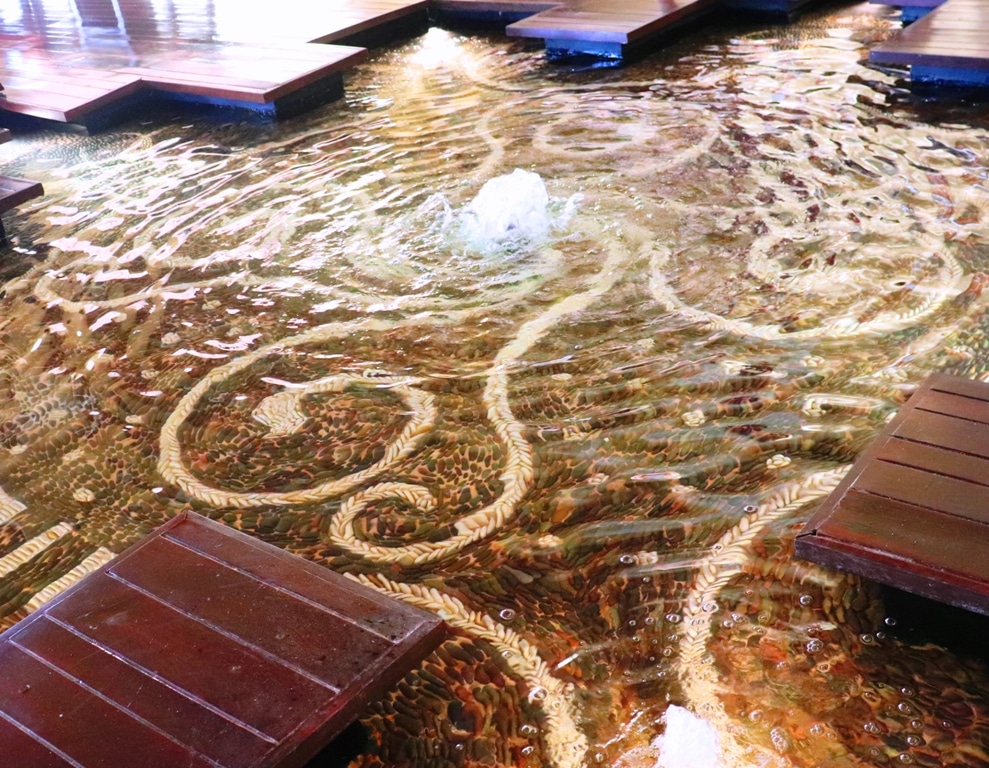 A staff member immediately seats you on one of the plush sofas and offers Veuve Clicquot champagne and juices. The registration is relaxed and easy, as your passport is taken and you are asked to sign the paperwork, accompanied by the calming sound of water bubbling from a floor fountain.
Following your registration, you're introduced to your private concierge, who escorts you to your room and explains the resort layout. At every turn, lush green tropical plants can be seen. Any need you might have during your stay will be taken care of by your concierge. Now it's time for you to relax, unpack, and unwind.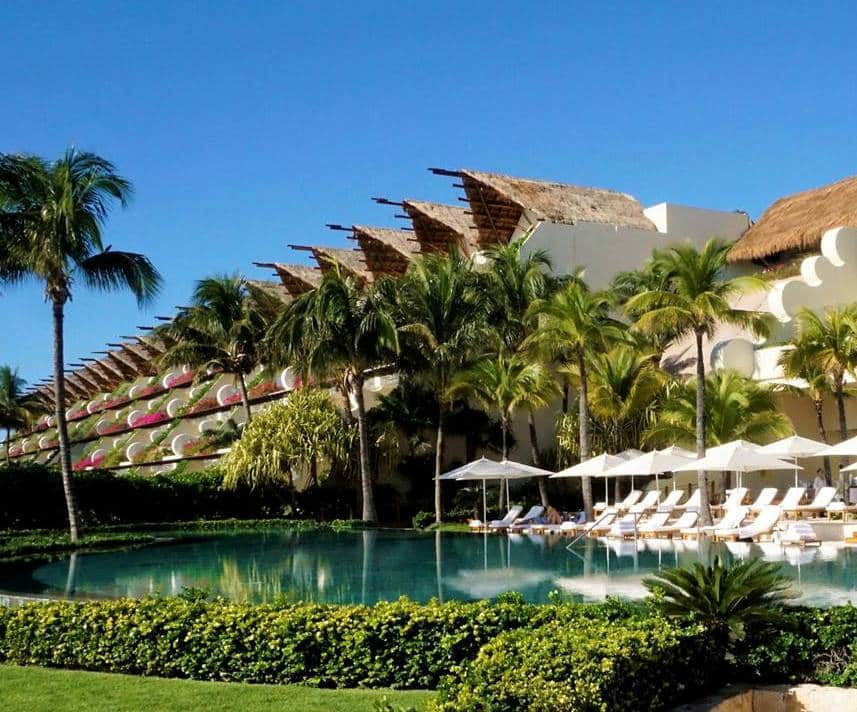 Three distinct areas define the resort – The Ambassador, The Grand Class, and The Zen Grand Experience.
Grand Velas' Ambassador Suites
These suites come with beach views and have a definite feel of casual and relaxed. The turquoise waters of the Mexican Caribbean, infinity pool and lush green lawns will beckon you to come play. Gourmet restaurants, Se Spa, boutiques, and the Kids and Teen Clubs are close at hand. Guests of all ages enjoy activities including snorkeling, kayaking, water polo, aquatic volleyball, Zumba, yoga, bingo, mini golf and more.

Grand Velas' Grand Class
These suites overlook the incredible turquoise water and are ideal for couples seeking a secluded, romantic getaway. Elegance and privacy are practically guaranteed with just 90 rooms. There are private plunge pools and butlers dedicated to every floor, three gourmet restaurants, and private adults-only swimming pools and beach areas. It's the ideal time to grab your swimsuit, book, and music and head to one of the pools to relax.
Grand Velas' Zen Grand
Rooms are nestled under thatched roofs in the heart of the tropical jungle. A fully stocked mini-bar is replenished daily and include welcome bottles of Mezcal, fine wines, beer, and daily chocolate treats. Stunning art made from chocolate is even left to surprise you each evening.

Zen Grand rooms exude natural serenity. This wing of the property is open to all ages and includes the Zen Pool, a Kid's and Teen Club, fitness center, and incomparable Spa.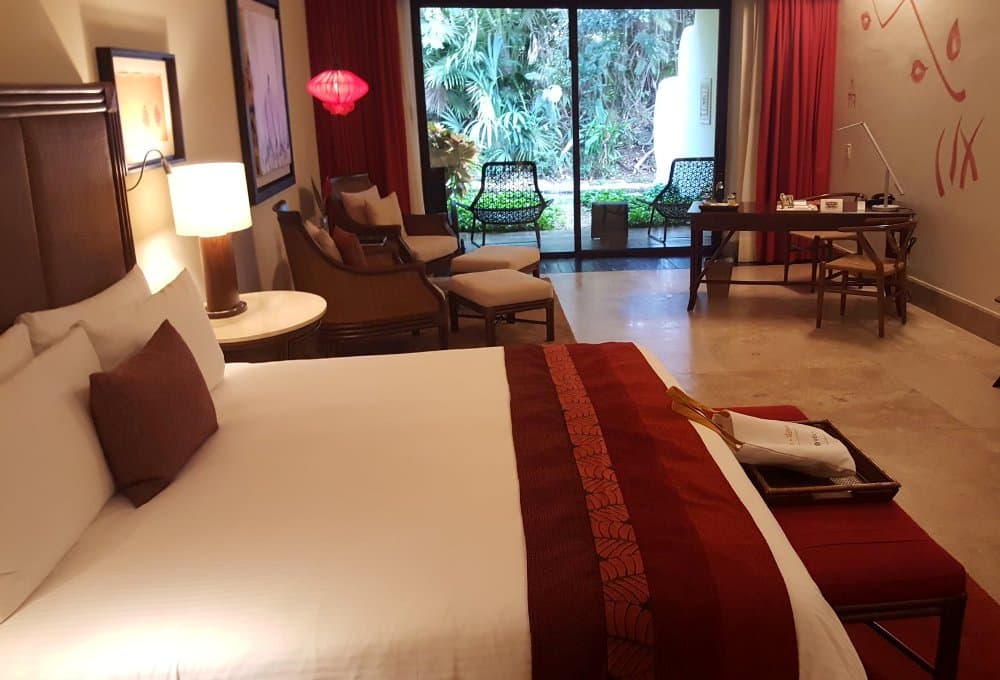 No matter which type of suite you choose, you'll be relaxing in luxurious comfort. Some of the suites are over 1000 square feet of room and include jacuzzis, rain showers, and plunge pools. One unusual feature that sets Grand Velas apart from other all-inclusive resorts is their pillow menu. Sleep in elegant comfort by selecting a pillow with your choice of shape, material, support, and delicate scent.
Exquisite Dining is a Grand Velas Signature Experience
You will forget that Grand Velas is a luxury all-inclusive in Mexico as each of your dining experiences transports you to an incomparable encounter. Five gourmet restaurants are open for dinner and three all-day restaurants have a buffet and a la carte menus. All offer exceptional delicacies that rival the best free-standing restaurants.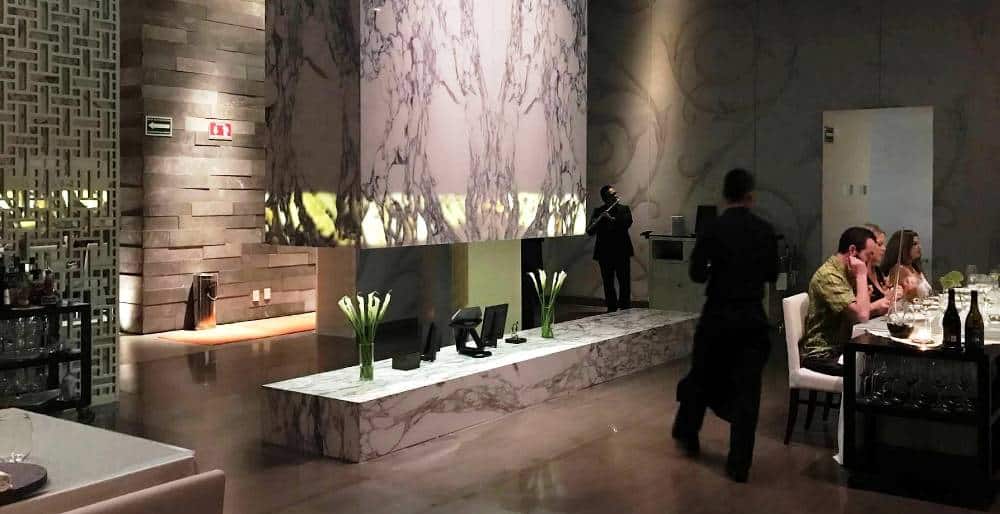 Treat yourself to an opulent, gourmet gastronomic adventure at Cocina de Autor. Each night the internationally acclaimed Chef Nahum Velasco presents a culinary experience from 8-12 courses, selecting the most delectable tastes combined with a playful imagination. The flavors will delight the senses of even the most discerning food connoisseur. Whether you're a foodie or a gourmand, you're sure to love many of the creative menu options while you're relaxing poolside. Sample lobster tacos and guacamole specialties from the comfort of your lounge chair.
Shaken or Stirred? At Grand Velas, the Bartenders are Mixologists of Perfection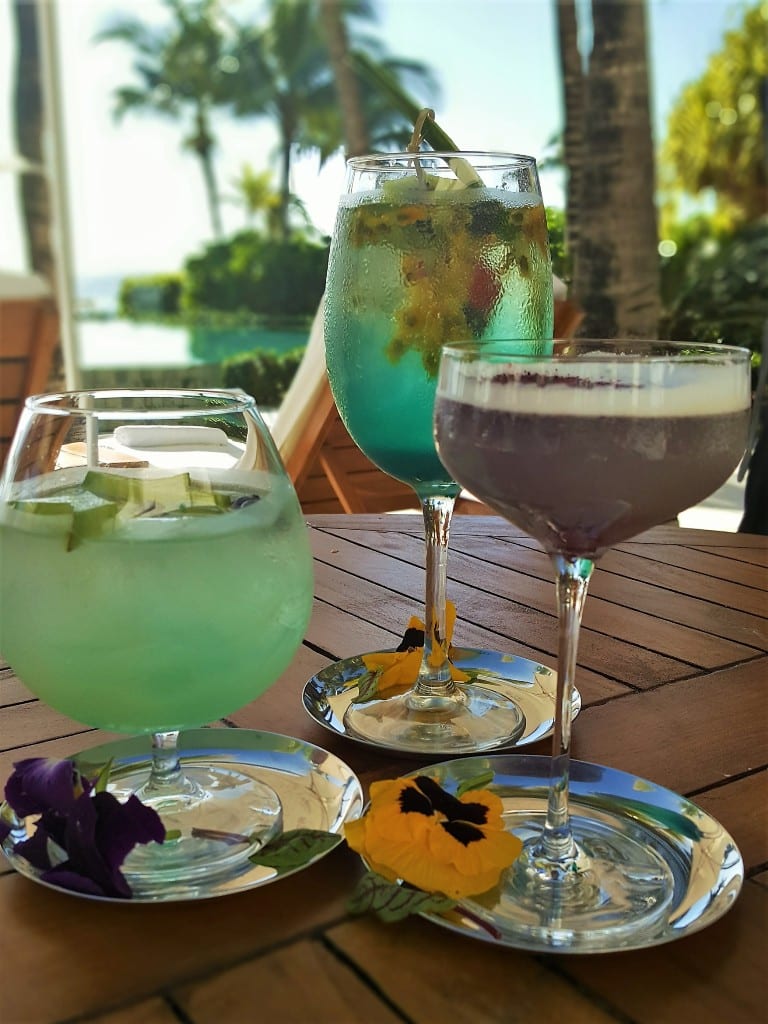 Simply describe your perfect concoction and the mixologist will prepare a custom-made cocktail made from top-shelf liquors. Choose from local specialties of tequila or try an after-dinner drink of Xtabentun Anise Liquor for a delectable nightcap. But if you prefer non-alcoholic drinks, the mint garnished frozen lemonades are gorgeous and delectable!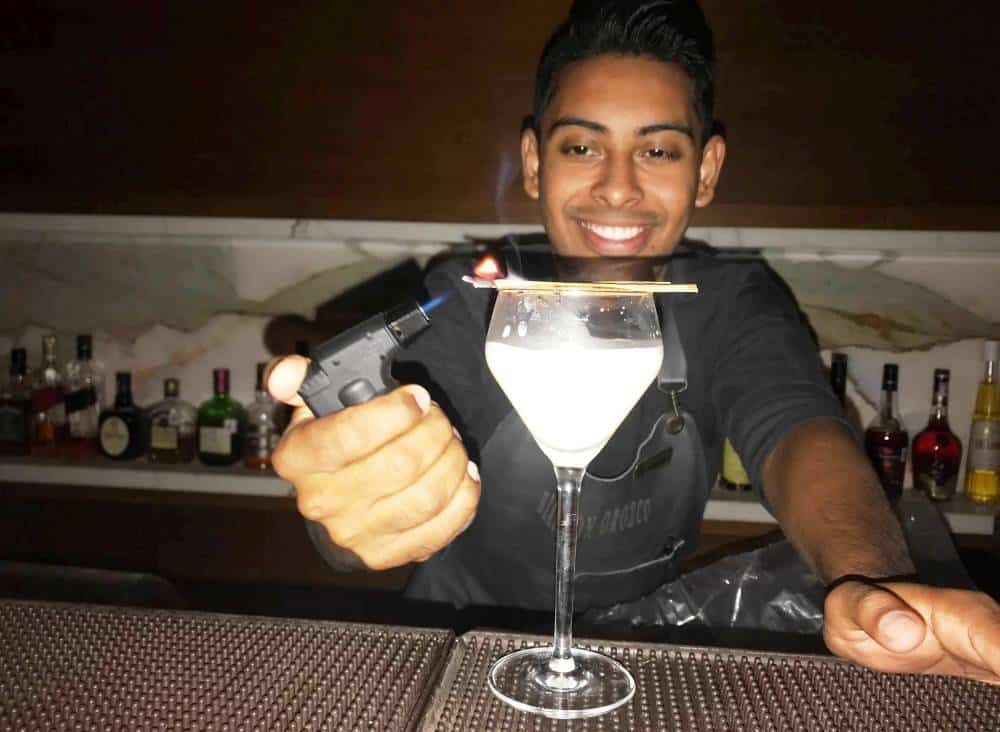 It's All About Relaxing at Grand Velas
With three pools to choose from, and the Caribbean calling your name, you'll find it hard to decide where you want to hang out and unplug! The Zen nature pool is nestled in lush tropical foliage. Lounge under covered canopies while you choose from a variety of food and drink options from waiters circulating regularly.
If you need to get your laps in, check out the Ambassador Pool, as you swim to the infinity edge with a commanding view of the blue Caribbean Ocean. Swim up to the bar or energize with water aerobics. The private adults-only pool in the Grand Class area is the perfect choice for a romantic couple's time or to simply unwind.
 This post may contain affiliate links which won't change your price but will share some commission. As an Amazon Associate I earn from qualifying purchases.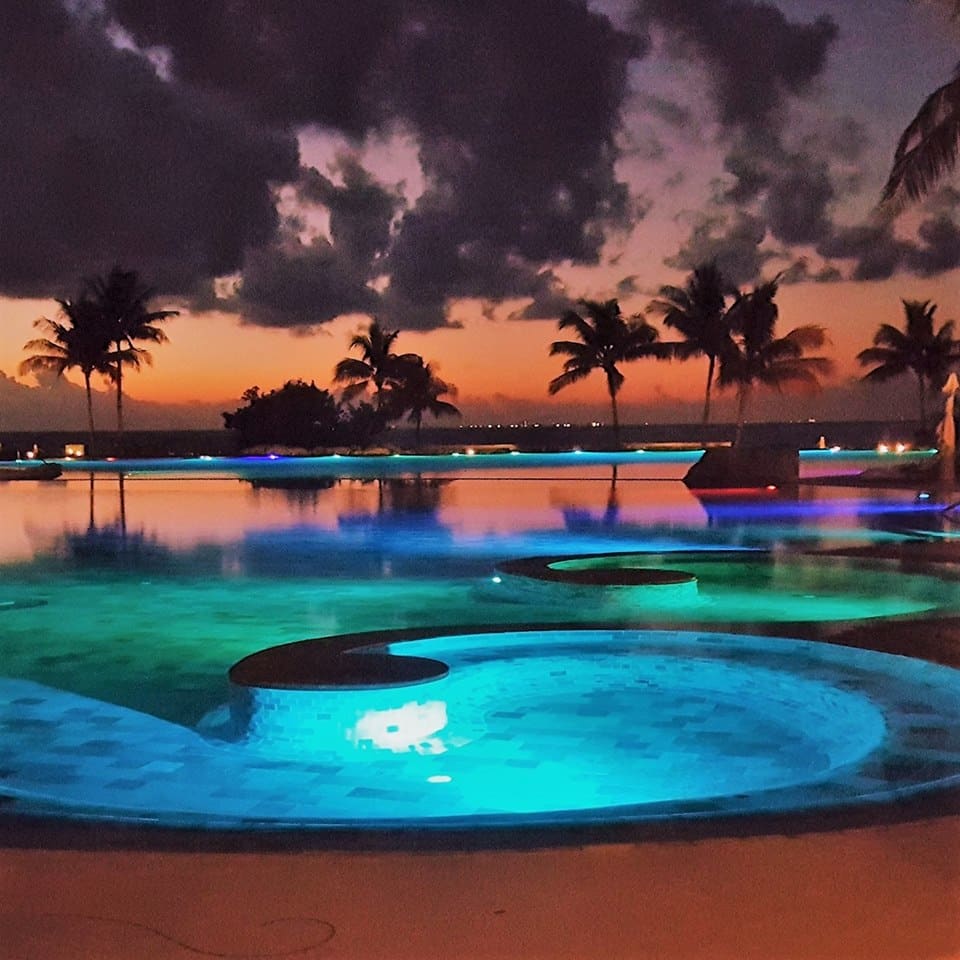 If taking a stroll and sinking your toes into the sand is more your style, then there are over 1000 feet of beautifully groomed beachfront waiting for you. Kayaking, snorkeling, or yoga is waiting for you. Or you can relax in cushioned chairs for a day of relaxing.
A Spa Experience at Grand Velas
You will relish the level of pampering at the Grand Velas Riviera Maya's Se Spa, named one of Forbes' 30 Most Luxurious Spas in the World. The jetted waterbeds in the hydro-therapy pool will massage away any sore muscles you may have.

Corporate Events and Weddings at Grand Velas
Whether you come to Grand Velas to relax and getaway or you're on business, Grand Velas will set out a luxurious welcome for you. The resort has 30,000 square feet of indoor meeting and event space, with breakout rooms and audiovisual amenities. Business groups can meet casually inside restaurants and around the Zen Pool., where you will have attentive service and never feel rushed to leave.
Your special day will move from a dream to a dream-come-true at Grand Velas Riviera Maya. You'll work with personal wedding planners to design your perfect day. 
CHECK OUT WHAT'S NEW ON BETSI'S WORLD
Have you experienced a stay at an all-inclusive resort, or have you stayed at the Grand Velas Riviera Maya?
A huge thank you to Grand Velas Riviera Maya for their generous hospitality. Marla Monk and Melanie Pollard enjoyed this visit as professional bloggers, but as always, all opinions are our own.
Contributed By:
Marla Monk & Melanie Pollard From Grans on the Go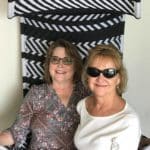 Marla Monk & Melanie Pollard are the duo behind Grans on the Go. Our families have always traveled. After we retired we found that we have more time than our husbands so we often strike out on our own. We are Baby Boomer Travelers who are willing to try MOST things, especially if it means connecting with people and learning about other cultures. Writing about our travels has taken us in an exciting new direction.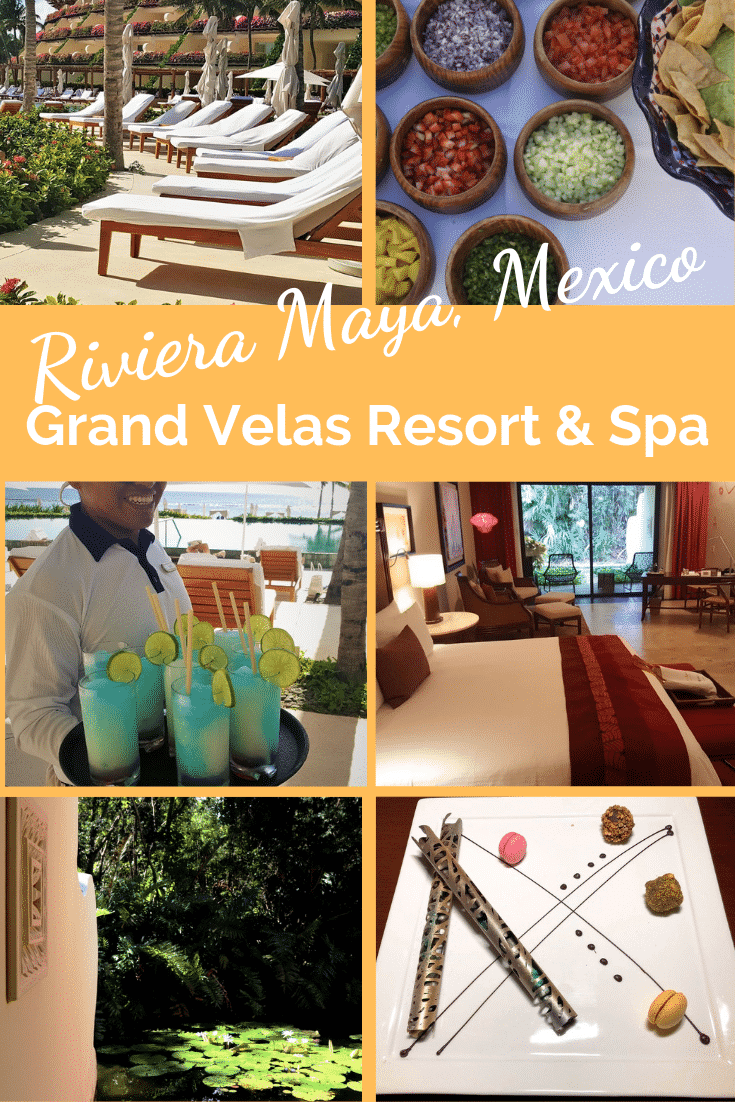 Other Hotels You Will Love