Traveling with Injuries
Traveling with injuries is not fun, but it can be accomplished. If you love to travel, don't let injuries keep you grounded. You may need to adjust how and what you do, but you'll still be able to indulge in your passion. Embracing your limitations, and realizing what you can and can't do easily will allow you to travel despite your injuries and limitations.
Travel Within Your Limitations
In 2017 I was involved in a car crash that resulted in multiple physical injuries. Since that day in 2017, I was not sure that I would be able to continue traveling, which is my passion. I have had three major surgeries and recoveries since that time, as well as multiple minor surgical procedures, and have experienced lightheadedness, dizziness, and headaches – all the results of my car crash.
I have traveled since my car crash, but with great difficulty. I get light-headed and dizzy, a result of the car crash, so I make sure I have a travel companion with me. This makes it less difficult for me to travel and enables me to be able to focus on the destination and learn what makes them unique.
In March 2018 I was attending a conference solo – one of the few times I was traveling without a travel partner. On a pre-conference tour of Laurel, Mississippi I began to feel light-headed, like I was in a fog, as I was heading down the steps to board the bus. I took a step, and the next thing I know I was on the sidewalk.
Injured? Try These Travel Tips
This is why I now travel with someone – usually Jim. This added precaution is to protect me and assist me while traveling. This is just one example of how my life has changed due to my 2017 car crash. But the positive is that with some changes, I can still travel, and still write, and highlight some amazing destinations for our readers. It's just more difficult these days. When you have injuries and travel, you make a decision to embrace the difficulties in order to continue your passion – traveling.
Here are some of my best tips, tricks, and hacks for travel with my limitations. I do have to plan everything in advance and be very careful but I'm traveling and exploring which is what I love to do. Here are my best tips for overcoming physical limitations that you may be dealing with and how to travel when injured.
Truthfully, traveling with injuries can be stressful and can be a hassle, and can lead to frustration. But if you plan ahead and plan carefully, those little road bumps are just that – bumps in the road.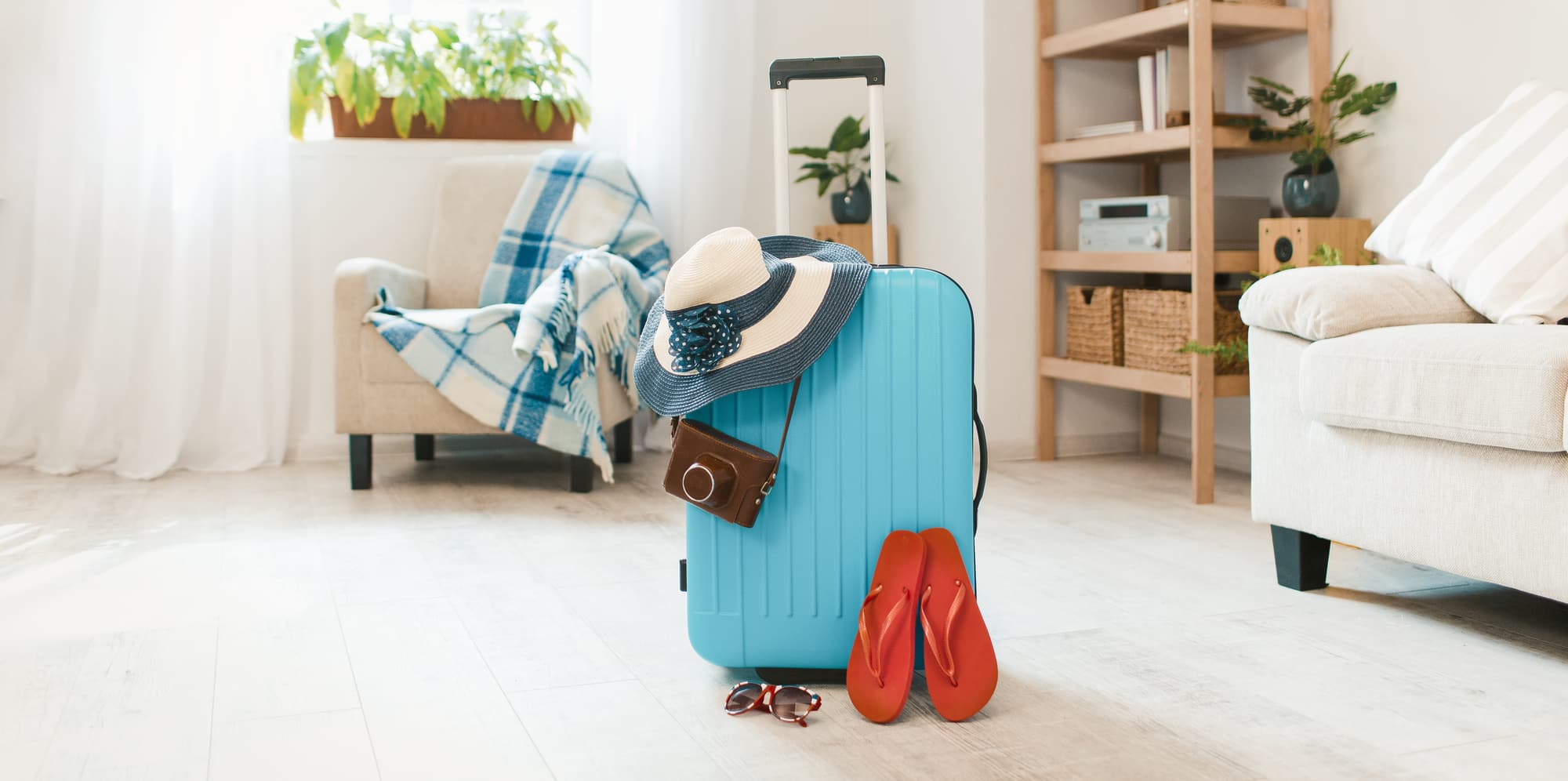 Tips for Traveling with Injuries
Check with your doctors to make sure you are healthy enough to travel. You don't want to end up in a dangerous situation far from home.
Always purchase travel insurance! When you are traveling with injuries, something may suddenly come up and you will have to cancel your trip.
Make sure you have enough of your medications to last until you come home.
Research the hospitals that are close to your destination in case an emergency arises.
Plan, plan, plan! Now I plan everything in advance rather than traveling spontaneously.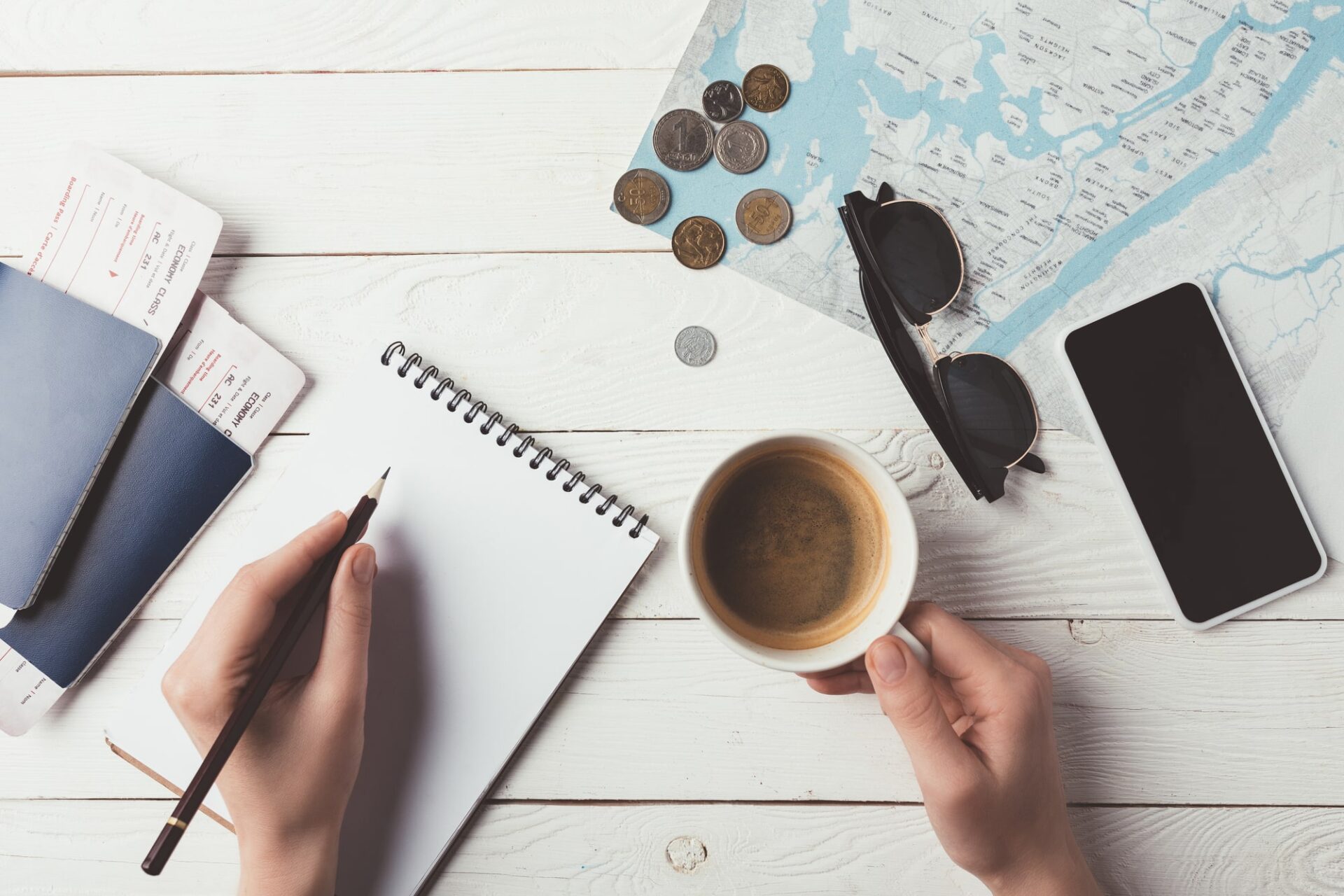 If you are traveling with someone who is not an immediate family member, or you're traveling solo, create an informational list that includes all medications you are on, any allergies you may have, an emergency contact, and your doctor's contact information.
Create packing lists that you can use when packing for vacations.
Pack any special things you might need – travel pillow, blanket, compression socks – in your carryon.
Arrive at the airport early. This will alleviate any stress and gives you time to relax after you get through security and are at your gate.
Check your bags at the curbside if possible, and let the agent know you are dealing with a disability. This should allow you to receive an early boarding pass, making the boarding process less stressful.
If you are bringing your own wheelchair, scooter, or walker, it will need to be checked, but you can have it brought to your arrival gate.
If you need them, make sure your hotel rooms are handicap accessible.
Take photos of any important information – where you may have to be at certain times, meeting places, etc.
How to Enjoy Your Getaway When Injured
Jim and I took a long-anticipated trip to Spain that we booked prior to my car crash. And to be honest, it was not always easy. Packing for trips used to be a real breeze for me prior to my car crash. Now I really struggle with packing.
I can't seem to remember to pack things, or I'll walk into my closet for a top, and can't remember what I was looking for. I have created a master packing list that I use whether we are heading to visit my mom on a quick overnight, or heading out on a lengthy trip.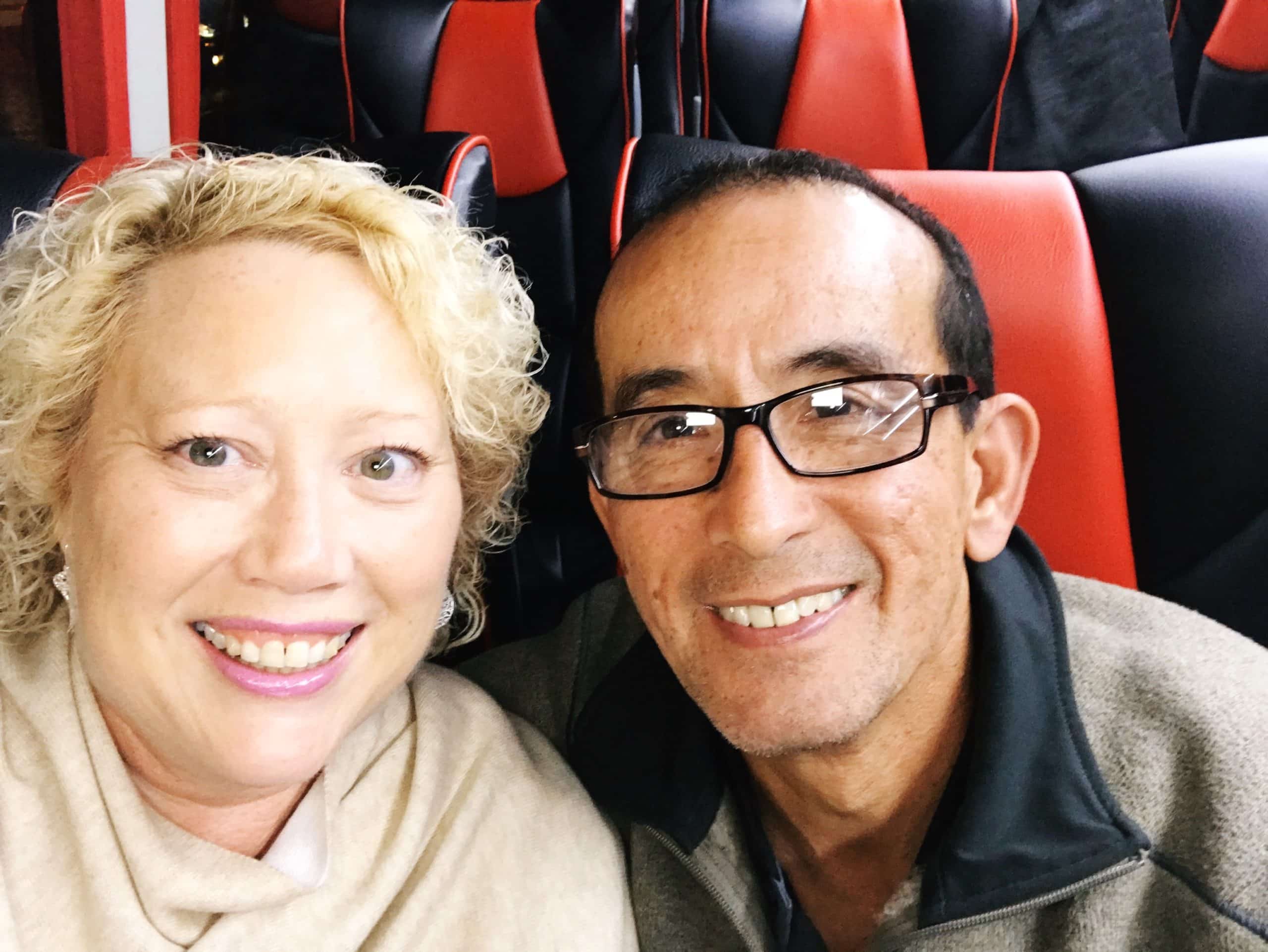 Learning to travel within my limitations due to my injuries was difficult for me. Part of this is because Jim and I love to be spontaneous.
Before my injuries, we would decide on a whim to pick up and get away for two or three days on the boat or take a quick trip to explore Florida's small towns. Now because of my injuries we don't travel spontaneously. We plan each trip carefully, knowing my travel limitations.
We spent 9 days in Spain and toured 5 cities on a bus tour. The bus was comfortable, but I made sure to pack my travel pillow in my small bag that I kept on the bus.

Whenever we were on the bus for more than 30 or 40 minutes I would use the travel pillow to support my neck and cradle my head. Though it was comfortable for my neck, it restricted me from seeing the gorgeous Spanish countryside. I was also taking medication every 4-6 hours which made it difficult to thoroughly enjoy this once in a lifetime trip.
Speaking of medications, carry them in your carryon bag if you will need to take them frequently. Check with your tour operator to see if bottled water is available – if not, be sure to pack a bottle of water in your carry on to take your medication with.
One of the most frustrating things to me about traveling now is the fact that I cannot remember things as easily. I have never been good with directions, but now I'm doubly challenged. So we always had one of our phones charged and the location of the bus entered into our GPS program.

One afternoon I wandered off with a friend doing some window shopping, and had I not had the location in my GPS we never would have located our group!
I also started taking photos of meeting times and places, to help me remember where I have to be and when. This also helps if I get lost, and have to enter the address into my phone for directions. I use my cell phone for taking pictures – it's also great for keeping a record of where I've been.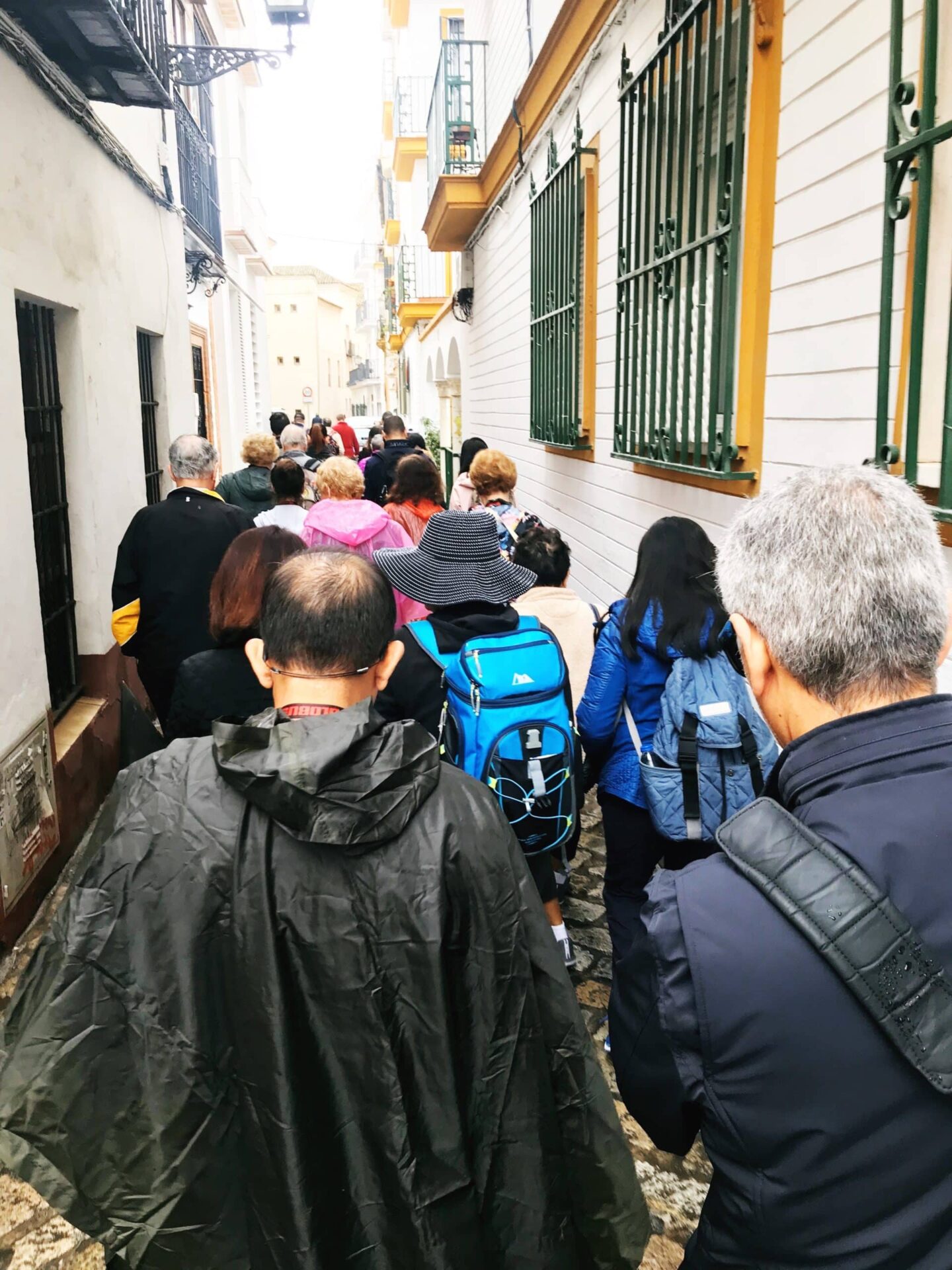 Many of the streets were cobblestone or uneven, so I was very careful when walking. If I was unsure, I would take Jim's arm to help steady me.
We took frequent rests and did not walk at a fast pace. This made it easier for me to get around despite my injuries. We took this trip when it was cold outside, making shoe choice easy – good closed-toe walking shoes and tennis shoes.

At night I slept with my travel pillow on top of another pillow. We took the elevator up to our rooms rather than going up the stairs. These are all changes we made to enable me to travel with my injuries.
In the evenings we explored the neighborhoods around the hotel, often taking a taxi to a restaurant that was within walking distance because even though I can walk despite the pain levels, I do get light-headed, and I tire easily.
There were also concerns for my personal well-being – not tripping on a cobblestone, or getting lost. These are new things to take into consideration each time we plan a trip – no matter if that trip is an easy day trip, or a cruise, or a longer vacation.
 This post may contain affiliate links which won't change your price but will share some commission. As an Amazon Associate I earn from qualifying purchases.
Life Onboard when Injured
In the winter of 2018, Jim and I took a trip onboard Saltwater Gypsea down to the Florida Keys for Christmas. Because of my injuries, 90% of this trip was on the Intracoastal Waterway. Prior to my 2017 car crash, I would have been up on deck coiling lines and tossing lines to the deckhands.
However, this trip our roles were reversed. I manned the helm and Jim handled the lines. Being in the Keys onboard Gypsea was so relaxing for me and allowed me an opportunity to be in a new environment – something that was much needed.
We also made adjustments to how we got down to the Keys. Normally we would head offshore. This trip, however, we traveled down the Intracoastal Waterway. It was a nice change of scenery but added time to our travels – just another limitation when traveling with injuries. If you make the adjustments then traveling is possible, even when you are dealing with injuries.
Don't Focus on Your Limitations
This is more of a mind-shift, going back to my childhood:
Don't focus on the negative, but focus on the positive
When you focus on the positives of a difficult situation, in this case, traveling with injuries, you can actually accelerate your healing. If you mope around the house all day having your own pity party, your healing will reflect this. On the flip side, if you focus on the positive – in this case – "I can still travel, I just have to be careful," you are creating a positive mood, which I believe contributes to the healing process.
Follow your doctor's instructions! I can't stress this enough. I have undergone physical therapy since my car crash. And even though it is painful and tough, I go and I endure. Physical therapy has taught me some lessons about myself too. I am much stronger emotionally and mentally than I thought.
Yes, I have plenty of challenging and difficult days, but I overcome them, one day at a time. I'm learning how to manage my daily pain, and I refuse to let pain rule me. I'm adjusting to a new normal, one that includes pain on a daily basis. I take breaks and will take a short walk or just sit in the sun. I have incorporated "pool therapy" into my day. These small changes have made a big difference for me and have helped accelerate my healing process.
Don't Give Up!
Keep tweaking your daily routine until you find something that works for you. Staying positive and not sinking into the dark place of negativity is a mental game, and healing is not just physical it is mental. I have been accused of being "Miss Polly Positive," and frankly that is a role that I will take.
Walking through life with injuries, particularly injuries that have come as a result of being a victim, such as I was in my 2017 car crash, is not easy. My way of countering the negativity that could so easily take over when I am dealing with pain levels that are through the roof as well as the everyday pain that I live with on a constant basis is to look at things in a positive light.
I don't like drama or negativity, and I don't want to live there. I want to surround myself with positivity in the midst of the pain because it takes the focus off the pain I suffer.
My life has been changed, and yet it has become so much richer because I have not given up, nor have I allowed my car crash to define who I am. Instead, I am redefining my life and embracing the new experiences that have come as a result.
One of my inspirations in this journey of navigating travels while suffering from injuries is Cory Lee. For more tips and inspiration, visit Curb Free with Cory Lee.
CHECK OUT WHAT'S NEW ON BETSI'S WORLD
I'd love to hear about your experiences! Comment below and let me know how you are coping.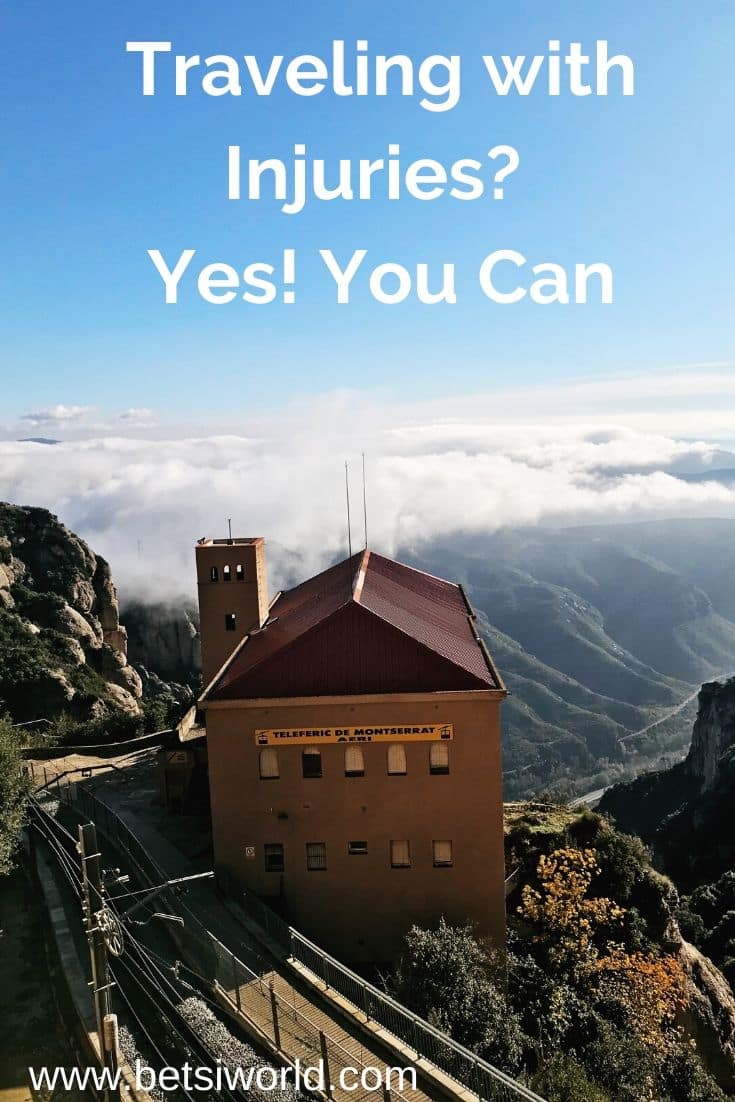 Other Travel Tips And Tricks You May Enjoy