Finding the best travel deals is important when ensuring that you get the most bang for your buck. This year, most of us are extremely excited to be taking a trip after a year of quarantine and isolation. However, that doesn't mean that you have to break the bank to do it!
Taking a trip with your friends or family members is a great way to spend time together and make lasting memories. If you have the travel bug but need to plan your trip on a budget, there are several ways you can save money on your next vacation. Consider these simple tips when trying to find the best travel deals online.
Tips For Securing The Best Travel Deals
Be Flexible
Travel in 2021 has one key word: flexibility. Prices on travel are extremely volatile this year, so it's important to be flexible on your dates in order to get the best travel deal.
If you are trying to save as much money as possible, start by avoiding high-traffic travel times, mid summer and the holidays. Instead, consider traveling during a less-busy time to save big bucks on your trip. The best times to travel at bargain prices are during the early Fall months, December and late January/early February.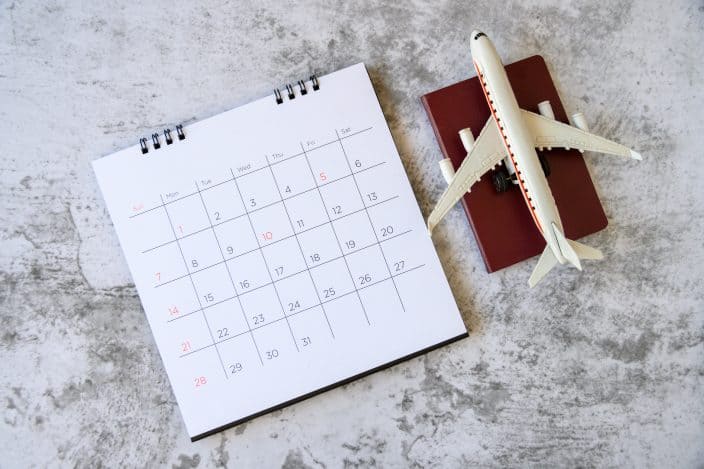 In addition to being flexible on the time of year you take your trip, it's also a good idea to be flexible about the day of the week you plan to start your trip, especially if you plan to fly. Consider flying on Tuesdays or Wednesdays to help save money your airfare.
Set an Alert
If you have a specific place or places and times in mind, it is important to set alerts to find the best travel deals. While you could continuously check your favorite travel sites for a good deal on airfare, no one really has time to scan the web for flights each day. Alerts, let you know when prices have dropped so you can jump on the best deal available. In a time of highly fluctuating prices, this is very important!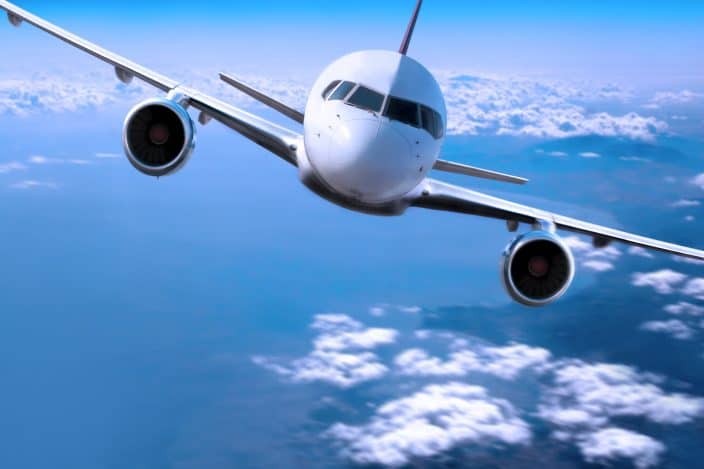 Some good sites for great travel alerts include Kayak, Skyscanner, Google Flights, and Airfare Watchdog. Set a fare alert on Kayak or on the other sites, to receive a daily or weekly email with a list of prices for flights to your destination. That way, you can keep an eye on the fares and book when they're low.
Sign Up For Multiple Travel Apps
Not quite sure where you want to travel yet? You can still get the best deals, plus inspiration by downloading travel apps, guaranteed to show you the best deals. Some travel apps like Hopper, even show you predictions for the best time to book, a.k.a. when the prices will be the lowest!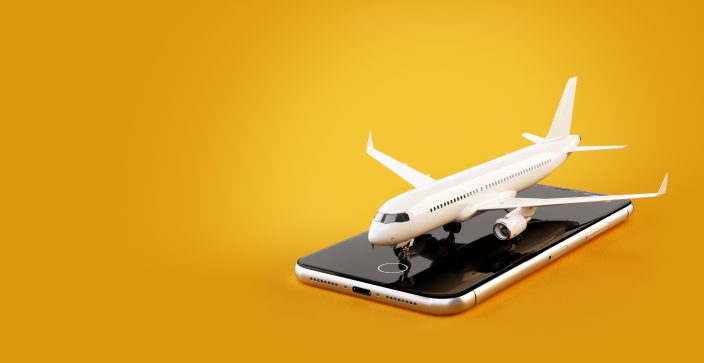 Skyscanner compares different airlines and has the option to add different airports, as well. For example, say you are flying to a state with multiple airports, like New York, Skyscanner will let you know which airport is the cheapest to fly to! For the best bundles, try apps like Expedia and Booking.com. Every app has its strong suit so its important to watch multiple flights on multiple apps so you can be sure you are getting the best travel deal.
Take a Gamble
If you don't mind gambling a little bit with your trip, there are a few simple ways you can save a ton of money on your vacation. Sites like Priceline and Hotwire will allow you to choose the star-level and general location of your hotel or the day you would like to fly, then gives you a selection of discounted options to choose from. The catch is, you won't know the name of the hotel or airline you're booking until after you pay. If you're just looking to get away and aren't super picky, this is a great way to secure an amazing travel deal!
Think Outside the Hotel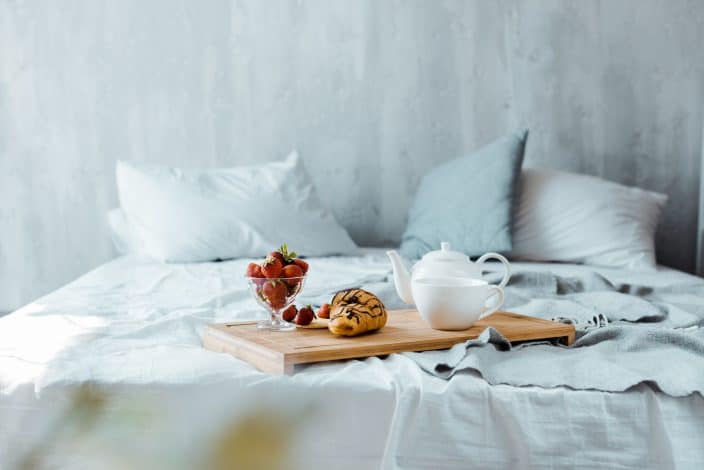 Another great way to save money on your next trip is to consider alternatives to the traditional hotel. Whether you consider booking a vacation rental, a quant bed and breakfast, or more budget-friendly hostel, there are a variety of money-saving options for lodging outside of a hotel.
 This post may contain affiliate links which won't change your price but will share some commission. As an Amazon Associate I earn from qualifying purchases.
Explore Other Destinations
Many travel deals are available for destinations that are less traveled to. Of course, its amazing to go see visit the Greek islands or San Francisco, but there are plenty of hidden gems out there with a smaller price tag.
First, consider what you find valuable in a vacation: maybe that is time in nature, a city-scape, a food tour, sight-seeing, or pure relaxation. Based on this you can begin to narrow down your search for the perfect, lesser known location.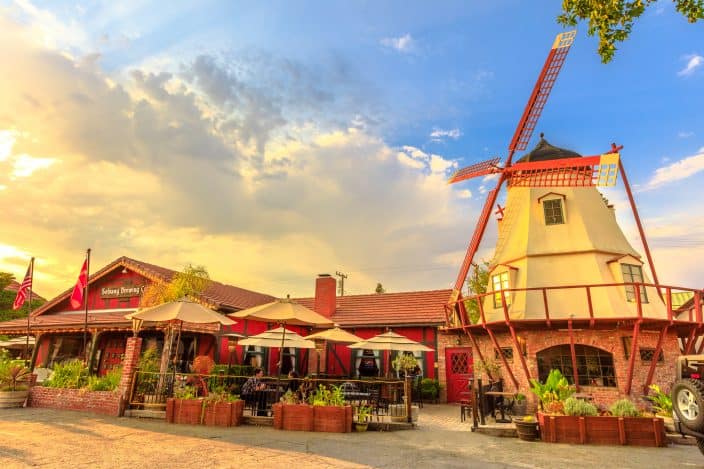 If you're searching for domestic destinations off the beaten path, the U.S. has a lot to offer. International travel is also available, now that restrictions are being lifted. It is truly a great time to explore unique places that you've never thought of before while getting exactly what you are looking for in a vacation.
---
As you prepare to book your trip, visit a variety of travel booking sites and sign up for their email newsletters. Most sites send out regular emails to their subscribers featuring travel deals and subscriber-only rates.
 Keep in mind that some travel destinations will require negative COVID-19 tests before traveling. Also, don't forget to order your travel essentials like TSA approved toiletries bottles and compression bags to make traveling easy and organized. There is so much undiscovered beauty in the world, finding a location that suits your needs at a reasonable price is definitely doable!
Looking for some handy packing tips for your next vacation? Check out How To Pack Efficiently and Effectively For Two Weeks!
CHECK OUT WHAT'S NEW ON BETSI'S WORLD
What are your tips for finding the best travel deals? Let us know in the comments below!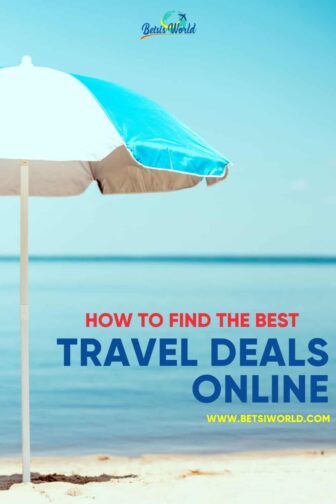 Other Travel Tips And Tricks You May Enjoy