In many cases, traveling to England essentially means spending time in London. It's one of the truly great world capitals. Everyone who loves traveling should explore London at one point or another.
Four Ingredients for Your Manchester Travel Adventure
Because England is a relatively small and easily navigable country, and has so much to offer! So don't stop with London. The country has plenty of other places well worth seeing – and Manchester is full of adventure and often forgotten by travelers. Here are four ingredients for your Manchester travel adventure.
An industrial town with an important place in the history of British trade, Manchester has become a vibrant modern city with plenty of adventure to offer the modern traveler. Frankly, it's a fun city to wander and explore on your own.
Manchester Travel Adventure#1: Ride Along Manchester Canals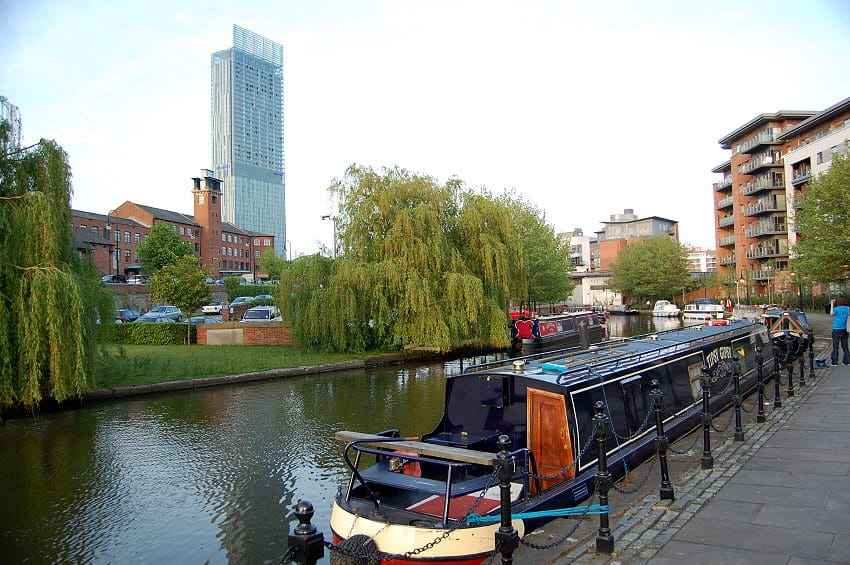 I mentioned Manchester's history with trade, and it's network of canals that run throughout the city was the route of travel for shipping vessels.
Today  you can take a boat tour of Manchester through some of these canals, enjoying a different and surprisingly beautiful perspective on the city. In fact there are now several different boat tours available, which makes this an easy activity to pursue. And particularly if there's good weather, it should be at the very top of your list. There aren't many other cities in England that allow you to see the city via water.
Manchester Travel Adventure#2: Football at Old Trafford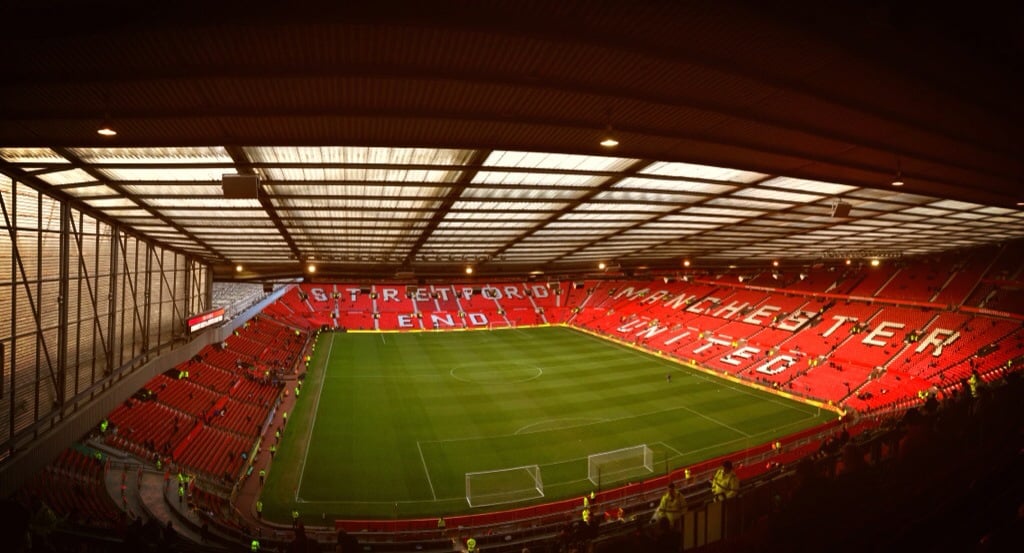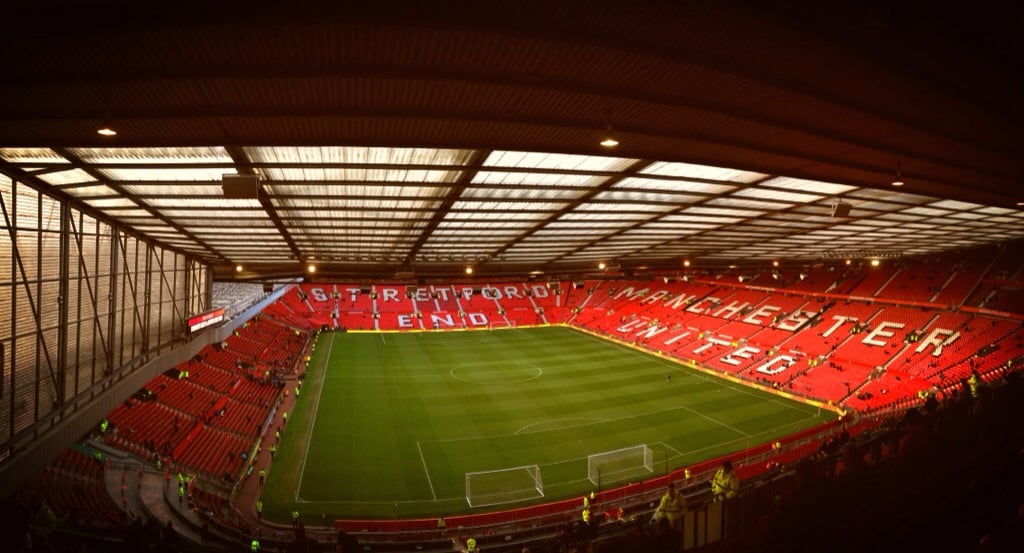 Manchester is actually home to two of Europe's most prestigious football clubs (which Americans know as soccer.) Catching a match a Old Trafford creates a special experience for the football and soccer lover.
To watch the "Manchester Derby" when Manchester United plays Manchester City is exciting – but don't miss out on watching England's top rivalry between Manchester United and Liverpool! This rivalry dates back to 1894  and is one of the oldest rivalries in football. Seeing this in person is truly a bucket list item. If you visit Manchester and miss a match, don't miss a tour of the famous stadium if you happen to be in town during the offseason.
Manchester Travel Adventure#3: Explore Salford Quays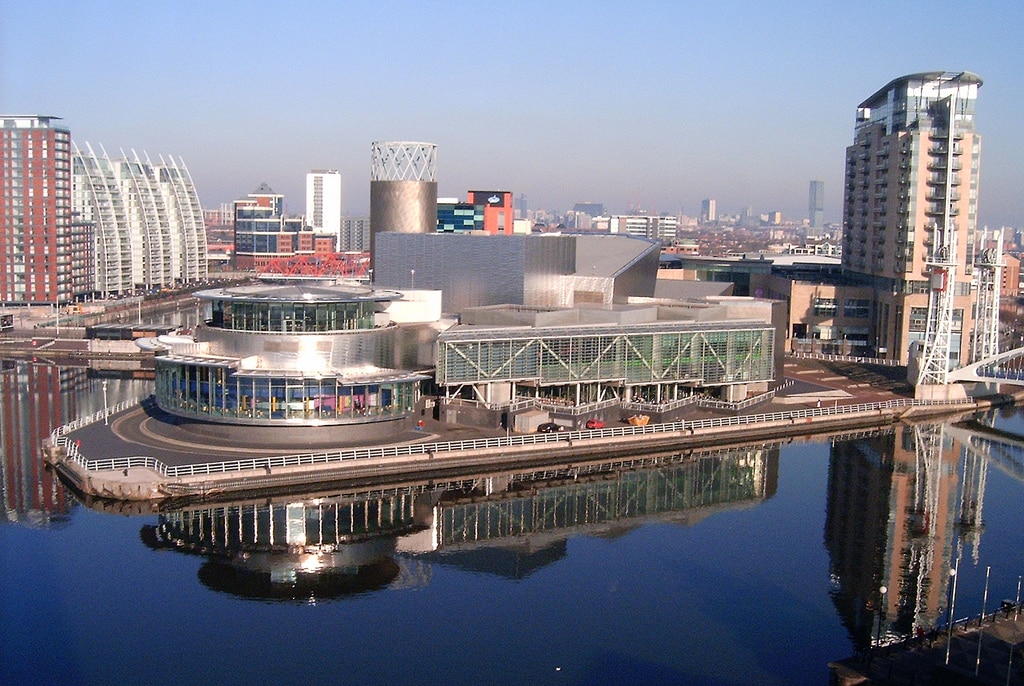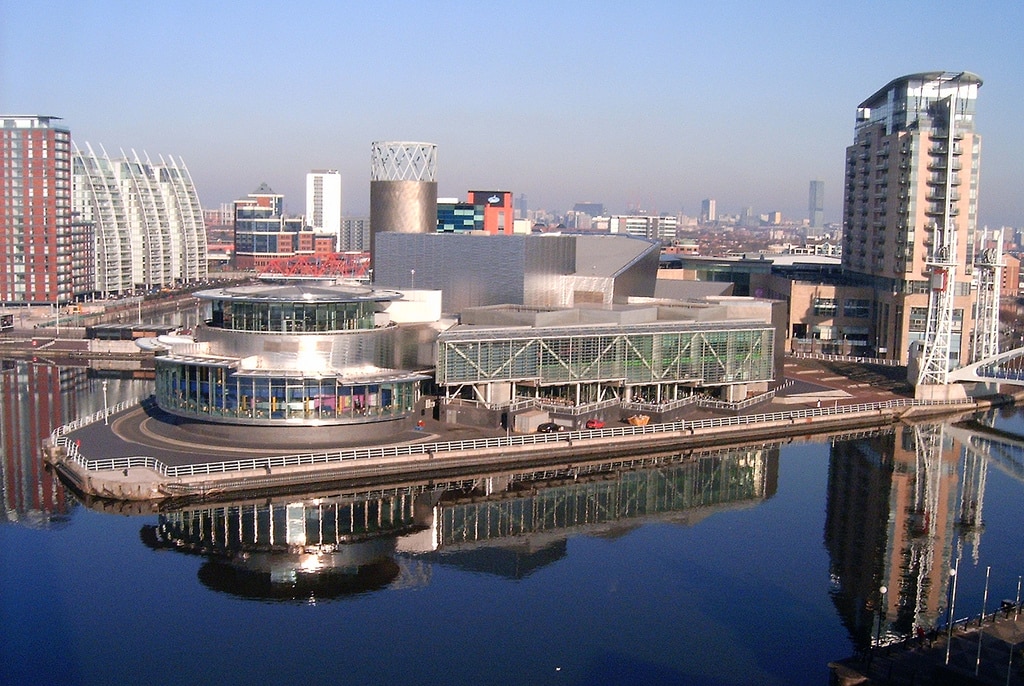 Salford Quays is one of the more interesting neighborhoods in Manchester. It's a sort of revitalized harbor area where you can now enjoy a few attractions at once: namely, the set of the famous soap opera Coronation Street (which is actually a big deal to a lot of British fans), a few other television studios, and multiple arts centers. It's a fun area to explore, and provides a nice taste of the artistic character of the city.
 This post may contain affiliate links which won't change your price but will share some commission. As an Amazon Associate I earn from qualifying purchases.
Manchester Travel Adventure#4: Manchester Cathedral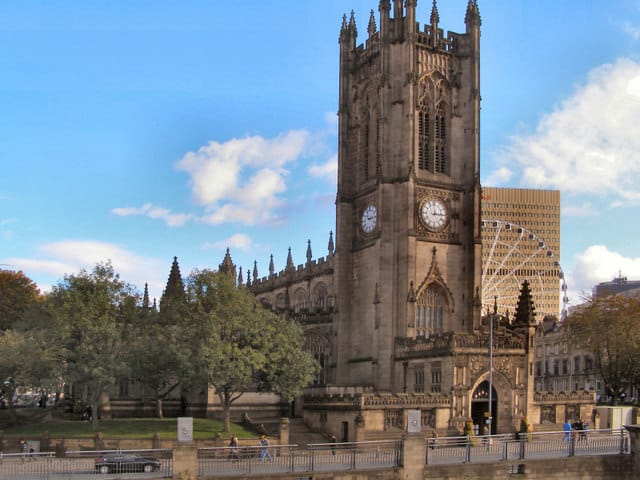 Manchester Cathedral is just one of those old city sights that shouldn't be missed, because it may well be the most beautiful architecture in Manchester.
For history fans, the cathedral is a must see. The cathedral is far more than a place of worship, with a fascinating history dating back to the times of the Saxons and even involving, in a way, William the Conqueror. Learning about this history as you tour the cathedral gives you that same sense you can get in London or certain places in the English countryside – that you're in a country that's had an enormous impact on the course of human history.
Add Manchester to Your Adventure Travel List of England
As you hop across the pond, and travel England, don't forget to add Manchester to your list – there is so much to see and do! We've barely scratched the surface here – just enough to entice you to visit England, and Manchester, for your next travel adventure.
CHECK OUT WHAT'S NEW ON BETSI'S WORLD
For Betsi & Jim Travel is a

LIFE SAVER

! For more travel articles you might enjoy:
A Surprising Weekend Getaway in LaGrange, Georgia
Three Day Escape to West Volusia County, Florida
Celebrate Life & Love at Michael's Tasting Room in St. Augustine, Florida
Don't miss out! Subscribe to our mailing list and get our 2 Week Overseas Packing List to help you plan for your overseas adventure – whether it's across the world, the Caribbean or Europe.
Join the newsletter
Be in the Know – subscribe to our Newsletter
Other Getaways You May Enjoy