Having all the camping essentials is almost as important as having good company if you are seeking an unforgettable camping trip. Camping is a wonderful way to reconnect with nature, get some fresh air, and be with the people you love.
This outdoor activity is also a budget friendly way to go on a mini vacation. To help you get the most out of your next camping trip we've compiled a list of 20 camping essentials that will make your trip the best one yet!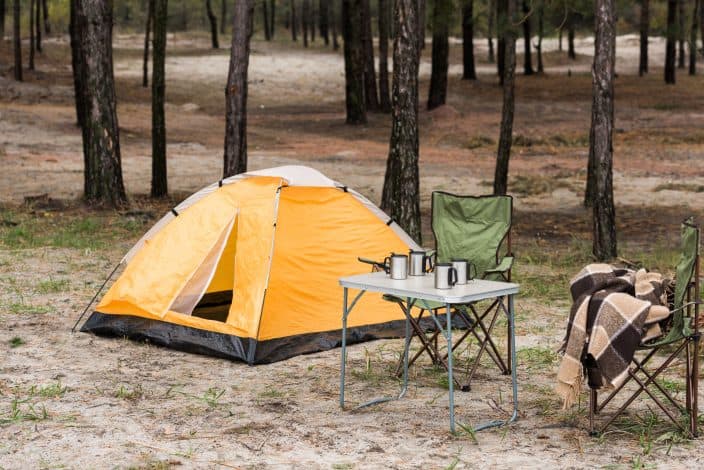 Must-Have Camping Essentials 2021
Health & Safety Camping Essentials
While camping in the outdoors, we are exposed to all kinds of dangers in the natural environment. Now, these aren't extreme dangers, but minor things that we'd rather be protected against. These camping essentials will ensure that you are protected from these nuisances.
First Aid Kit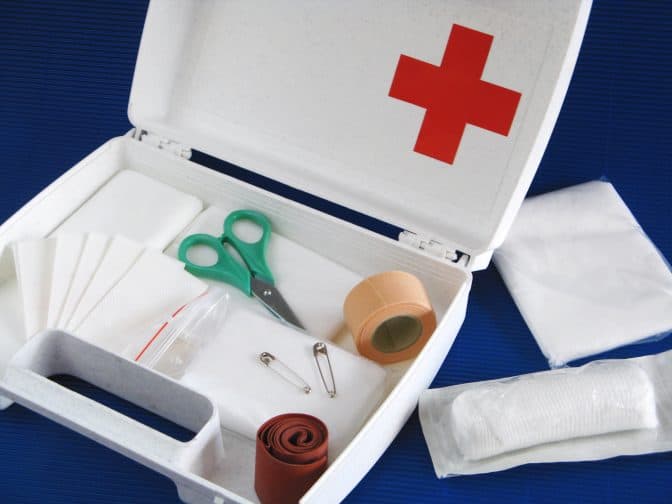 A first aid kit is definitely a camping essentials. During a camping trip, you'll probably encounter sharp branches, rocks, or insects. Having a first aid kit can help treat minor bruises and scrapes while running around in the mild.
Make sure that your first aid kit contains bandages, antiseptic spray, tweezer, wraps, scissors, and gauze. While everyone hopes that they won't need the kit, it always comes in handy when its there!
Sunscreen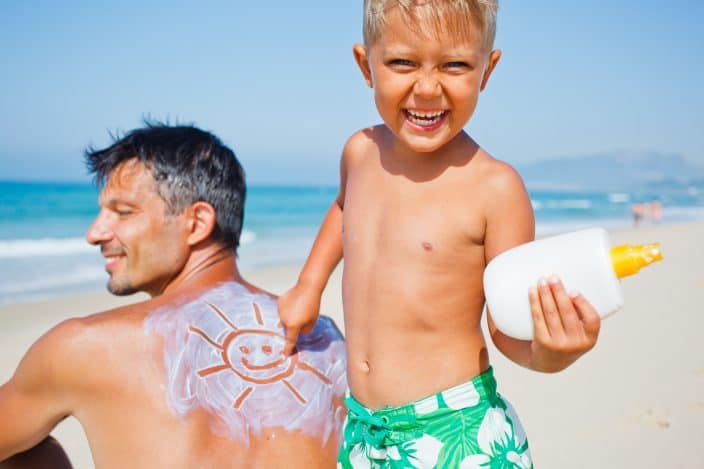 We all know what sunscreen does, it protects the skin from the sun's UV rays. This makes sunscreen one of the most useful camping essentials to have with you at all times. Even if you are camping out under the trees, the sun's powerful rays can still get through. You don't want a great camping trip ruined by a bad burn!
Insect Repellent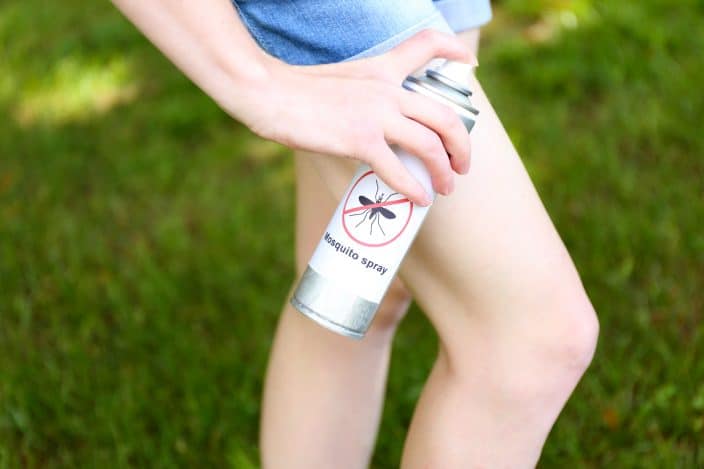 An insect repellent is probably one of the first things that comes to your mind while gathering all your camping essentials. It is certainly at the top of our list!
Areas where you go camping are often hot spots for all sorts of insects. There is nothing worse than getting bitten all over and being itchy for the rest of your trip. Besides being itchy, mosquitoes can also carry nasty diseases that you want to protect yourself against.
We recommend keeping an insect repellent or a mosquito spray with you at times. You can also try bringing citronella candles and lighting them at night when you are having your outdoor dinner! Citronella candles are great for warding off mosquitoes.

Soap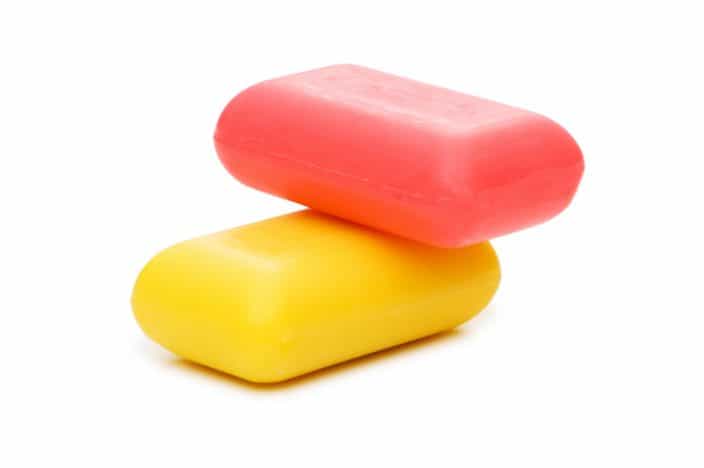 Just because you are camping, doesn't mean you can't be clean! Bar soap is a great way to wash your hands and body while on your outdoor trip. It doesn't take up much space and is easy to use.
It's also a good way to quickly wash out a cut, or your hands before sitting down to some delicious finger food!

Camping Essentials For A Comfortable Trip
Similar to health and safety, comfort is another factor that plays a huge role in making your camping trip a success. The following essential will make sure that you are as comfortable as possible during your trip.
Sleeping Bag, Air Mattress or Sleeping Pod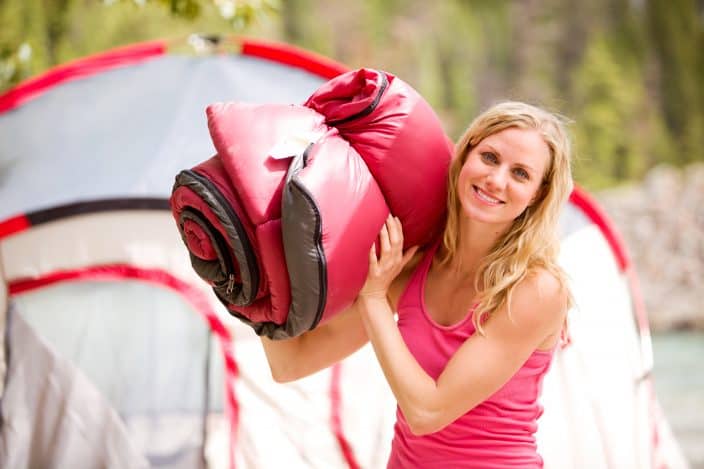 A good air mattress or sleeping bag is extremely important when on your camping trip. The outdoors can already be hard to fall asleep in, especially if you aren't used to the environment. Therefore, what you choose to sleep in is very important.
If you choose an air mattress, you'll need to get a battery operated one to blow it up. Of course, there is always a good, old fashioned sleeping bag. Just make sure that the lining is appropriate for the climate. If you are planning to camp in the summer months, then a sleeping bag lined with material intended to keep you very warm, may not be the way to go.

Firewood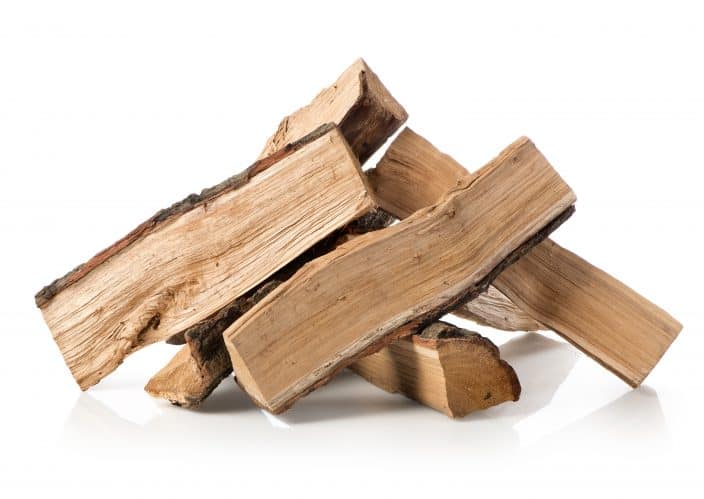 Firewood is one of those camping essentials that really makes the mood. I mean, lighting up the bonfire on a cold night surrounded by trees under the stars, that's what real camping is all about. Lighting up the fire at night not only lights up the surrounding area but provides a lovely ambiance.
If you make the decision not to bring firewood with you, make sure that your camping site is close to a place where you can get some firewood. If not, you can always gather some twigs and branches for you fire.
Tent & Tent Peg
The most important, if not obvious camping essential is a tent! Not having the proper set-up while camping can cause a lot of nuisance. They provide much needed shelter from the elements and add to the cozy feeling of the camping trip.
You may be concerned about being able to set up your tent. Thankfully, there are many pop-up tents available on the market today. These pop-up tents take as low as 30 seconds to set up. Plus, they are so simple to set up, all you have to do is press a button or undo a knot.


Foldable Chairs & Table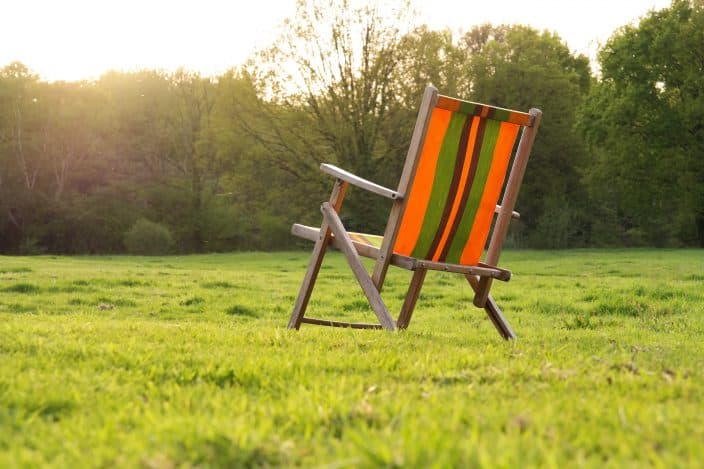 While on a camping trip with family or with friends, its nice to have someplace to sit that isn't on the ground. Folding chairs and a small table are convenient and easy to take with you in the car to your camping trip. It just adds a little more comfort and ease to your experience when you have a table to set your food and essentials on.
Pillow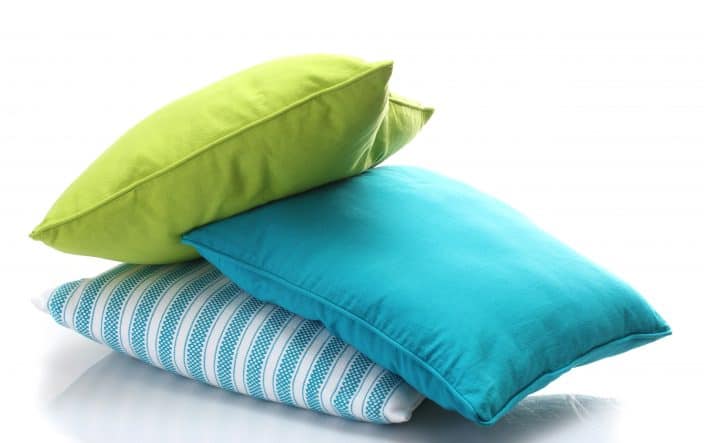 Pillows are definitely an underrated item when packing for a trip. They can instantly make a sleeping bag, chair, or spot on the ground way more comfortable. Just make sure you grab one with a removeable cover that is made for the outdoors. That way you can just throw the cover in the wash after you come back from your trip!
Swiss knife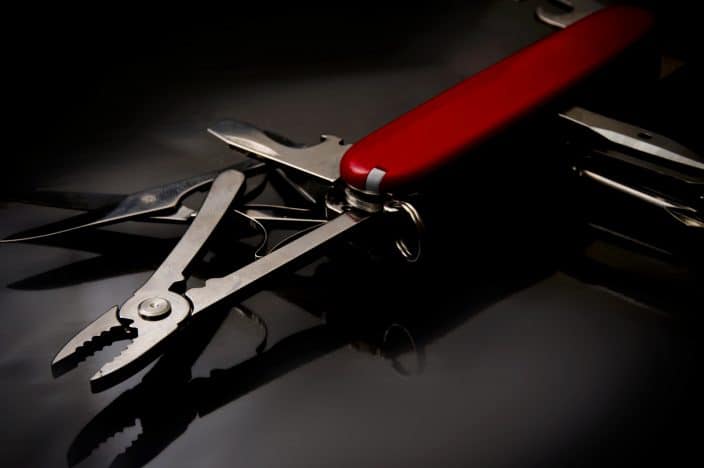 A Swiss army knife is a cult favorite for a reason! It is one of the most versatile camping essentials and useful accessories out there.
This knife can come in handy for so many things, all you have to do is wait for the opportunity to present itself!. You can carve wood, or clean the fish you caught during your trip, use the tweeze or bottle opener for you drinks. The possibilities are endless and the space it takes up is minimal! This is definitely a great universal tool for camping.


Essentials For Better Visibility


Flashlight/Headlamp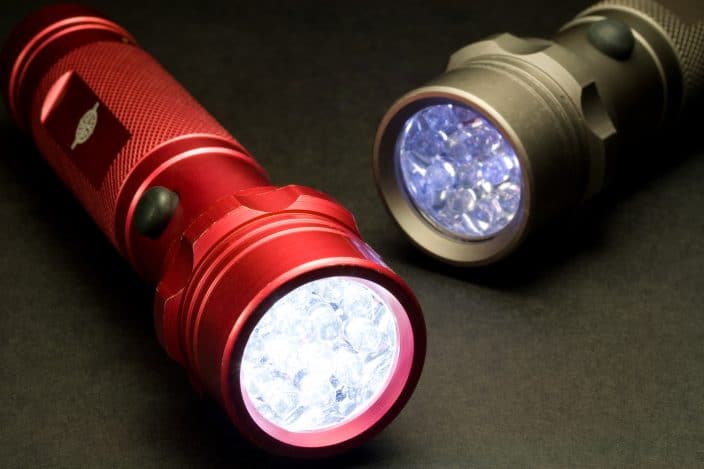 Being able to see at night is arguably one of the most important things during a camping trip. The nighttime in the wilderness can seem even darker than normal. With all the strange animals, insects and surroundings, carrying a flashlight with you essential.
Don't forget to put a flashlight in your backpack before you head on your adventure, you don't want to be stuck after sundown with no way to see.
Lantern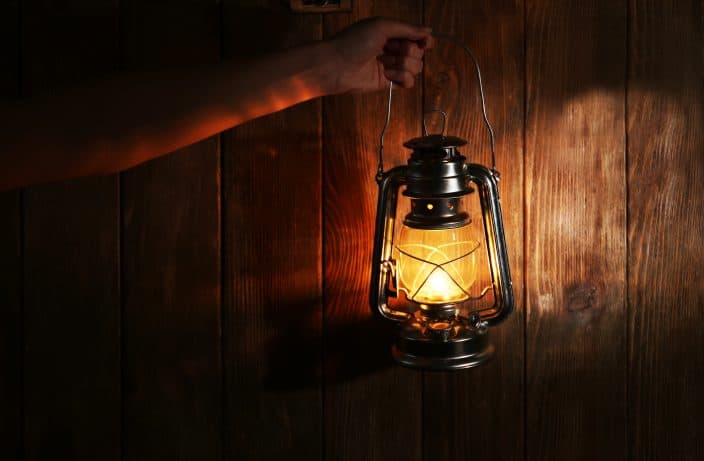 Now, flashlights and headlamps are mostly operated by batteries. Although these are important camping essentials, you cannot rely on them to stay on for a long night. They may be ideal for quick errands around the camp but they are not very effective if you are looking for a constant source of light within your tent.
Bringing along a lantern is a great alternative in this case. All you have to do now is refill the gas, which you typically won't have to do because they last all night!
Emergency lights/Flares
This is another one of those camping essentials that should be in your backpack and within reach at all times. Going on an adventure during camping, like hiking and exploring your environment can pose some dangers.
If the worst case scenario occurs and there is an accident and you can't get back to camp, these are incredibly handy. Using a flare is the best way to let someone know that you are in trouble and help to guide emergency personnel to your location.
Other Important Items To Pack For Your Trip

Backpack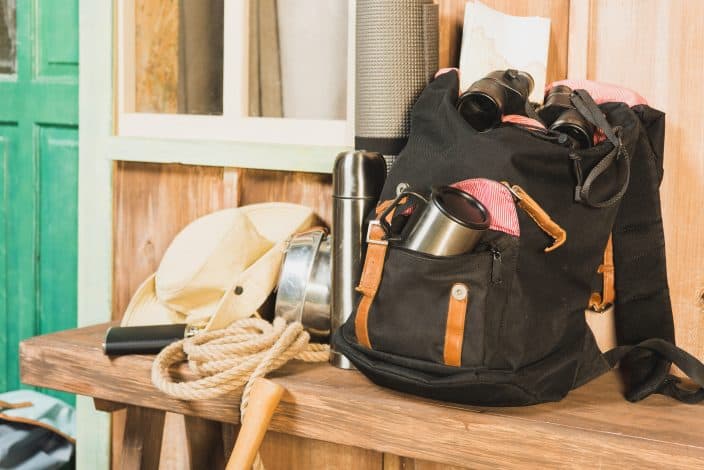 A backpack is one of the most used travel accessories, why not take it on your camping trip. Backpacks come in handy for organizing and holding all of those small items that we have to have with us.
Backpacks are easy to carry, especially while hiking or exploring (as long as you don't make it too heavy). Try grabbing a waterproof backpack with lots of pockets for easy organization!

Power Bank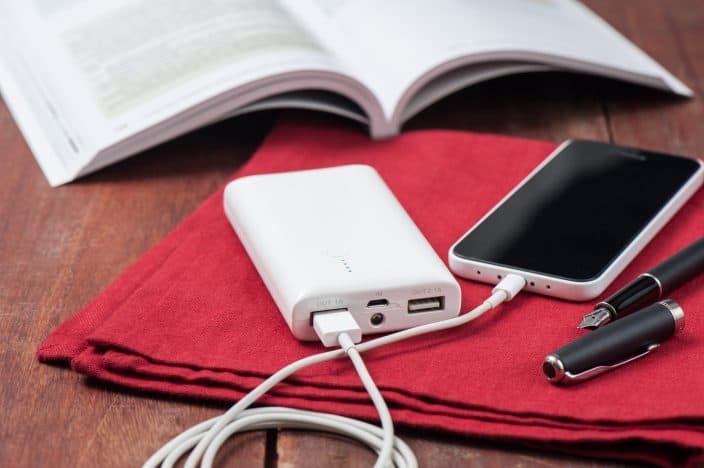 Most of us can't live without our phones. Besides the entertainment portion of our phones, it is important to call for help or emergency services. A portable power bank will make sure that our electronics never run out of battery. This is a must-have on your trip.

Ziploc Bags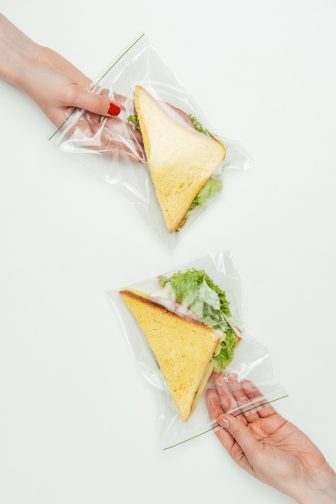 Ziplocs come in handy for everything from keeping food fresh, housing snacks, keeping electronics safe from the rain, or just keeping items clean. They easy seal tab make them air tight and extremely convenient.
If you are looking for bags that are more environmentally friendly, try Stasher bags. These silicone, reusable bags also seal and keep food fresh and clean without the waste!

A Lock
Camping by the lake or in the forest is always fun, but don't leave your campsite unattended if you don't bring a lock. Animals can see an empty tent as their open kitchen, especially if you are keeping food in there. If you plan on leaving valuables behind, you'll want to protect your site from anyone who may want to take your items for themselves!
 This post may contain affiliate links which won't change your price but will share some commission. As an Amazon Associate I earn from qualifying purchases.

Toolkit
A tool kit is also a very important camping essential to have. It will help you in almost everything from setting up a tent, to car repairs, or anything else you may want to build or reconstruct when you are out there. A small toolkit is easy to find and you'll be surprised how frequently it comes in handy.

Tent Pole Repair Sleeve
Camping essentials such as the tent pole repair sleeve are very important if you are looking to have the best experience. It is the easiest way to repair a broken pole and takes no time at all.
Also known as the splint, it is a small tube that usually comes with the tent you buy. If it is not there, however, we would recommend you to buy a few and store them in your backpack or with the tent. There's nothing worse than a broken tent on a camping trip!
What To Pack For Your Dog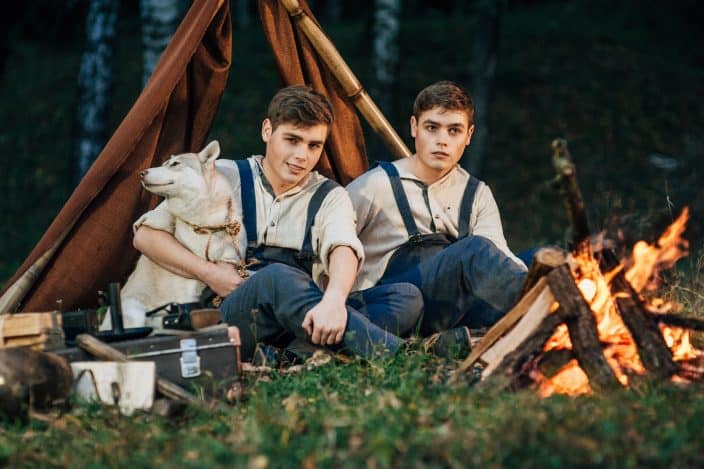 Just like humans our pets, especially dogs, love being in the wild. It is also so much fun to watch your dog run around outside, play fetch with them, and cuddle with them in the tent!
Besides looking out for you during the night while you sleep, you can do a lot of fun activities with your dogs. If you are planning to take your dog on the next camping trip with you. These camping essentials for dogs can come in handy:
Canine First-aid kit
Poop bags
Toys
Leashes or Tie-outs
Dog food
Extra towel
Dog outerwear (for cold or windy nights)
---
An unforgettable camping trip is right around the corner! With these essentials, we're sure that you'll be prepared for anything! Whether you go in an RV, stay in a designated campsite, or explore off the beaten path, a camping trip is a fun and exciting vacation option perfect for family and friends.
Looking for some other great outdoor adventures? We know you'll love our round up of The Best Adventure Vacations In The South!
CHECK OUT WHAT'S NEW ON BETSI'S WORLD
Do you have an camping essentials we didn't list? Let us know in the comments below!