We're sharing our top 8 reasons to plan a visit to one of the Caribbean's most romantic destinations. Turks and Caicos. The Turks and Caicos Islands (TCI) is one of the Caribbean's last great secrets.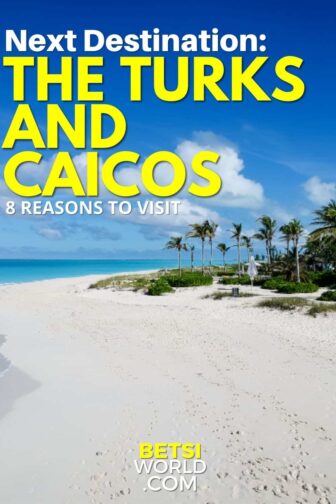 This post contains affiliate links. When you make a purchase through these links Betsi's World receives a small commission at no additional cost to you. As an Amazon Associate, I earn from qualifying purchases.
Located just south of the Bahamas is a chain of gorgeous sand cays. Just poking above glistening turquoise waters teeming with sea life. Outdoor activities and water sports rule on these beautiful islands. Turks and Caicos are perfect for a romantic Caribbean getaway. With gorgeous resorts, vacation rental homes, and Air B&Bs in plentiful supply.
1. Captivating beaches
Beaches are king on the islands. Turks and Caicos have some of the best beaches in the region. The best of the best is Grace Bay Beach on Providenciales island. Which has been ranked among the best in the world by readers of Condé Nast Traveler.
And who can disagree? Protected by Princess Alexandra National Park, three miles of powdery white sand are waiting for you. Take a sunset or perhaps sunrise stroll along the waters edge. Slip into the warm turquoise waters for a swim, or perhaps a paddle. Grace Bay is shielded by a reef, so you'll see lots of sealife.
With only eight of the 40 islands permanently inhabited, it's also very easy to find yourself on an isolated stretch of beach alongside a picnic of freshly-prepared dishes without having to seek out the ends of the Earth.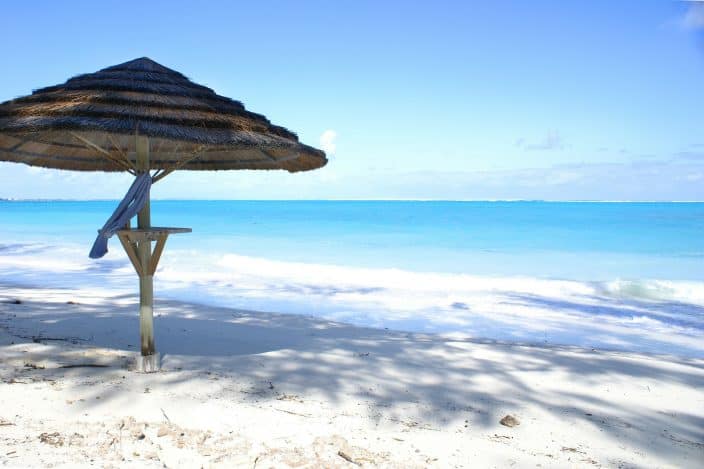 2. Proximity to the United States
The international airport on Providenciales island is less than an hour and ten minutes flying time from Miami. Direct flights also connect the islands to New York, Dallas, Atlanta, Houston, and Philadelphia among other American cities.
American Airlines, Jetblue and Southwest all head to the islands from one US hub or another with nonstop flights.
3. Comfort, indulgence, and quiet nights
Turks and Caicos are not party islands, and that's exactly how the locals like it. So if you are looking for the never-ending party, head over to Jamaica, where the party never ends. Even in Cockburn Town (the capital) or Providenciales (where the majority of the population live), you'll find no thumping music continuing on into the small hours, and certainly no festivities related to spring break.
You'll also find few backpackers on the islands, with accommodation and restaurants aimed at a clientele who prefer comfort and a little indulgence instead, meaning deciding where to stay includes no worries about disturbed sleep.
The islands of the Turks and Caicos are made for romance! Spend the sunset strolling with your partner along the waters edge, hand-in-hand. Share a delightful seafood meal that was caught just that morning. Snuggle up and reconnect over a bottle of wine or cocktails.
4. Wonderful boat trips
Not only are the waters around the Turks and Caicos warm all year long, but they also offer the chance of seeing a huge amount of marine life in their natural habitat, without ever having to get wet.
Turks and Caicos has a variety of excellent snorkeling and scuba diving sites, there is just as much to enjoy above the waves on a boat cruise as below the waves.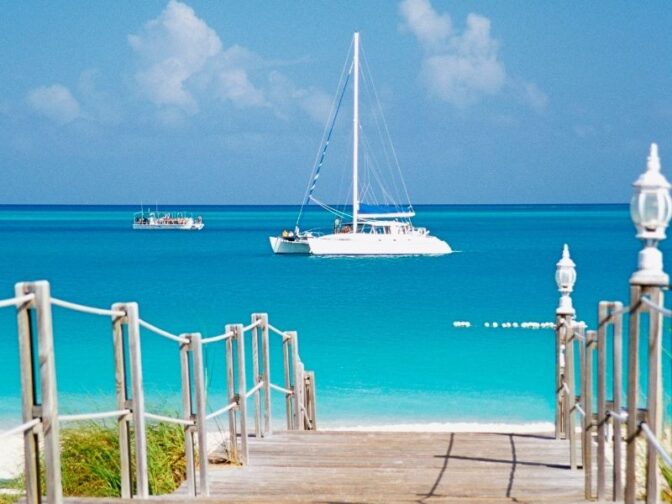 Laying claim to the world's third largest reef system, the islands' waters run wild with colorful tropical fish inhabiting corals only a short distance from the shoreline.
Dolphins are a common sight, as well as humpback whales and eagle rays that soar gracefully into the air like acrobats.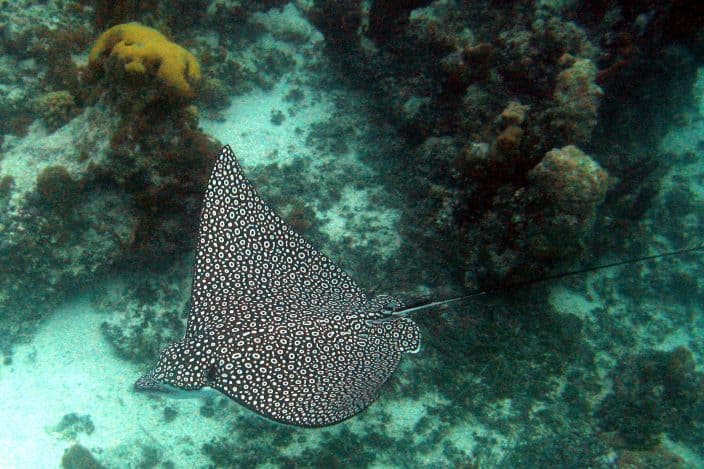 5. Great year-round weather
There's no rainy season or low season in the Turks and Caicos, with temperatures hitting 80-90 F every month of the year.
With little rain to speak of, weather stations pick up an average of 360 days of sunshine annually. There's also little risk of getting caught in a hurricane, with most either skirting north or south of the islands.
6. Less crowded than neighboring nations
Though just a short distance away, Turks and Caicos are significantly less crowded with visitors than either the Bahamas or Jamaica.
This gives the island tranquility and a sense of luxury that other Caribbean island destinations lack. Together with the relaxed atmosphere and easy-going locals, it has drawn the likes of the Beatles' Paul McCartney, and movie star Tom Cruise to either visit or own homes here.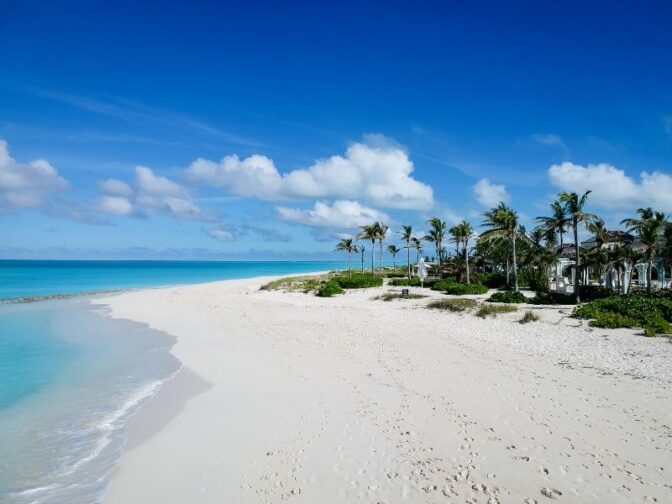 7. Tasty food
Anyone who is a fan of lobster and other seafood will love Turks and Caicos. Not only is it as fresh as it can be, straight out of the ocean, but it's prepared perfectly by highly-qualified chefs, many of whom trained in the United States.

Conch is one of the islands' traditional ingredients, and appears in everything from salads to pasta dishes, but it's just as easy to find a pizza or a steak should you prefer.
The islands' drink of choice is rum, with local brand Bambarra being the favorite among locals, drunk either on the rocks or as part of a cocktail.
8. No currency exchange needed
Perhaps even better, English is the official language, since the islands are a British Overseas Territory (meaning they have their own government but that Queen Elizabeth II is the head of state).
Despite this, the islands use the US dollar as their currency, meaning you don't even need to worry about heading to the currency exchange counter at the airport.
The islands also make use of US plug sockets and voltage, so any electrical items you might want to bring with you will work without having to have the correct adapters and voltage stabilizers.
What To Pack For A Turks and Caicos Vacation
Turks and Caicos Island Vacation
If you're seeking a vacation that's a cut above the rest and yet can boast pristine white sand beaches a short hop from home, the choice is clear – Turks and Caicos.
With everything a beach and water lover will fall for, Turks and Caicos' under-discovered beauty, waters teeming with sea life, and more, it's the perfect recipe for a secluded and romantic getaway for two.
If you loved this article, subscribe to our newsletter and keep up with the latest posts on travel, food, and home!