To kick-off "In Search of the Perfect Beach…" I have been chatting with Nigel and Martha, the blogging couple behind Bay Breezin. Nigel and Martha live in Ireland, and they have found their perfect beach at White Park Bay, Ireland.
Martha & Nigel are an international couple with a difference — an age difference. This couple got to know each through their mutual love of Sweden. Martha, working for a Swedish rental company, processed Nigel's credit card and sent him directions for his upcoming trip to Sweden. A few years later Nigel & Martha met in Leipzig, Germany.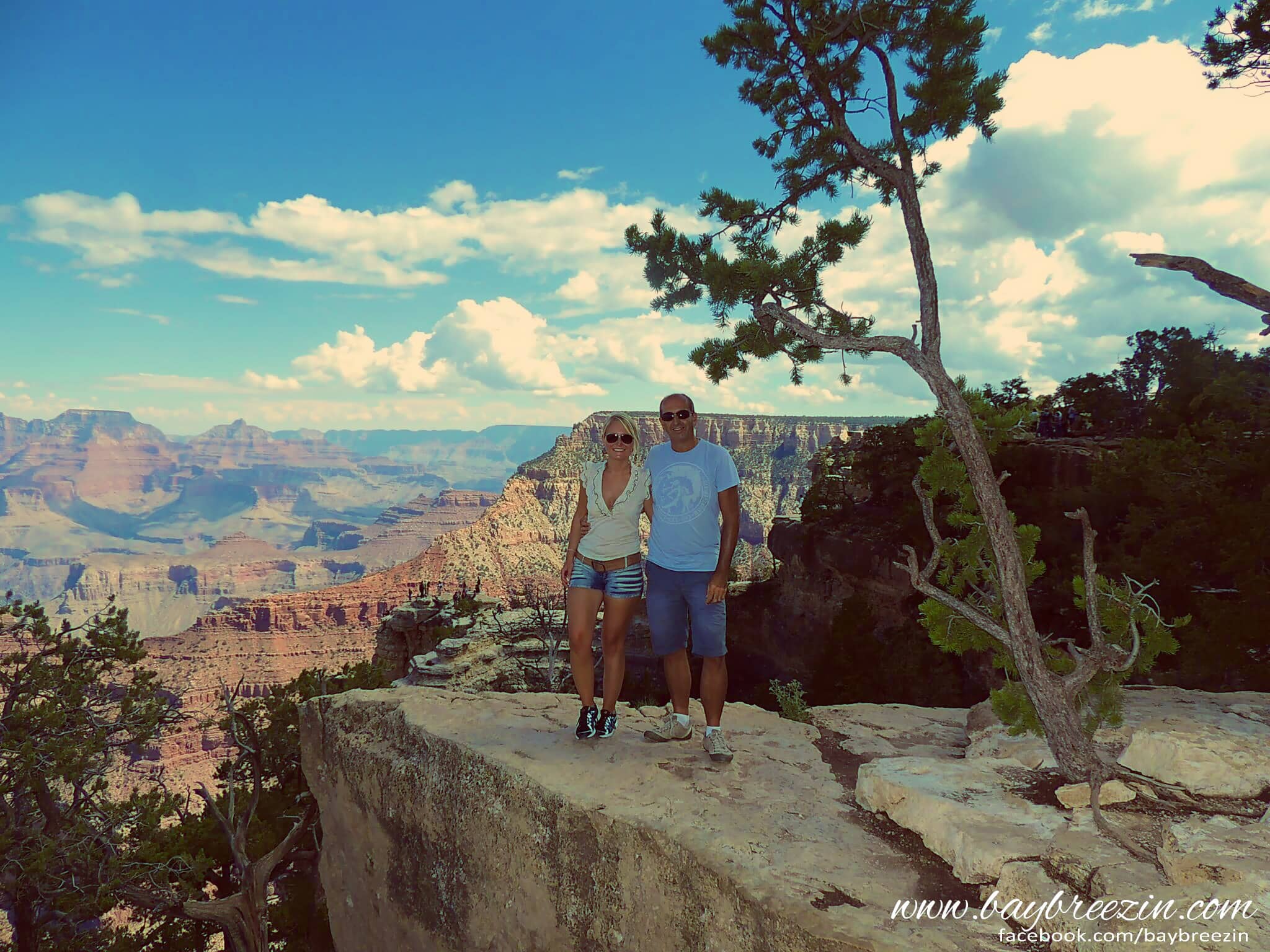 In 2015 this international couple married on a California beach. They will readily tell you that when they are traveling, the age difference is most apparent in the evening when on of them wants to stay out and explore while the other prefers to snuggle up in bed with a cup of tea ….
Nigel & Martha certainly have the wanderlust bug — they have taken three road trips in 20 months!!
Hi Nigel and Martha! What is your favorite beach?
We have been fortunate to have travelled to many different countries and seen many beautiful coasts around the world, but we are also lucky enough to live in stunning Ireland where countless beaches can be found to compete with any of the more exotic destinations.
Our favorite beach though is White Park Bay. It is located on the North Coast of Northern Ireland, just over a one-hour drive from the Province's Capital City of Belfast. One of the most famous tourist destinations in our area is the Giant's Causeway, and it is literally just around the corner. We regularly take day trips here because this area's wide range of beautiful spots makes it ideal for a variety of outdoor pursuits, such as hiking, horse riding and surfing.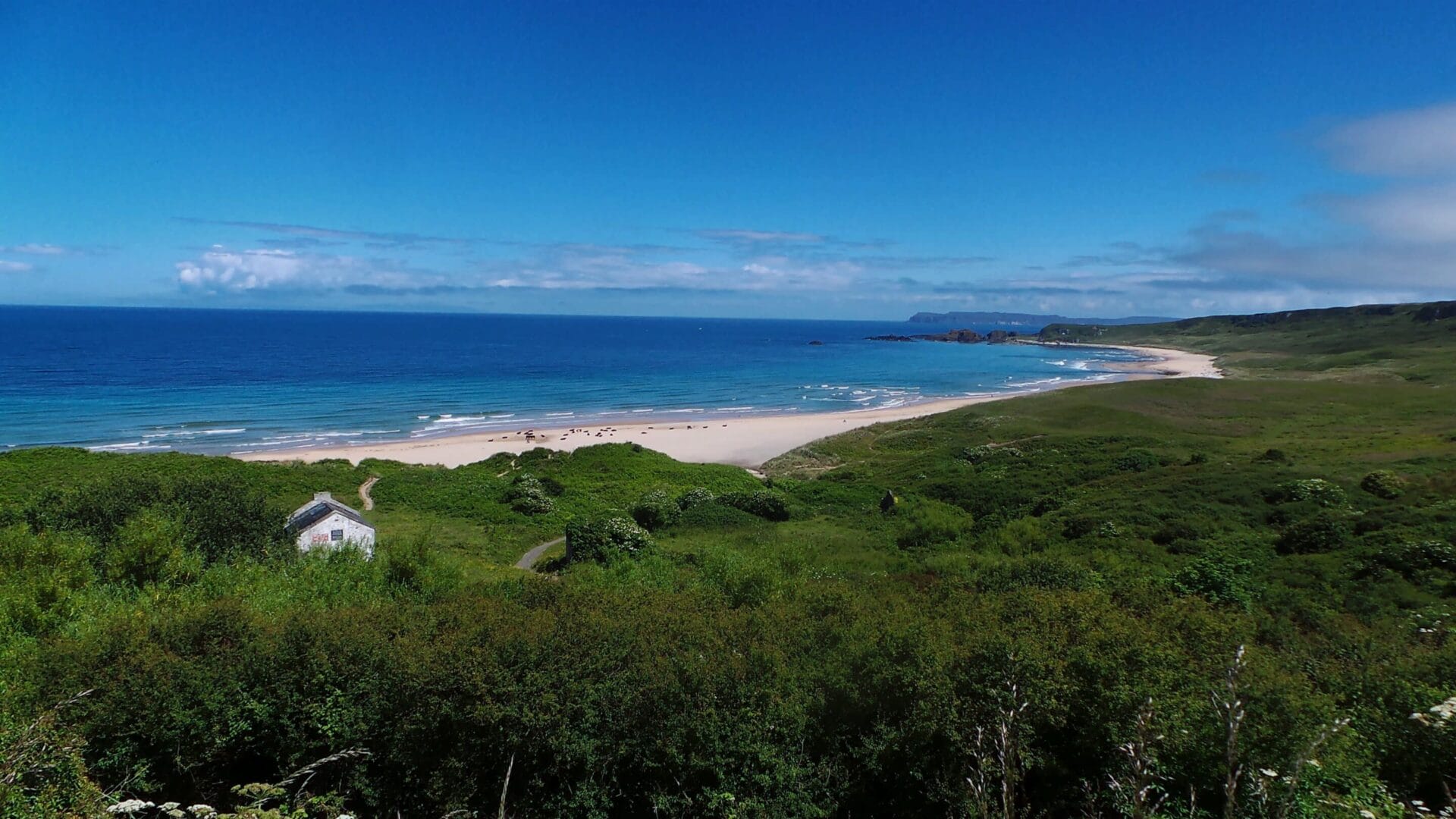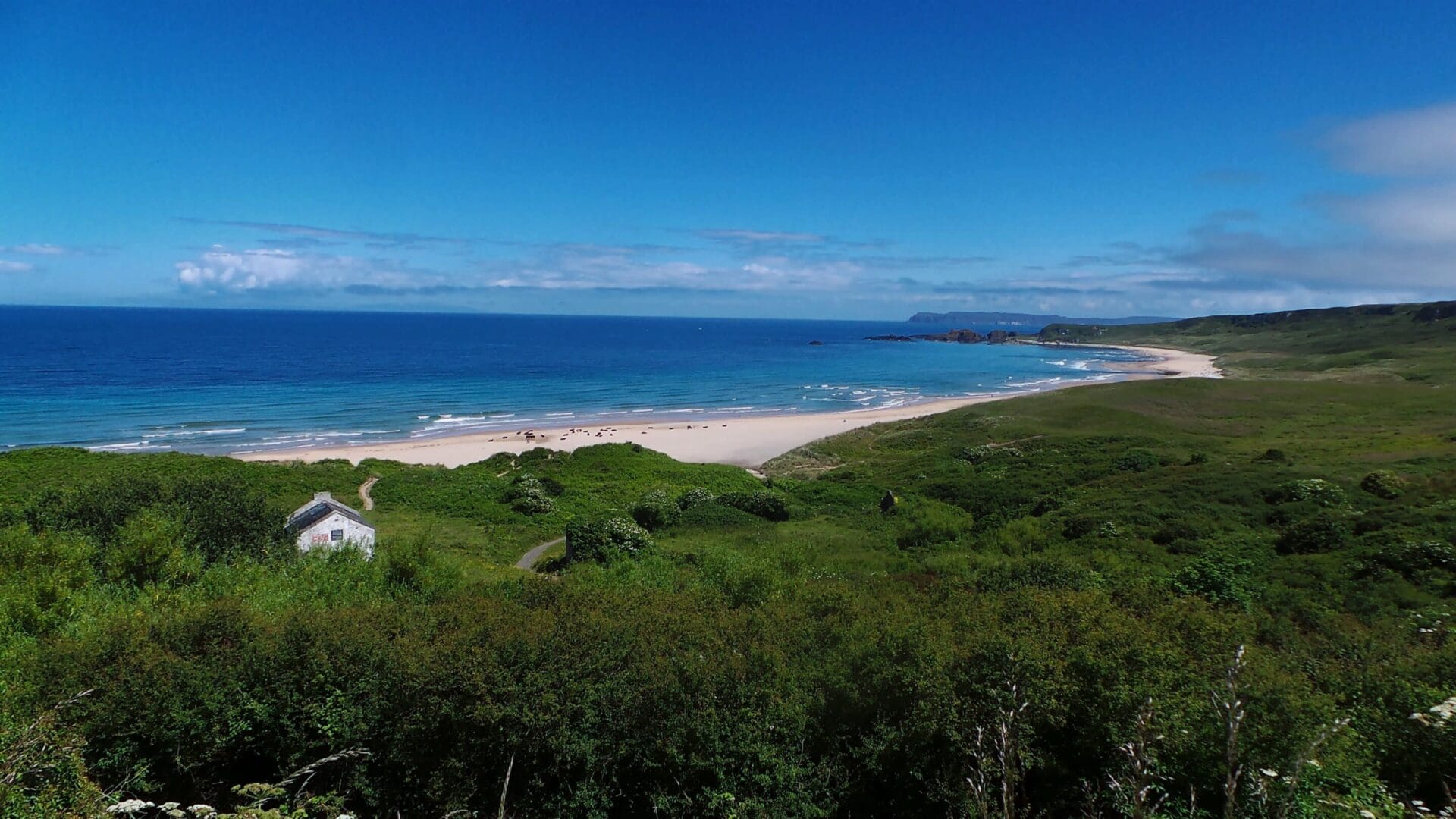 What makes White Park Bay Beach so special for you?
This soft and sandy beach forms a white arc between two headlands on the North Antrim Coast and can be reached from a smallish car park (free parking) via a winding path and a few steps down the hillside. It is actually quite deserted — not at all like Malibu Beach in California, with a major highway running behind the beach! It isn't uncommon to have the beach practically to yourself even in summer.
Even with being mainly sand, there is the added bonus of rock pools. Bear in mind that this is a piece of wild Ireland at its best and you will not find any facilities or lifeguards here — so bring a picnic if you're planning on staying a while!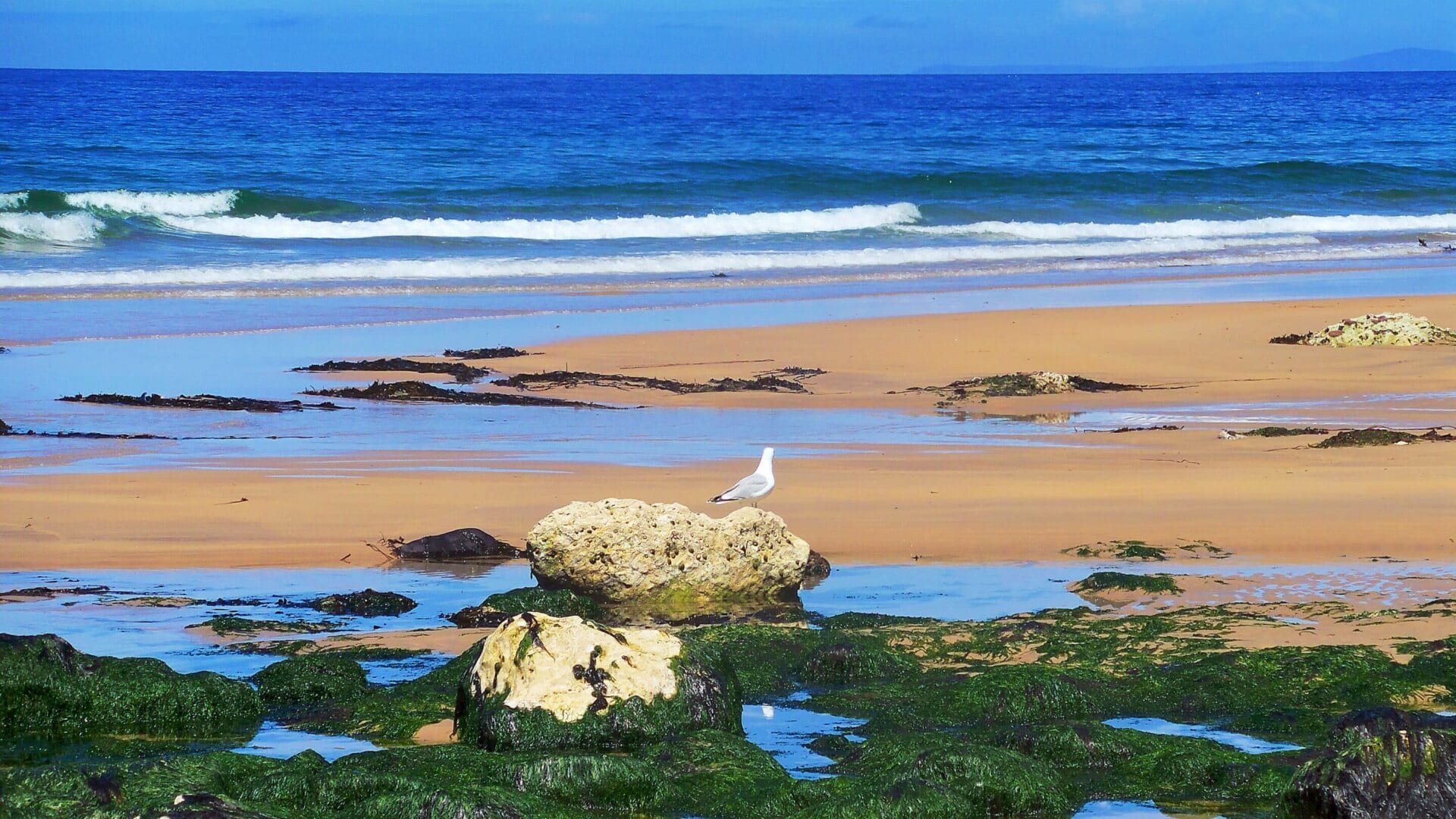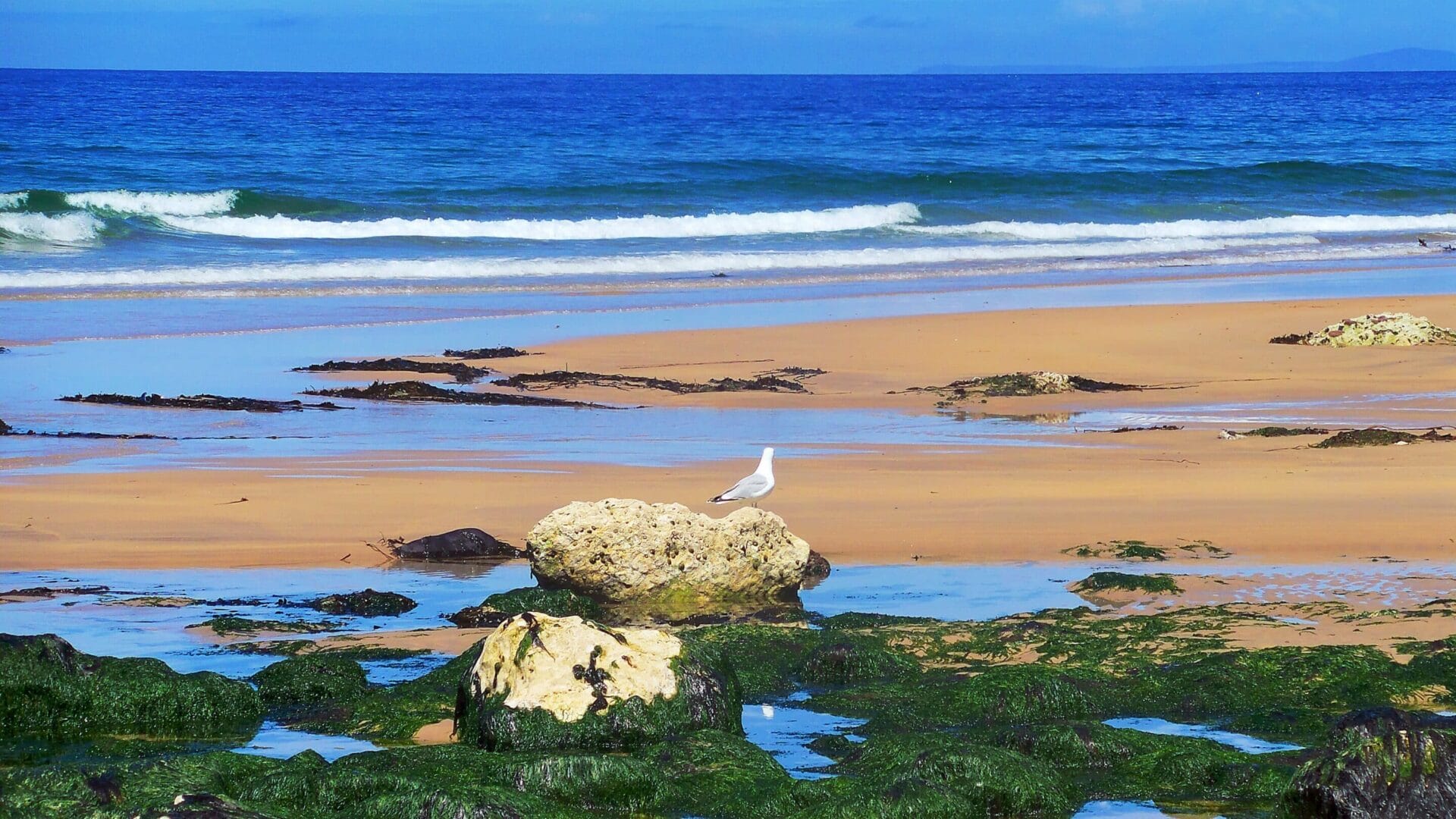 You will be able to indulge in any of your favorite beach activities here, such as sunbathing, surfing and building sand castles. If you are very lucky you might even spot a pod of dolphins swimming by.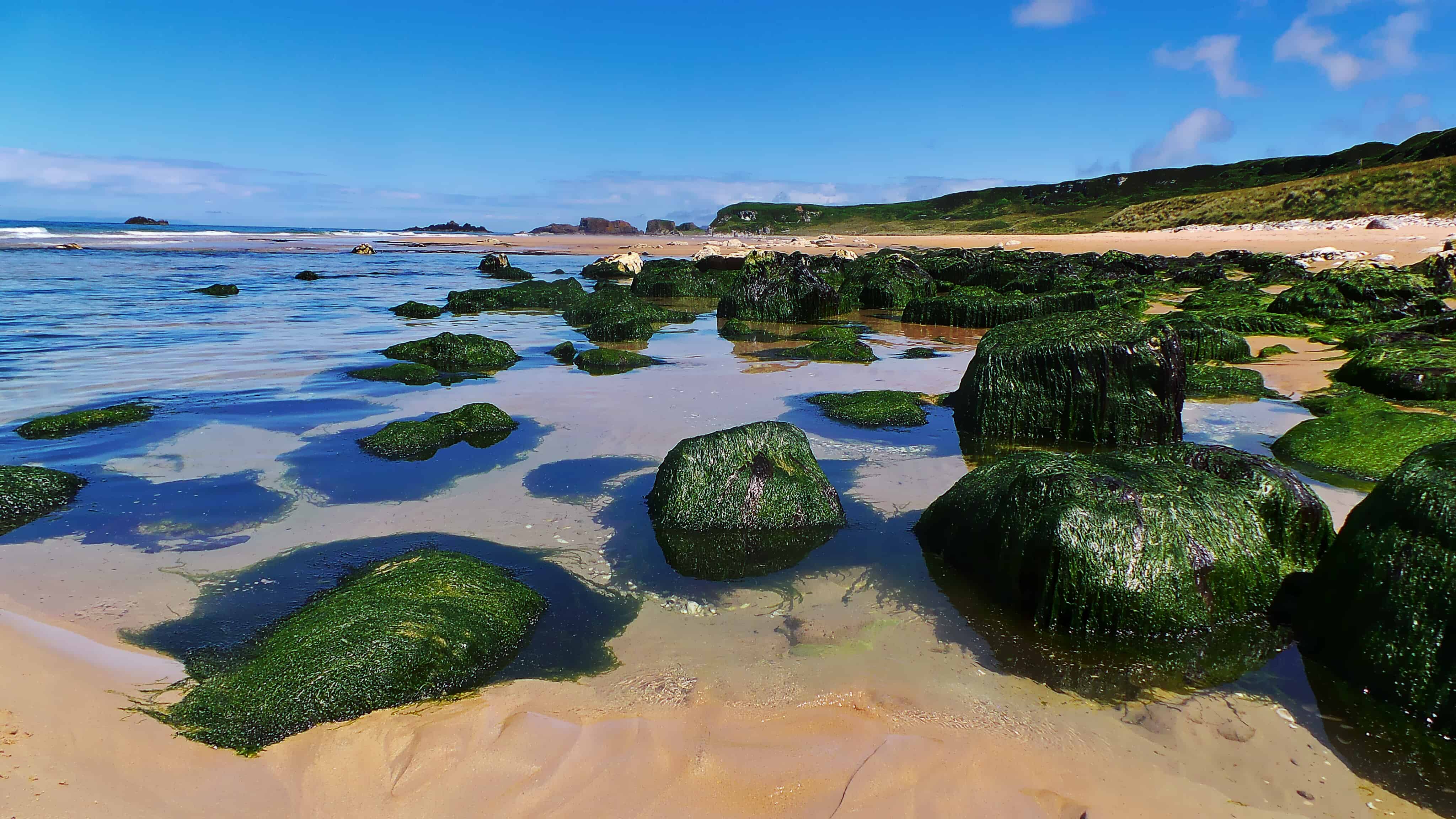 When is the best time to go?
This is the million-dollar question to ask anyone about Ireland! The climate here is notoriously unpredictable. We have had our share of picture book summers, but they are by no means guaranteed. Sometimes, it has been known to be warmer in Mid-Winter than in Mid-July. The late spring and summer do offer a lot of time to explore, and as daylight hours reach their peak you might find yourself playing outside in daylight even as late as 11pm. On a hot, sunny day, try to get to this beach early to make sure you find a parking space.
What activities did you do? What was the highlight?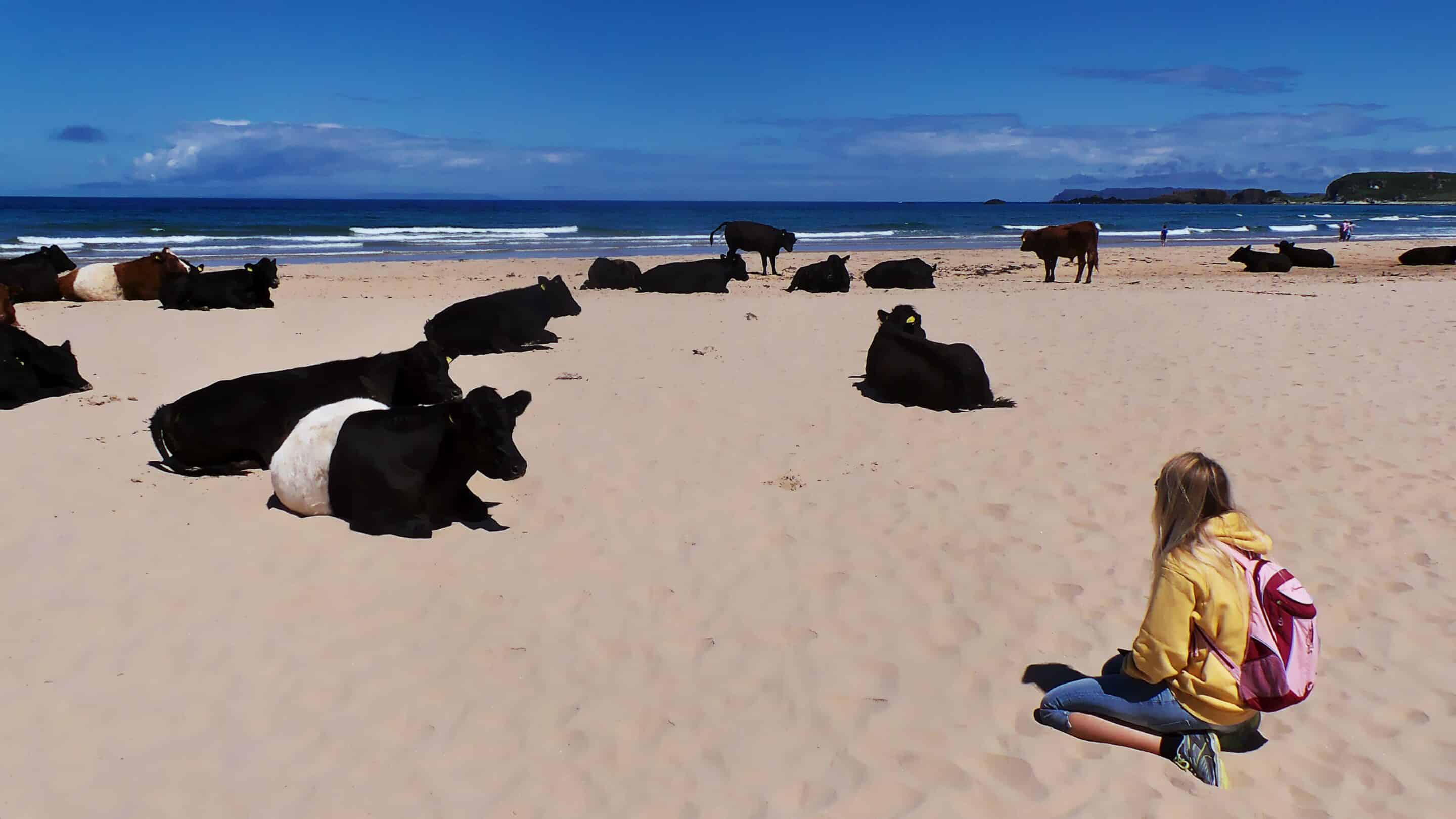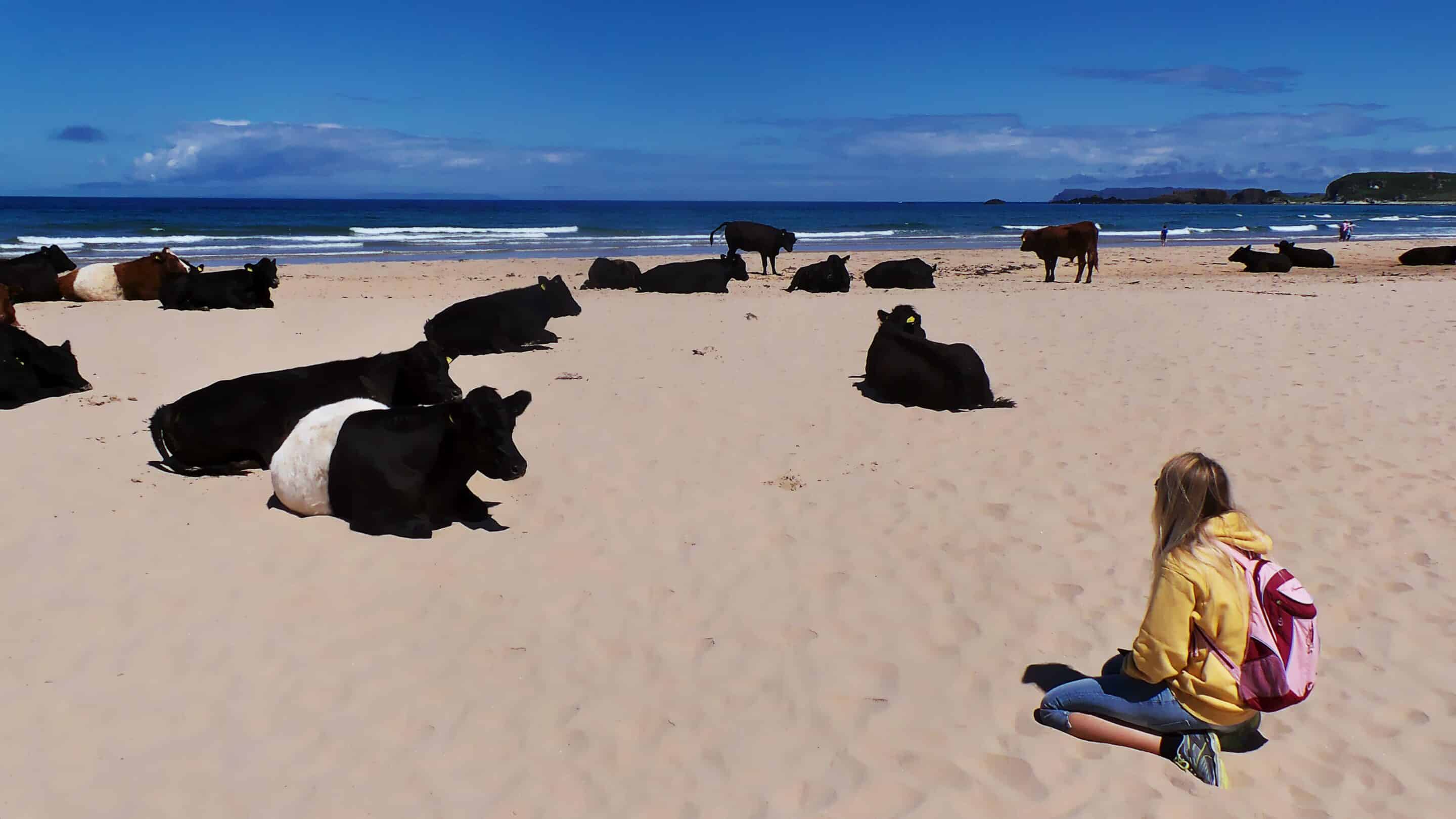 This beach offers something unique that we have never seen anywhere else so far. It is quite likely you might encounter its most famous residents: a herd of very chilled out cows that like to wander down from their green pastures in the surrounding hills for a bit of sunbathing at their own free will. They appear to be very used to being admired by visiting humans. So much so that some of them enjoy lying in the sand on their sides, catching the rays. The only drawbacks are the presents they leave behind … i.e. careful where you put your feet.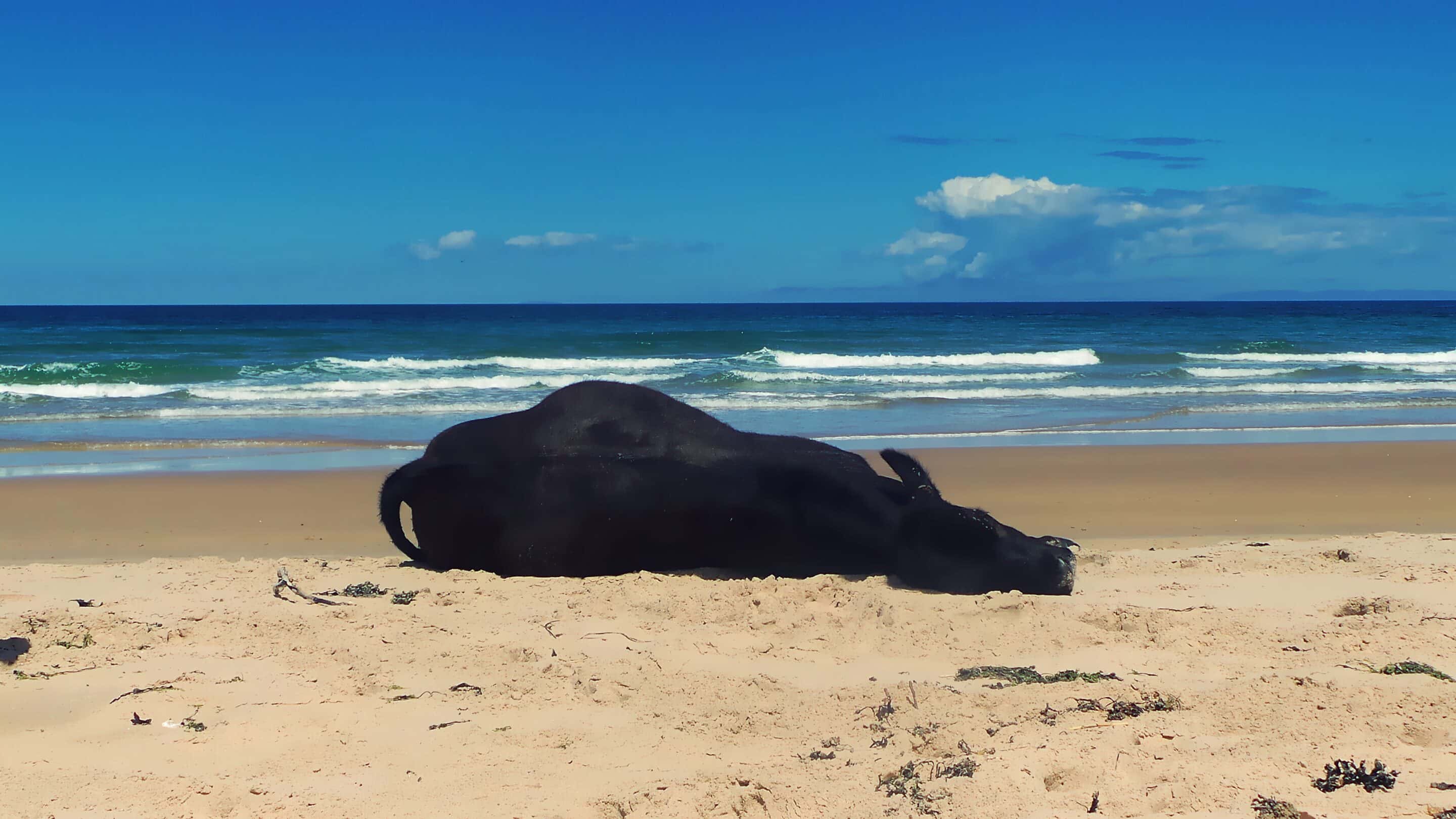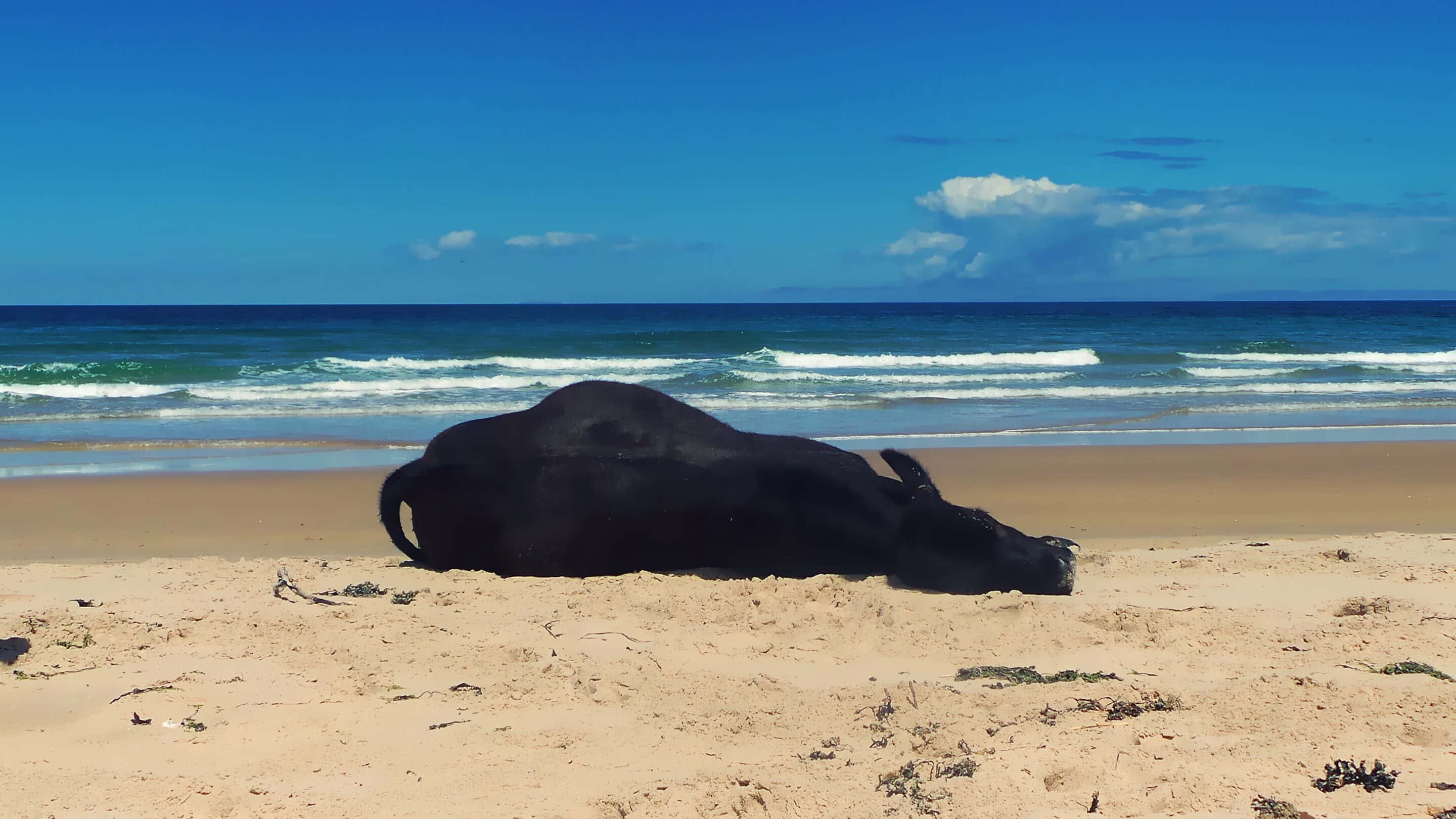 Can you recommend other things to do or things to avoid when visiting?
At the far end of the beach you will reach a pathway, and as long as the tide is out, that is guaranteed to take your breath away with its unusual rock formations. Follow this path and you will end up right in the middle of one of the many local filming locations of the series 'Game of Thrones': Ballintoy Harbour. At Ballintoy Harbour, you will find a cafe and bathrooms.
Also worth a visit, since you are in the area would be:
Dark Hedges ('Game of Thrones' filming location)
Any additional travel tips or advice for us?
Because Northern Ireland is still relatively undiscovered, there aren't any tourist traps as such. While there are admission fees to the main attractions, most of our beautiful spots provide free parking. But get here quick, because we have been noting an increase in international visitors since the famous Titanic Museum opened in 2012!
 This post may contain affiliate links which won't change your price but will share some commission. As an Amazon Associate I earn from qualifying purchases.
Where are you off to next?
Our next trip will certainly be an adventure, as in late March we are heading to Tromsø, high above the Arctic Circle in Northern Norway. From there, we will be sailing through the stunning fjords of the country's West Coast to the Lofoten Islands for a quick visit. We have found this area to be extremely photogenic, which got Nigel and his camera very excited. We are hoping to capture the Northern Lights and we are looking forward to doing something completely out of our comfort zone!
What are three must-have items that you take on your travels and why?
A camera and a camcorder to document all of our adventures and misadventures. At least two good books: One for Martha to read and one for Nigel not to read.
A bag of mixed nuts and raisins for a snack on a rock somewhere….Nigel's survival rations!
Lastly, what has been your favorite destination so far and why?
We could expand and tell you more about Lake Tahoe, Sedona, Telluride, Oslo and vast parts of Sweden, but to save you some time: Our last stay on Coronado, California was made particularly special by our wedding on the Island's Central Beach – Another favorite for sure.
Thanks for spending time with me Nigel & Martha! I can't wait to read about your future adventures!
You can follow Nigel & Martha's adventures on their blog, Instagram, facebook, and Twitter.
CHECK OUT WHAT'S NEW ON BETSI'S WORLD
Liked this post? Sharing is caring!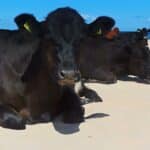 Beach Vacations You'll Love