Quench Your Thirst Along the "CoolCraft Trail"
West Volusia Tourism Advertising Authority Introduces the "Cool Craft Beverage Trail"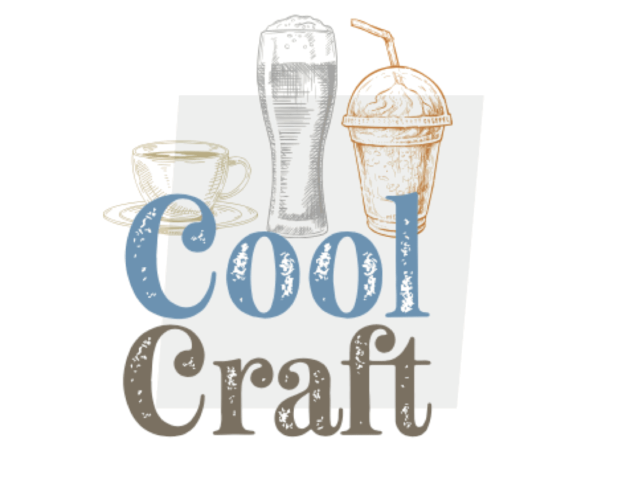 DeLand, FL – It's time to hit the trail and find beverages as "cool" as their destination! West Volusia County, Florida's eclectic mix of attractions, restaurants and boutiques make it a spectacular spot to visit … and now it's even cooler, with the "Cool Craft Beverage Trail."
West Volusia Tourism Advertising Authority is proud to kick off the beverage trail starting on November 27, 2020.
Visitors will be able to hit the trail for the best "crafts" around … and we aren't just talking about the beer, though there is plenty. With meads, smoothies, teas, coffees, and, of course, some of the best brews, you can tour and taste all the "trail" destinations have to offer.
Who and what you'll find on the Cool Craft Trail
BEER
HyderHead
Following the strict recipes and utilizing non-GMO ingredients, the folks at HyderHead invite you to have a wee taste of the highlands in their legendary Downtown DeLand brewery, themed after the founders' Scottish heritage.
Blue Springs Brewery
Florida inspired and Volusia brewed, Blue Springs Brewery, named after nearby Blue Spring State Park, brings delicious food and drinks to the heart of West Volusia County for people of all ages to enjoy.
Central 28 Beer Company
The culmination of 25-plus years of brewing outstanding beers of exceptional quality, Central 28 Beer Company is a meaningful leader in the local craft brewery scene, offering crisp, superior beers.
Persimmon Hollow Brewing Co.
Sporting American and Belgian-style beers, Persimmon Hollow Brewing Co. is the dream of two brewers and best friends who wanted nothing more than to open a craft brewery in the heart of historic Downtown DeLand.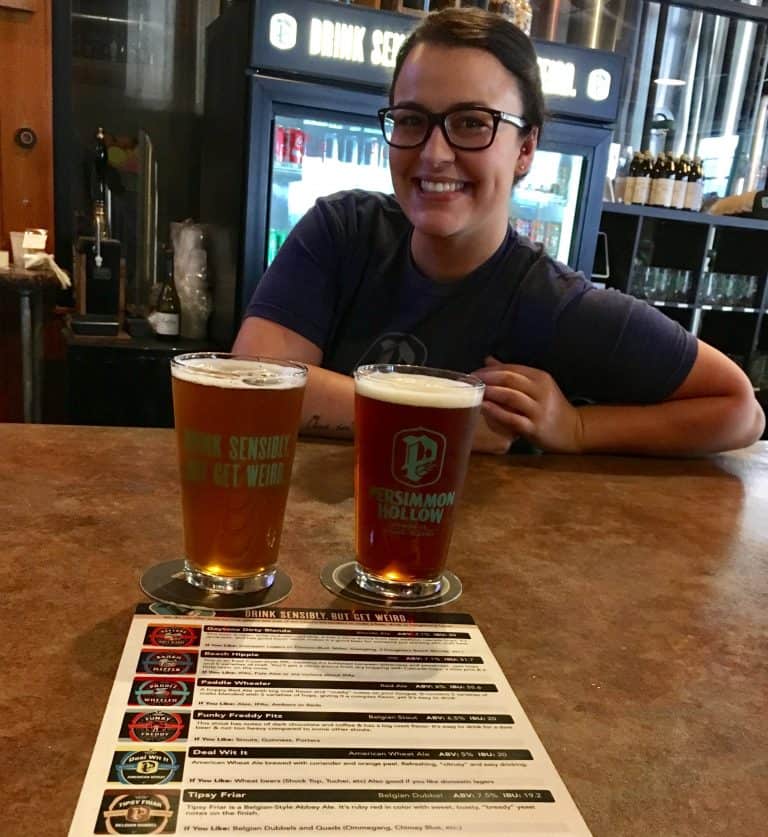 COFFEE
Trilogy Coffee Roasting Co.
Trilogy is a small batch coffee roaster that is locally known for its ethically sourced, exceptional specialty coffee. Roasting each batch each day, Trilogy is the local expert in bringing out the ideal flavor from each coffee bean.
Breyting Community Roaster
Founded by enduring friends Von Coven and Fred Schneider (frontman of the iconic rock group, The B-52's). The roastery was created to do one thing well, support non-profit organizations through the sales of coffee. (Open virtually 24/7 and locally for select seasonal pop-ups.)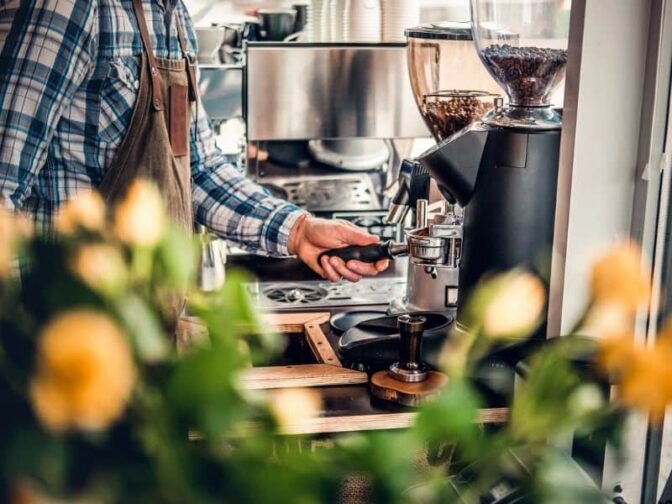 MG Coffee Brews & Bites
Enjoy organic, single-origin, fresh roasted coffee and teas from around the world, along with your choice of freshly baked pastries, cakes and sweets … and don't forget the sandwiches at this unique DeBary bakery.
WINE
The Elusive Grape
Featuring more than 40 different wines by the glass and a selection of cold beer, The Elusive Grape has been proudly serving as "DeLand's living room" since 2003.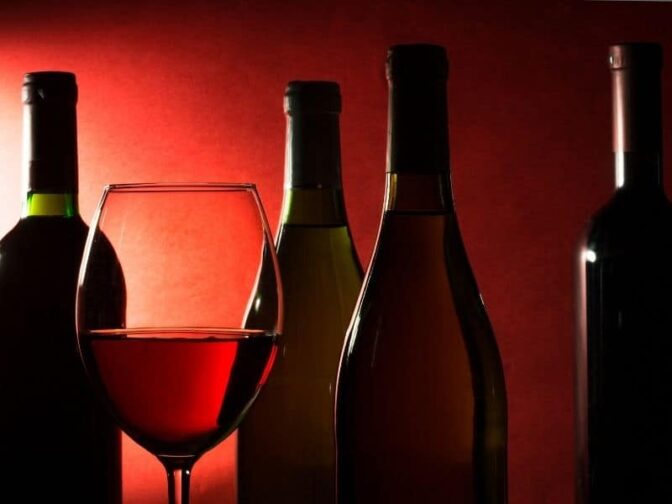 Elliot Vineyards
Enjoy the unique tastes of the Sunshine State with locally grown Muscadine Grapes, available all year long frozen, and learn the art of the craft of winemaking at Elliott Vineyards, home of the Sandhill Crane Gang Wine Club.
Spring Garden Vineyard
Every year, from August through September, enjoy picking your own muscadine grapes at Spring Garden Vineyard. Its Country Store also sells jellies, jams and other canned muscadine products, along with other wine making supplies.
MEAD AND MORE
Odd Elixir Meadworks
Specializing in traditional mead techniques with a creative approach to ingredients and flavor, Odd Elixir is a nano concept winery inspired by the amazing local flavors of Florida.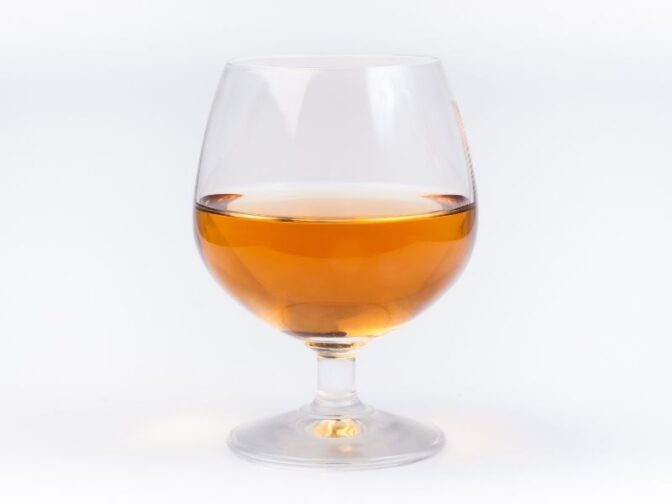 Beeatroot
From 100% Authentic Organic Cold Pressed Juice, to Organic Whole Fruit Smoothies, Superfood Smoothie Bowls, Wellness Shots and more, Beeatroot is West Volusia's holistic "Farmacy," located in the heart of Downtown DeLand. 
Kermit's Key West Key Lime Shoppe
What may seem like an odd addition to the CoolCraft Beverage Trail is actually one of our favorite stops in the area. Specializing in everything key lime, Kermit's Key West Key Lime Shoppe's crown jewel is its Key Lime Juice. Pair it with their key lime pie on a stick, dipped in Belgian chocolate, or any of their other key lime goodies, and you're guaranteed to leave your mouth puckered.
 This post may contain affiliate links which won't change your price but will share some commission. As an Amazon Associate I earn from qualifying purchases.
WIN ON THE COOL CRAFT TRAIL!
You can also win on the "trail!" Taste and share your 5 favorites on Instagram by using #CoolCraftTrail and follow @VisitWestVolusia to win your FREE pint glass koozie. For more information, visit www.coolcrafttrail.com.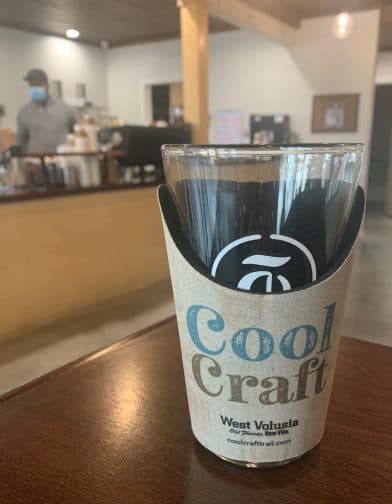 WEST VOLUSIA COUNTY
Conveniently located between Orlando and Daytona Beach, West Volusia County, Florida offers visitors the opportunity to enjoy parks, pristine natural beauty, historical homes like The Stetson Mansion, a vibrant downtown and award-winning restaurants within 14 distinct communities. 
Be sure to visit historic Downtown DeLand – voted America's BEST Mainstreet – and its many delectable restaurants; take flight with the award-winning Wings of the West; or if you want a bit more adventure, head out on the St. Johns River or explore the Blue Spring State Park. These are just a few of the many natural, cultural and historical area attractions you find when you visit West Volusia County. 
West Volusia Tourism Advertising Authority's mission is to develop and support marketing and advertising programs intended to bring increased tourism dollars into West Volusia, and enhance its image as a tourism destination. It works with area accommodations, tourism service providers, attractions and resources, and event promoters to represent the area to potential visitors, tour operators, travel and meeting planners, and the media. 
CHECK OUT WHAT'S NEW ON BETSI'S WORLD
What's your favorite craft sips trail? Let us know and leave a comment below.
Here Are Even More Awesome Florida Destinations
Are you jonesing for some Florida sun and fun? If so, I've got something for everyone here and I know you'll love these other getaway ideas to help you plan a fabulous Florida getaway. Check out these tips, tricks, and trip ideas to find one that fits you.
Pin To Your Favorite Board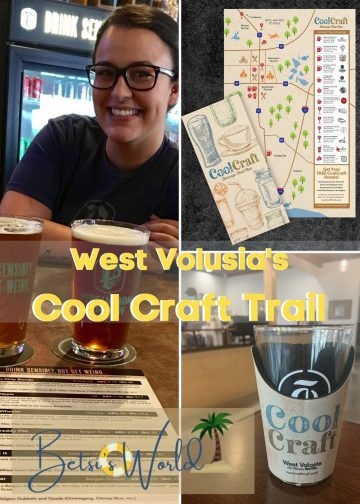 Other Getaways You May Enjoy