We're sharing some of the top events throughout the Southeast that are perfect for road trips. Reflecting the heart and soul of the South, we know you'll be inspired to plan a holiday road trip.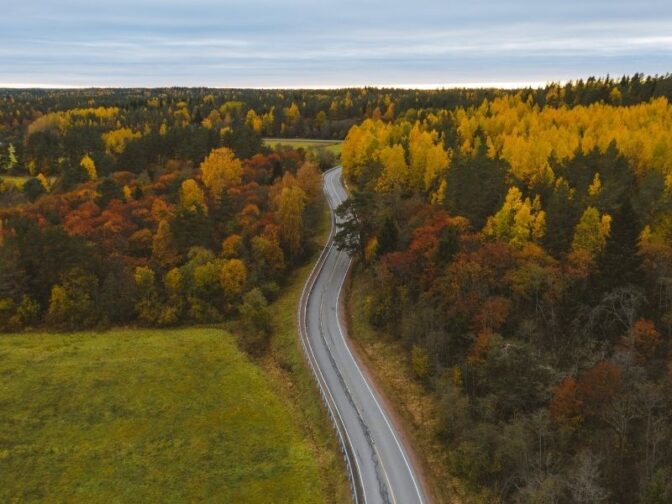 Covid Update
The goal of all of these events is to put health and safety first. Check the individual states and events for COVID updates.
November Events
November 7, 2020, Townsend Grains & Grits Festival, Townsend, TN, www.grainsandgritsfest.com
Whiskey lovers and distillers unite to celebrate the culture of whiskey, spirits and distilling at the Grains and Grits Festival of southern spirits and gourmet grub. This premier TN Whiskey Trail festival is where all distilleries from across the state are represented and ready to talk about their craft. An added bonus is the emphasis on foods that showcase the culinary creations of the area as well as chefs from all across the South. This year the festival will feature James Beard awarded Chef Michael Sullivan for some open-air outdoor cooking and Master Distiller Jeff Arnett from Jack Daniels as one of the many Master and Head Distillers at the event.
November 7-8, 2020, Peter Anderson Arts & Crafts Festival, Ocean Springs, MS, www.peterandersonfestival.com
Blue Moon presents the 42nd Peter Anderson Arts & Crafts Festival—the largest fine arts festival in the state drawing more than 400 artists, crafters and food vendors, a state-wide blue moon art contest and over 150,000 people to Ocean Springs. The festival was created to offer public awareness of local artists and businesses as well as to honor master potter, Peter Anderson. This year the festival has partnered with Galleria BMW to add another unique twist to the event. Pairing art and technology, Galleria BMW Interactive Discover Pavilion integrates art with engineering, with live paintings on BMW car hoods and a miniature BMW children's racetrack. This year they will introduce Pepper the Japanese kinetic robot that will offer festival goers information regarding the festival or BMWs.
November 11-15, 2020, 36th Annual Frank Brown Songwriters' Festival, Perdido Bay, FL, https://www.frankbrownsongwriters.com/
The 36th annual Frank Brown International Songwriters' Festival will follow an abbreviated schedule for 2020 running only five days. Please join locals in celebrating acclaimed songwriters across the Florida/Alabama Gulf Coast in a dozen different venues. Both seasoned and aspiring songwriters and musicians from across the globe have opportunities to play their songs for a public longing to hear the stories behind the lyrics.
November 11-15, 2020, Cucalorus Festival, Wilmington, NC, http://www.cucalorus.org
The 26th annual Cucalorus Festival is held in downtown Wilmington bringing together filmmakers, performers and creative entrepreneurs for the screening of over 200 films alongside live performances, site-specific installations and a two-day series of discussions surrounding technology and social justice. Supporting over 300 professional filmmakers and performers from across the globe, Cucalorus focuses on gender equity and lifting up emerging voices. If COVID-19 related the hosting of events, Cucalorus will adjust the program to include virtual and outdoor screenings.
November 12-15, 2020, Christmas Jubilee, Mobile, AL, https://www.juniorleaguemobile.org
Jumpstart your holiday shopping with the Junior League of Mobile's largest fundraiser—Mobile's Christmas Jubilee. Meander through the wares of some 100 merchants, enjoy beautiful holiday decorations, live entertainment, a food court area with a cash bar, a silent auction, an art walk and, of course, Santa! Held at the Mobile Convention Center, this holiday market offers Santa's Workshop with activities for the children and televisions broadcasting football games.
November 12-15, 2020, Dickens Christmas Show and Festivals, Myrtle Beach, SC, www.dickenschristmasshow.com
Enjoy a walk down memory lane at the Dickens Christmas Show and Festivals with an inspirational use of the world's most beloved Christmas-themed novel, "A Christmas Carol" by Charles Dickens. Experiences include lots of Christmas shows at a variety of venues, Sherlock Holmes Murder Mysteries, Scrooge's Hunt for the Missing Presents-Scavenger Hunt and the spectacular 19thCentury Victorian Holiday Marketplace. Knock out that holiday shopping and enjoy some entertainment and other festival attractions (Festival of Tables, Festival of Trees, Festival of Wreaths, Festival of Stockings, Festival of Worlds and Santa's Castle) at this 29th annual beach event.
November 12-15, 2020, Riverhawk Music Festival, Brooksville, FL, https://lindentertainment.com/riverhawk-festival-home/
A multi-day family music event, Riverhawk Music Festival focuses on bringing an eclectic mix of music to fans. Sertoma Youth Ranch is home to the event where guests may enjoy four days filled with camping as well as three talent-filled stages nestled in a scenic area. The festival showcases a full youth program and Americana music including Newgrass, Alt-Country, Zydeco, Roots Rock and all new brands of acoustic energized music.
November 15, 2020-February 17, 2021, Pigeon Forge Winterfest, Pigeon Forge, TN,
Where can you find a winter wonderland in a Southern city draped with five million lights? Why, in Tennessee, of course—Pigeon Forge Winterfest, one of the area's most popular events in the gateway of the Great Smoky Mountains. An event some three decades old, Pigeon Forge joins with neighboring cities to fight the winter blahs and add some splendor to the most special time of year. Enjoy Dollywood theme park and their award-winning Smoky Mountain Christmas festival, as well as other popular traditions, and be sure and bring the family for what's sure to be your favorite vacation of the year!
November 20-21, 2020, 25th Annual American Indian Heritage Celebration, Raleigh, NC, https://www.ncmuseumofhistory.org/events/festivals
Virtual Event Only for 2020
Now in year 25, the North Carolina Museum of History in downtown Raleigh plays host to its largest event of the year, the American Indian Heritage Celebration. The entire family will enjoy over 100 event presenters including artists, dancers, musicians, craftspeople, drum groups, storytellers, scholars and authors. Each tribe processes onto Bicentennial Plaza in front of the museum for the roll call of tribes and organizations—a festival highlight—followed by dance celebrations. If you are inspired to learn more about the American Indians of North Carolina, past and present, this event is for you.
November 20-22, 2020, Mistletoe & Moss Holiday Market, Lake Charles, LA, www.jllc.net
A Lake Area holiday season tradition, Mistletoe & Moss Holiday Market is a great way to kick off your holiday shopping and find unique gifts. Shop over 80 merchants at the market featuring apparel, gifts, accessories, specialty foods, seasonal and year-round decorative items and home furnishings. And, that's not all! Come for shopping, stay for the food! Join the Preview Party Gala for a taste of Lake Charles' fabulous restaurants, cocktails, auction items and live entertainment. Other opportunities include the Preferred Shoppers Breakfast and Mistletoe & Moss' Ladies Night with a wine tasting and appetizers from local caterers. Bring the kiddos for a visit with Santa.
November 20-January 2, 2020, Enchanted Garden of Lights, Lookout Mountain, GA, www.seerockcity.com/lights
For 26 years, Rock City has put on a holiday light extravaganza that has grown into one of the attraction's most popular events. Enchanted Garden of Lights features more than 30 holiday scenes with over a million LED lights that transforms the gardens into a fantasyland with four realms of wonder: Yule Town, Arctic Kingdom, Magic Forest and North Pole Village. Bring the family and plan to enjoy gingerbread cookie decorating, hot cocoa and entertainment each evening. Visitor favorites include dinner with Santa, Jack Frost and Inara the Ice Queen.
November 26-December 26, 2020, Mountain Country Christmas in Lights, Hiawassee, GA, https://georgiamountainfairgrounds.com/localevents/christmas
Have some family-friendly winter fun at the Georgia Mountain Fairgrounds with thousands of lights and exhibits. There's much to do visiting Poinsettia Place, Candy Cane Lane, Santa's Workshop, Toyland, Frosty's Trail and more. There will live music, arts and crafts vendors, food and Santa! This year COWTOWN is a new addition—a live exhibit with an old-time creamery offering the opportunity for patrons to participate in preparing a cow for milking by hand. Kids love the hands-on experience plus they get an education in the processes of making butter, ice cream and soap.
November 27-29, 2020, Brasstown Valley Resort & Spa Holiday Show, Young Harris, GA, https://www.brasstownvalleyresortandspaholidayshow.com/
Holiday shows and events are the best and Brasstown Valley has a three-day, family-friendly fine craft and art show in the beautiful rolling hills of the Blue Ridge Mountains. Enjoy visiting the Brasstown Valley Resort and Spa where tourists love not only the lodging, but also the food, pool, hiking, golf, horseback riding and other activities. Thanksgiving and Christmas seasons showcase the Resort decorated with dozens of Christmas trees, gingerbread houses and an electric train running through a miniature town. Come take a peek at the Cherokee heritage and find a unique gift for someone special on your holiday list.
November 27-December 31, 2020, Magic Christmas in Lights at Bellingrath Gardens and Home, Mobile, AL, https://bellingrath.org/experiences/events/magic-christmas-in-lights-2020/
Magic Christmas in Lights is a Gulf Coast holiday tradition with a dazzling display filled with three million lights spread over 15 scenes throughout the 65-acre estate. This holiday walking tour is perfect for the whole family. Put it on your calendar and join Magic Christmas in Lights as they celebrate 25 years at the Bellingrath Gardens and Home.
November 30-December 23, 2020, Christmas at the Library, Charlotte, NC, https://billygrahamlibrary.org/christmas-at-the-library/
Remind your family of the wonder of Christmas with a live nativity, carolers, horse-drawn carriage ridges through fabulous light displays, tours of the Library's exhibits and other equally special activities.
December Events
December 1-31, 2020, Southwest Louisiana Christmas Lighting Festival, Lake Charles/Sulphur, LA, www.visitlakecharles.org
You'll be in the Christmas spirit in no time with parades, performances, concerts and festivities going on throughout the Lake Charles area during the holiday season. Join the fun for Light Up the Lake, where the entire family will enjoy making gingerbread houses, seeing parades by land and sea, plus spectacular fireworks over beautiful Lake Charles. For those dreaming of a white Christmas, head over to Sulphur's Christmas Under the Oaks Festival where it snows every year! Located at the Brimstone Museum complex, Heritage Square is transformed into a winter wonderland with twinkling lights, holly wreaths and, of course, snow. Knock out some shopping at The Holiday House where you'll find more than 25 different shops with holiday decorations, gifts, ornaments and more to help deck your halls.
December 3, 2020, Hometown Holidays Parade, Forsyth, GA, https://www.forsyth-monroechamber.com/hometown-holidays-parade
Bring the family and jumpstart the holiday season with Forsyth's Hometown Holidays Parade including sparkling light-covered floats, tractors, animals and music. The parade begins in front of historic Tift College and continues around three sides of the downtown square. In the parade you'll see local officials, civic organizations, businesses, cheerleaders, marching bands, the Citizen of the Year, dance troupes, pageant winners, carolers, Mr. and Mrs. Claus and more! This event is typically well-attended with downtown shops and restaurants staying open late to accommodate guests. Mark your calendar as this is one of the oldest and most awarded holiday parades in Middle Georgia.
December 3-5, 2020, Christmas in Davidson, Davidson, NC, http://www.christmasindavidson.com/
Christmas in Davidson offers something for absolutely everyone. Ride the trolley, stroll down Main Street, get an early start on your holiday shopping with lots of fun specialty shops, meander through the Holiday Village of vendors and enjoy a myriad of entertainment on the Library stage. Visit Ten Thousand Villages at the Davidson College Presbyterian Church Congregation House for goods from more than 30 developing countries. The little ones can visit with Santa and pick up some very necessary reindeer food. There will also be food and beverages in addition to a live nativity.
December 4, 2020, Christmas on Limestone, Gaffney, SC, www.facebook.com/GaffneySCEvents/
If small town charm is what you're digging this holiday season, look to celebrate Christmas in Gaffney where you can experience the spirit of the season on every corner throughout the downtown area. Enjoy a night-time parade as it travels through historic downtown, and as it ends, Christmas on Limestone begins. There's plenty for the whole family to be involved with from lights and trees to shopping and food, inflatables, singing and much more! Visit Santa and share your wish list. Don't miss the Christmas Laser Light Show at Jolly Park with 3D aerial laser beams choreographed to family-friendly holiday songs.
December 4, 2020, Gatlinburg Fantasy of Lights Christmas Parade, Gatlinburg, TN, https://www.gatlinburg.com/event/fantasy-of-lights-christmas-parade/
This year will mark the 45th annual Fantasy of Lights Christmas Parade in Downtown Gatlinburg celebrating the holiday season and beginning of Gatlinburg Winter Magic. There will be beautiful floats fully decorated with one-of-a-kind displays including LED lights. Marching bands will add to the fun as well as large balloons, dancers and holiday characters.
December 4, 2020, Lighted Boat Parade of Elizabeth City, Elizabeth City, NC, https://www.facebook.com/events/531187187482640/
The Lighted Boat Parade of Elizabeth City is an evening of festively lighted and decorated boats meandering around the wharfs on the downtown waterfront. You'll see skiffs, sailboats and pontoons along with costumed crews circling the area while cheering crowds enjoy the ambiance, holiday music and all! The perfect combo package of both land- and water-based holiday celebrations, there are free cookies and hot cocoa, a wandering Santa, glow sticks for the kiddos, shopping, restaurants and pubs, music and artists selling their crafts.
December 4-5 and 11-12, 2020, Christmas Village at Heritage Farm, Huntington, WV, http://www.heritagefarmmuseum.com
Award-winning Heritage Farm offers a collection of some 25,000 square feet of Appalachian artifacts spread across seven museums and dedicated to Progress, Industry, Transportation, Children's Activity, Bowe's Doll & Carriage, Country Store and Heritage Museum. The property (recently named the state's first Smithsonian Affiliate Institution) pulls all of their facets together during December to create Christmas notions resonating with the Appalachian Frontier. Artisans and re-enactors bring Appalachian history to life as they feature woodworking, spinning, soap making, pottery and blacksmithing. Other noteworthy activities include A Live Nativity Story, an old-fashioned visit with Santa and Mrs. Claus, Jingle Wagon Rides, the chance to be an elf and make toys in Santa's Frontier Workshop, dancing with Frosty the Snow Man, live holiday music, S'mores making, cookie decorating, hot cocoa and other Appalachian Frontier Christmas traditions.
December 4-5 and 11-12, 2020, Dillsboro Festival of Lights & Luminaries, Dillsboro, NC, https://www.romanticasheville.com/dillsboro_festival_luminaries.htm
Enjoy this beautiful festival in the artsy mountain village of Dillsboro. A throwback of sorts, Dillsboro's celebration is adapted from a Scandinavian custom of lighting the way for the Christ child. More than 2,500 candles in white bags line the streets where there are a dozen or more galleries and artist studios to experience. The local town merchants a/k/a elves, trim their buildings, many of which date to the late 1800s, in traditional white lights. During these two weekends, shopkeepers stay open late and serve coffee and other warm drinks along with homemade treats to their guests. Other fun amenities to look for include a variety of entertainment, horse-drawn carriage rides, a Santa letter-writing station and a live nativity at the church. The festivities begin at dusk each evening and end about 9 p.m. Admission is free.
December 4-18, 2020, Marietta Pilgrimage Christmas Home Tour, Marietta, GA, http://www.mariettapilgrimage.com/
This year, in light of the current COVID conditions, the Marietta Visitors Bureau and Cobb Landmarks & Historical Society, organizers of the Marietta Pilgrimage Christmas Home Tour, have decided to transition this year's tour to a self-guided walking tour featuring historic homes located in the Church-Cherokee Historic District. Anyone can enjoy the self-guided tour from December 4-18 and vote for homes in different categories such as "Best Traditional Décor," "Most Over-the-Top Décor," and "Best Light Display." Purchase a Marietta Pilgrimage Walking Tour Book for $25 at the Marietta Welcome Center or the William Root House beginning November 28th and it will include a walking tour map, photos and information about the participating homes. Younger tour-goers will enjoy the scavenger hunt which is also included.
December 6-31, 2020, Sparkle Sandy Springs, Sandy Springs, GA, https://www.visitsandysprings.org/sparklesandysprings/
What a tradition in this little Georgia town as the City of Sandy Springs lights up with the Sparkle Sandy Springs holiday event in its 4th year. The multi-week extravaganza kicks off with the 2nd annual Sparkle Sandy Springs Holiday Parade on Sunday, December 6. The parade will run from the Heritage water tower, down Mount Vernon Road and all the way to City Springs. As the parade comes to an end, the city's Christmas Tree and Menorah lighting will take over. Kids should be keeping watch as it's rumored that jolly ole St. Nick could make an appearance. Don't skip strolling the village to see the light displays—they are lovely.
December 7, 2020, Columbus Christmas Parade, Columbus, MS, www.columbusmainstreet.com
The first Monday of December is special in Downtown Columbus where you'll find thousands of residents and visitors lining the streets ready to experience the Columbus Christmas Parade along with the sights and sounds of the holiday season. Each year a theme is chosen, and floats are judged on specific criteria. Past themes have been fun things like "A Super Hero's Christmas" and "A Story Book Christmas," so it's a sure bet that this one will also be delightful. There's a Grand Marshall leading the way riding in a decorated, lighted train pulled by a tractor followed by school bands, city officials and so many floats. New for this year, Columbus Main Street plans to add a "Hometown Heroes" float full of frontline workers from the COVID-19 pandemic. Come bring the family and see for yourself why Columbus is known for their Christmas parade.
 This post may contain affiliate links which won't change your price but will share some commission. As an Amazon Associate I earn from qualifying purchases.
December 9-25, 2020, Community Holiday Light Show, Danville, VA, https://www.danvilleva.gov/1847/Parks-and-Recreation
Come feel the community spirit in Danville as they deck the halls at one of the oldest civic-owned parks with thousands of dazzling lights. In year number seven, the 16-day Community Holiday Light Show promises to be the center of yuletide celebrations and traditions for residents in Southside. You'll get your Christmas groove on with a drive-through light show complete with beautiful displays built by local families, organizations and businesses, as well as crafts, refreshments and complimentary Santa photos inside Children's Village. This year, the event will add a special activity each weeknight of the show. It could be anything from a costume character to roasting s'mores at the fire pit. Also, one night will be designated as "sensory friendly" so be sure and look for that.
December 10-13, 2020, Dickens on Centre, Fernandine Beach, FL, https://www.ameliaisland.com/landing-pages/Dickens-on-Centre-Christmas-Festival
In its 6th year, Dickens on Centre is a free festival in Historic Downtown Fernandina Beach on beautiful Amelia Island. The Victorian-inspired holiday event is perfect for the entire family with costumed characters, themed entertainment and performances, Santa visits and a variety of vendors selling seasonal gifts and wares. You'll immediately recognize the inspiration of Charles Dickens' novel "A Christmas Carol," as it comes to life throughout the downtown area's classic English transformation.
December 12 , 2020, Christmas Candlelight Tour, Beaufort, NC, https://beauforthistoricsite.org/
The Beaufort Historical Association will host the 13th Annual Christmas Candlelight Tour showcasing the town's holiday hospitality and offering a glimpse into private historic homes, inns, bed and breakfasts, and churches, all dressed in their holiday best. Come and admire the different, unique architectural styles spanning the decades. There is also a narrated history tour of the town available earlier in the day aboard an English double-decker bus. Stop by the Beaufort Historic Site Visitors Center for tickets or purchase online at www.beauforthistoricsite.org.
December 12, 2020, Seminole Hard Rock Winterfest Boat Parade, Fort Lauderdale, FL, https://winterfestparade.com/
The Seminole Hard Rock Winterfest Boat Parade is aptly dubbed the "Greatest Show on H2O" and is the traditional kickoff to the holiday season in South Florida. This one-of-a-kind parade of beautifully decorated boats in all sizes is a wonderful way to bring community together. More than a million viewers take in the 12-mile parade route and impact Broward County by over $50 million. What a unique way to add to your holiday celebrations.
December 24, 2020, Lighting of The Bonfires, Gramercy, LA, www.festivalofthebonfires.org
Bonfires on the Levee is the culmination of the Festival of Bonfire with the festivities continuing through Christmas Eve. Bonfires will be built along the Mississippi River Levee and then set ablaze. A fireworks show will follow, dazzling guests. Before, during and after the lightings, the residents of the communities will serve gumbo, jambalaya, Andouille, and other popular Cajun foods as well as hot cocoa and eggnog. This is a great family-friendly event with amazing food!
This event listing is courtesy of the Southeast Tourism Society (STS). STS is dedicated to promoting and developing tourism in its member states of Alabama, Arkansas, Florida, Georgia, Kentucky, Louisiana, Mississippi, Missouri, North Carolina, South Carolina, Tennessee, Virginia and West Virginia and the District of Columbia. Learn more about Southeast Tourism Society at www.SoutheastTourism.org
No matter where you choose to visit, there is no wrong choice! We love traveling throughout the Southeast, and the holidays are our favorite time of year to explore new destinations filled with holiday lights and celebrations!
CHECK OUT WHAT'S NEW ON BETSI'S WORLD
Where is your favorite road trip destination in the Southeast? Drop your comment below.