A weekend getaway in LaGrange will surprise you; it's filled with experiences – a cute downtown, history, outdoor recreation, food, and relaxation.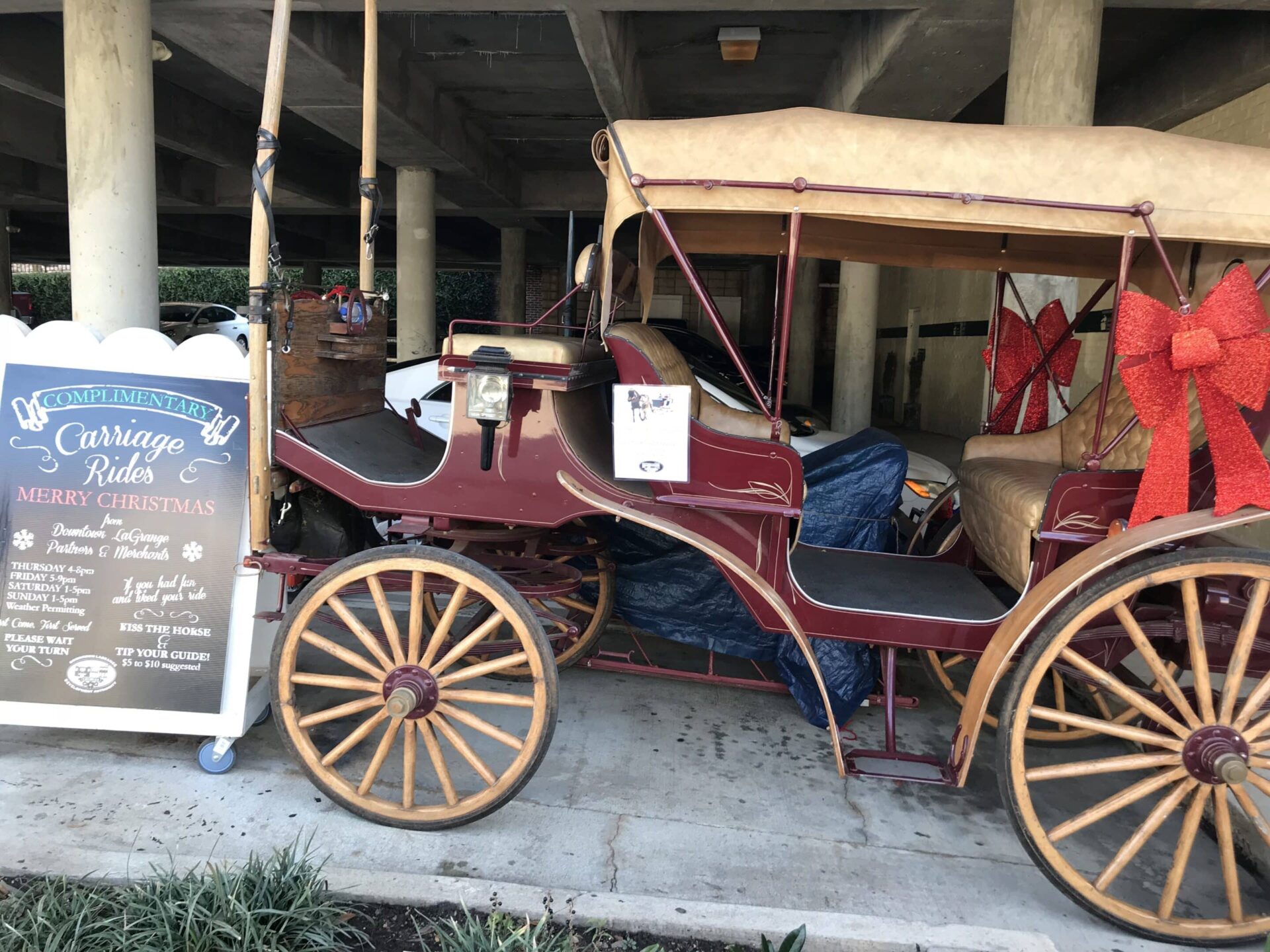 A Surprising Weekend Getaway in LaGrange, GA
Why take a weekend getaway in Lagrange, Georgia? LaGrange, Georgia makes for a surprising weekend getaway in every sense. Packed to the gills with things to do including art, food, gorgeous gardens, and of course, history.
With close proximity to Atlanta and Birmingham, Alabama, LaGrange is a great weekend getaway from the city and take some time away for a surprising, restful, peaceful rejuvenation with a weekend getaway. Atlanta is only 62 miles from LaGrange, offering a relaxed drive of about two hours. Birmingham is only 108 miles away, and takes less than 3 hours.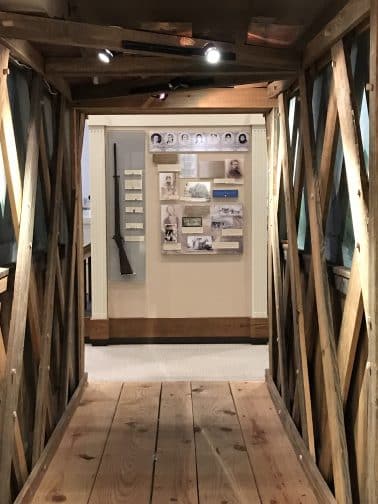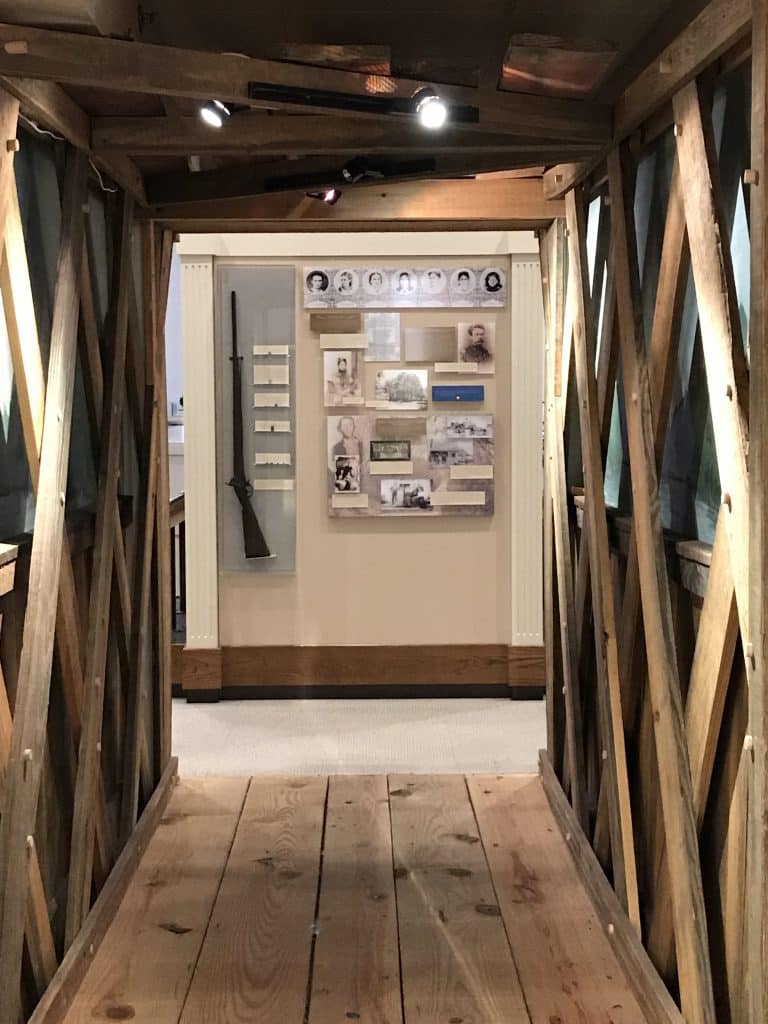 When in LaGrange, Start at the Beginning with the Legacy Museum
The Legacy Museum on Main offers visitors a peek at the Who, What and How of LaGrange. Who built LaGrange, What is its history, and How LaGrange is moving forward. The museum is open Monday through Friday from 9 a.m. to 5 p.m. Therefore, you'll have plenty of time to explore all the museum has to offer!
The museum is in a historic former bank building and offers a look at the history of West Georgia. You'll explore the history of cotton and the rise of successful textile businessman Fuller Callaway.
_____________________________________________________________________
It was like the measles in the South in those days. Every town wanted to build a cotton mill. We did not have much of anything. But we got up a cotton mill and auctioned off the directorships. Anybody that would take $5,000 worth of stock, we would make a director; and if a widow with a son had $2,000, we would make the sone a bookkeeper . . . a good many of the laborers took stock in it. We had a great many poor white people with the highest type of morality and religion. They could not produce cotton at five cents a pound against the negro, and these men began to move to town as cotton mill operatives." -Fuller Callaway (Wikipedia)
_______________________________________________________________________
The museum also pays tribute to the women of the Nancy Hart Militia, a well-trained female militia. On April 17, 1865, the Nancy Harts defended LaGrange, going toe-to-toe with 2,500 Union Army soldiers. The all-female militia was formed in 1861 when the women of LaGrange agreed to meet so they could practice target shooting and drill.
The female militia borrowed their name from a heroine of the American Revolution, Nancy Hart. Rumor has it that the women put on all of their dresses to meet the Union troops headed by Oscar LaGrange. LaGrange is reputed to have told the women, "Give me tea and I won't burn your homes."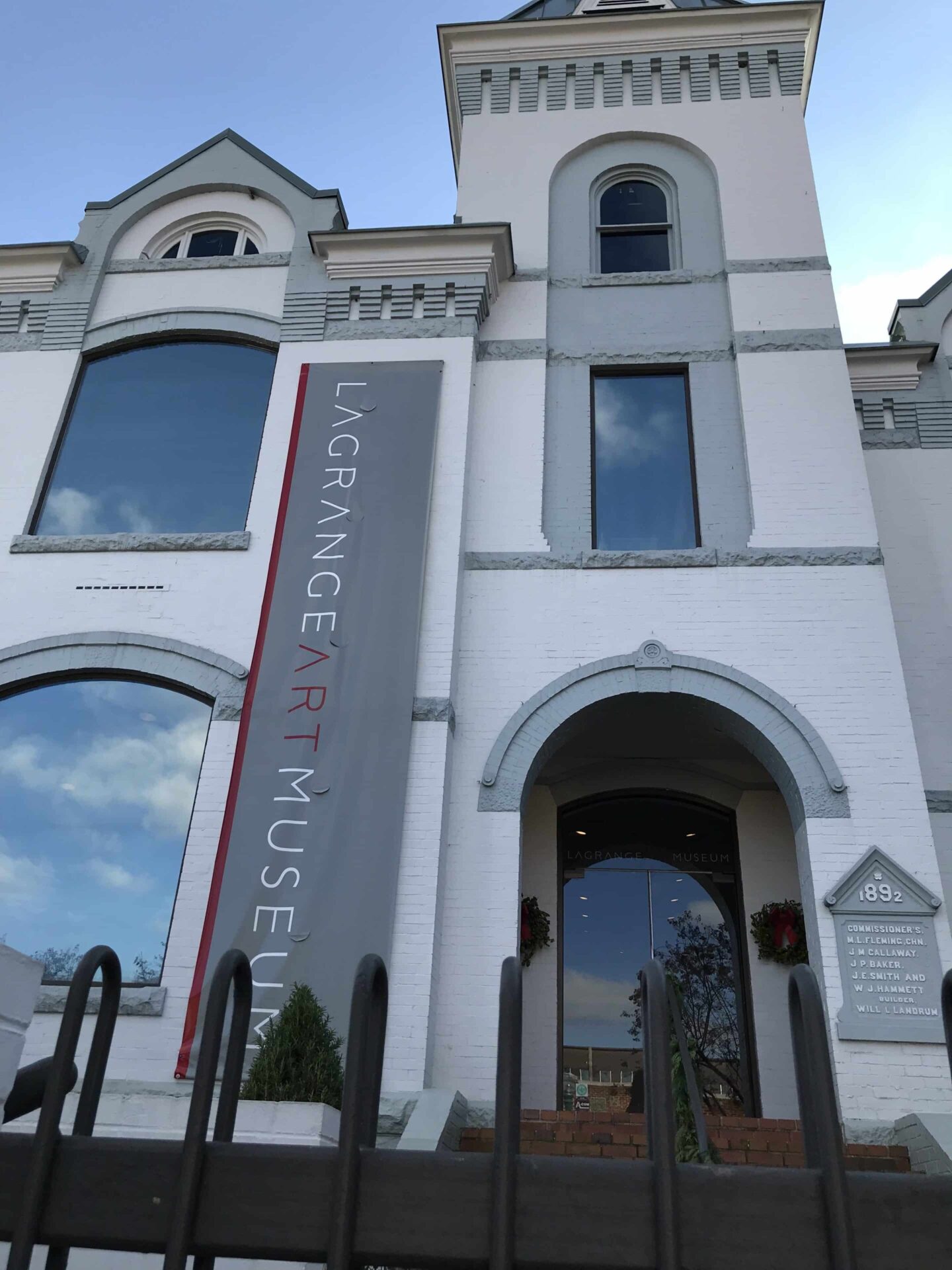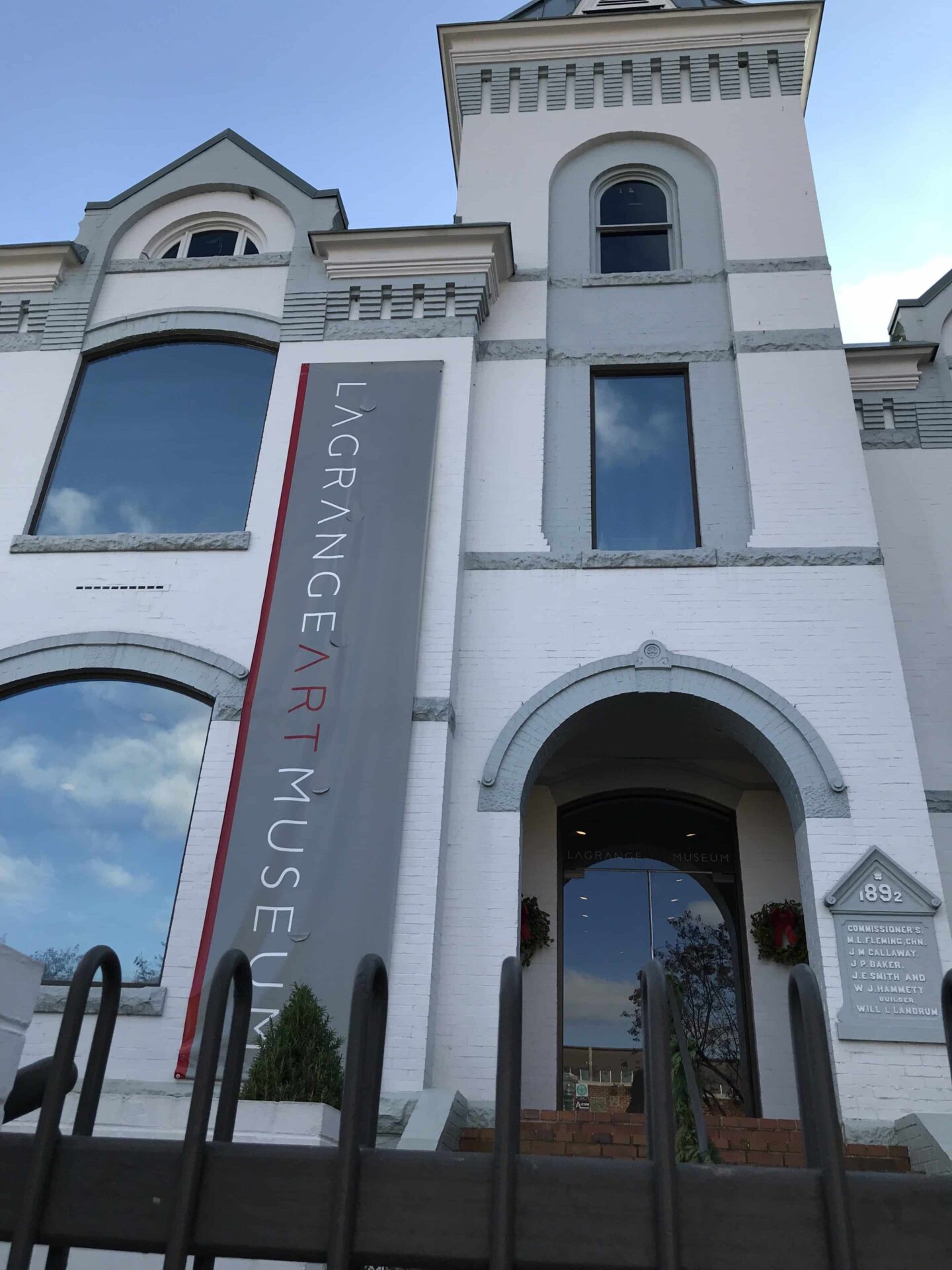 Art, Music and History In LaGrange
LaGrange Art Museum
The LaGrange Art Museum is in the former Troup County Jail, a gorgeous Victorian building dating back to 1892. In 1963 a group of local artists and patrons founded the Chattahoochee Valley Art Association, which is the artistic foundation of the Museum. Lamar Dodd, a homegrown artist with a national following, is credited with starting the museum when he donated a painting. Today, the museum houses all types of art, with rotating exhibits.
But art is not just for adults at the LaGrange Art Museum! Every 3rd Saturday of the month they offer a "Super Saturday" that brings the entire family together to create an art project. Following the family art project, adults can then join the "Sip and Paint" that evening. "Toddler Thursdays" is offered on the 3rd Thursday of every month from 12:30-1: 30 pm. For $15 each class will introduce kids age 1-5 to art and the Museum with short stories, activities and an art project using different mediums. This is a must visit during your weekend getaway in LaGrange, Georgia.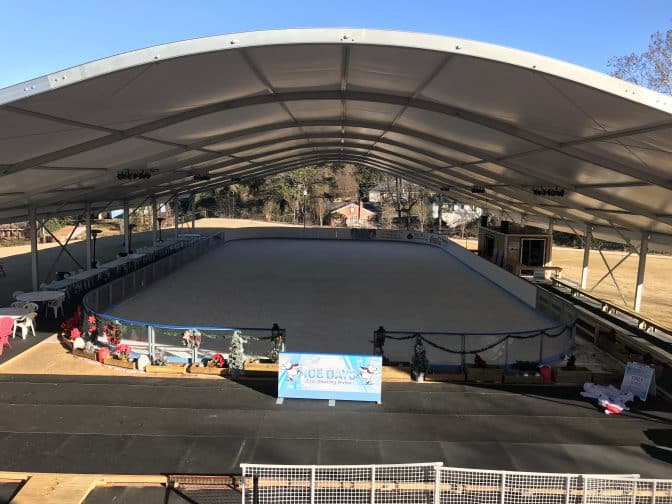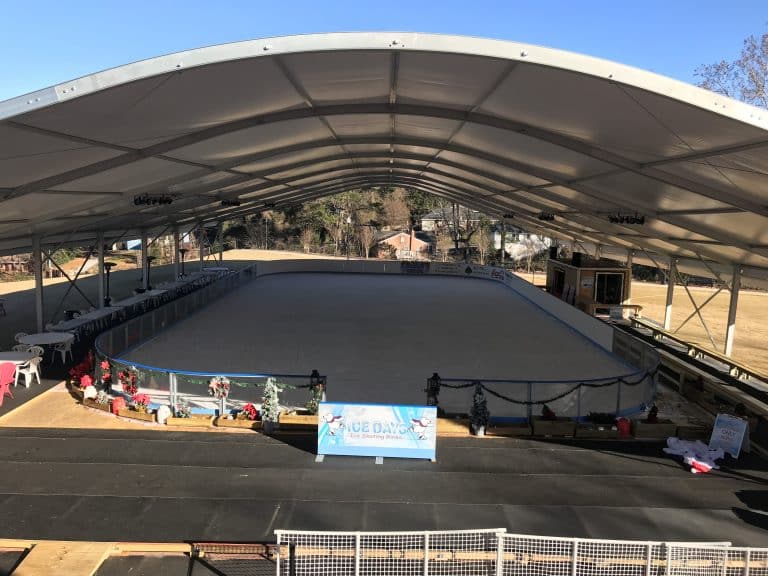 Sweetland Amphitheatre at Boyd Park
Sweetland Amphitheatre pays tribute to small-town America, built on the site of the former city park and pool. In 1935 the municipal city park quickly became the place for neighbors to meet and mingle.
Sweetland Amphitheatre is once again bringing family, friends, and neighbors together with their events, including the town's beloved Sweet Land of Liberty Parade. With an array of concerts, Craft Beer Festival, Ice Skating, and Sweetland Beer Garden the amphitheater is once again the place to hang out with new and old friends and neighbors.
Currently, all the shows are rescheduled for 2021 due to the Covid-19 pandemic, but be sure to visit it when it opens back up again! Some upcoming performers include Fantasia, For King and Country, Styx, Amy Grant, and Bethel Music.
History Comes Alive at the Biblical History Center in LaGrange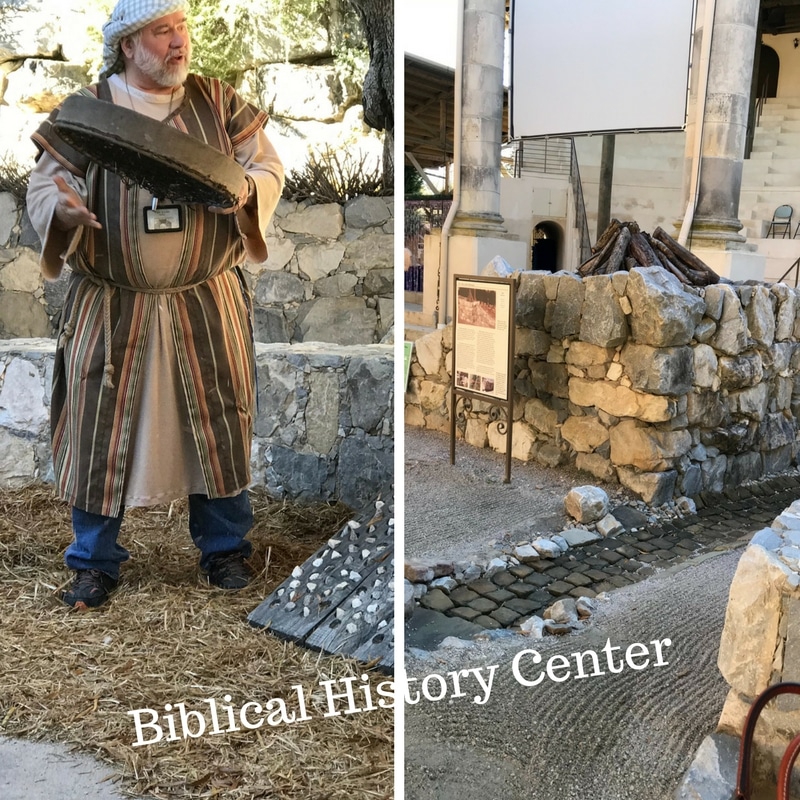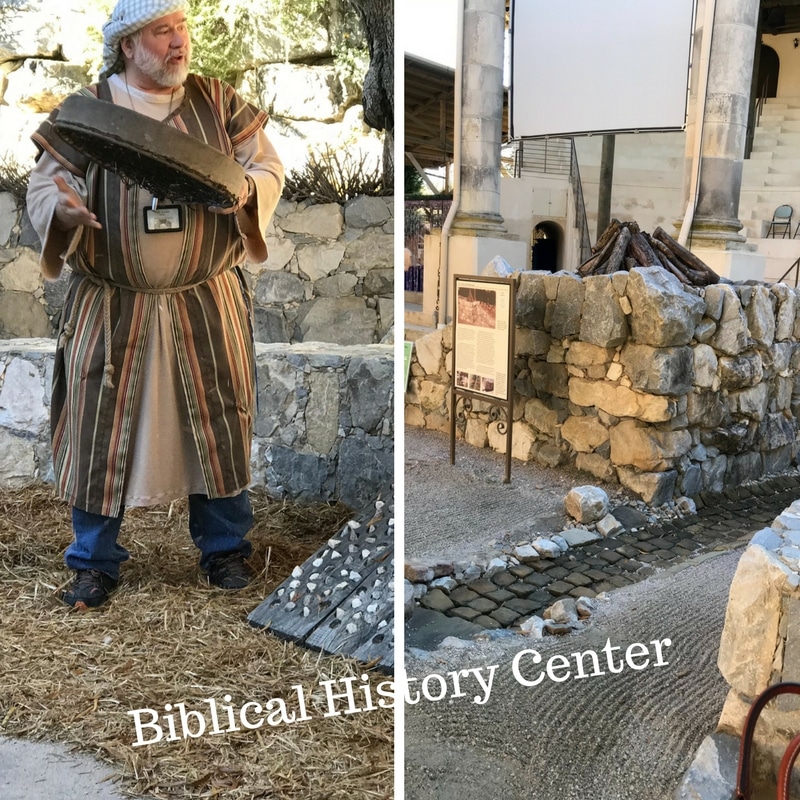 At its core, the Biblical History Center is an archeological museum that offers visitors an immersive peek into daily life in the ancient times. The goal of the Biblical History Center is to help people understand the Bible as it relates to ancient times and culture. Where else can you sit in an authentic goat hair tent like the shepherds of old? Discover ancient treasures in the Biblical Life Artifacts Gallery? Ancient history can be fun for the whole family!
The Biblical History Center offers programs designed just for the young ones. Kids get a chance to dig in the dirt, and helps them learn the science behind the archeology while they are digging for artifacts. For young 'foodies', there is also the "Shepherds Bread Making Experience" a hands-on chance for young ones to discover a love of cooking.
Back to Nature at Hills and Dales Estate In LaGrange, Georgia

Fuller Callaway got his start with a spool of thread that he sold, and with that money in hand, he bought more spools of thread and sold them. This entrepreneur then opened a mercantile store, that led Callaway to become a textile magnate and a fixture in the history of LaGrange.
Sarah Ferrell was the first owner of Hills and Dales. Over 61 years she lovingly cultivated its magnificent gardens. Fuller & Ida Cason Callaway purchased the property from Sarah Ferrell and built their dream home. The three-story mansion has 30 rooms, and in June 1916 the Callaways moved in, just in the nick of time to celebrate their 25th anniversary.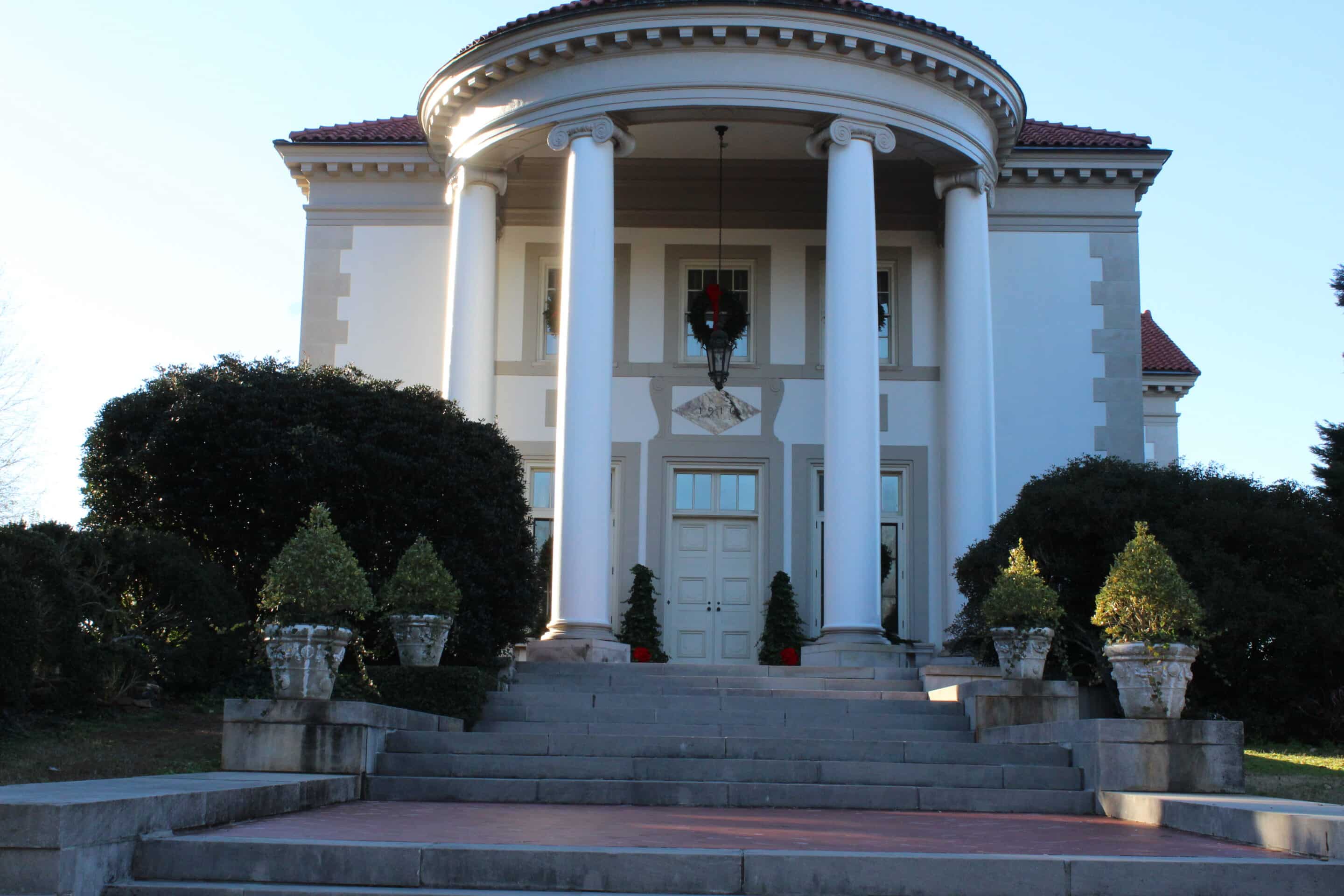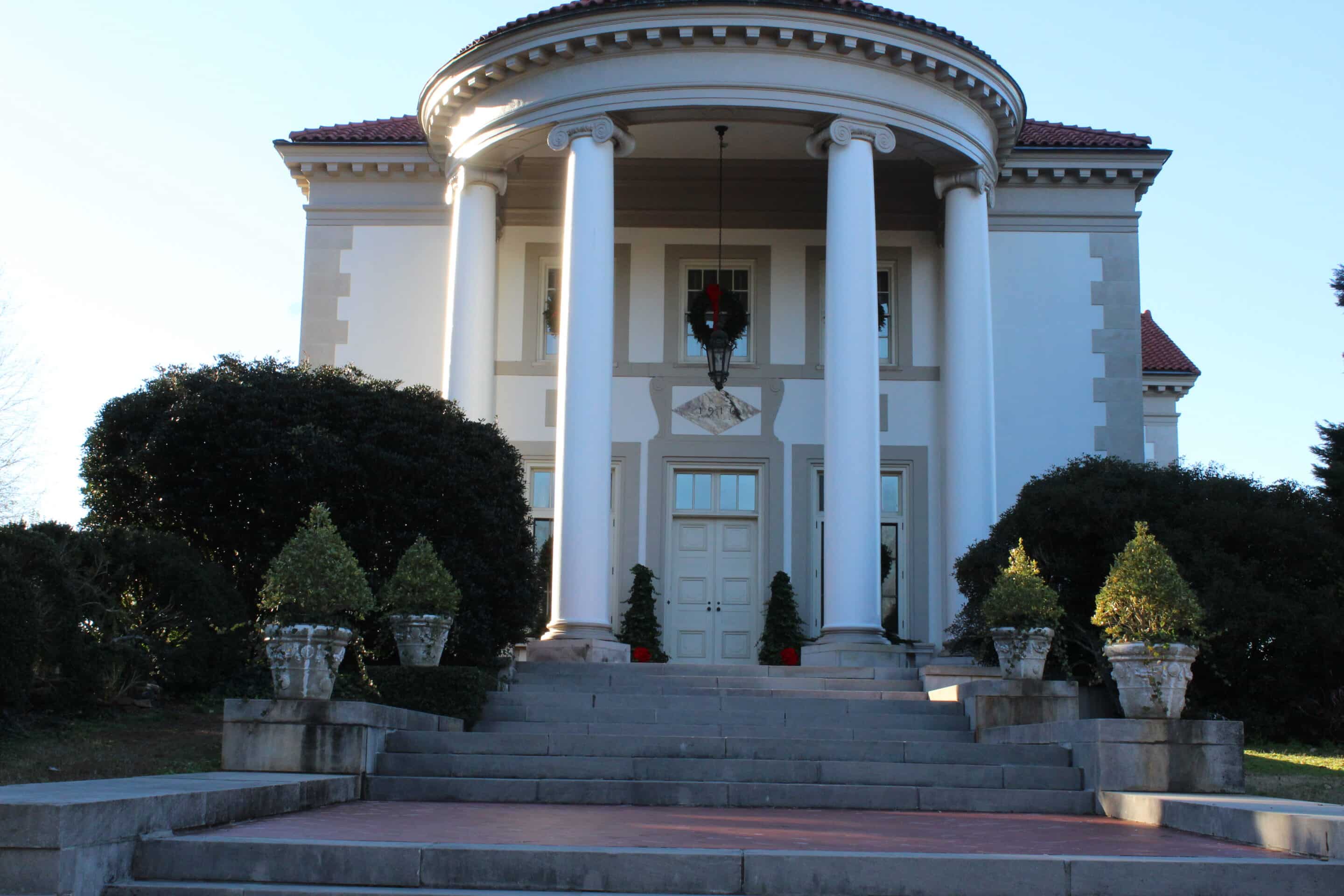 Like Sarah Ferrell, Ida Callaway, and later Alice Callaway loved the gardens. The greenhouse and walkways throughout the gardens are designed to show off blooming plants every month of the year. The visitor's center has a gorgeous gift shop, and guests can enjoy a short video that gives an overview and history of the grounds. There is a tram that will take you up the hill to the mansion.
House and garden tours are open to all at this time, however group sizes will be limited to no more than 6 people at a time. Tours take approximately 2 hours to enjoy every inch of the grounds. Guests may visit the grounds Tuesday through Friday from 10 a.m. to 5 p.m.
Celebrate the best of Outdoor Fun on West Point Lake
Thirty-five miles of beautiful lake beckons you to enjoy all it has to offer. There are hiking trails, swimming, boating, fishing, camping and bird watching. The lake grounds also offer picnic shelters, boat launching ramps and docks, hunting areas and plenty of opportunities to catch bass, ream, catfish, and crappie!
Shopping Fun in Troup County
During your weekend getaway in LaGrange, Georgia there are a plethora of locally-owned boutique shops to visit. The shops are located in LaGrange's downtown historic district! Clothing, housewares, and lots of antiques and vintage shopping.
For arts and crafts lovers, the Hogansville Hummingbird Festival is a must do. Hogansville is just a short drive from LaGrange, and is held in the Fall and has over 200 local vendors.
│Unforgettable exotic getaways are closer than you think. Book a Sandals Resort in The Bahamas now and get up to 65% off, up to $1000 instant booking bonus and much MORE! Hurry, limited time!
Williamsburg – 3 Night Vacation Package For $99!
Where to Eat and Drink
Biblical History Center
Take a step back in time as you sit down to a one-of-a-kind traditional biblical meal. A docent guides you through the ancient meal practices as you enjoy a four-course experience with 15 different foods.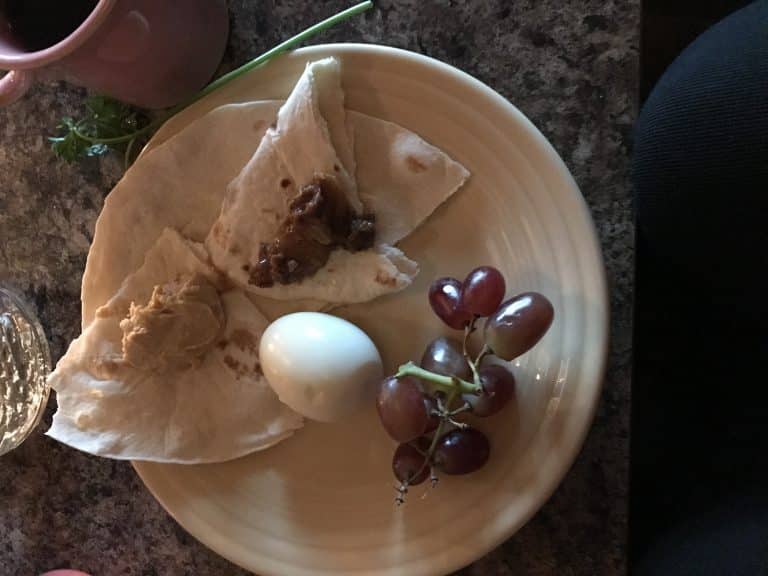 Taste of Lemon
Taste of Lemon offers one of the best lunches in the area and a local favorite. Opened by Betty & Richard Daniels in 1982 in the former Second Methodist Episcopal Church, Taste of Lemon is now run by their daughter, Donna Close.
Taste of Lemon's menu changes often, but diners have a choice of seven or eight meat dishes and 10+ vegetable sides. You absolutely must order the pineapple casserole – chunks of pineapple topped with grated cheddar cheese, and crushed Ritz crackers baked and served piping hot make this a heavenly dish!
 This post may contain affiliate links which won't change your price but will share some commission. As an Amazon Associate I earn from qualifying purchases.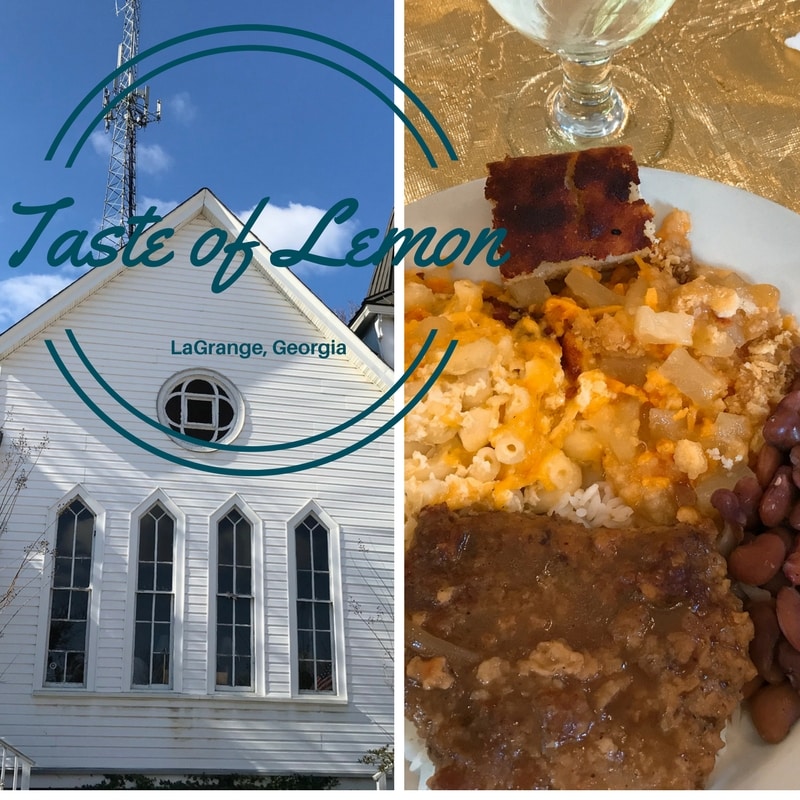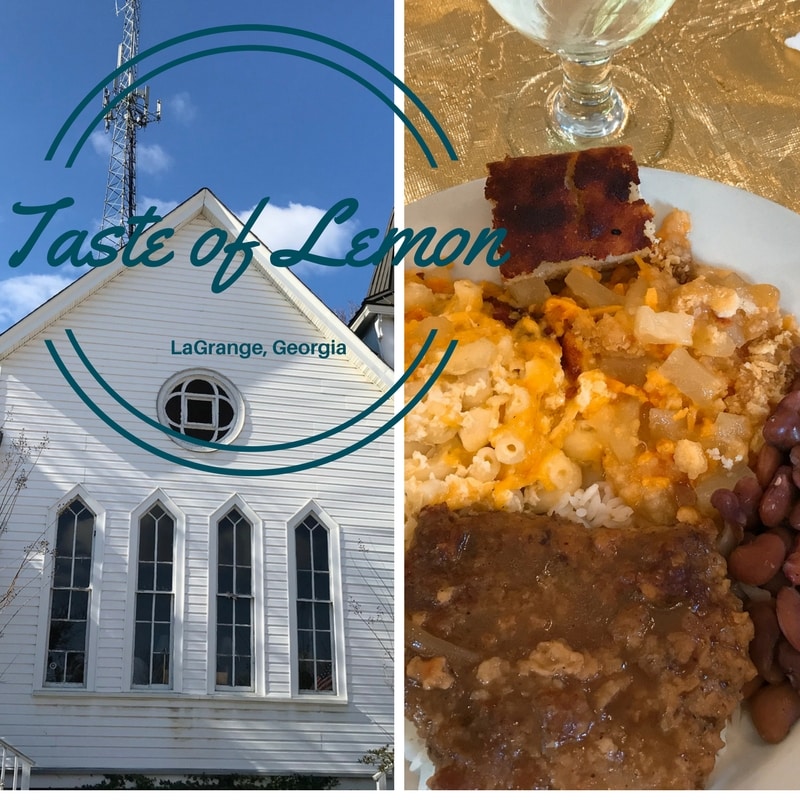 Mare Sol Restaurant
Locally sourced farm-to-to-table is what sets Mare Sol apart. Whatever you order on the extensive menu will delight your palate. Chef designed specials are offered every day but are available in limited quantities. Billed as a Mediterranean restaurant, they offer so much more! Chef Devin White has selections to please even the most discerning diner whether you are a carnivore or a vegetarian.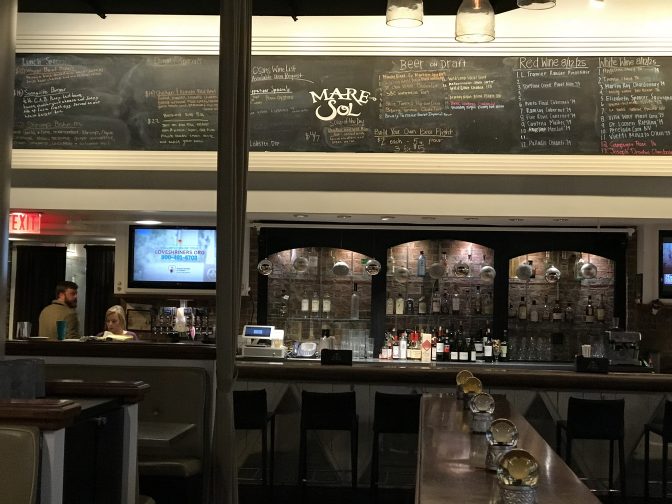 Wild Leap Brewery
Housed in a historic building that was once home to a Chevrolet dealership in the 1940s, and a Tire Company in the 1960s, Wild Leap brewery was begun by two Millennials who were passionate about brewing beer. In 2015 LaGrange contacted the duo about hosting a beer festival, and following the festival, they took a 'wild leap' and began Wild Leap Brewing.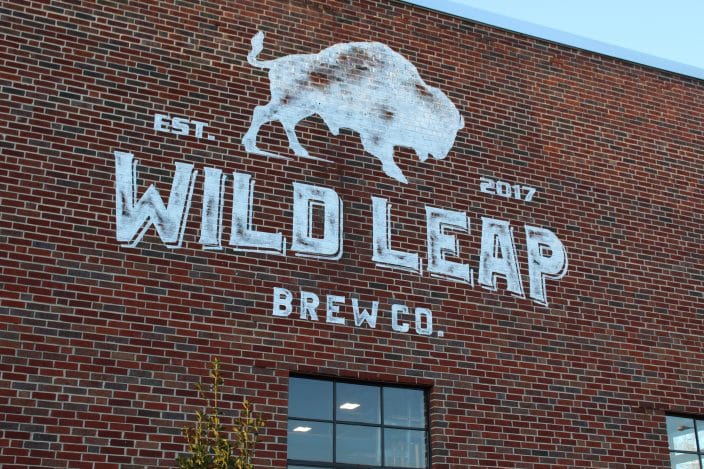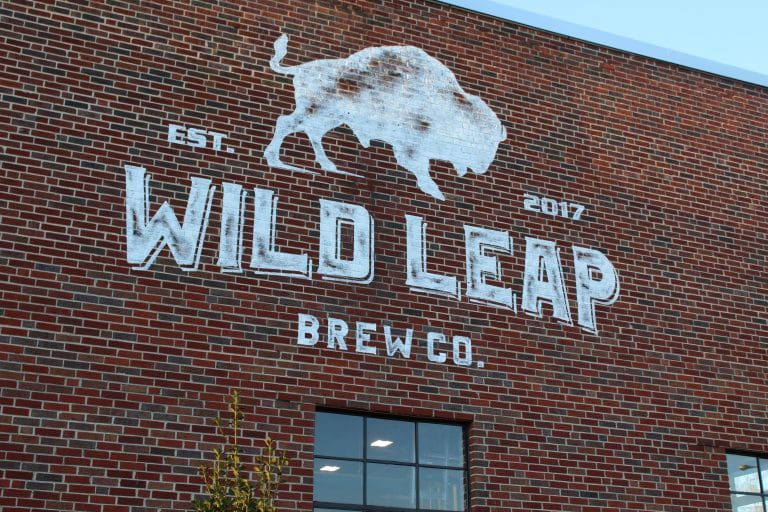 Wild Leap is one of the largest breweries on the East Coast, and they have a staff of 20. Now in the top 30% of craft breweries in the United States, Wild Leap has certainly surpassed their own expectations! In a nutshell, Wild Leap is all about taking chances and following their passion. The perfect place to end your weekend getaway in LaGrange, Georgia.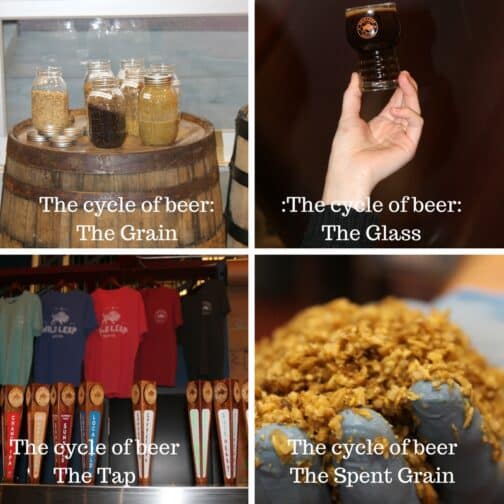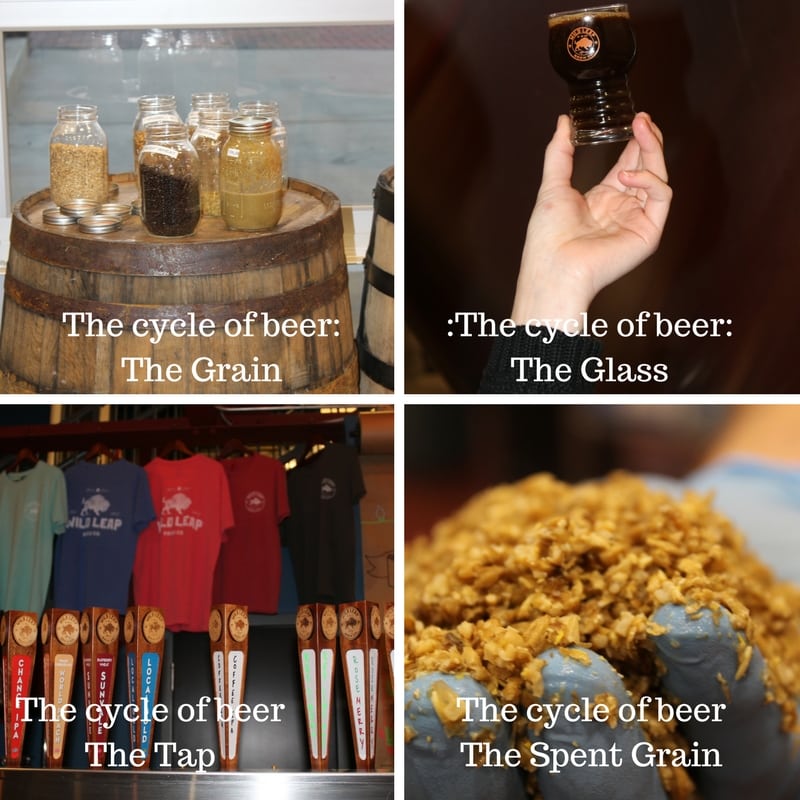 Where to Stay in LaGrange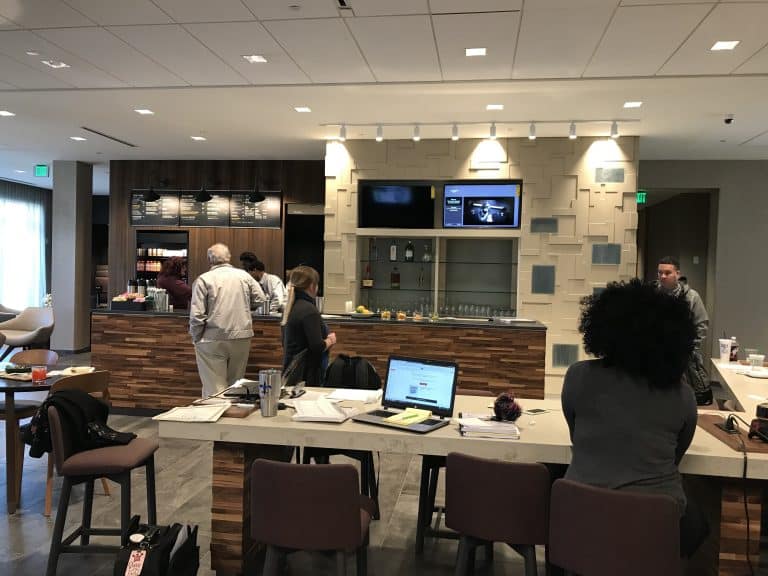 There are lots of choices for places to lay your head in LaGrange. The newest offering is the Courtyard Marriot, located right on the historic downtown square. Modern accommodations (with plenty of plugs for all your electronics!), flexible spaces that allow for intimate conversation or meeting new friends, as well as a sleek modern look and vibe make this one of the top places to stay. Choose a King room that looks directly over the Marquis de Lafayette fountain for a birds-eye view of downtown.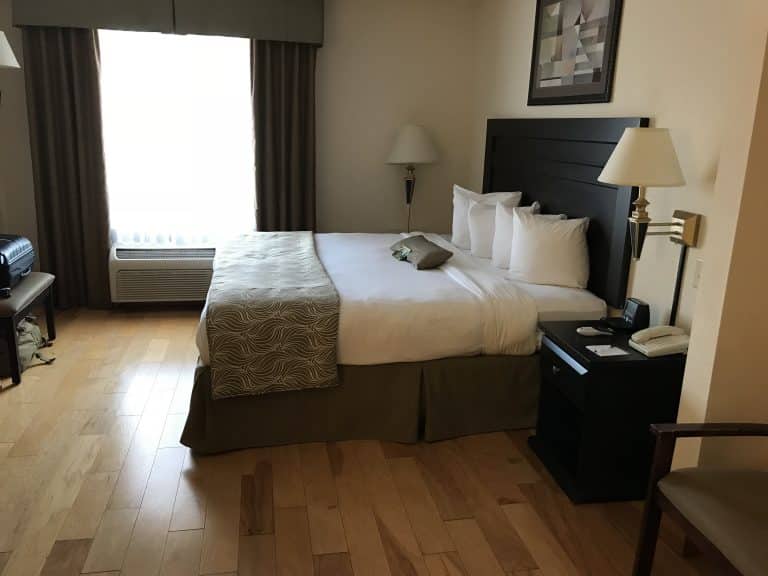 Wingate by Wyndham offers a great value for couples or families. With an outdoor pool, comfortable beds, and plenty of outlets to keep your electronics connected and charged, it is a great choice. It is also centrally located so its close to everything! There are a plethora of vacation rentals throughout Troup County.
For a get back to nature weekend, why not try a vacation rental on West Point Lake? In the summer there is no better day than one spent on or near the lake, swimming, boating or just hiking.
CHECK OUT WHAT'S NEW ON BETSI'S WORLD
Pin For Later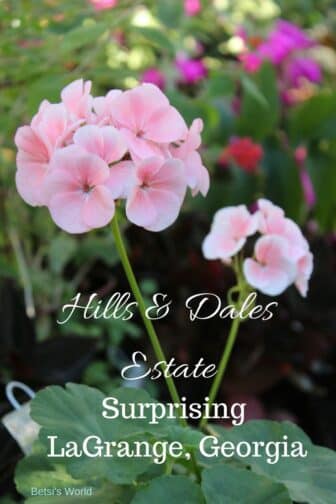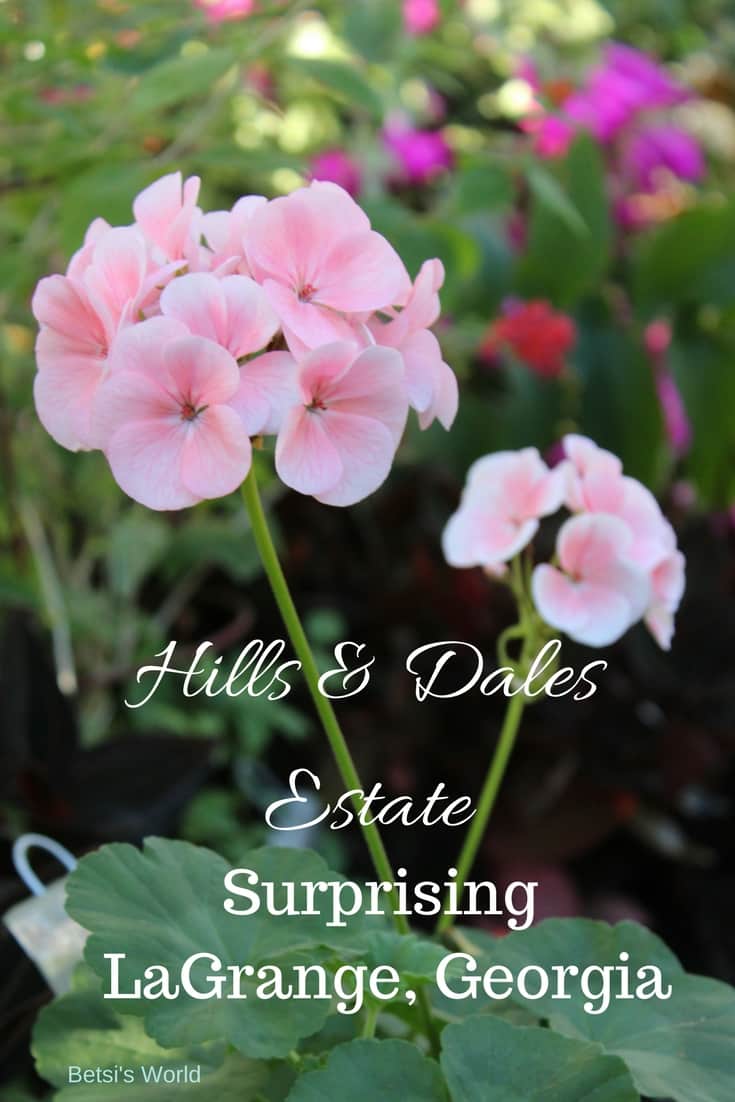 Special thank you to LaGrange Chamber of Commerce for hosting me and sponsoring "A Surprising Weekend Getaway in LaGrange"
Have you ever visited LaGrange, Georgia? Which of these activities or tours looks perfect for you? We'd love to hear from you in the comments below!
Other Weekend Getaways You May Like