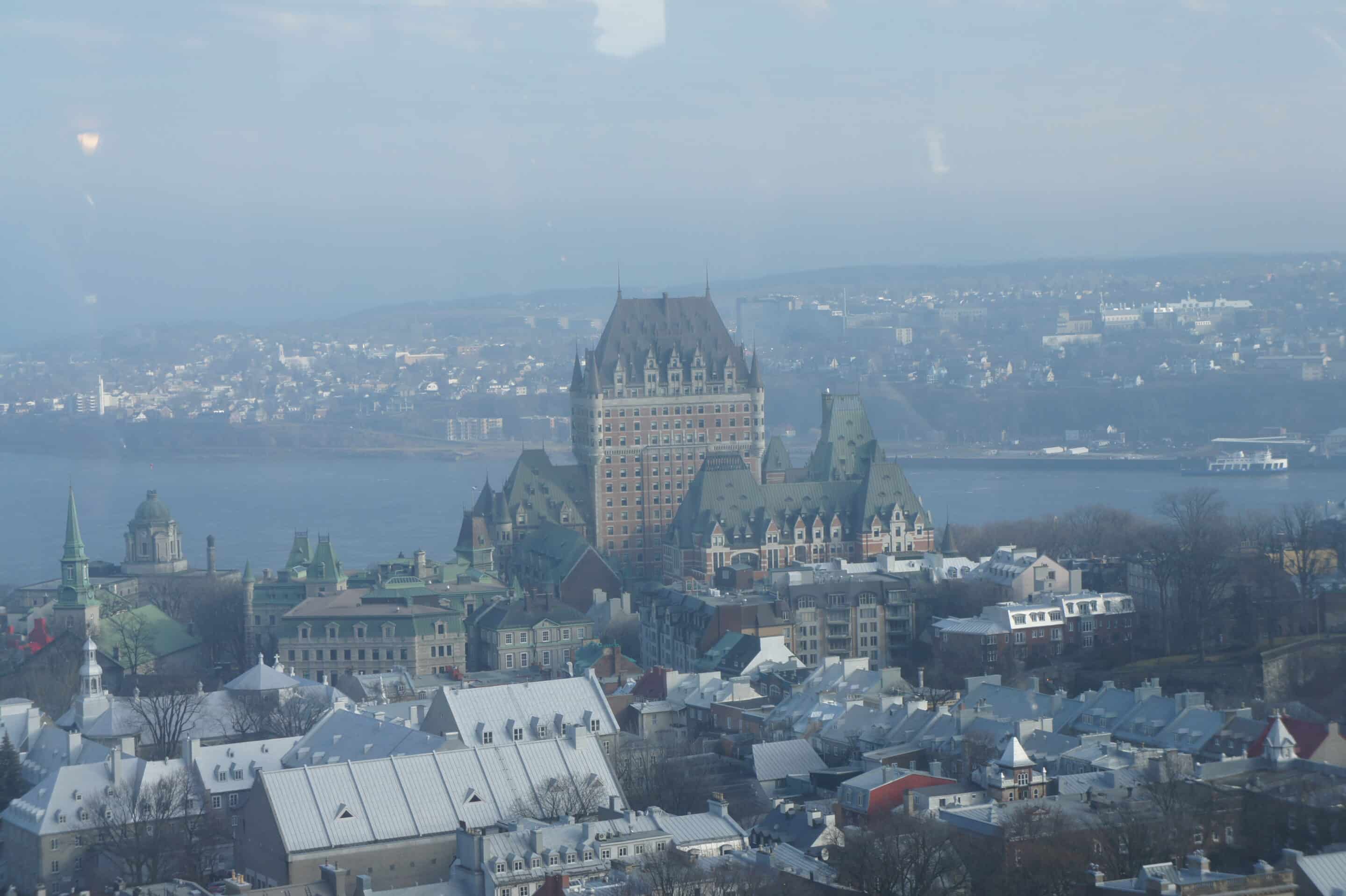 3 Days in Beautiful Quebec City
The Quebec City Tourism office hosted a group of 9 bloggers for a whirlwind 3 days in Quebec City. This was to celebrate the opening of the Holy Door at Notre Dame de Quebec Basilica. Quebec is such a great family-friendly city, with lots to do and see. It is impossible to cover all aspects in one piece, so I am just including highlights to whet your appetite.
Where to Stay In Quebec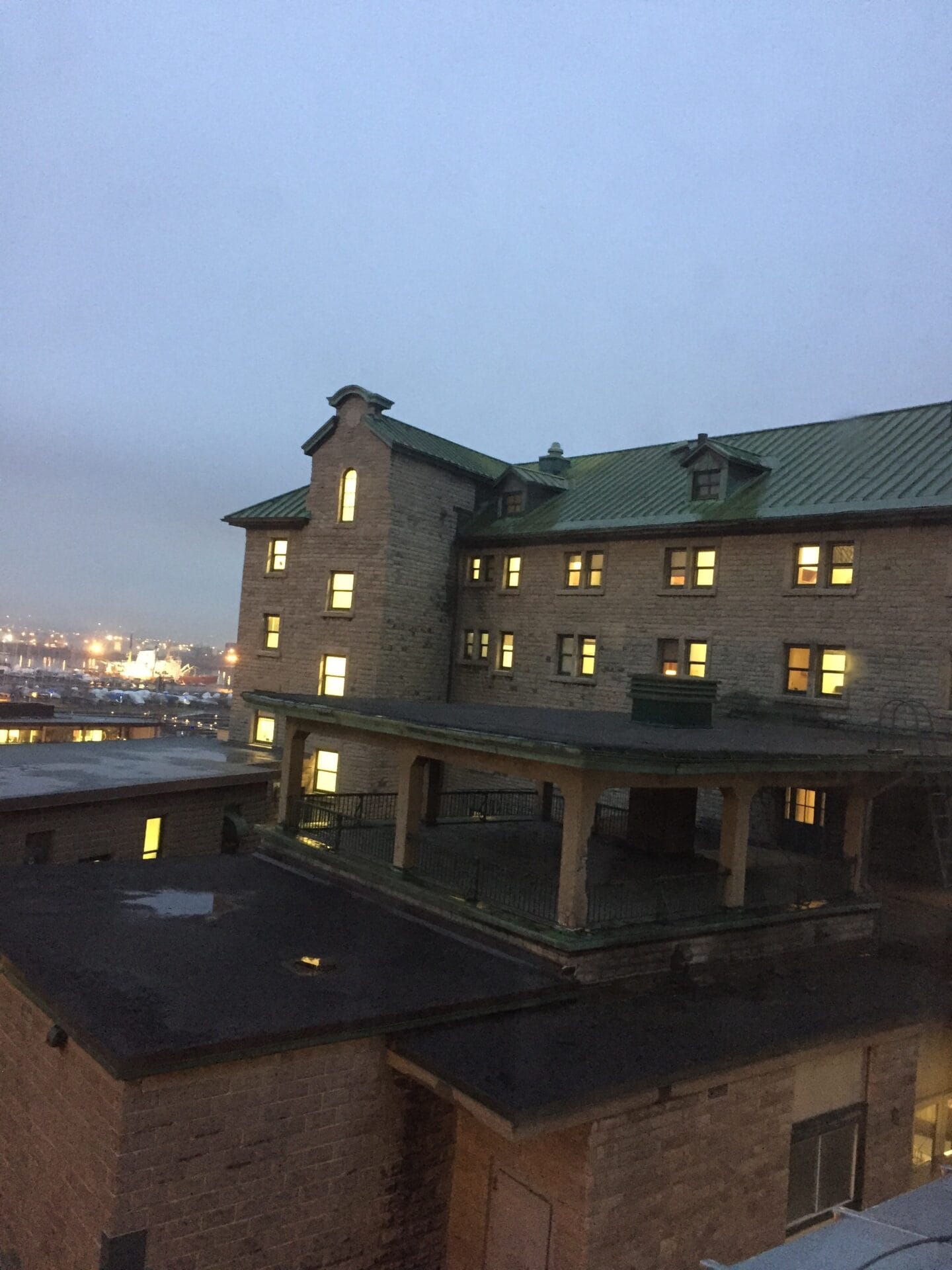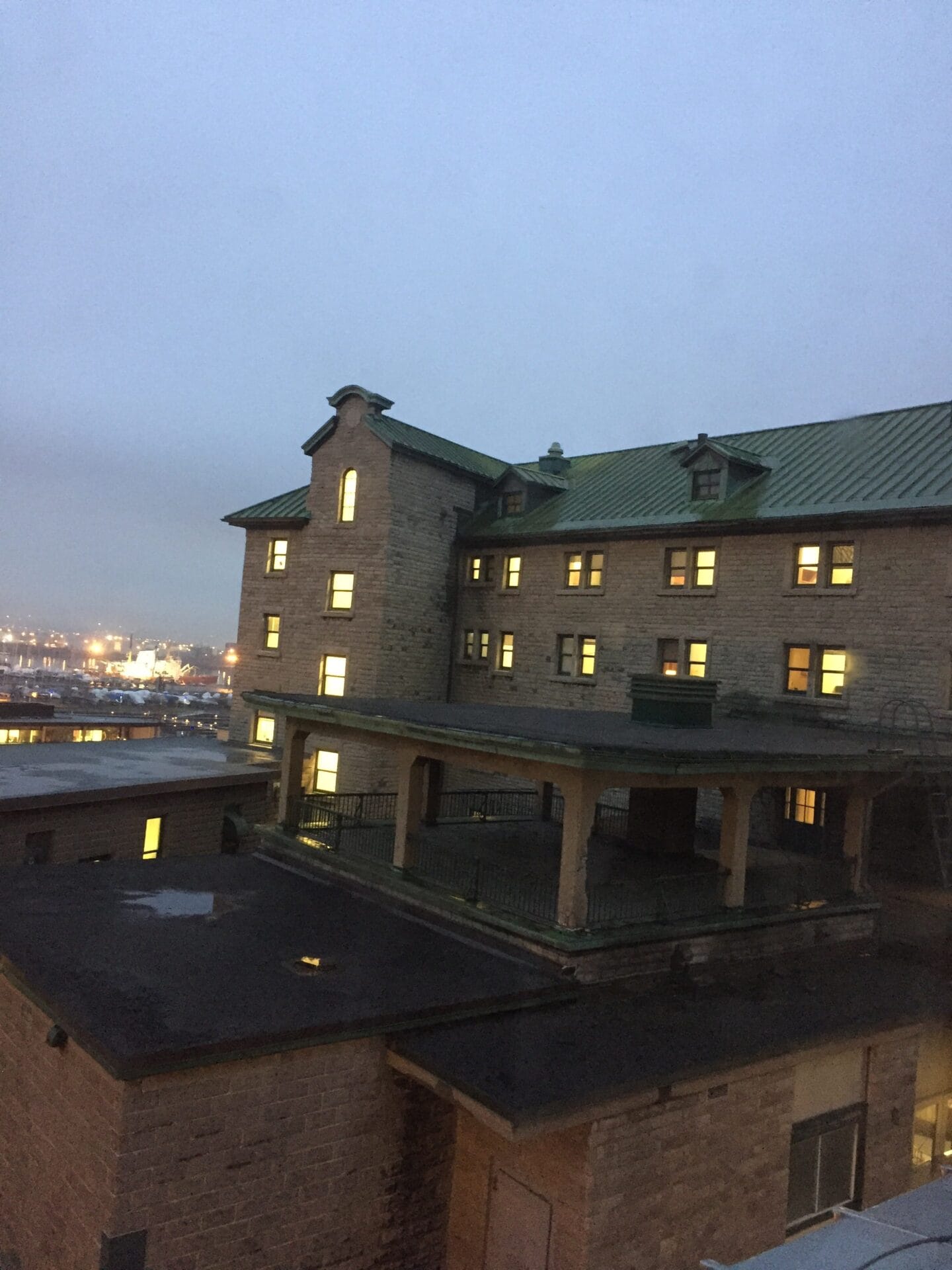 Quebec's newest hotel, Monastere des Augustines , located at 77 Rue des Remparts, is a walk back through history. The 400 year old monastery has been re-created into Quebec's premiere wellness hotel. The hotel is a refuge of peace and calm. You can choose an authentic room experience, and stay in one of the authentic monastic rooms, a "cell" with antique furniture with modern comfort. You could also choose to stay a contemporary room, with clean contemporary furnishings. (for more information, see http://www.theguardian.com/travel/2015/nov/11/monastere-des-augustines-wellness-hotel-quebec-city-canada ).
Another top choice is the Hotel Manoir Victoria, located at 44 Cote du Palais. Though undergoing renovations while there, I found the hotel to be quite modern with sleek furnishings and a hip contemporary vibe. The rooms are large and comfortable and offer lots of space to spread out and work. The Manoir Victoria hotel is also attached to one of the hottest restaurants in Old Quebec – Chez Boulay which was absolutely superb!
What to do In Quebec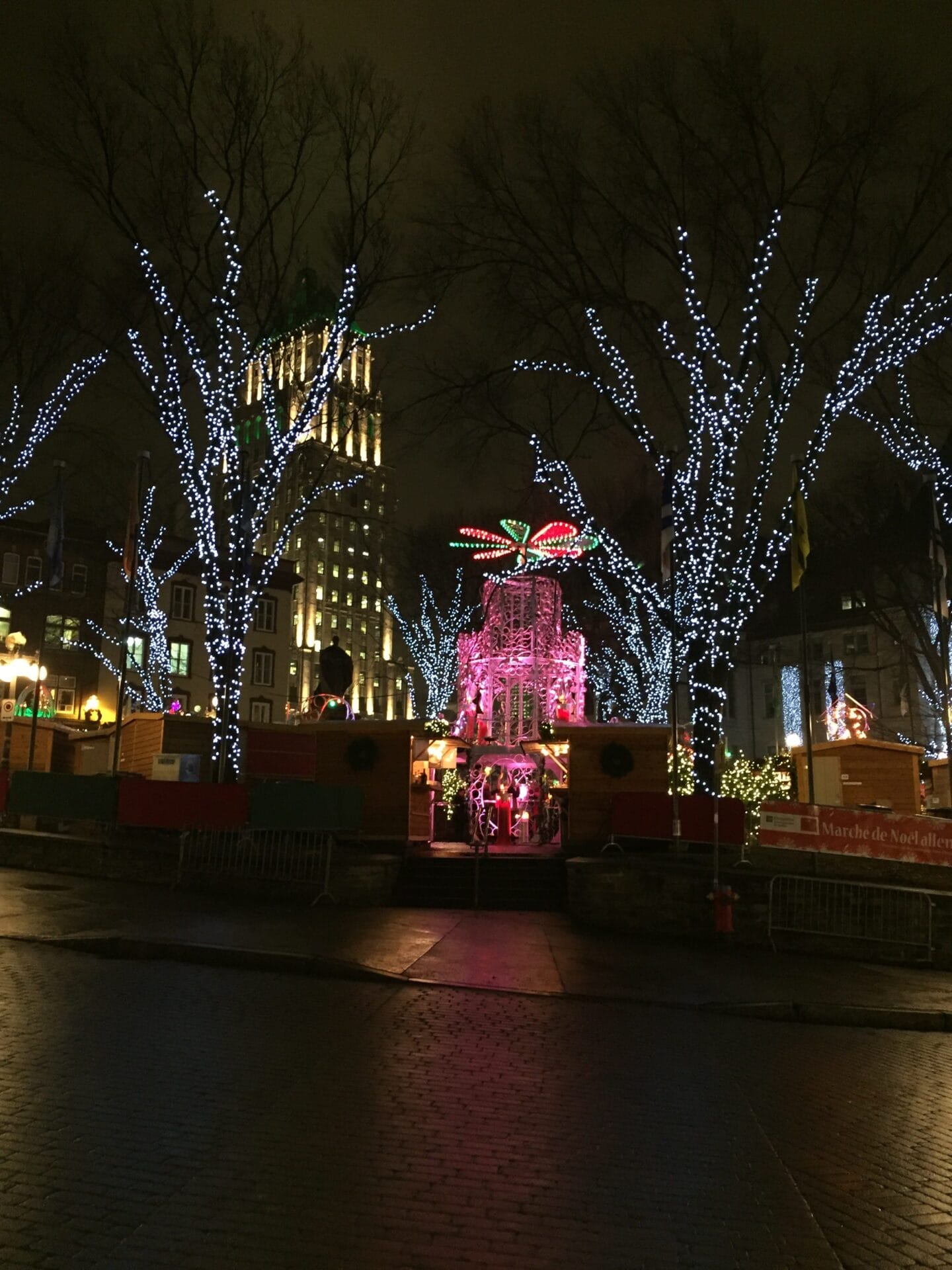 German Christmas Market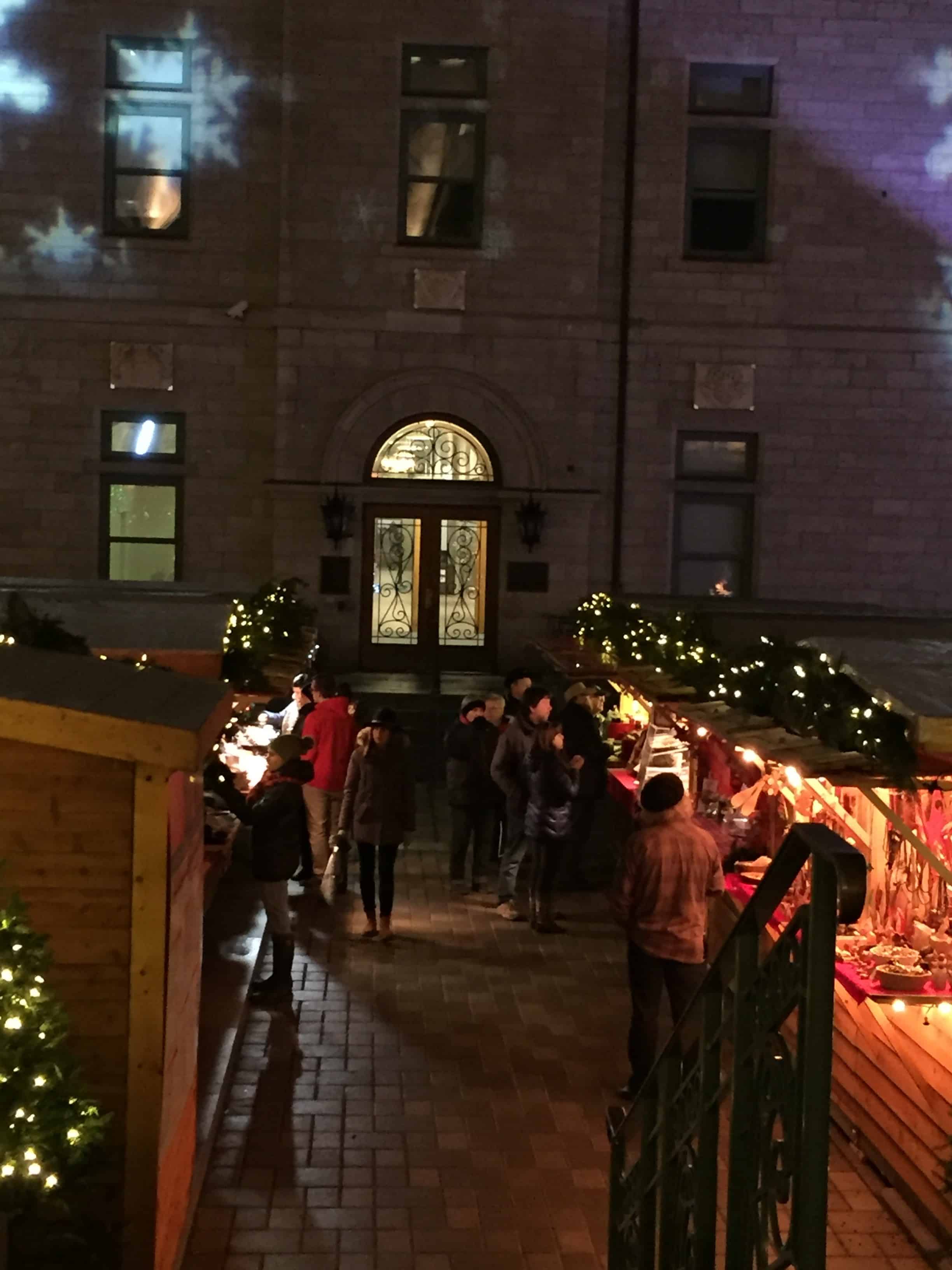 Quebec offers lots of choices to travelers. If planning your visit during the winter holidays, there is the German Christmas market, located across from Notre Dame Cathedral. With stalls offering everything from hand-made soaps to hand-woven scarves and hats, wooden toys, to mulled wine, there is certainly something for everyone on your Christmas list and lots of fun to be had wandering from stall to stall. And what better way to stay warm and meet new friends than to huddle around one of the many outdoor fire places with a cup of mulled wine or hot chocolate?
Quartier Petit Champlain
This neighborhood is nestled up at the top of Old Quebec City, easily reached by the funicular. Very remincencent of old world Europe and filled with tiny white lights, buildings dating back to the 1700's, small shops and bistros. I found Petit Champlain to be one of my favorite stops during my whirlwind weekend.
Quartier Petit Champlain is a unique neighborhood where residents, merchants, employees and visitors all come together collectively and form a small village in the heart of the city. It is here that you will find the largest selection of moccasins in all of Canada, as well as hand-made leather goods, art galleries, confectionaries and other unique shopping experiences.
The Cathedral-Basilica of Notre-Dame de Quebec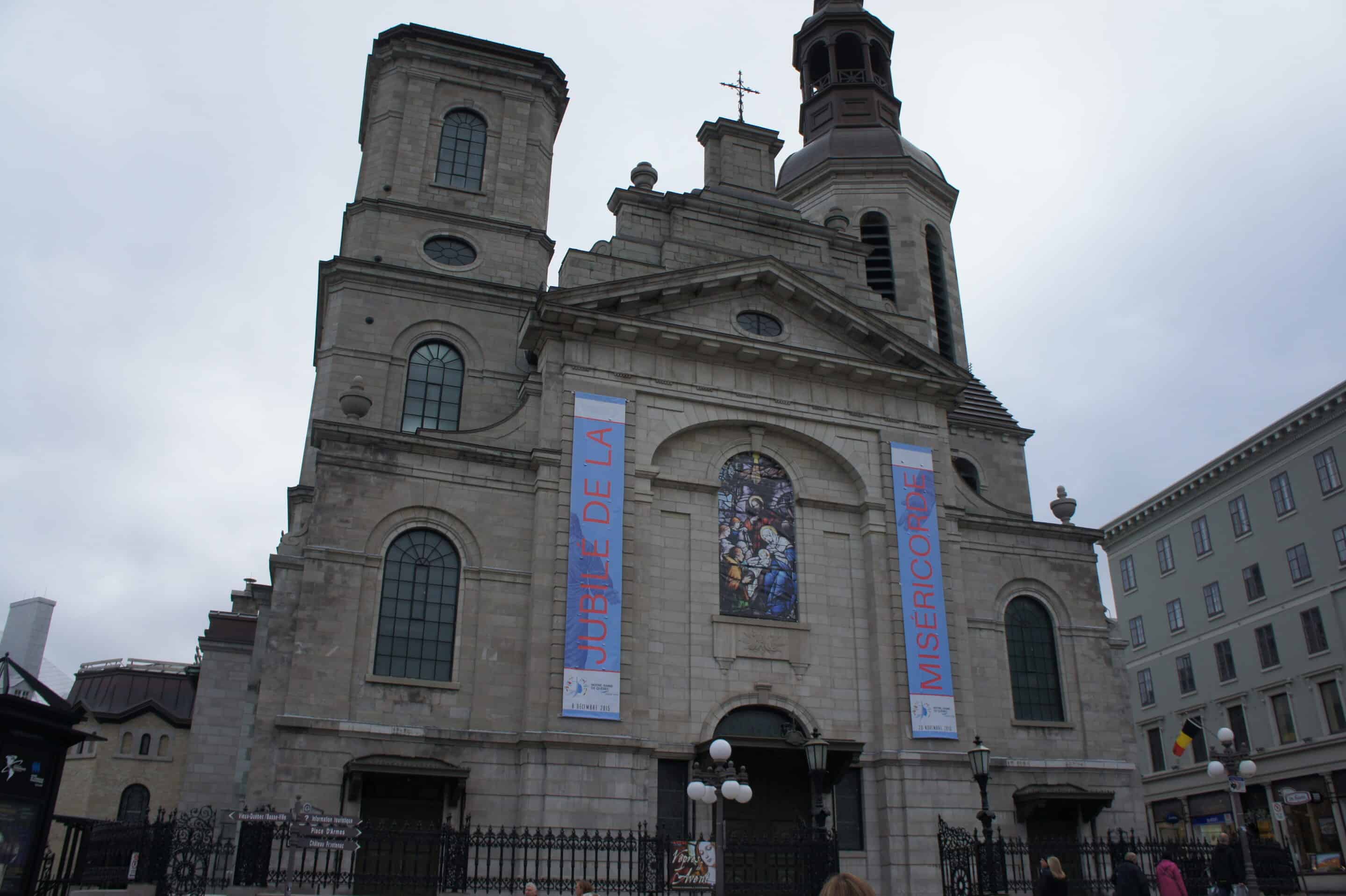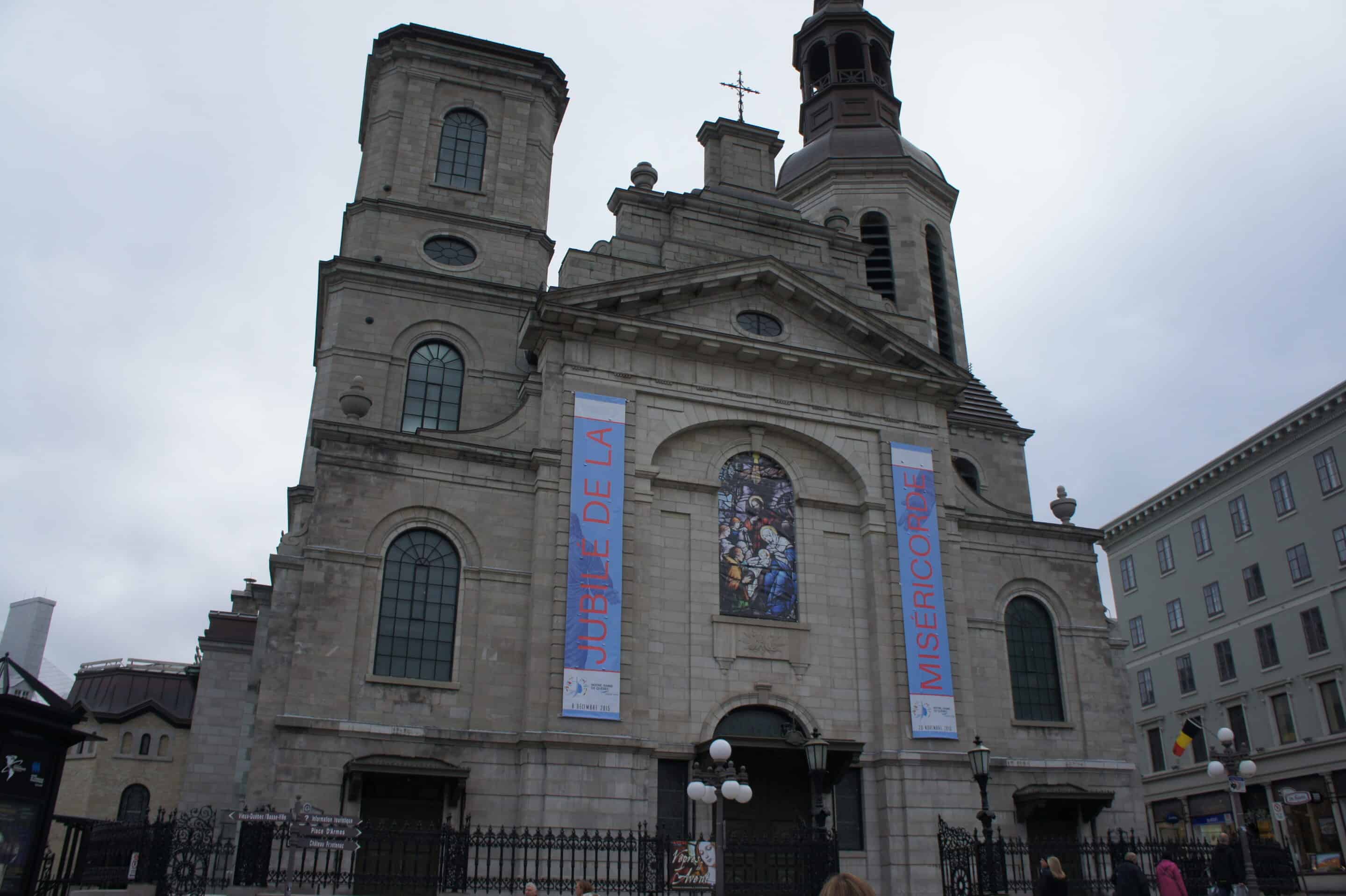 The Cathedral-Basilica of Notre-Dame de Québec ("Our Lady of Quebec City") is located at 20, rue de Buade, Quebec City. Notre Dame is the seat of the Roman Catholic Archdiocese of Quebec. It is also the oldest in the Americas north of the Spanish colonies in Florida and New Mexico. Located on this site since 1647, the cathedral has twice been destroyed by fire throughout the centuries.
It is filled with impressive works of arts, many dating back to the establishment of Notre Dame in 1647. It houses sculptures, stained glass windows, as well as houses he tomb of François de Laval, the first Roman Catholic bishop of Quebec.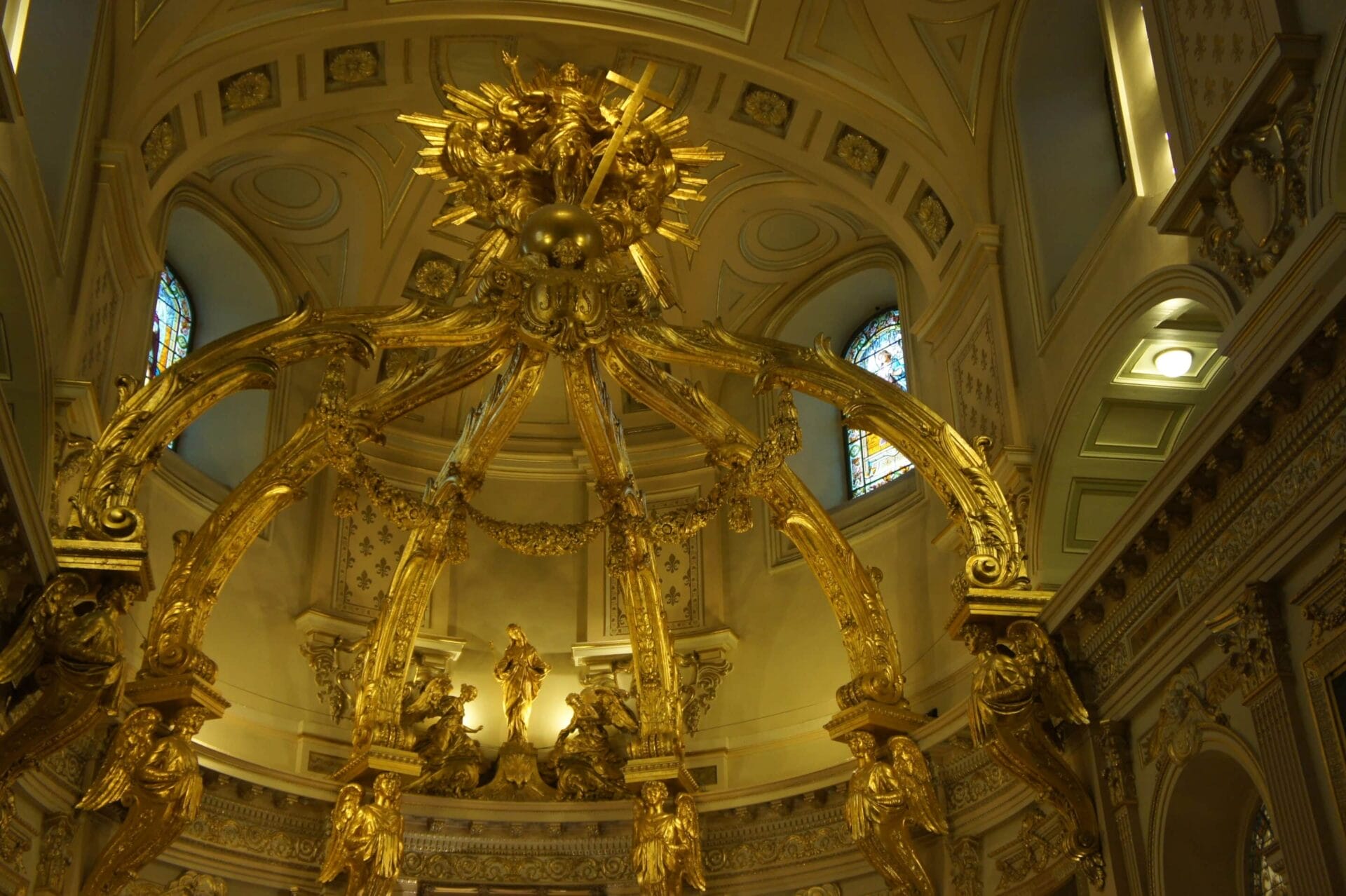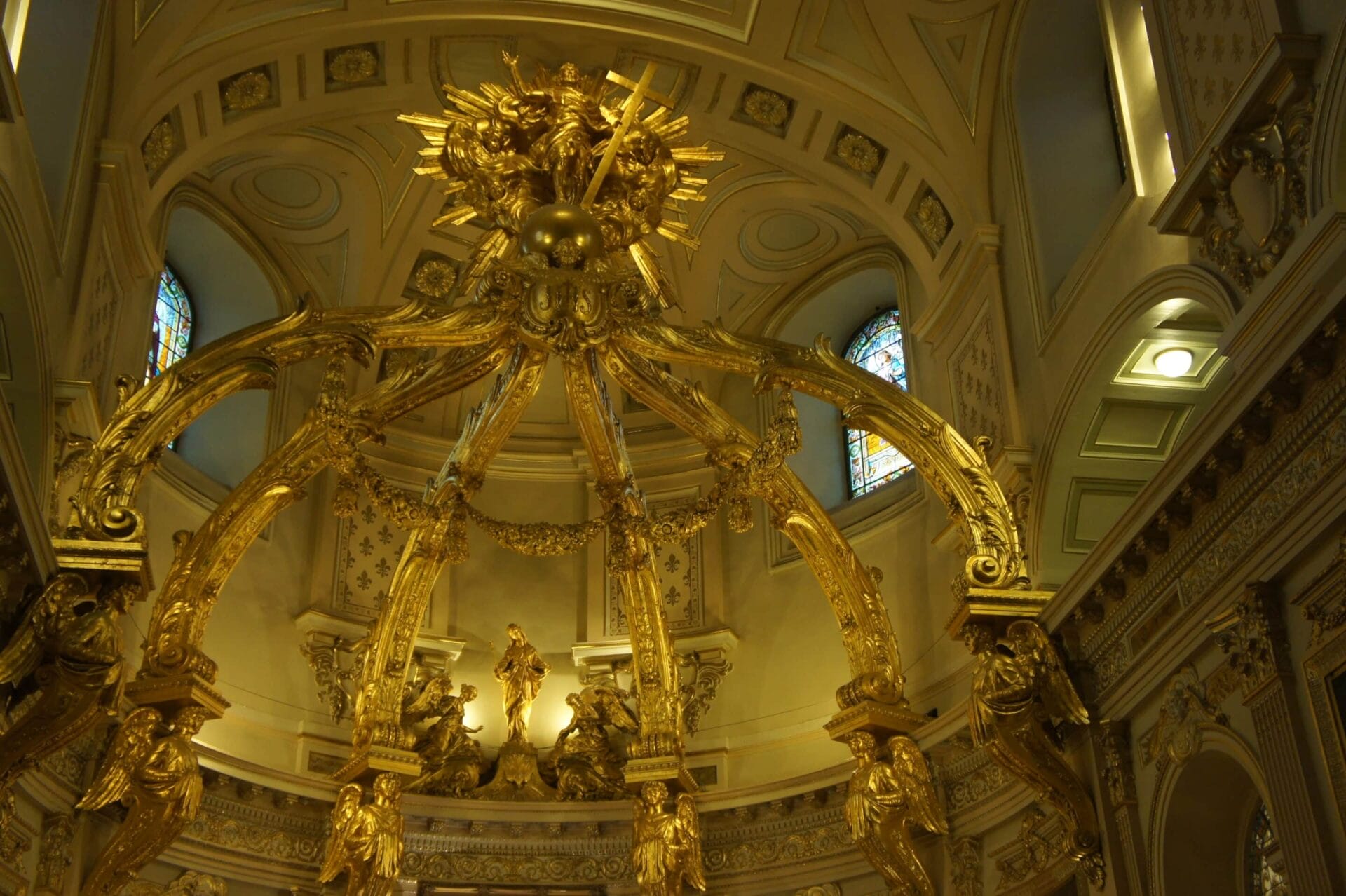 The Cathedral is central to the history of Quebec. If you were to only choose one place to visit to discover the history of Quebec, The Cathedral-Basilica of Notre-Dame de Quebec would be it!
When to Visit Quebec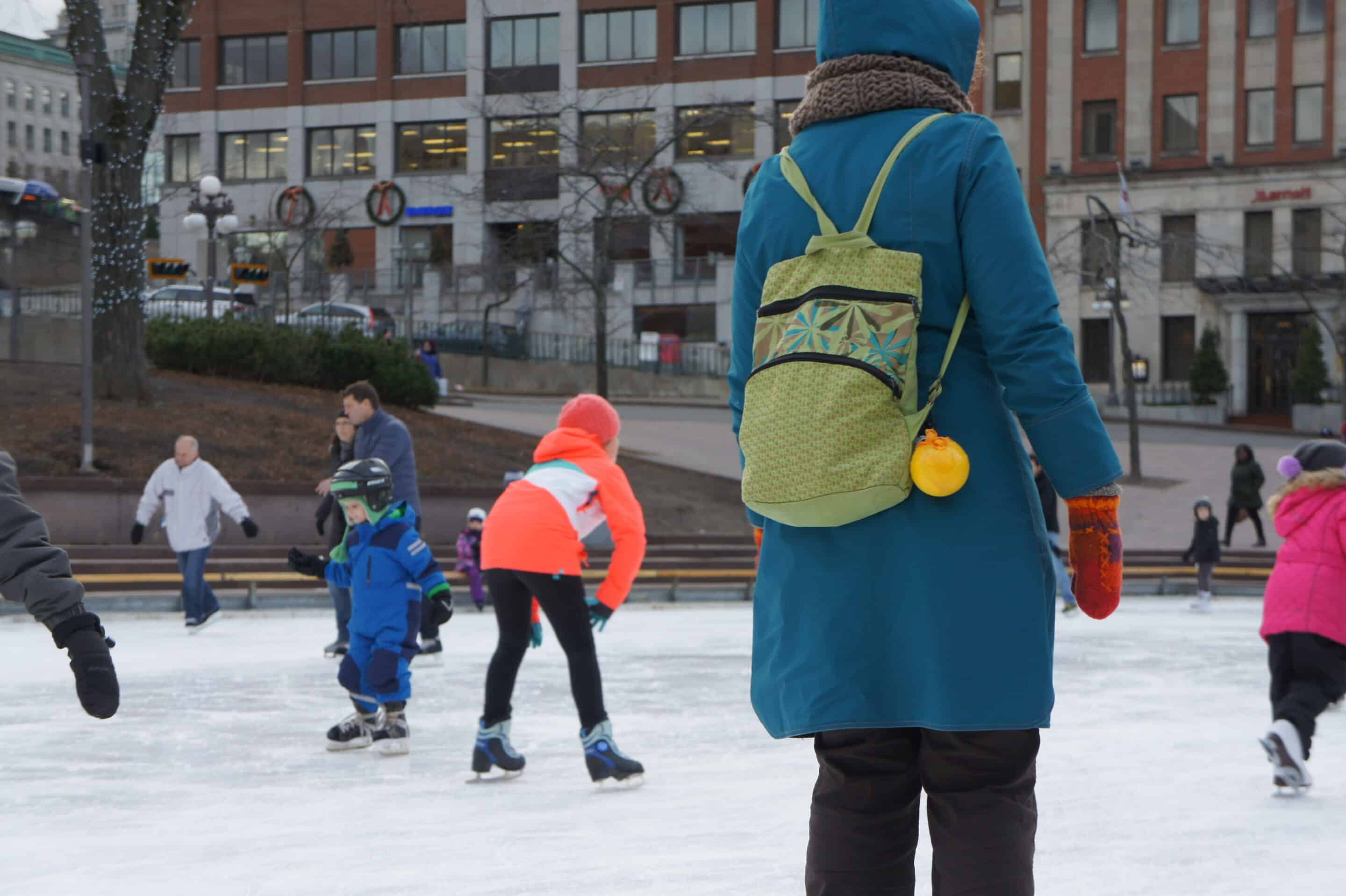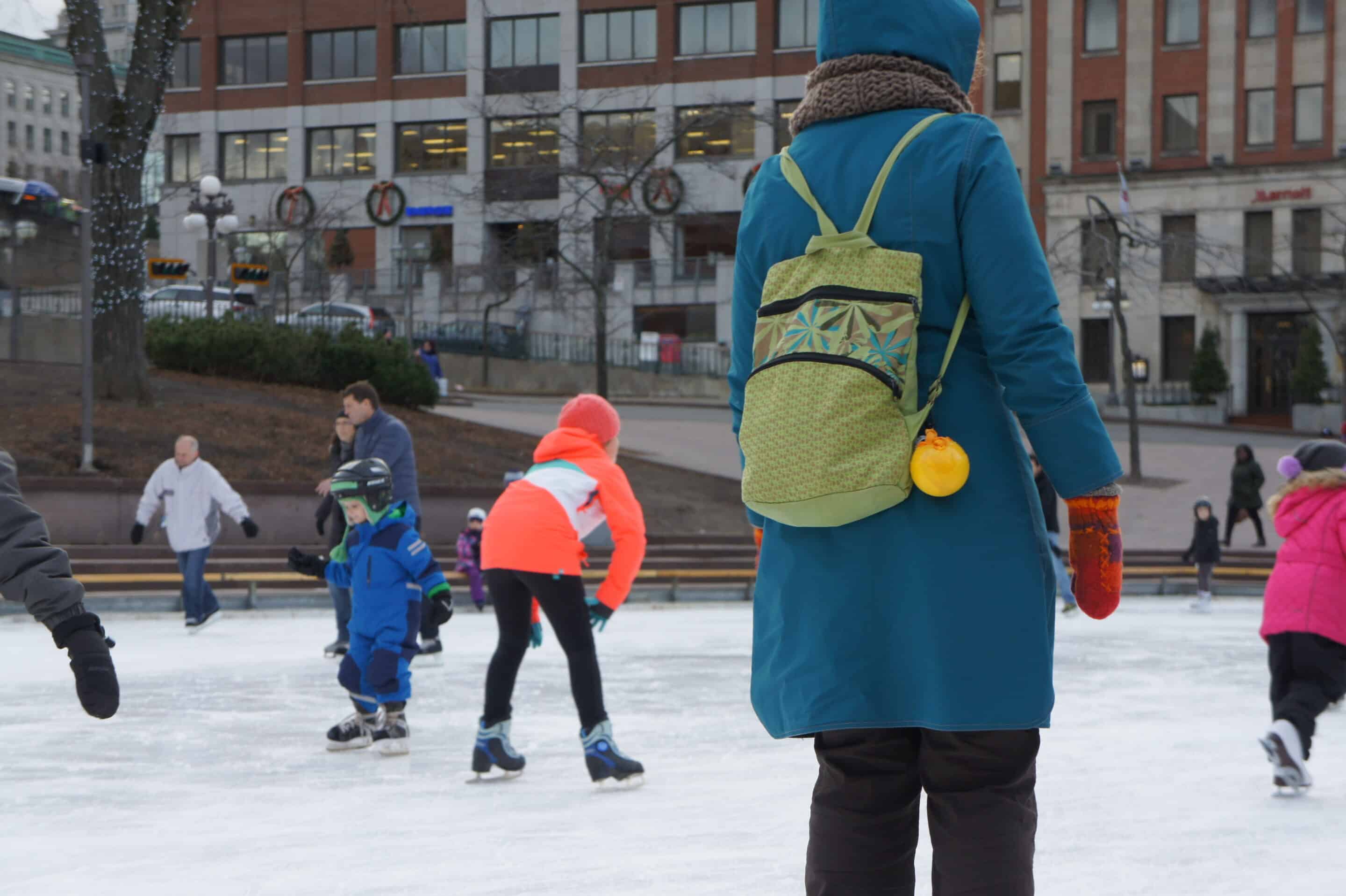 This post may contain affiliate links which won't change your price but will share some commission. As an Amazon Associate I earn from qualifying purchases.
There is no bad time to visit Quebec! Winter in Quebec brings snow covered slopes, which is perfect for skiing or snowshoeing. It also offers outdoor ice skating, the Christmas markets in Old Quebec, Nordic spas, dog sledding and Winter Carnival, one of the world's largest!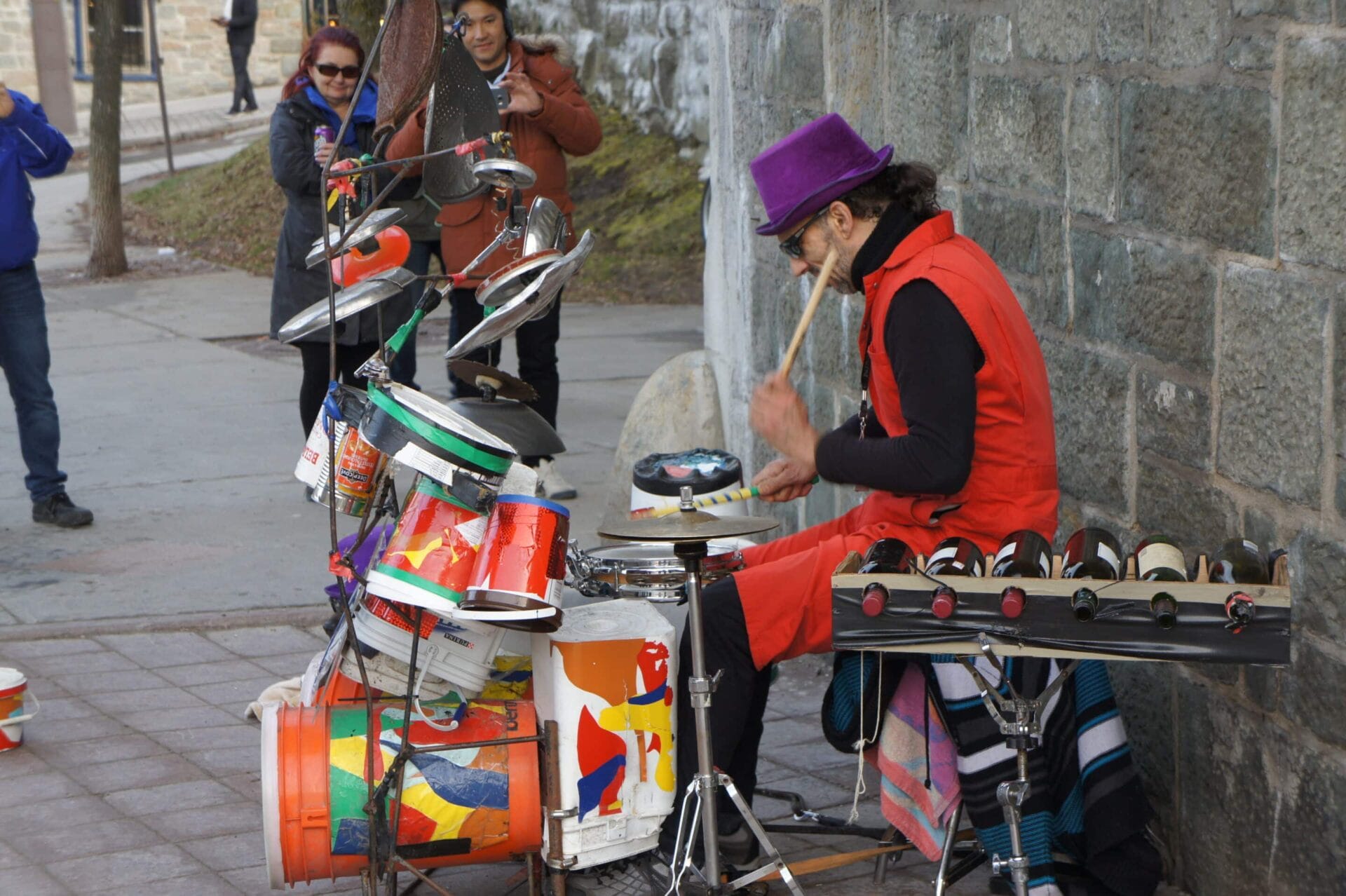 Summer in Quebec offers visitors over 400km of bike paths, fishing, and hot air balloon rides above the city. You can also go white water rafting, take cruises on the St. Lawrence river, and visit the Festival d'été de Québec, a music festival.
Traveling To Quebec City During Covid-19
The Quebec city health department asks that all travelers follow their COVID-19 guidelines. This means that international travelers, including those on cruise ships, must self-quarantine for at least 14 days before traveling. Quebec also ask them to postpone all non-urgent medical appointments.
In addition, the Canadian government asks all travelers to provide health and quarantine information through an ArriveCAN, which you can download as an app. In the app, travelers will need to report a quarantine plan, travel and contact information, and COVID symptoms self-assessments. You are not required to report COVID test results.
You must fill out ArriveCAN before you board your flight to Quebec and show a receipt to the Canadian border officer. The Canadian government holds the right to fine those who do not comply with these requirements. For more information visit the Government of Quebec website.
---
Quebec city is a beautiful place to visit, filled with history and culture. Its definitely a destination to keep on your bucket list of travel experiences. I am so grateful I got to see it in all its glory!
CHECK OUT WHAT'S NEW ON BETSI'S WORLD
Have you ever been to Quebec City? Will you be planning a trip there in the future? We'd love to hear from you in the comments below!
Wineries | Travel Destinations | Gifts For The Wine Lover
Travel and gift resources for the wine connoisseur and travel enthusiast.