No one likes to collect more "stuff" – and neither do we. We are semi-nomadic travelers, who have a home base in Florida, and but  much of the time you'll find us traveling onboard Saltwater Gypsea, our 34′ boat – a PDQ power catamaran.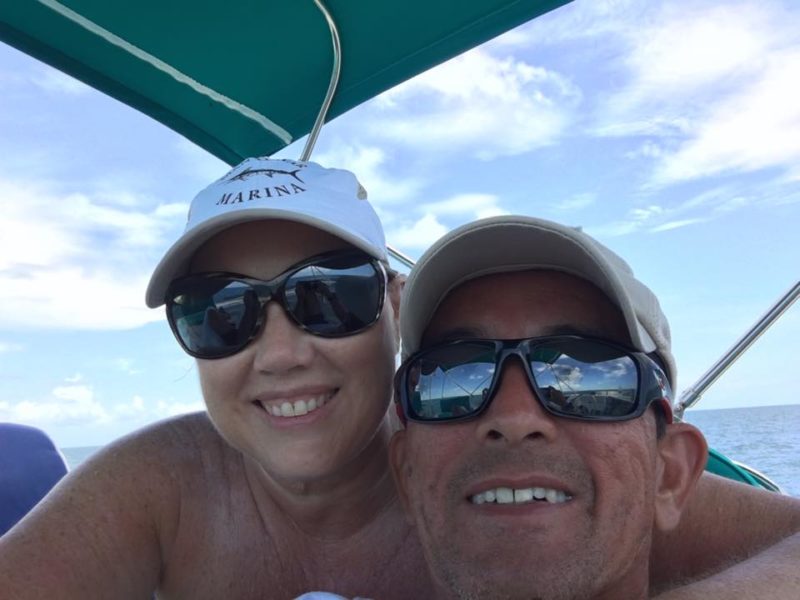 We've compiled our top picks for some of the best gear we've found (and used ourselves). So here's to the travel lover on your list!
Travel Gear
Digital Luggage Scale
There is nothing worse than packing your luggage, and thinking "wow! feels like I'm under 50 lbs!" and then arriving at the airport only to find out that you have to repack your suitcase because it is too heavy! Invest in a hand-held luggage scale to weigh your suitcase at home – and avoid the hassle of having to repack at the airport! This one is small so you can tuck it into your suitcase.
Travel Power Converter & Adapter Combo
This a a must-pack item for Betsi when traveling in the fall and winter to Europe. It's small size means I can tuck it into my carryon. This small coverter & adapter will allow you to use a hairdryer or curling iron while on roadtripping through the UK, Europe and other fabulous destinations.
Venture Pal Large 45L DayPack
When Jim & I are wandering the streets in crowded tourist areas like the walled city of Dubrovnik, we both carry our Venture Pal daypacks. They are large enough to toss a light jacket into, and keep our wallet, cameras, and cellphones safe. The large, 45L size means we have room for any souvenirs we might find along the way. Bonus is we can use these as a carryon for our flight. When you're not using it, it folds up small enough to fit in a small corner of your suitcase.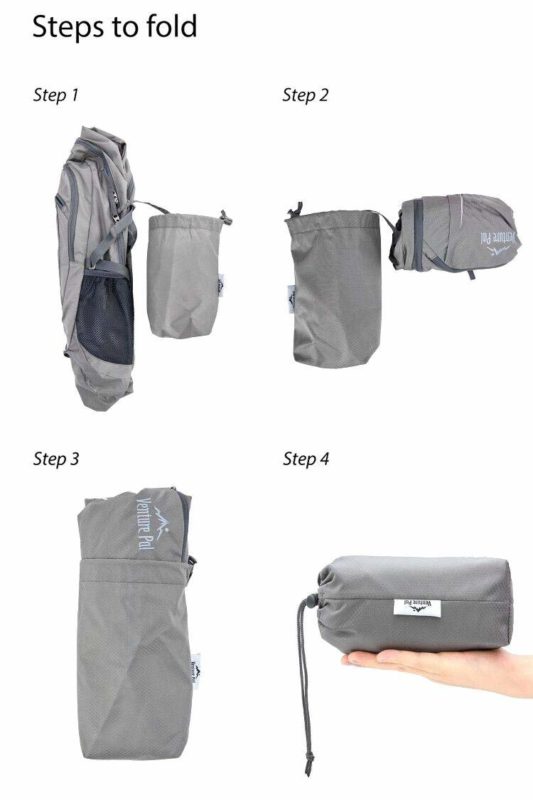 Memory Foam Travel Pillow
I LOVE this memory foam travel neck pillow! Proper neck support is critical for me; I have cervical issues. This travel pillow lets me get a nice long nap on overnight flights.
Sony A6000 Mirrorless Camera
This year Jim took over the Cannon T-5 camera (it takes stellar photos!) and we purchased the Sony A6000 for me. The A6000 is so much lighter than the Cannon, which is the main reason we purchased it – to save the neck strain. Its small size allows me to tuck it into my purse (or Venture Pal daypack). It takes amazing photos, and is a fantastic camera!
For the Mixologist and Food & Beverage Lover
5oz Stainless Steel Travel Flask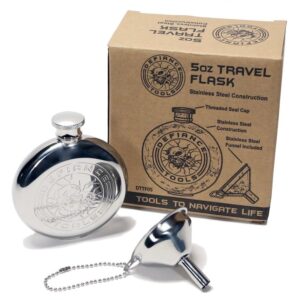 How many times have you wished you could carry your favorite adult beverage with you? This travel flask, made of stainless steel is a perfect gift for the libation lover on your Christmas list this year. Just use the stainless steel funnel to fill the Travel Flask with your favorite spirits or liquor.
Shaken, not stirred – the Professional Cocktail Mixologist's Set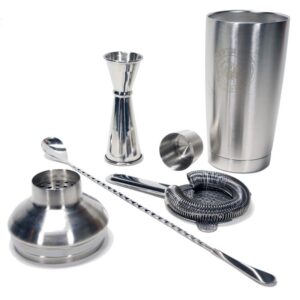 The perfect gift for the martini lover on your list! Our professional cocktail mixologist's set is definitely portable, going from the house to the boat. We love to entertain both at home and on our tiny house on the water, Saltwater Gypsea, our 34′ boat. Our guests love having the choice between hand-crafted cocktails onboard, wine, beer, and cider. The only choice for the cocktail lover on your Christmas list!
Mixology Bar Tool Set and Canvas Roll Combo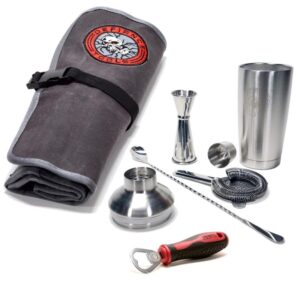 This mixology set is by Defiance Tools, and includes a canvas tool roll, making it easy to take with you on all of your travel adventures. The set is made of stainless steel. It comes with an insulated cocktail shaker (16 oz), a 1 oz / 2 oz double jigger, Hawthorne strainer, a 13.8″ Hoffman spoon, and a Defiance Tools Screwdriver handle bottle opener. This set includes everything a mixologist would want, and to keep everything together, the set includes a canvas tool roll, with 9 pockets / slots. The tool roll measure 26″ wide x 14 1/14″ high, and has a 6 1/2″ flap to protect and cover your mixology equipment.
Compression Socks
We've all been there – when you fly long distances in coach there is literally no room to stretch or even do foot pumps. We just returned from an 8 hour flight from Heathrow to Miami and there was literally not enough room to get out of my seat to go to the bathroom. I had to straddle my husband's seat to get out in the aisle – really! That's why these awesome compression socks are a life saver for me! Check them out here –
Boating & Tiny House Gifts
Turkish Towels
I'm honestly not sure what I would do without Turkish towels on Saltwater Gypsea! These have been such a lifesaver. When you live in a tiny space, every inch counts. In the space that two standard fluffy towels would take, we can fit 10-12 Turkish towels. They are quick drying – after a shower or a swim, we hang them on the boat rail, and they are dry in a couple of hours. These Turkish towels can also be used as beach blankets, and are easy to fold up and fit in a waterproof carry bag. And the bonus is they get softer the more they are washed!
Everyday Tools by Defiance Tools
C Larboard's Everyday Tools are an ideal addition to anyone's tool bag! With a large selection to choose from, these tools make great stocking stuffers for the do-it-yourselfer on your holiday list!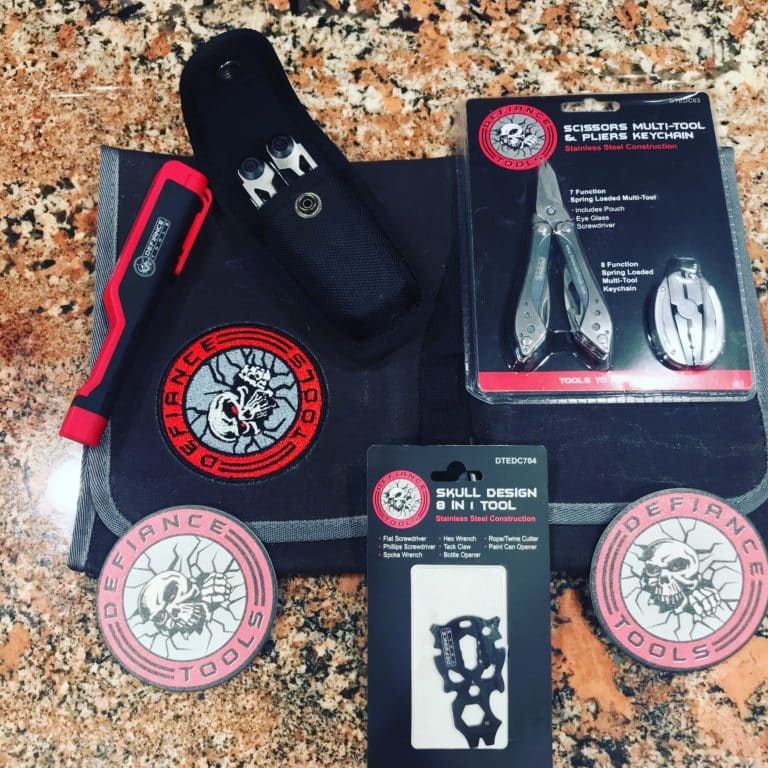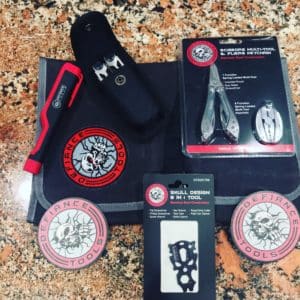 Defiance Tools B2 Electric Bike
This electric bike is ideal for boaters, RVers, and tiny house dwellers. Its lightweight construction and small footprint make it easy to stow anywhere. Check out the video to see how easy it is to ride – with pedal assist you can clock upwards of 18 miles an hour >> Defiance Tools B2 Electric Bike.
Use Code Betsi20 to save 20% off your purchase – a perfect gift for the boater, RVer, or tiny house dweller!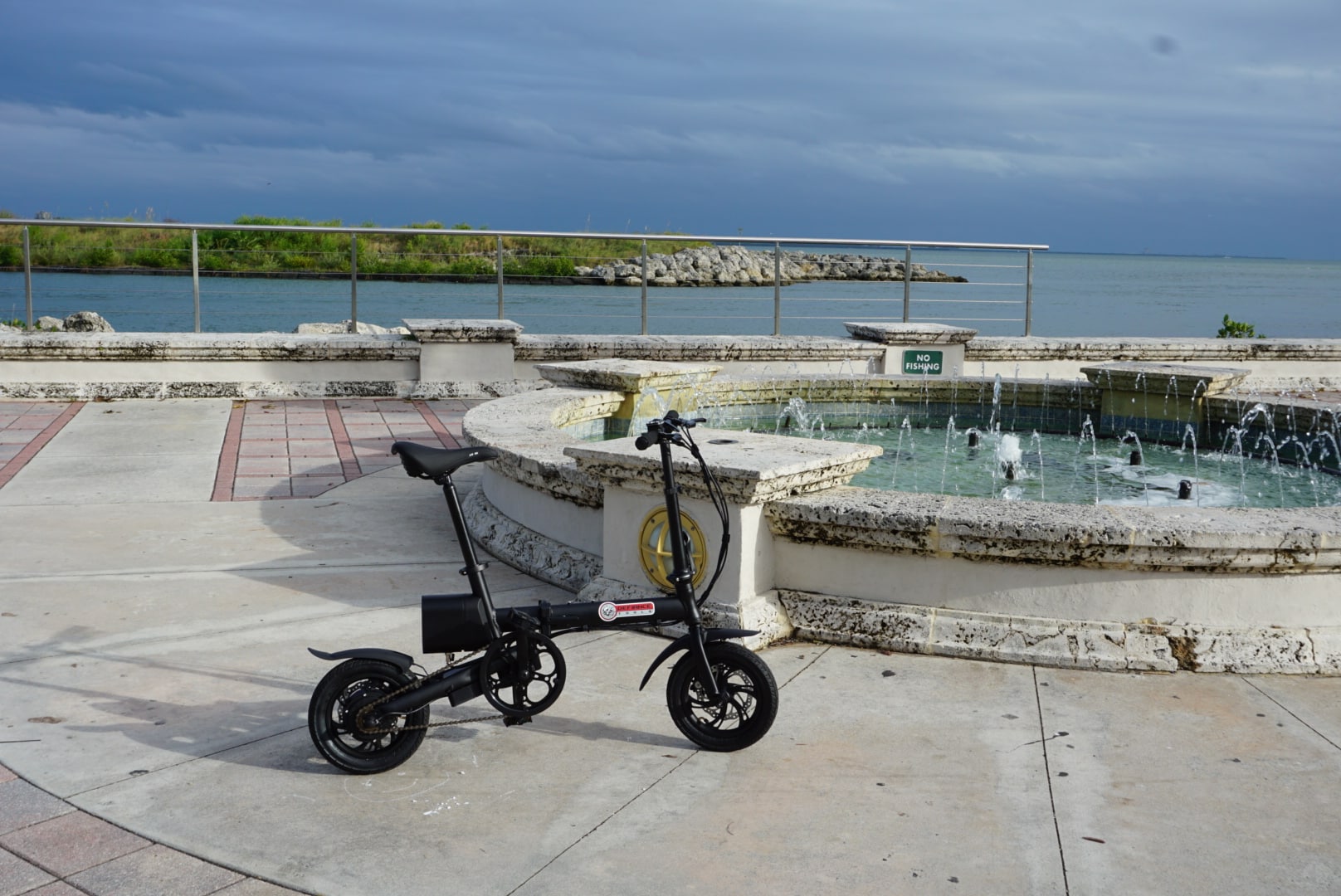 This post may contain affiliate links which won't change your price but will share some commission. As an Amazon Associate I earn from qualifying purchases.
EasiYo Yogurt Maker
One of the best things we've bought for living onboard our tiny house on the water! We use our Easiyo all the time – it makes delicious, creamy yogurt, perfect for morning breakfast with granola or a sweet pick-me up treat in the afternoon.
Instant Pot
I never thought we'd use a pressure cooker, but I was so wrong! The instant pot is amazing! I hate to cook (even at home!) but the instant pot makes it so easy to pop a 1 dish meal in and set it and forget it. We love it on the boat, because neither one of us has to be down in the galley – we can make our instant pot meal in the morning, set it to cook, and we can play, or work, or snorkel until it's time to eat.
Healthy Living
Aromatherapy Essential Oil Diffuser
Frequent travelers will appreciate this aromatherapy diffuser! When you travel you are exposed to so many germs, and that can compromise your immune system. Essential oils are a wonderful way to relax and help combat the germs that assault us. I carry one with us wherever we travel and most often can be found diffusing Thieves by Young Living.
Everyday Essential Oils

This starter kit of 11 everyday essential oils is a perfect way to dip your toes into essential oils. For the seasoned traveler, my top essential oil recommendations are Thieves (you can put a bit on a kleenex and wipe down your seat at the airport or on the plane); Peppermint to open clogged sinuses, and to calm your stomach; Peace & Calming and Joy to keep you focused and your stress level in check (Peace & Calming is also good for sleep – rub a bit on your feet before bed).
Jim & I both have a soft spot for Deep Blue – we carry travel packs of this essential oil cream with us – it works miracles in untwisting tight muscles!
CHECK OUT WHAT'S NEW ON BETSI'S WORLD
So there you go – another year and another gift guide with our top picks for travel lovers! Which of these would you like to receive this year?
You May Also Like:
Alaska, It's Huge: How to Plan an Alaska Getaway
St. Augustine, Florida: Romantic Getaway
Three Day Getaway in Roswell, Georgia
Find Your Bliss at Sandals Barbados
Packing Tips for a Perfect Barbados Getaway