Having a friend who loves to bake is such a blessing – especially around the holiday season! Check out this list of 16 Christmas gift ideas for your favorite baker to get a little gift inspiration this holiday season.
If you want to keep tasting the fruits of their labor, it's probably a good idea to show your appreciation for all the delicious baked goods they make. But finding the perfect gift for the baker in your life can be a difficult task, especially if you're not sure what supplies they already have. Luckily, I have spent a little time researching the best gift ideas for bakers!
16 Christmas Gift Ideas for Your Favorite Baker
These are some of the best Christmas gifts for bakers. I'm here to make your shopping experience just a little bit easier this year! Which of these gifts would your baking friends love?
Decorative Cake Stand
Give your favorite baker a place to display their delicious designs by gifting them a decorative cake stand. This beautiful rustic wooden stand with clear glass dome is the perfect place to display their next baked creation.
Embossed Rolling Pin
While a baker surely has a good rolling pin in their kitchen, I bet she doesn't have this beautiful cookie making accessory!
With this cool embossed rolling pin, your favorite baker can create intricate designs in her cookies by simply rolling the pin across the dough.
Cat Mitts
This set of adorable oven mitts is perfect for the baker who has everything. They'll get a good laugh every time they pull something out of the oven wearing this set of cat oven mitts.
Cupcake Scoop
Making cupcakes can be messy without the proper equipment. Make sure your loved one's cupcakes are perfectly measured without making a huge mess with this handy cupcake scoop, which easily doles out the correct amount of batter needed for each cupcake.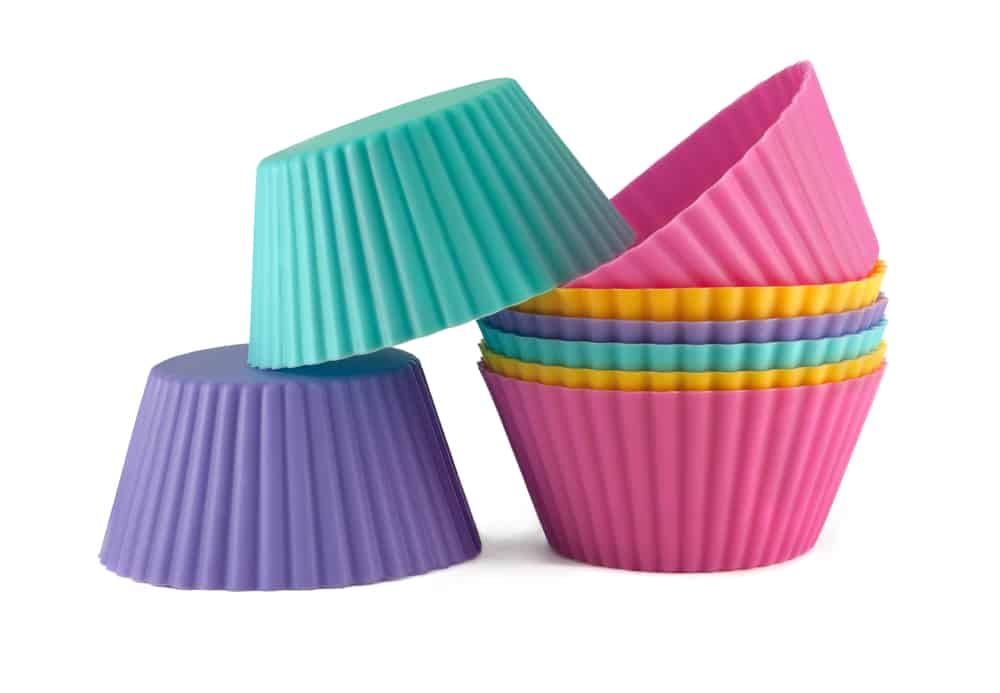 Silicone Liners
Skip those disposable paper cupcake liners and give your loved one liners that will last with a set of silicone baking liners. This colorful set will help them bake a huge selection of delicious baked goods in a more eco-friendly way.
Silicone Bakeware Set
Or grab a set of silicone bakeware to help take your favorite baker's cooking up a notch. They'll love whipping up their favorite cake or bread recipes in one of these cool nonstick pans.
Baking Conversion Tea Towel
Give your favorite baker a cute decorative cheat sheet with this fun baking conversion tea towel. It contains all the measurement conversions she'll need to create delicious recipes, all in a cute design that will look great hanging in her kitchen.
Cupcake Dividers
With these cute cupcake accessories, your favorite baker can create two-flavored cupcakes with ease. They'll love creating new cupcake flavors with these awesome cupcake dividers. They make a great gifts for bakers during the holidays!
Baking Patent Art
Looking for a unique gift to give your favorite baker? I'm sure they'll love this awesome baking patent art, which includes a set of six decorative patent designs for common baking tools, like the stand mixer and rolling pin.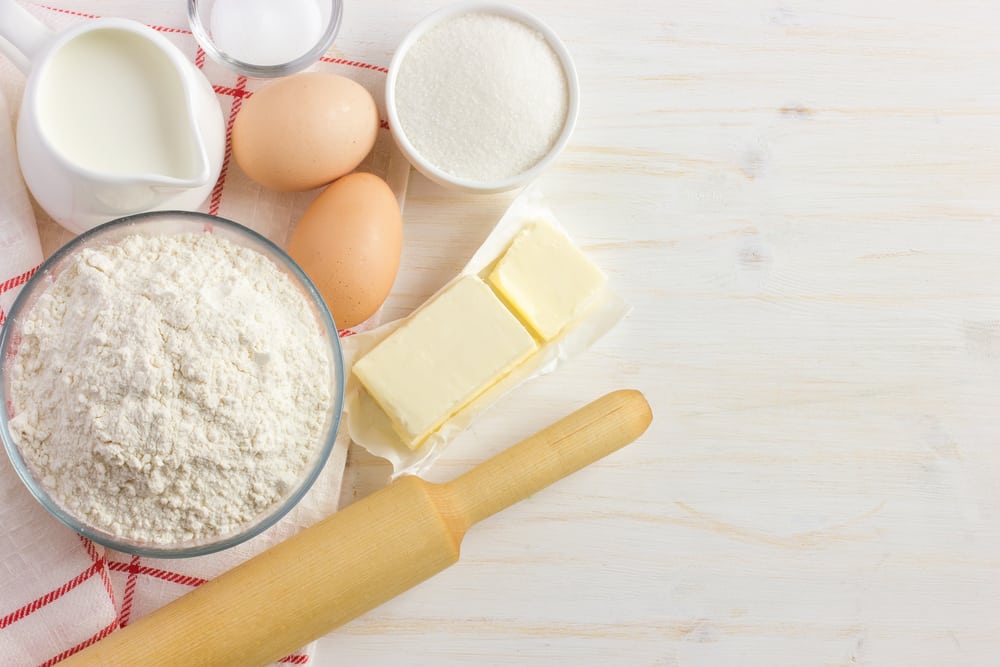 Baking T-Shirt
If baking is life for someone on your list, help them tell the world how much they love to bake with a cute t-shirt. They'll love sporting this adorable baking t-shirt throughout the year!
Marble Pastry Board
Rolling and cutting delicate pastries can be difficult for any baker. Make the job a little easier with this beautiful marble pastry board.
Its cool surface reduces the need for extra flour, ensuring your favorite baker's pastries come out light and airy every time.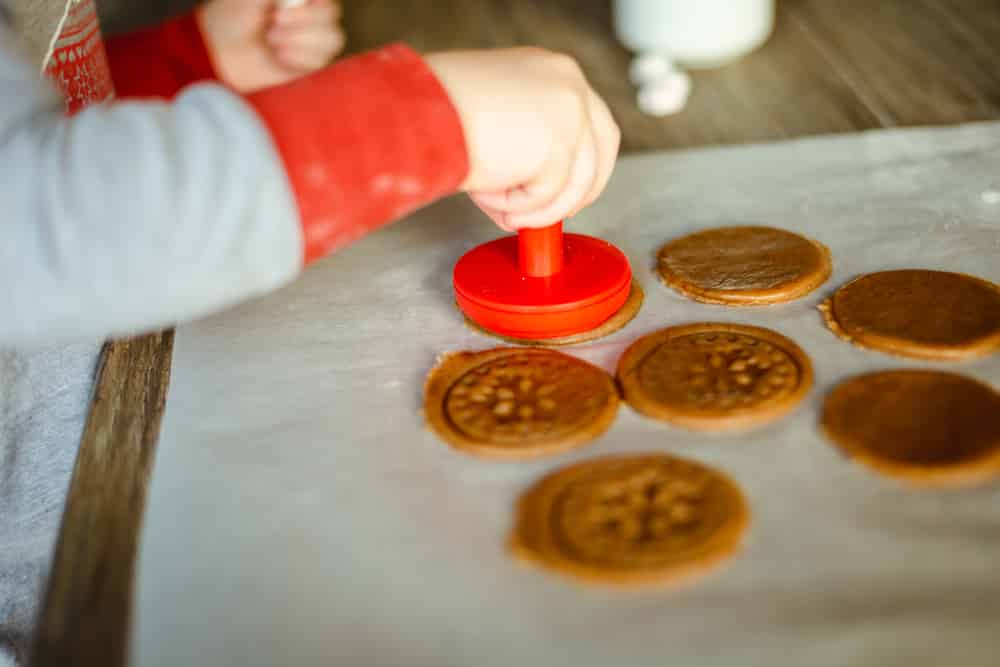 Pastry Mat
Help take the guesswork out of baking with a silicon pastry mat. This handy mat has all the measurements a baker will need to create all types of delicious baked treats with precision.
 This post may contain affiliate links which won't change your price but will share some commission. As an Amazon Associate I earn from qualifying purchases.
Cookie Stamps
Create beautiful designs on any cookie with use using these cool baking tools. And in addition to helping your favorite baker create some truly unique desserts, they'll love how beautiful these metal cookie stamps are!
They might even want to display them in their kitchen when they're not using them. Decorative gifts for bakers are a double win!
Copper Measuring Set
Sometimes bakeware serves as more than just a way to make sweet treats. That is totally the case with this beautiful copper measuring set.
It's so beautiful, your favorite baker might not want to use it! Instead, it could serve as a decorative element in their kitchen.
Dusting Wand
It can be difficult to get just the right coating of powdered sugar on top of a baked good. That's why this fun dusting wand is a must for any serious baker! Simply fill it with sugar and shake to get an even dusting every time.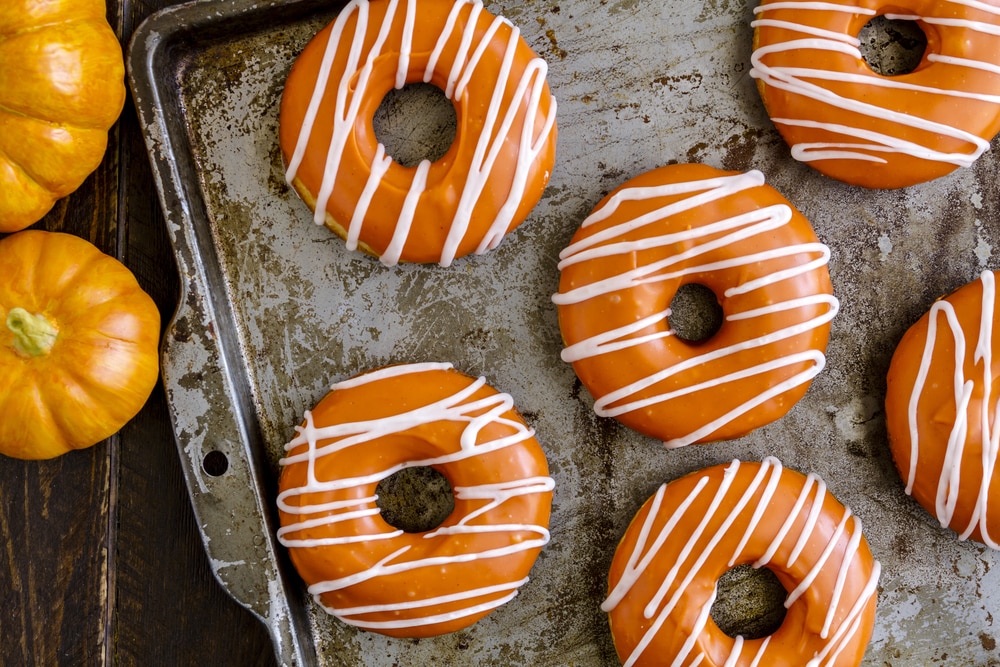 Donut Pan
While most serious bakers probably have a good set of traditional bakeware, which includes cake pans, bread pans, and baking sheets, they might not have some of the more non-traditional baking options.
If that's the case, they'll love having one of these donut pans in their collection because it allows them to make delicious donuts without the need for frying in messy oil.
CHECK OUT WHAT'S NEW ON BETSI'S WORLD
Looking for other great gift giving guides?
Here are some other great gift giving guides to check out as you plan for the holiday season to come!