Fabulous Food Finds on the Delmarva Peninsula
The Delmarva Peninsula is a 170 mile peninsula that includes parts of Delaware, the eastern shore of Maryland, and Virginia. The word is getting out there's amazing food to be found in this region – especially fresh-caught seafood. Whether you love fine dining with all the pomp and glory of a world-class restaurant, made-from-scratch bakeries, waterside dining, or a good food market, you'll find it on the Delmarva.
Don't forget your travel essentials when planning your Delmarva road trip.
Must-Visit Food Choices on the Delmarva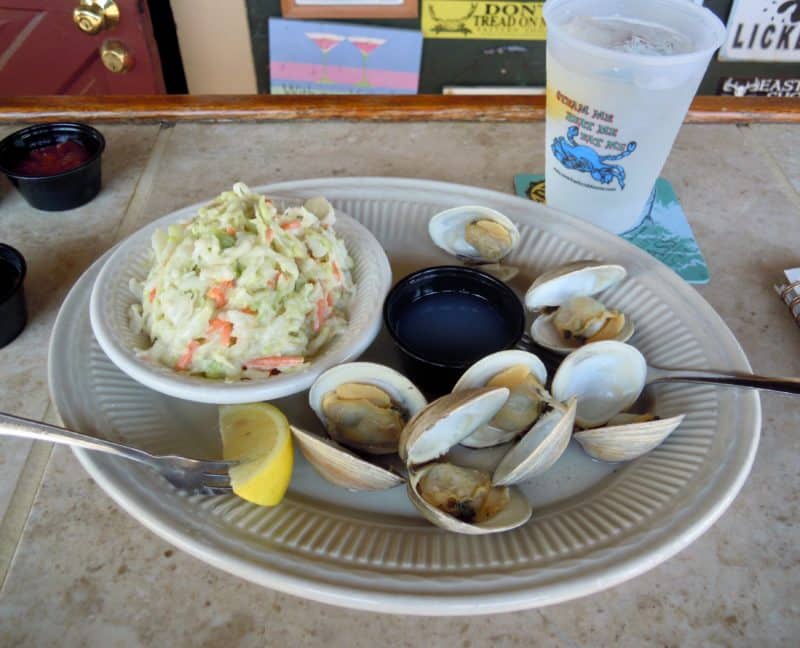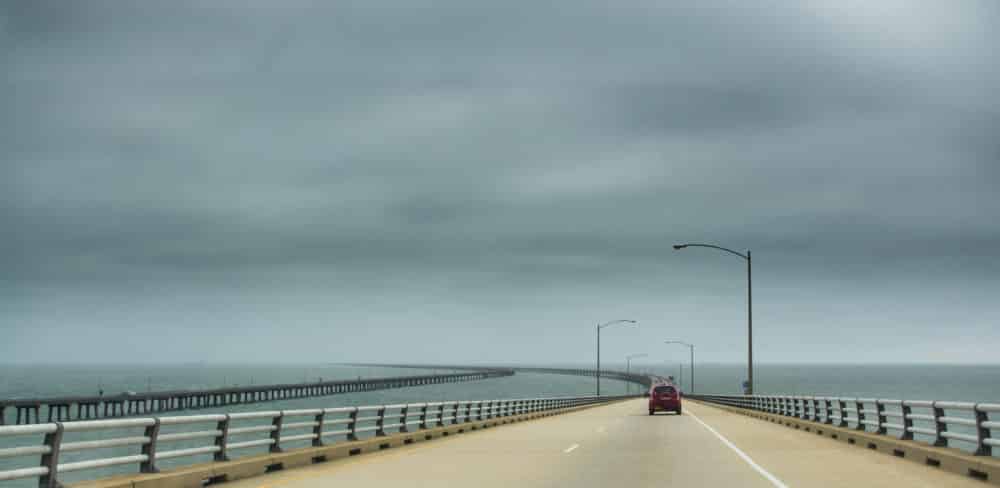 Ten years ago, I started my explorations of the Delmarva Peninsula in St Michaels, Maryland.
This historic town is well-kept and offers fine dining at the Inn at Perry Cabin, 208 Talbot, and Limoncello. Ava's Pizzeria and Wine Bar is one of my casual dining favorites. This is a laid back locals hangout that has delicious pizzas, big salads, sandwiches, and a doggie menu. At Ava's, you can dine with your dog outside in style. While you're sipping your wine and munching your pizza, Fido has immersed his muzzle in a chicken entrée just for dogs! Great for couples, families, and pet lovers, don't miss Ava's!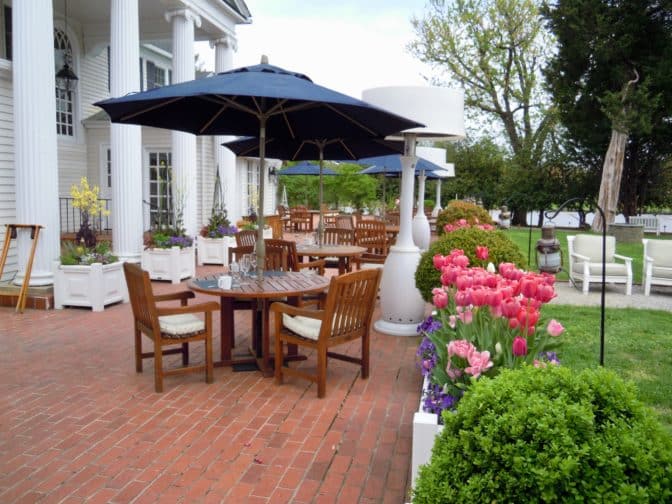 More Finds on the Delmarva for Foodies
I was slow to find out how amazing the Delmarva is for food, history, and outdoor activities. On one trip I ended up in Chestertown on my way to Crow Vineyards. It was in Chestertown, where I discovered Evergrain Baking Company. Local's tend to hang out here as if it was their own living room. They come for sun buns, everknots, croissants, pastries, cookies, and coffee. Douglass Rae is the bread genius behind Evergrain. Doug and his pastry chef Sarah, crank out some of the best baked goods I've found anywhere in America.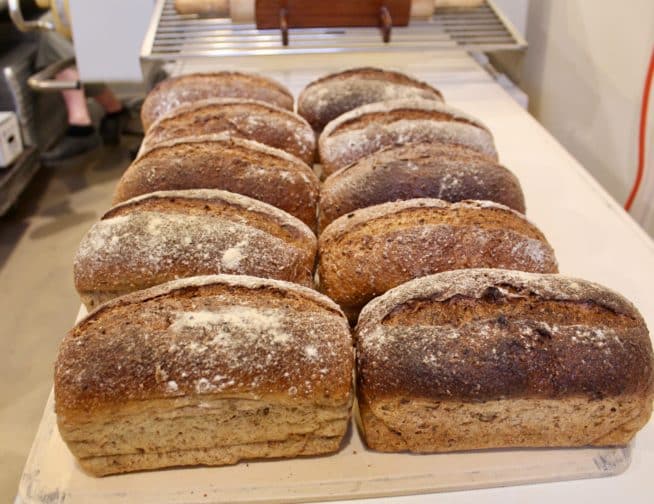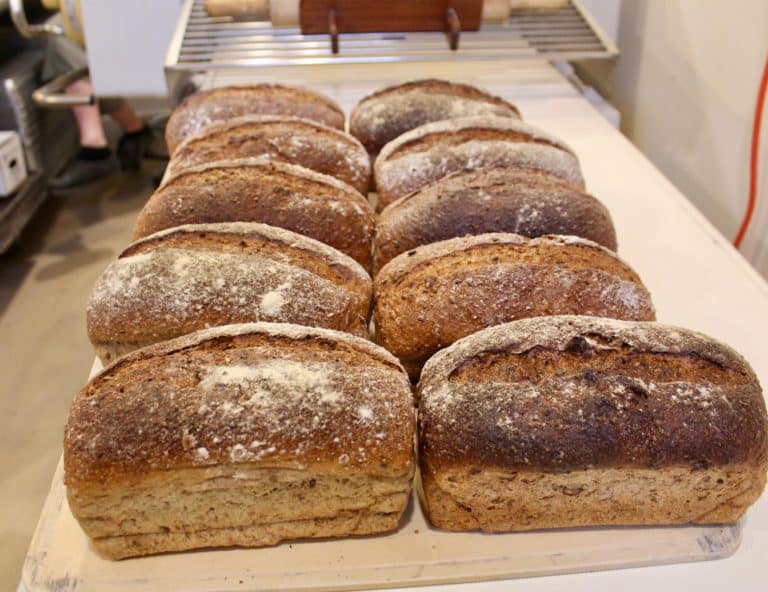 I recommend a visit to Chestertown to indulge in Evergrain's goodies and then walk this historic town. Chestertown has dozens of 18th and 19th-century homes, a historic boat landing, and cool shops like Chester River Wine and Cheese. Take a ride out to Crow Vineyards to sample some of Maryland's best wines while you're in the area. Chestertown is a great destination if you're looking for a romantic Southern getaway too!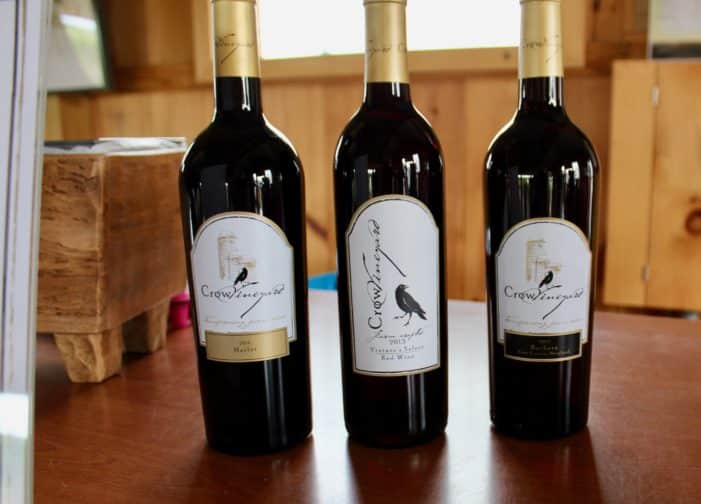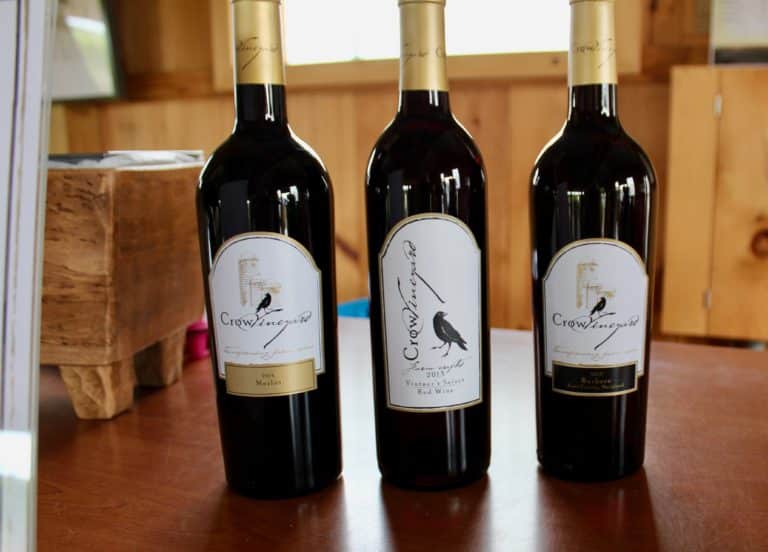 My next big discovery on the Delmarva was Cape Charles. This is about as far south as you can go before arriving at the Chesapeake Bay Bridge Tunnel.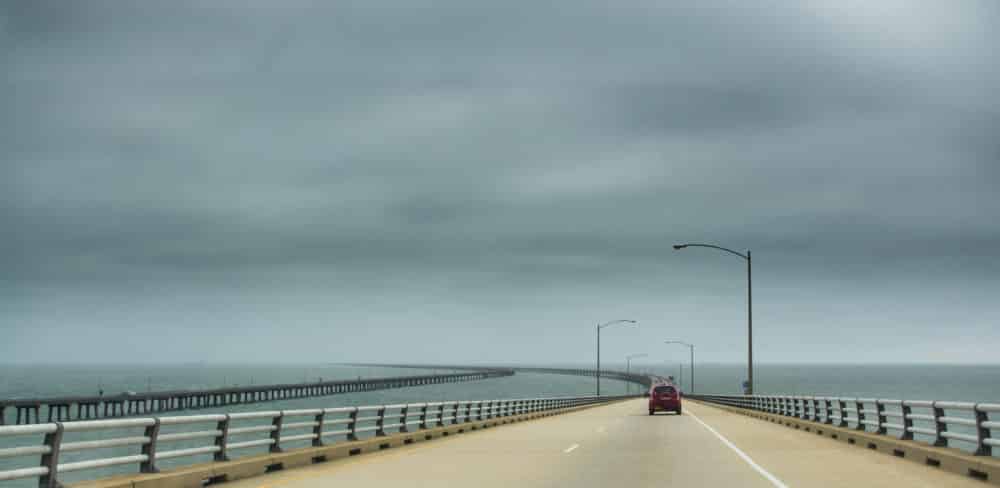 Cape Charles is a former railroad town founded by William Scott. After purchasing three plantations, Scott set about platting 136 acres for 664 equal-sized building lots.
Why Not Stay in a Vacation Home on the Delmarva
Cape Charles thrived for many decades but declined as railroad towns did in the 1960s. After some 20 years of decline, the town started getting new blood. Residents of Washington DC, Baltimore, and beyond bought old homes for pennies on the dollar to fix up as vacation homes. The town's beaches are some of the best on the Delmarva and the boating out of Cape Charles is spectacular.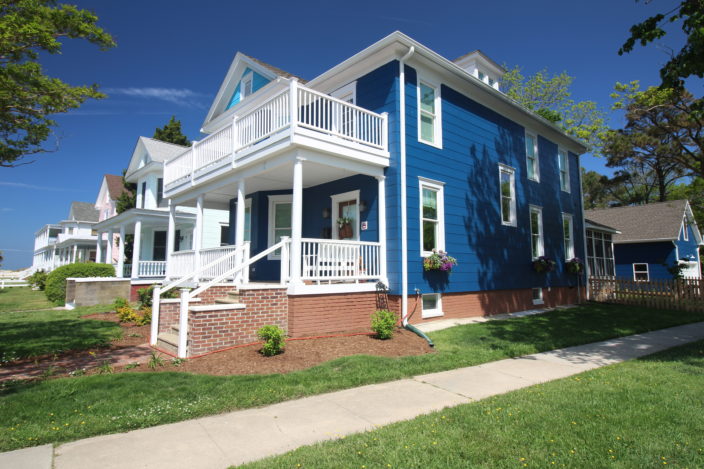 When I drove into town for the first time in May 2019, I was impressed by how pristine it looked. I've never seen a better preserved town of this size that wasn't surrounded by strip malls, crowded subdivisions, and other signs of modern civilization. I found two of the best bakeries on the Delmarva, excellent waterfront dining, two lovely vintage hotels, Brown Dog Ice Cream, and a gorgeous beach.
You should plan on spending at least two days in Cape Charles. To hang out like a local, rent a custom golf cart from Eastern Shore Custom Carts and leave your car parked. Putt over to Coastal Baking Company in your custom golf cart for breakfast or lunch. This husband and wife team produce baked goods and a creative lunch menu featuring both Cajun and Indian fare.
Upscale Delmarva Dining
For waterfront dining, The Shanty is a great place for seafood, indoors or outside. Try their fried oysters, crab cakes, salads, or steamed clams. Open only in spring, summer, and fall; The Shanty is a favorite of repeat vacationers. Hook-U-Up-Gourmet is another good choice for a special meal. Dig into lamb chops, steaks, crab bisque, and more delicious entrees paired with their ample wine list.
After dinner, take a short walk to Brown Dog Ice Cream and taste a few samples before you commit. With over 150 flavors of ice cream, you're sure to love one of the eight or so served each day. It's not unusual for visitors to go to Brown Dog two or three days in a row; it's that good. If ice cream isn't your favorite dessert, try Bakery on Mason where scones, croissants, strawberry turnovers, and more will tempt you.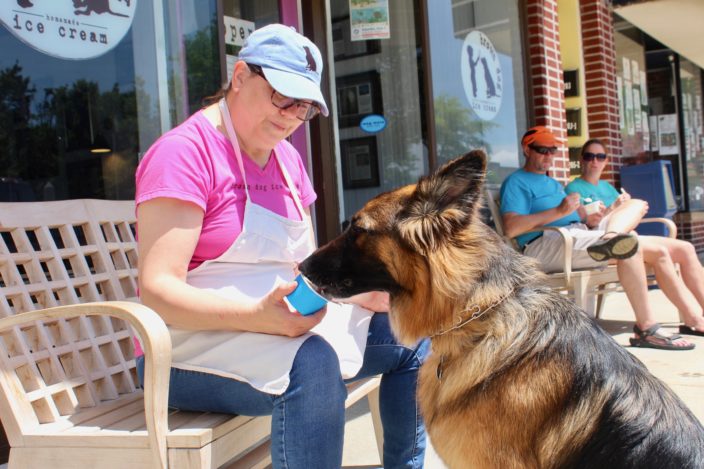 This post may contain affiliate links which won't change your price but will share some commission. As an Amazon Associate I earn from qualifying purchases.
For a burger and brew, stop at Cape Charles Brewing Company on the outskirts of town. In summer, they have an outdoor area perfect for your visit. Buskey Cider , located on the main drag, makes the best cherry cider I've ever had, and you can drink on site or take their cider home.
On the eastern side of the Delmarva, a stop in tiny Lewes, Delaware is a must. This historic town was first settled by the Dutch in 1631, only to be wiped out by the local Native Americans. The Ryves Holt House (circa 1665), is the oldest house still standing in Delaware.
Dinner in a Vintage Victorian on the Delmarva
Fine dining at Heirloom is terrific. Meghan Lee is the owner and has years of restaurant experience. The old Victorian home that houses Heirloom is smartly decorated inside with colorful botanical art, whimsical wallpaper quadrants, custom bench pillows, and fresh flowers on each table. The menu features salads, seasonal seafood, pan-seared duck breast with Maitake mushrooms, double-cut pork chop, and a vegetarian option. Their wine list is impressive, with rarities like Montinore Estate- a large producer of Oregon biodynamic wines, a Lodi red-blend, and other perfect pairings for your dinner.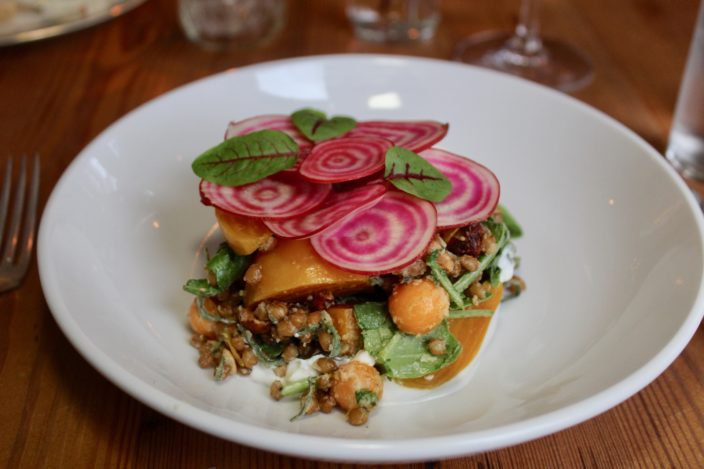 Next on this tour of the Delmarva, is the town of Easton, Maryland. I drove past Easton on numerous occasions on my way to St. Michaels, not having a clue how cool this town is. Featuring a historic downtown with good Italian restaurants, the Avalon Theater, and several historic B&Bs to stay in, this is a hot spot.

Paul Prager has been buying historic downtown property for over ten years and opening upscale eateries. Mr. Prager has single-handedly helped put Easton on the radar of serious foodies. His holdings include Bas Rouge, Sunflowers and Greens, Bumble Bee Juices, The Stewart, Weather Gauge, and Bon Heur Pie and Ice Cream.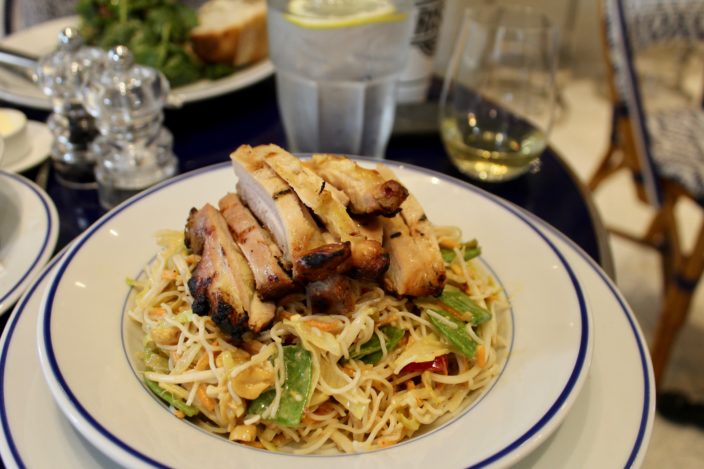 Bas Rouge is the place for fine dining, serving dinner just two nights per week, and lunch two days per week. A Prix Fixe menu at dinner costs $85 for three courses or $100 for four. Grilled Scottish salmon, USDA Prime tenderloin, and chicken ballotine are eye-catching entrees on the dinner menu. The wine list is what you might find in a Michelin three-star restaurant. Wines-by-the-glass start at $14 and top out at $80.
All of these great food finds on the Delmarva have you salivating for more? Check out A South You Never Ate: Savoring Flavors and Stories from the Eastern Shore of Virginia.
Soups, Salads, and Wine Abound on the Delmarva Peninsula
Sunflower and Greens is an upscale soup and salad-centric café. Next door, Bumble Bee Juice serves cold-pressed juices to the health-conscious crowd. When tables are full in Sunflowers and Greens, Bumblebee is a good place to eat your lunch.
Other food stops to consider are Piazza Italian Market for lunch, wine, and Italian specialty foods, Sprout offers healthy options, and Scosa Italian Restaurant. Get the most out of a visit to Easton, by staying a night or two. For lodging, I like the Hummingbird Inn, The Tidewater Inn, or the Tidewater House; all three are within walking distance to most everything in Easton.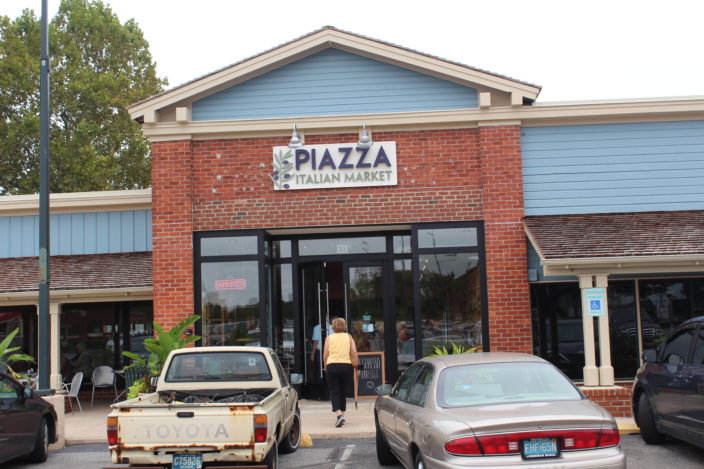 Not far from Easton, consider Oxford for a small-town experience. I recommend Capsize on the water for views, excellent seafood, outdoor dining, and dog-friendly attitude.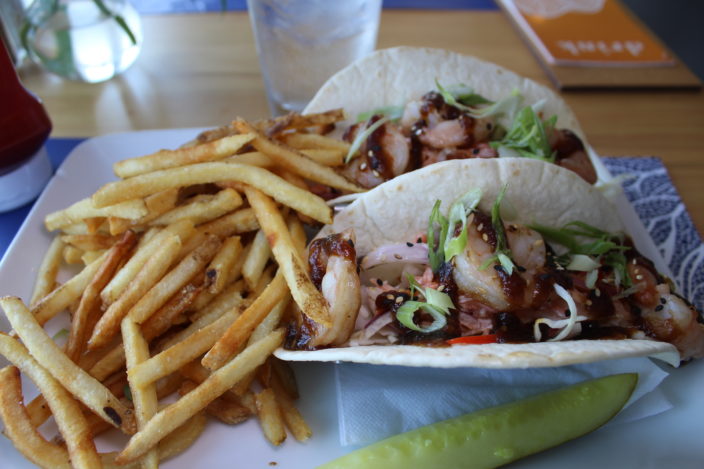 Just around the corner, find Scottish Highland Creamery, one of the best ice cream shops on the planet. With over 600 flavors, this place will amaze you. Only 18 or so are available each day, and they only operate in the warm season. The Robert Morris Inn is the oldest inn in America and has a restaurant good for breakfast, lunch, or dinner.
These eateries are just a small sampling of my favorite Delmarva food finds. I still have miles to go before I've checked off all the best restaurants. For more road trips down the Delmarva, this is a fabulous resource:
CHECK OUT WHAT'S NEW ON BETSI'S WORLD
This post was written by Kurt Jacobson. You can find Kurt over on tasteoftravel2.com where he writes about all of his delicious travels.
For More Getaway Ideas, Check Out
6 Reasons to Take a Road Trip This Fall
Dog-Friendly Vacation Hotspots in Florida