Discover some of the best things to do in Vero Beach, Florida. Find out what makes this city so special! There is adventure, romance, and history around every corner. Whether you are traveling with family or just enjoying a weekend getaway, there is something for everyone at Vero beach, Florida.
Vero Beach, FL Travel Tips & Advice
Vero Beach, Florida is located on the east coast. It has been named by Travel + Leisure magazine as one of America's Top 10 Beaches. The city offers many attractions for visitors, including museums, parks, golf courses, shopping centers, restaurants, and beaches.
Vero Beach, located along the central Atlantic coast in Indian River County, is one of the most popular tourist destinations in the state and is renowned for its magnificent beaches, outstanding sport fishing, and extensive range of natural, cultural, and recreational activities.
The central location of Vero Beach allows visitors to visit neighboring coastal towns and even many of the state's main state and national parks with relative ease.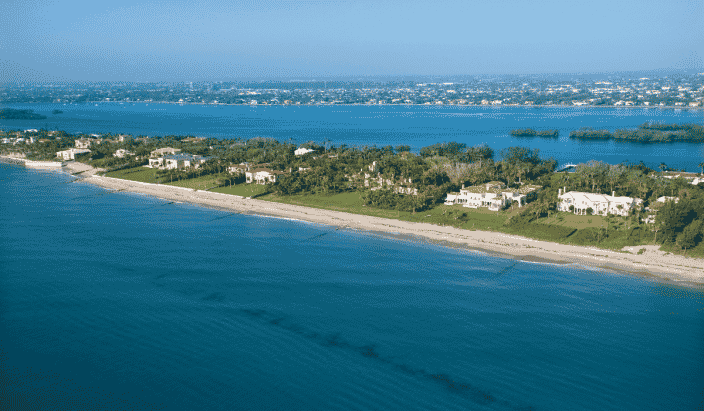 Approximately 17,000 people resided in Vero Beach as of the most recent census, while the city is part of a metropolitan region with a population of more than 130,000.
There are 15 activities to do in and around Vero Beach, Florida, which are listed below.
Explore the Historic District Of Vero Beach Florida

The historic district of Vero Beach is home to many beautiful buildings, such as the City Hall, the First Presbyterian Church, and the Vero Beach Public Library. These structures were constructed between 1885 and 1925.
Visit the Museum of Art In Vero Beach
The Museum of Art is located at 7500 Main Street. It houses more than 30,000 works of art, including paintings, sculptures, prints, photographs, drawings, ceramics, glassware, textiles, and decorative arts.

Vero Beach Museum of Art is one of the best art museums along the central Atlantic coast. It has five separate galleries that are spread out over more than 50,000 square feet of floor space, making it one of the largest art museums in the region. Art enthusiasts who find themselves in the area should put this museum high on their list of must-see attractions.
The museum primarily showcases the work of nationally and regionally renowned artists, and while the majority of the works on display are more recent, it also contains a selection of older works.
The works on display include paintings, art glass, and sculptures. In addition, there is a wing of the museum that is devoted to educational and community outreach programs that are quite popular with the neighborhood residents.
See The Famous Vero Beaches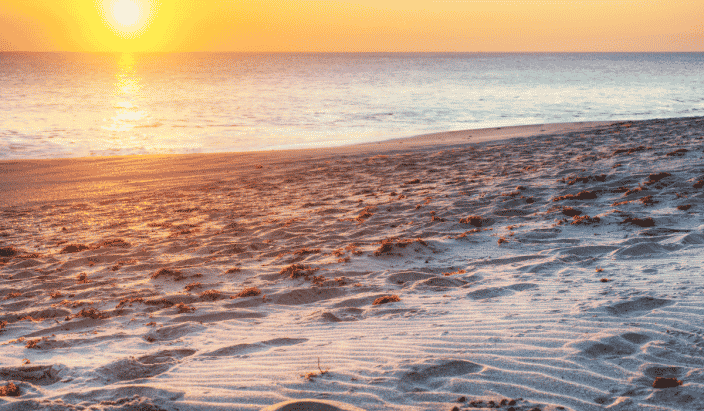 There are several beaches in Vero Beach, FL. Even though Vero Beach has some established beaches that are both gorgeous and convenient, there are also some more isolated and less-visited options available for people who would rather be in locations that aren't frequented by the majority of tourists.
Though there aren't many services or lifeguards, many visitors find that these areas of Vero Beach's beachfront are exactly what was needed . The Seagrape Trail provides access to Vero Beach's more rocky stretches of shoreline for those who enjoy being adventurous outdoors.
The majority of the beaches that are accessible via this trail can be found between Wabasso and North Beach, and a good number of them are designated as turtle hatcheries. Check on this well in advance of your travel, since there may be restrictions in place during particular periods of the year.

Explore Downtown Vero Beach Shops

If you love shopping, then you will enjoy the downtown shops in Vero Beach, especially during the summer months. These stores offer unique items that you won't find anywhere else.
During hurricane season, when storms come in from the Atlantic, or when the sun is just too hot to be outside, indulging in some retail therapy at the Vero Beach Outlets on 94th Drive would be a great way to spend a few afternoon hours out of the elements. The Vero Beach Outlets are located at the intersection of 94th Drive and Vero Beach Boulevard.

There are dozens of well-known brand retailers included within the outlet area, such as Williams-Sonoma, Bass, and Nike. Typically, they provide substantial price reductions on the identical goods that can be purchased at conventional retail establishments just a short distance away.

If you want to obtain the best bargains, look up the specific sales and promotions that are being offered online; there are also a lot of dining options in the area.
Take A Trip To Pelican Island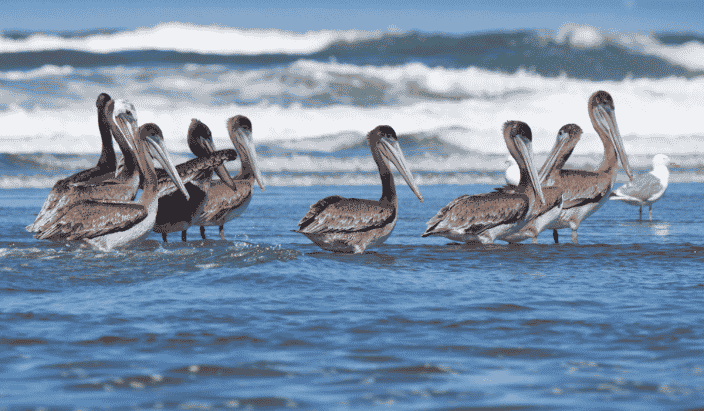 In addition to its namesake pelicans, the Pelican Island National Wildlife Refuge is home to hundreds of different species of birds. It is one of the oldest refuges in the country that is dedicated to protecting wildlife in this manner.

Pelican Island is a popular destination for people who enjoy nature and bird watching. However, many of the island's residents are only present during certain times of the year. As a result, observant bird watchers try to time their trips to coincide with the presence of the birds they are most interested in seeing.

The entrance to the wildlife refuge is located on Wildlife Way in Vero Beach. There are several staff-led programs that are provided at various times throughout the year; visit the refuge's website for more information.
Sebastian Inlet State Park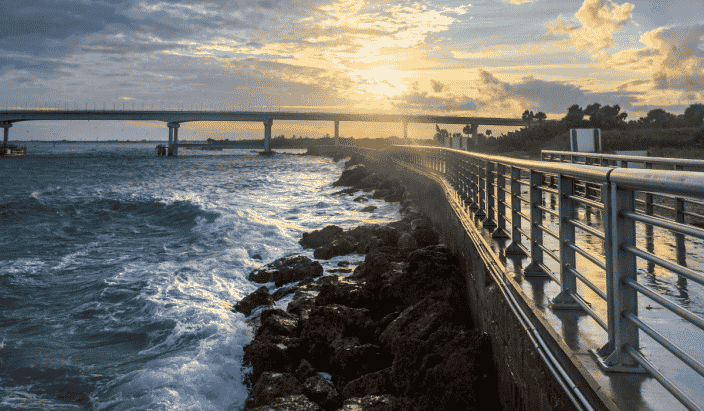 The trouble with being at Vero Beach for any length of time is that when it comes time to pack up and go back home, it can be a little bit disheartening. This is especially true if you've been there for a while.
Another one of the region's easily reachable natural beauties is Sebastian Inlet State Park, which can be found about six miles to the south of the town. It is an especially popular site for surf fishermen, who come to try their luck at catching bluefish, mackerel, and other game fish that live in the waterways of the inlet. The area is filled with beautiful beaches.
There is also a museum in the park that is devoted to the catastrophic sinking of a large portion of the Spanish Fleet that occurred in this nearby location in the year 1715.
Explore The Indian River At The Oslo Riverfront Conservation Area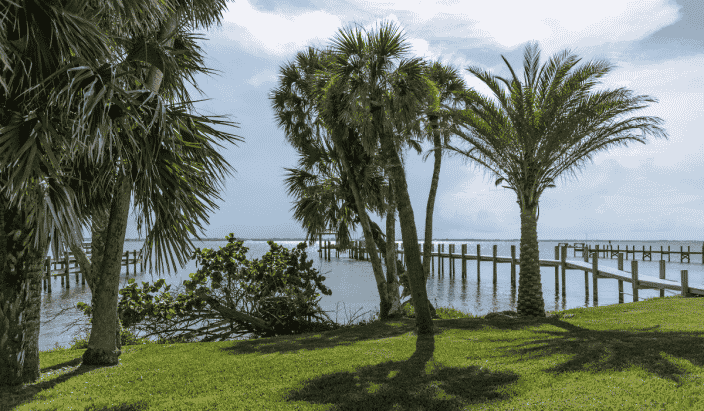 The Oslo Riverfront Conservation Area, also known as ORCA, is located in the southern part of Indian River County and consists of more than 400 pristine acres.

Lagoons and Palmetto scrub are just two of the many types of natural habitats that are included in the protected area. There are various routes that, when combined, provide tourists with pretty comprehensive access; yet, because of the sheer immensity of the area, it is not unusual to find large segments of path that are devoid of any people.

The employees of the park provide seasonal guided tours, and the park has various gates that are easy to get to from a variety of locations. You may also check out some of their other programs, such as the perennially well-attended Coastal Wetlands Walk, which takes place on the first Saturday of every month.


Family Fun At The Environmental Learning Center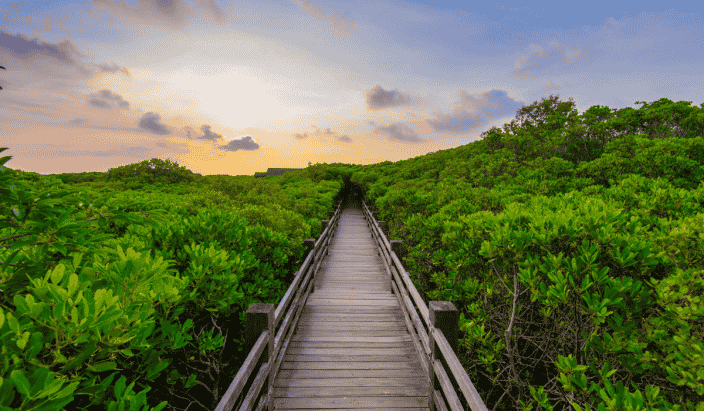 The Environmental Learning Center can be found near Vero Beach on Live Oak Drive. It is situated on a location that is more than 60 acres in size and features both indoor space and natural habitats that are in pristine condition.

The interactive displays at the center include live animals, a visitor's center and gift shop, as well as numerous spaces that are dedicated to the educational and instructional programs that are provided by the staff.

In addition, there is a picture-perfect lagoon on the premises, which may be explored via pontoon boat on a regular basis.

The majority of visitors decide to explore the center in a combination of independent exploration and participation in one of the center's regularly organized tours. You should plan to spend a few hours at the location.
Visit The Hallstrom House & Farmstead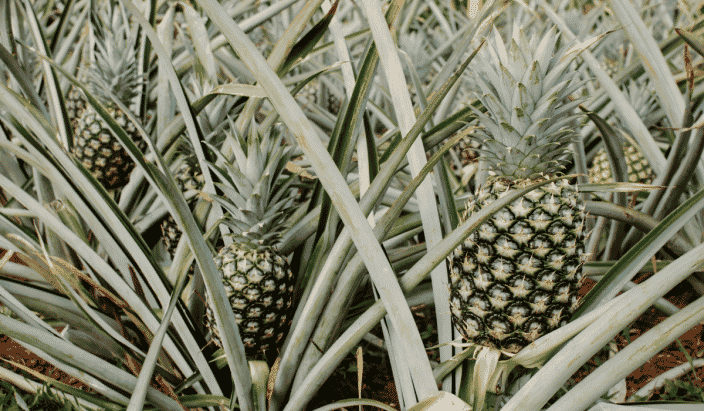 The Hallstrom Farmstead was a pineapple farm that was cultivated by Scandinavian immigrants in the 1890s; it is now one of the area's most well-preserved examples of a pioneer-era home and farm, giving visitors interesting insights into the lives and occupations of those hardy folks who settled the area when it was still wild and dangerous. The Hallstrom Farmstead is one of the most well-preserved examples of a pioneer-era home and farm in the area.
The Indian River County Historical Society is responsible for maintaining the property, which spans around five acres.
In addition to photographs, personal souvenirs, and pieces of furniture and houseware, the collection also contains first-hand stories written by members of the family that managed the plot.
The majority of visitors stay for between one and two hours at the location, which can be found on Old Dixie Highway SW.


McKee Botanical Garden In Vero Beach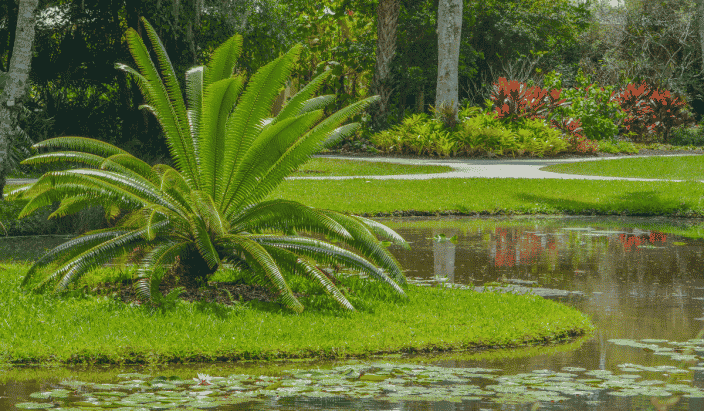 The McKee Botanical Garden in Vero Beach may not be the largest botanical garden in the state, but it packs a lot of natural experiences into its expansive18 acres.
The garden is actually comprised of a number of separate cultivated regions that each have their own individual themes. They are all linked to one another by clearly indicated pathways that are simple to navigate and have plenty of plaques with interesting information, which means that in addition to appreciating the lovely flora, you will also have the opportunity to learn more about them.
In addition to providing community enrichment events, the grounds provide tranquil seating spaces, water features such as waterfalls and ponds, and other water features.
The entry is found on Highway 1 just outside of town, and it is possible that it may become congested during times of high demand.

Vero Beach McLarty Treasure Museum
In spite of the fact that the majority of tourists identify the coast of Florida with warm water and ideal waves, the Atlantic Ocean is capable of transforming into a terrifying hit during storms that occur out in the open sea. This phenomenon has been around since the beginning of history and has destroyed boats and ships.

At the beginning of the 18th century, a severe storm was responsible for the loss of a sizable chunk of Spain's fleet of ships. In addition to the ships and people on them, enormous quantities of gold and silver also sank to the ocean below.

There is no better location to soak everything in than the McLarty Treasure Museum. The history that goes along with treasure hunters seeking to uncover and reclaim those precious metals is lengthy, convoluted, and almost bizarre, and there is no better place to soak in all of that history.
Enjoy Vero Beach Entertainment At The Riverside Theatre

The Riverside Theatre is a community center for the performing arts that can accommodate hundreds of patrons at any given time. It can be found on Riverside Park Drive.

The theater plays host to a number of Broadway and off-Broadway productions and also produces its own shows throughout the year. In addition to that, they provide stand-up comedy, live entertainment, and up to eight performances per year that are designed especially for children.

In contrast to the majority of movie theaters, this one features an on-site bar and restaurant that is well-known for serving robust meals and refreshing beverages. There is a popular guest lecturer series that is held four times each year and includes a wide variety of local, national, and international concerns.

Visit Vero Beach Wine And Film Festival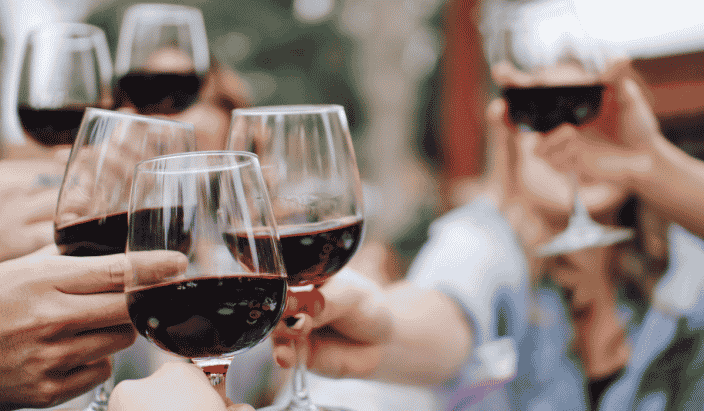 It doesn't matter where you are, sun, wine, and movies always makes for a perfect combination. However, those who find themselves at Vero Beach around the beginning of June will find this to be especially true.

The festival is one of the most well-known places of artistic and cultural interest in the surrounding area. It showcases wines from all around the country as well as films from both independent and major studios.
There is always a large selection of live entertainment available, in addition to the extensive selection of cuisine that is provided by local restaurants and caterers.
The activities of the festival feature dances, discussions, sit-down lunches, and, to cap it all off, a large sunset beach blowout and live performance.
Visit Piper Aircraft Company In Vero

The creator of the Piper Aircraft Company had the idea for the iconic Piper Cub airplane around the middle of the 1930s, and he started sketching it out.

In many respects, his goal was comparable to that of Henry Ford's, in that he desired for flying machines to be accessible to a sizable percentage of the people at a price that was not prohibitively expensive.
Over 120,000 airplanes have been manufactured at the Vero Beach plant since that time. The site offers tours that are both entertaining and economical ways to learn about the region's illustrious aviation and industry past.
Tourists of most ages are welcome on factory tours; however, trips must be scheduled in advance and visitors are encouraged to check online before embarking on a detour.

Restaurants Near Me: Vero Beach Florida
George Hart started Mulligan's Beach House Bar & Grill in 1997 with the intention of providing local Floridians with fresh, reasonably priced seafood in a stunning waterfront location.
1. Mulligans Beach House Bar & Grill
Mulligan's offers a variety of daily drink and meal discounts to its patrons every day that will delight any palate and help you save money. Children 12 and younger dine free on Thursdays at Mulligan's with the purchase of an adult meal and a child beverage.
2. Ocean Grill
This bright and airy restaurant, which used to be an officers' club, offers ocean vistas in addition to its seafood and steaks. The Ocean Grill is renowned for both the consistency of its cuisine and the precarious perch it has above the Atlantic Ocean.
3. Crab Stop Of Vero Beach
You have to come here if you have a passion for seafood and you want to experience some of the greatest service in the city. Crab lovers and seafood enthusiasts will find something to like at this modest seafood restaurant that is owned and run in the community.
4. Waldo's Restaurant
Seaside cuisine is served at poolside tables at this laid-back landmark, which also features a distinctive, rustic bar. At Waldo's Chicken & Beer, the focus is squarely on the restaurant's delicious chicken, which is offered in two preparation styles: southern fried and fire-roasted.
This Vero Beach landmark, which was constructed in 1935 out of driftwood by the first settler in Vero, Waldo Sexton, is a restaurant that welcomes customers of all ages.
5. Cobalt
Cobalt in the Kimpton Vero Beach is one of our favorite places to dine. We love dining overlooking the beach, and the food presentation is stellar. The wine list is extensive, which makes choosing a bottle of wine fun! One of our favorite items is Oysters of the Day; coupled with a chilled glass of wine or cocktail, it is the ideal beginning. We both adore their Caesar salad, and their prosciutto-encrusted diver scallops are divine!
Hotels Near Me: Vero Beach Florida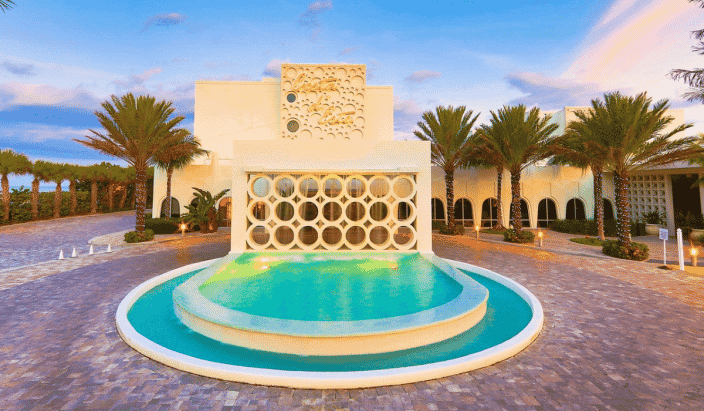 1. Costa D'este | Vero Beach Resort

Direct access to the turquoise waters of the Atlantic Ocean may be gained from the resort's exquisite beachfront location in Vero Beach, which is situated along Florida's Treasure Coast. Enjoy the epitome of relaxed luxury with individualized service, exquisite cuisine, magnificent rooms and suites, and a spa that offers a full range of services.

The 94 guest rooms and suites at Costa d'Este are all tastefully designed, providing the ideal location for rest and relaxation. After a day of enjoying Costa d'Este and Vero Beach, you may retreat to your own personal hideaway in one of these accommodations. In addition, the Florida accommodations that they offer provide guests with breathtaking panoramas of the sun setting over the ocean.
Make plans to visit the Treasure Coast, and while you're there, stay at a resort that embodies the spirit of Vero Beach. Have a look at the deals and packages that are currently available, and make your reservation right now.
2. Kimpton Vero Beach Hotel & Spa

At this boutique hotel in Vero Beach, both elegance and relaxation have plenty of room to spread out and enjoy themselves. Discover a tropical West Indies aesthetic that calms the soul with dark mahogany woods, soothing neutrals, plush bedding, and luxurious baths in addition to exceptionally spacious guest rooms and suites.

The majority have their own private balconies. There are four different types of suites: studio, one-, two-, and three-bedroom, and some of them include kitchens. Don't forget Your view! Choose either the Garden or the Terrace. Because there are so many different options, you will be able to select the room that is ideal for your getaway to Vero Beach.
Finding the Kimpton Vero Beach Hotel & Spa is similar to coming across an exquisite and dazzling jewel by accident. This oceanfront oasis, which is part of a Kimpton hotel and is situated on the Treasure Coast in Central Florida, provides you with very few reasons to leave the hotel's grounds.
Relax in a beach chair or try your hand at one of the many water sports available. Get some rest and relaxation at their oceanfront pool, which is heated and surrounded by two restaurants and countless palm trees.
A spa that is on par with the best in the world and accommodations that are generous in size make it impossible not to relax. This boutique haven is the best option for discerning travelers and brides looking for an exquisite wedding location among the hotels and resorts in Vero Beach and Florida.
3. Disney's Vero Beach Resort

At Disney's Vero Beach Resort, guests can enjoy lounging on the warm sand and playing in the clear, azure waters. This elegant old-fashioned hideaway is just two hours' drive southeast of Walt Disney World Resort.
Relax and rejuvenate with a trip to their calming spa, where you can choose from a comprehensive selection of therapeutic massages and other services. Treat yourself to some relaxing adult time by getting a massage at the spa or going on a romantic walk along the beach at night.
Get away from it all in roomy accommodations that offer all the conveniences of home, and at the same time, have an idyllic beach almost right outside your door.
Whether you choose to go down a slide into a pool shaped like Mickey Mouse or explore pristine beaches, you will have a good time in the warm weather. Activities for the whole family can be found in abundance at Disney's Vero Beach Resort, and they range from making crafts and singing around a campfire to going on kayaking expeditions.
 This post may contain affiliate links which won't change your price but will share some commission. As an Amazon Associate I earn from qualifying purchases.
4. Holiday Inn & Suites : Vero Beach-Oceanside

Appreciate the affordability and comfort of this Vero Beach hotel room that comes with free wireless and high-speed Internet access each and every night you stay here. A television measuring between 32 and 43 inches can provide entertainment, and a mini refrigerator makes it easy to store any leftover food. Unwind on the bed outfitted with three sets of sheets, or choose to put your mind to work at the oversized desk.

Free high-speed, wireless Internet access is provided to guests of this hotel's spacious suites. Each suite also features a large activity table with chairs, which is ideal for arranging paperwork or playing board games with the family. A sleeper sofa offers additional space for guests to relax, and a bed with three sheets ensures that guests will awaken feeling refreshed each morning.

The oceanfront location of the hotel in Vero Beach, Florida, affords guests breathtaking panoramas as well as private, direct access to the beach. The Kids Eat Free program and the Thursday night Kid's night at the on-site restaurant, Mulligan's Beach House, are both very popular among families staying at the resort.
5. The Caribbean Court Boutique Resort

At the most charming Florida resort and the most romantic hotel in Vero Beach, you can bask in tropical old-fashioned hospitality while relaxing in comfortable tranquility. Orchid Island is home to the Caribbean Court Vero Beach resort, which can be found in Vero Beach. Additionally, it is known as "The Jewel of the Treasure Coast," another one of its nicknames. Among the beach resorts in Florida, the Caribbean court is one of a kind.

If you are looking for a hotel in Vero Beach that is perfect for a romantic getaway for two, consider booking a room at this gem of a property. In addition to this, it is an excellent choice if you are looking for places to hold events such as weddings or events, small conference rooms, or retreat centers.

The Caribbean Court is widely regarded as one of the most cozy hotels in Vero Beach. The Caribbean Court Vero Boutique Resort has 18 charming studio efficiencies that can accommodate two people each. These efficiencies are decorated with hand-painted tiles, antique furniture, and original works of art. Each of our 18 guest rooms is refined, cozy, and appointed with the kinds of amenities one would anticipate finding in a high-end boutique hotel.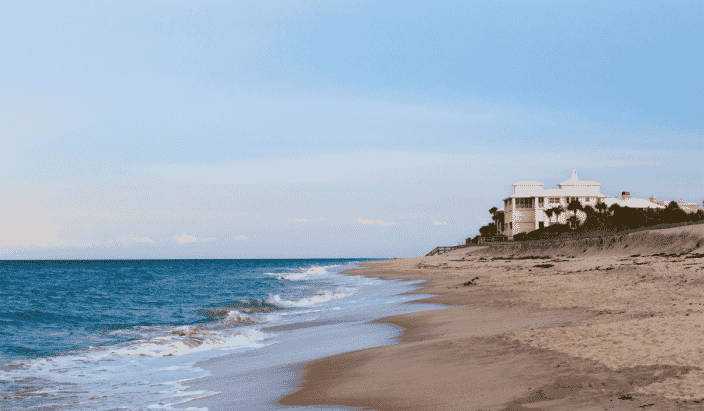 Before you travel to Vero Beach, Florida, be sure to print this to use for your daily itinerary and guide. Let us know what you enjoyed the most about your stay. Have you been to Vero Beach? Did we miss a gem that you love? Let us know in the comments below!
Here Are Some Other Vero Beach Destinations To Enjoy
10 Things to Love About Vero Beach, Florida
Cajun Cove Restaurant, Vero Beach, Florida
CHECK OUT WHAT'S NEW ON BETSI WORLD
Beach Vacations You'll Love