My parents were rushing around, getting things ready to go. We were going for a boat ride! On the big catamaran! I was so excited….I like sailing. But of course, I could not let them know I was excited….so I was just chilling out, rubbing my head in the grass and rolling around.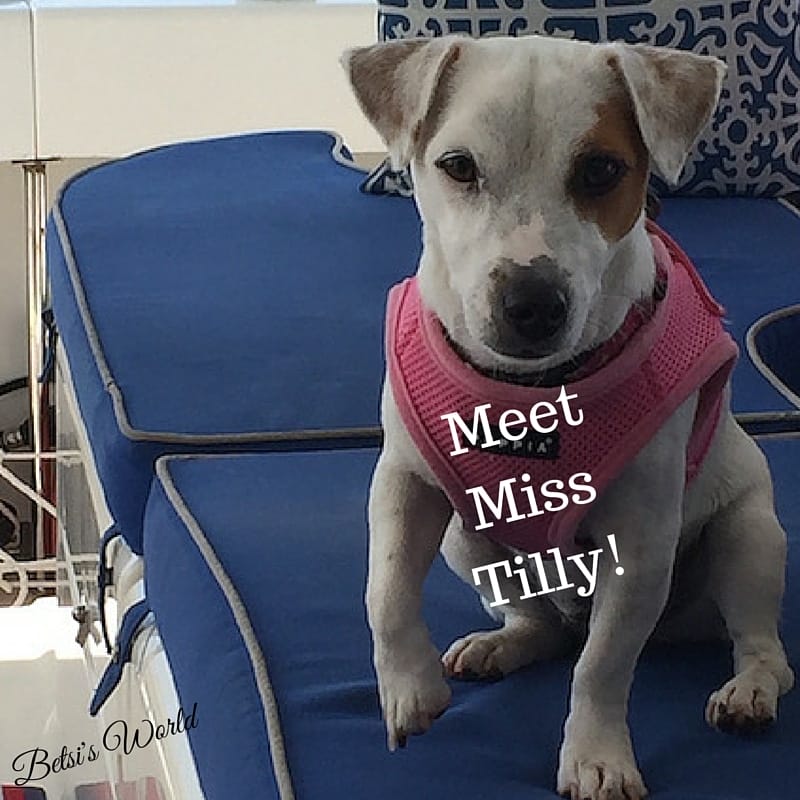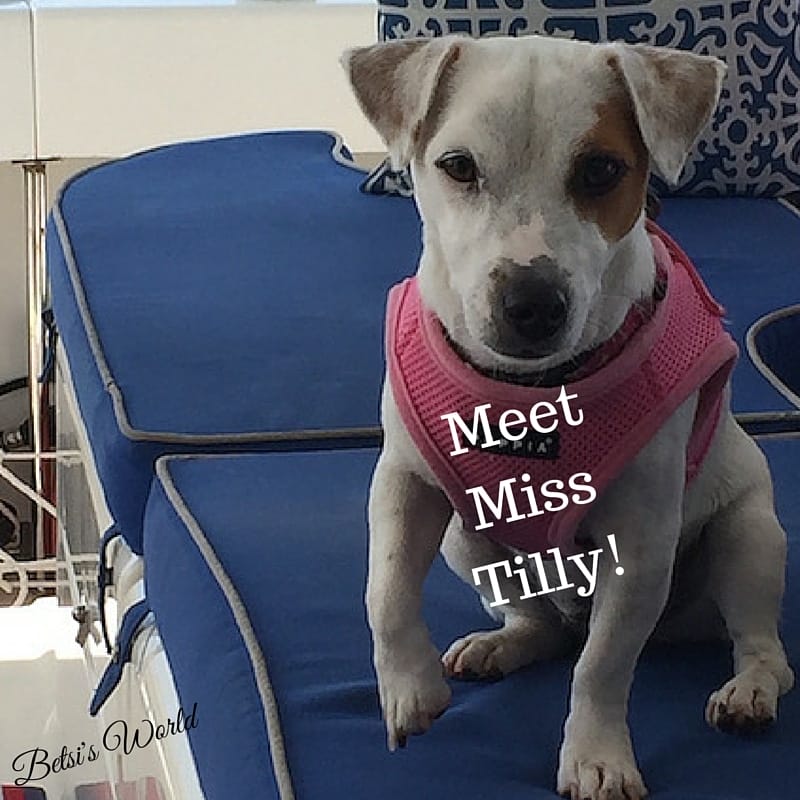 Then, Tilly, Uncle Jeff & Aunt Catherine showed up. Boy, this was gonna be fun! Finally, I have company on the boat….I haven't been sailing since my sister Kiwi died …. I really miss her, but honestly, she just tolerated sailing, and only went because our parents wanted her to.
Tilly was being her silly self, running back and forth in the backyard, her little tail just wagging a hundred miles an hour. She told me she has never been sailing on a big sailboat before. Her mom & dad (Uncle Jeff & Aunt Catherine) are rebuilding their big sailboat, Vitesse, so Tilly has only been sailing in a small sailboat.
She was so excited when Aunt Catherine put her on the boat! Then Mom got on and fussed about putting things away. Uncle Jeff is up on the bow, and Dad is at the helm, with the engines starting. I am confused….I thought I was going too! "Hey! You forgot me!" I'm thinking. "And you left me outside…." I watch as Indigo pulls away from the dock…..without me.
Hmm. Think I'll just go wait by the front door. So, I amble around the front of the house and lay down in the front of the door. "I hope they come back for me. It's going to be sweltering today." I think to myself. "Guess I'll just go to sleep. I'm kind of tired."
"Bentley! Bentley! Where are you?" I can faintly hear someone calling. "Hmmm. Sounds kind of like Mom, but I actually can't hear what she's saying. Think I'll just lay my head down again." Suddenly, a pair of arms scoops me up ~ it's Uncle Jeff! I'm so happy they remembered to come back and get me! But can't let them know I was feeling sad and left behind….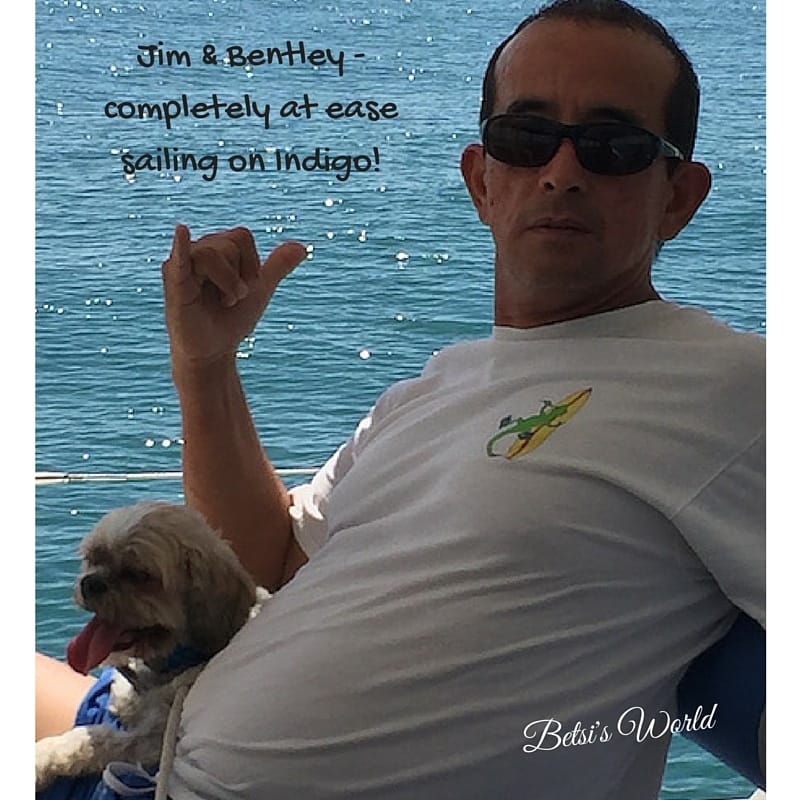 Uncle Jeff carries me to the dock and hands me up to Mom, who cuddles me and kisses my head and ears. "Ah….back on the boat, with my peeps, right where I belong!"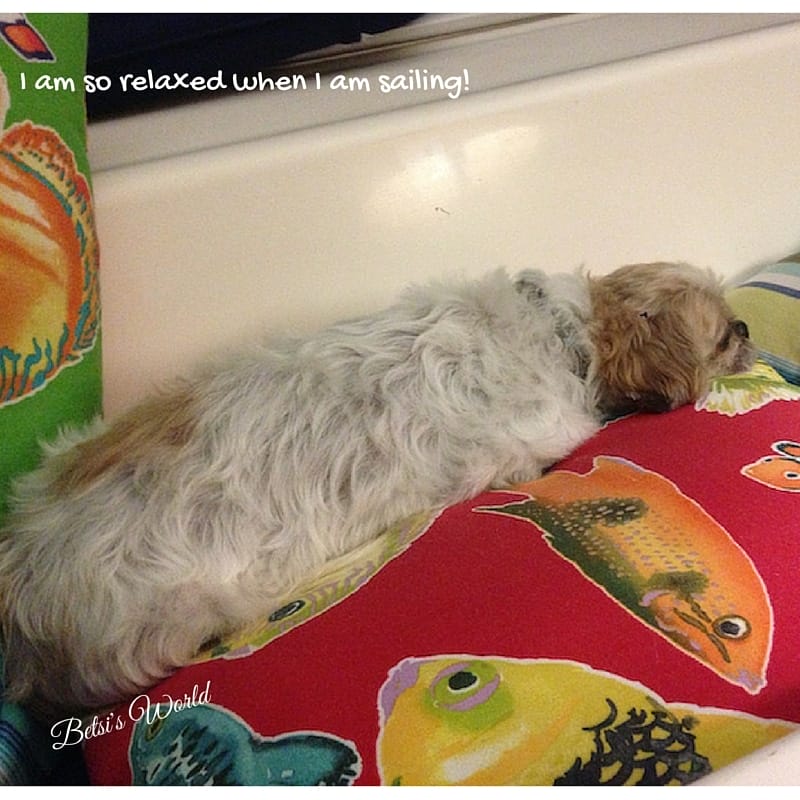 Before you leave subscribe to Betsi's World today to keep up with the latest news, tips, and travel ideas…and grab your copy of SUMMER INSPIRATION TIPS!!