Fort Lauderdale is one of Florida's top destinations! The Pillars Hotel, located right on the Intracoastal Waterway is a casually elegant boutique hotel and a member of Small Luxury Hotels of the World. The luxury getaway will bring to mind a stay at one of Europe's understated and elegant boutique inns.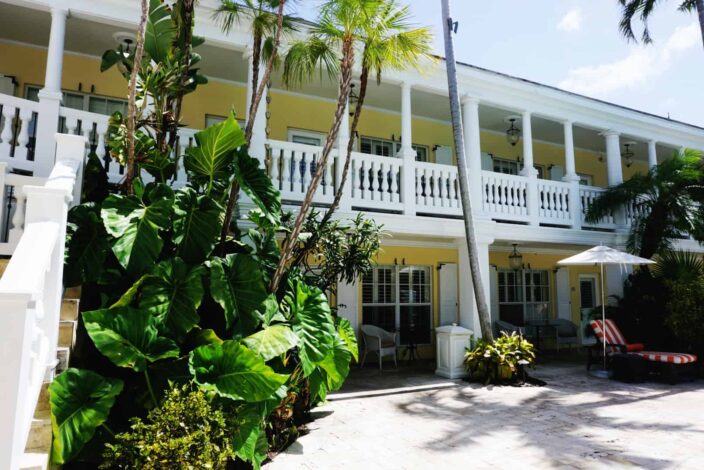 The Pillars is close to the best shopping district in Fort Lauderdale – Las Olas. Las Olas is also home to some amazing restaurants, perfect for foodies. There is no shortage of fantastic beaches in and around Fort Lauderdale, making it a great destination for beach lovers. Fort Lauderdale is one of Florida's best beach and boating destinations, making it a perfect choice for a romantic getaway! 
When To Visit Fort Lauderdale
There really is no best time to visit Fort Lauderdale. We suggest that when planning a Florida getaway you check the weather to ensure you won't be arriving or departing in the midst of a hurricane. Hurricane season technically runs June through November, with the most active months being August and September.
Luxury Abounds at The Pillars in Fort Lauderdale
Tucked away on North Birch Road, off A1A, you enter the property through an unobtrusive gate, which is almost hidden. As you enter the hotel, a sense of peace and serenity cocoon you. Walking into the lobby, there are rooms off the entrance hall and the lobby, and they have intimate seating areas scattered throughout. It's just the place to settle in for an or two of peaceful reading.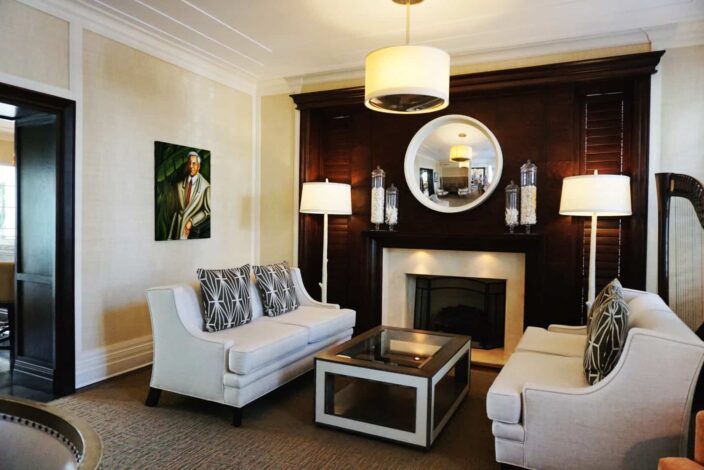 The lobby is filled with rich dark wood, and the young woman who greeted us offered a choice of chilled wine, ice-cool beer, or coffee – iced or hot. I opted for an iced latte, while Jim chose an ice-cold beer. As we slowly meandered to our room on the second floor overlooking the pool, we sipped our drinks as we took in the lush foliage surrounding the pool and the enticing fragrance from tropical flowers wafting through the air. Time seemed to imperceptibly slow down and our bodies began to physically relax. Just the sensation you want when you are getting away from it all, and unplugging from the world!
It is as it seems, the Pillars Hotel caters exclusively to the discerning traveler who is seeking a very high level of service. Each amenity, design element (inside and out), each touch relates back to the feeling of exclusivity that the Pillars nurtures, and is known for.
The Pillars Hotel
The exterior of the hotel is fresh, clean, and welcoming. The room offerings are spacious, bright, and clean. 
Our king deluxe poolside room had a peaceful seating area on the porch with views of the Intracoastal Waterway and the pool area. The two-room suite had a gorgeous sitting room with lots of light, a wet bar, a desk, as well as a Nespresso coffee machine. The sheets were luxurious, crisp, and cool.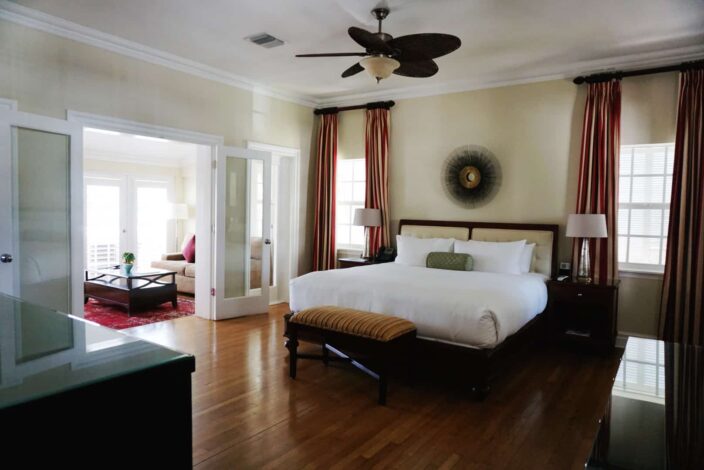 There are 18 rooms on the property, so you'll have a choice of rooms, including suites, poolside guest rooms, a handicap-accessible room, and guest rooms in the main house. Each room is decorated in what is known as plantation style.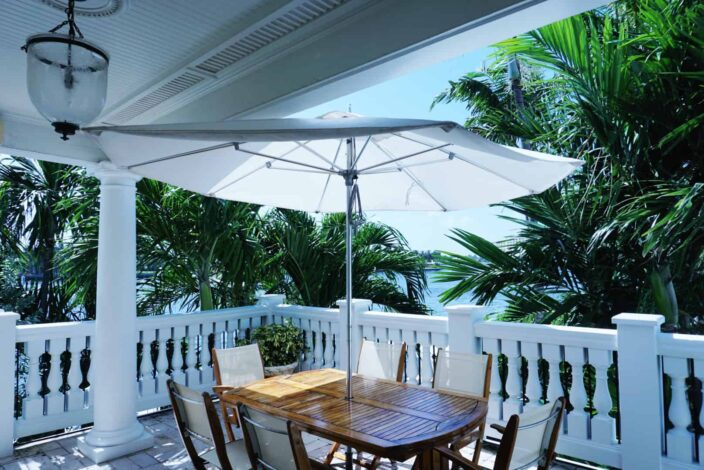 The entire property has an intimate atmosphere, perfect for a romantic weekend getaway or a simple getaway to unwind and relax and enjoy a slow pace exploring Fort Lauderdale. Luxury is found around every corner of this Old World-inspired luxury property. Enjoy sipping ice-cold lemon water or iced tea by the pool, or a refreshing ice coffee or cocktail in one of the many intimate seating areas off the lobby.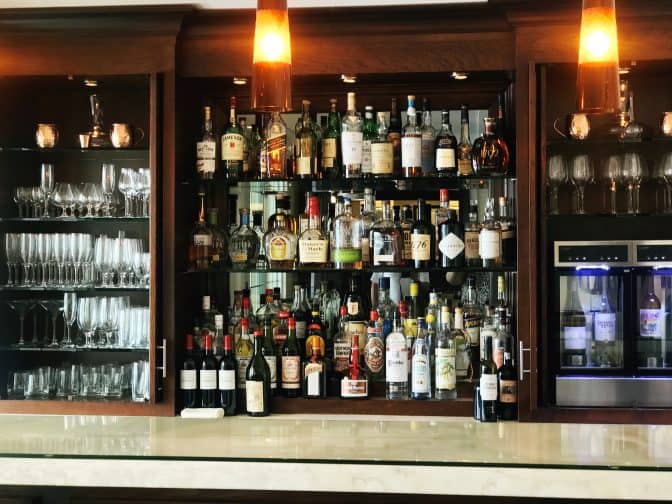 For those who love an early morning swim or afternoon just relaxing, the heated pool is ideal. Relaxing views of the Intracoastal Waterway can be had no matter where you are on the pool deck.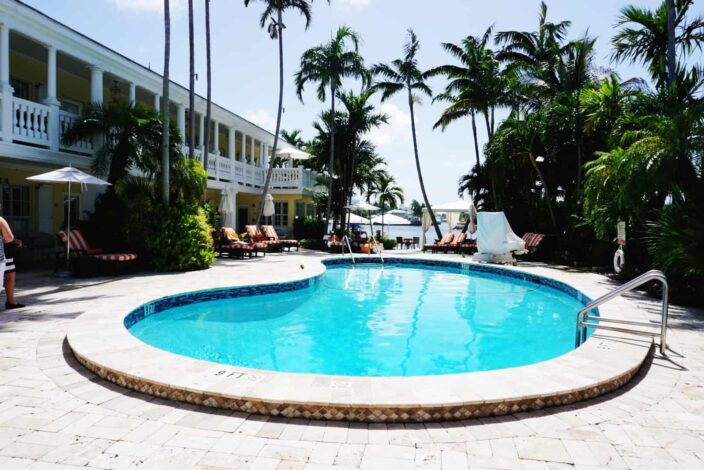 The fragrance of tropical flowers fills the air and wafts through the public spaces. The sounds of nature surround you, creating a serenity that life often lacks.
Exploring Fort Lauderdale
Take A Water Taxi
Using the Pillars Hotel as your home base, venture out and explore all that Fort Lauderdale has to offer! Don't neglect to hitch a ride on one of Fort Lauderdale's famous water taxis! You'll be mesmerized by the gorgeous waterfront homes, stunning mega-yachts that seem to be moored in everywhere. Let the sea and saltwater whisk you away as you enjoy the Venice of America. There are 10 hop-on, hop-off stops along the water taxi route, making it an ideal way to hit all the top waterfront spots in the city. Be sure to pre-purchase your water taxi tickets.
Rent a Charter Boat
For those who want a more intimate on the water experience, charter Pique-Nique, the Pillars Hotel private luxury charter vessel. The luxurious 36′ foot Hinckley cruises at approximately 25 knots and comes with a highly experienced charter captain and all the amenities you'll need for maximum fun on the water! Take a two-hour cruise down the waterways or for the more adventurous, book a half-day or full-day charter and spend the day on the water cruising the waterways, snorkeling, and swimming, along with a delicious lunch.
Try Your Hand At Fishing
With it's close proximity to the Gulf Stream, Fort Lauderdale is the ideal destination for world-class fishing, whether you are a beginner or a professional angler. When you plan your fishing day, you'll have your pick of deep sea fishing fleets across the area.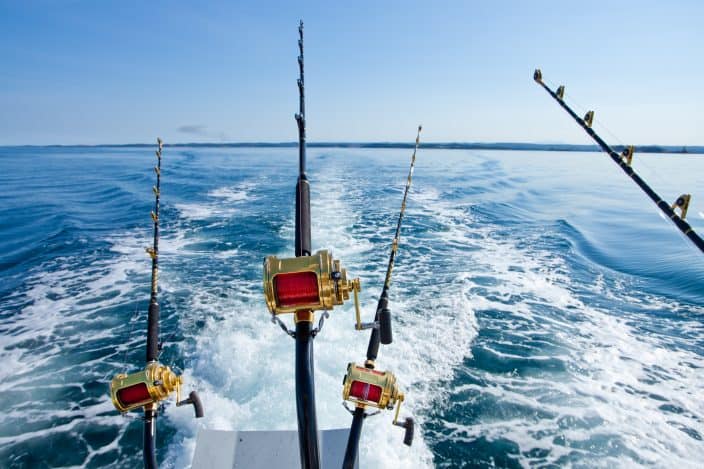 You never what a day of fishing will bring – Snapper, Mahi, Tuna, as well as Grouper are all found off Florida's Coast. If hunting for game fish is more your style, the Gulf Stream is just a mere 10 miles off shore, and you'll find, Wahoo, Sailfish, Marlin, and Swordfish.
Fort Lauderdale Gardens
Butterfly World is one of the world's largest butterfly parks, with over 20,000 live butterflies from across the world. In addition to the butterflies, you'll meet loads of exotic birds in the six free flight aviaries on the property. Waterfalls, roses, and botanical gardens also grace the property at Butterfly World.
Flamingo Gardens is a must see on any visit to Fort Lauderdale, and is approximately a 30 minute drive from your home base at the Pillars Hotel. Part gardens, part wildlife sanctuary, part museum, Flamingo Gardens is all fun and a chance to slow down and experience one of Fort Lauderdale's most beloved attractions.
Fort Lauderdale Beaches
Fort Lauderdale encompasses over 23 miles of gorgeous beach front, so be sure to indulge in some beach time and soak up the vitamin sea and D. Just a short walk from the Pillars Hotel you'll find Fort Lauderdale Beach. Perched on the edge of Florida's famous A1A, this is where you'll find all the action – in the water and out of the water. Stroll the sidewalks jam-packed with shops, restaurants, and hotels. Fitness buffs can be seen running, rollerblading, skating, and biking down the expansive boardwalk.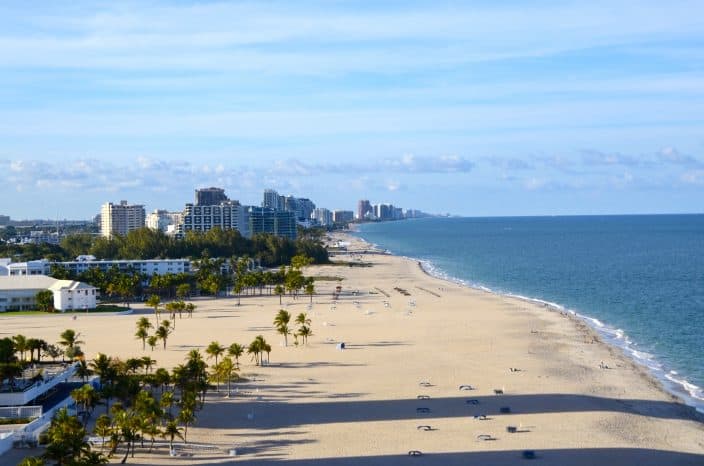 Rent a beach cabana, or stake out your own umbrella and towels on a patch of sand. Rent a paddle board and hit the water, or just float and frolic. Any day at the beach is a day of fun and relaxation. But don't forget the beach necessities, including sunscreen.
 This post may contain affiliate links which won't change your price but will share some commission. As an Amazon Associate I earn from qualifying purchases.
Explore the Everglades
Take an airboat ride through the Everglades and explore the natural wildlife – and of course get personal with an alligator or two. Our top choice is Everglades Holiday Park.
Dining Options
Fort Lauderdale has almost any flavor of cuisine you want, however, one of the most highly sought after dining spots in Fort Lauderdale is The Secret Garden, located right at the Pillars Hotel. This well-kept secret dining spot, is tops on our list of Fort Lauderdale dining choices.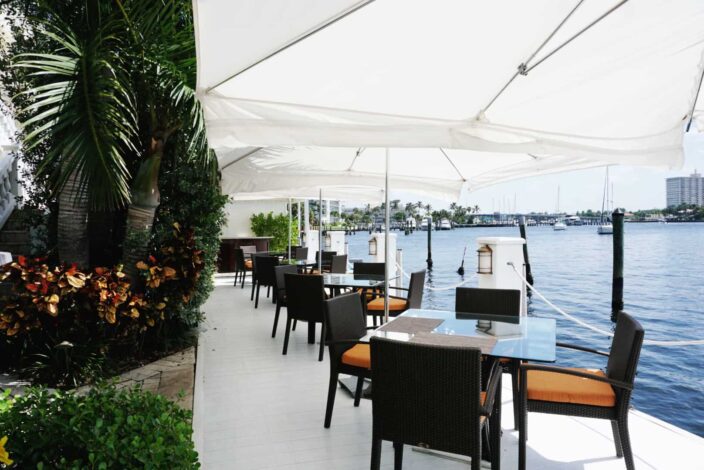 To understand the extraordinary dining experience offered at the Pillars' Secret Garden, you first need to know a bit about Michael Landry, the trailblazer behind the Pillars Hotel and the Secret Garden. When Landry  saw what is now the Pillars Hotel, he fell in love. He looked beyond the property's distressing look and saw its potential for a bed and breakfast – a luxury bed and breakfast. Out of that vision of a bed and breakfast, the exceptional experience in luxury that the Pillars brings was born. And out of that, the unique culinary experience found at the Secret Garden was birthed.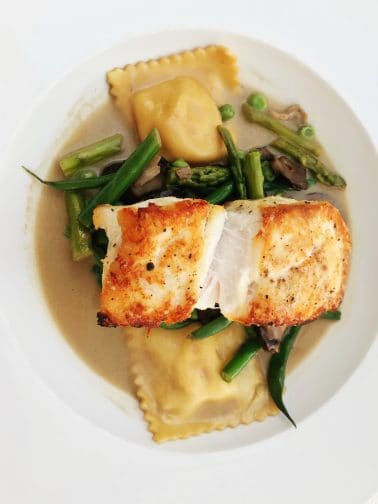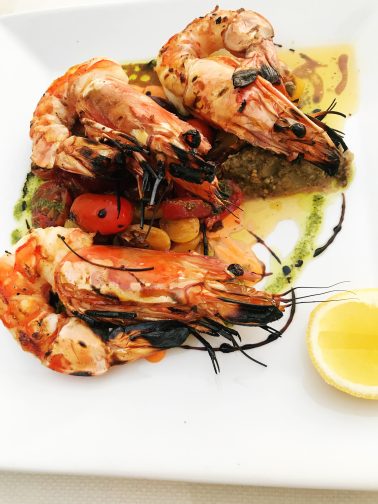 The Secret Garden is, at its essence, an exclusive, members only dining club that is available to guests of the Pillars. Guests have the option of dining poolside, dockside, or in the hotel's dining room. Chef Youssef Hammi is at the helm of the Secret Garden. Creating unique culinary dishes and drawing from various global cultures is his passion, and that passion is evident in every delightful bite.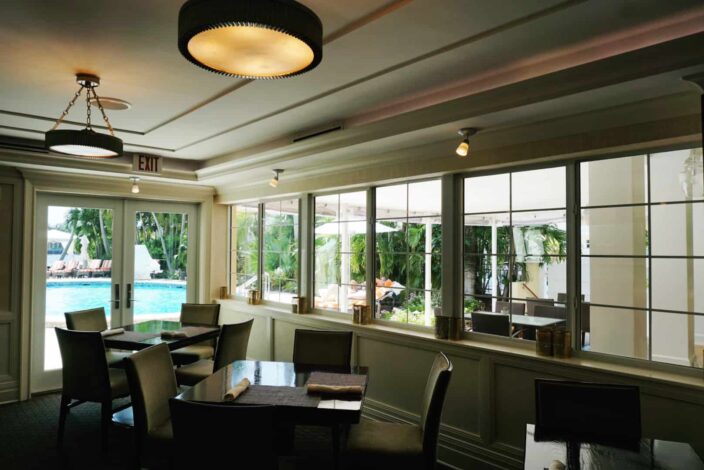 We love exploring Fort Lauderdale. Each and every time we go we discover something new and unique. And the Pillars is one of the best discoveries we've made! I think I'll book another stay…
The Pillars Hotel hosted our stay. All opinions are our own.
CHECK OUT WHAT'S NEW ON BETSI'S WORLD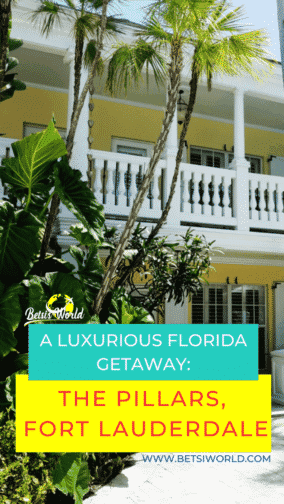 Romantic Getaways in the South