Six Georgia Romantic Weekend Getaways
Some of the south's most romantic weekend getaways can be found in Georgia. Spending quality time together can be the greatest gift of all. These six romantic weekend getaways to Georgia will get you started in creating an ideal romantic getaway.
Time away from home can change your perspective. Without daily responsibilities and to-do lists, couples can fully immerse themselves in each and the experience. And Georgia is known for romantic weekend getaways. So start making those plans to reconnect with a Georgia romantic weekend getaway.
This post contains affiliate links. When you make a purchase through these links, Betsi's World receives a small commission at no additional cost to you. As an Amazon Associate, I earn from qualifying purchases.
Romantic Weekend Getaway in the Georgia Mountains
The eleven highest mountains in Georgia are all located in four counties in northeast Georgia. Some of these mountains have true summits or peaks, while others are high points on a ridge.
Sautee-Nacoochee
For those with an interest in history, Sautee-Nacoochee is an educational getaway that will please both nature lovers and history buffs. Here you'll discover the Nacoochee Indian Mound. Located on Hardman Farm Historic Site, the Indian Mound was dug up by JH Nichol. The sole purpose of this excavation was to erect a gazebo for entertaining. Should you visit the farm and take the house tour, you may wonder if angry ancient spirits had anything to do with the trials and tribulations Nichols faced throughout his lifetime.
Some of the best times together as a couple are when you're laughing. You'll be grinning from ear to ear with a cruise down the Chattahoochie River in an inner tube. Nearby, Helen Georgia is home to two great facilities. Both Cool River Tubing and Helen Tubing and Waterpark are nearby. They both will allow you to experience life 'way down yonder on the Chattahoochee' in a fun, exhilarating way.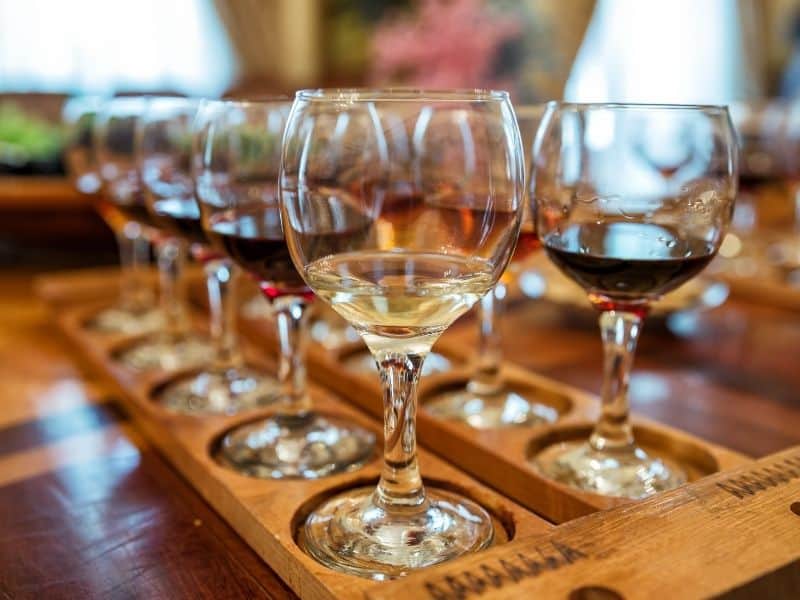 You may opt to take a winery tour with Alpine Taxi and Wine Tours and visit some of the nearby wineries. For a true VIP wine tour, consider a day of wine tastings with Southern Wine Tours. You won't be disappointed no matter how you spend a Georgia romantic getaway in the mountains!
Best Weekend Getaways on the Georgia Coast
St. Simons Island
An ideal destination for a romantic weekend getaway in Georgia is on St. Simons Island.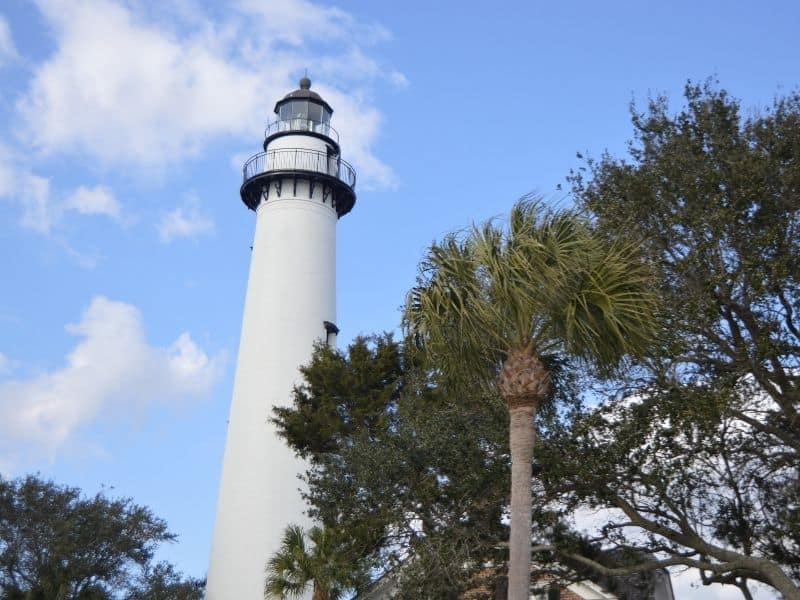 St. Simons is a special slice of paradise, one of Georgia's barrier islands.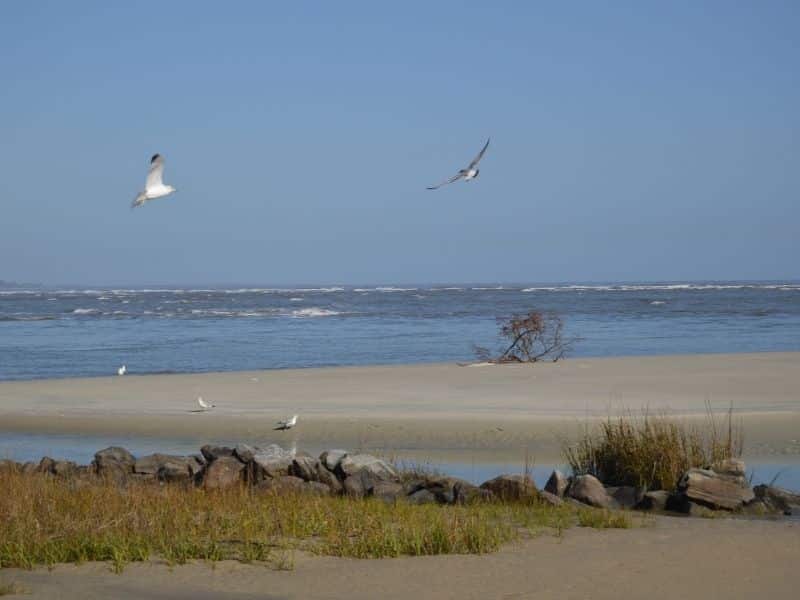 And nothing is more romantic than a stay at the King & Prince Beach and Golf Resort, St. Simons only beachfront resort.St. Simons offers so much – whether you are a foodie, a beach lover, or history fan, you cannot go wrong with a stay at St. Simons!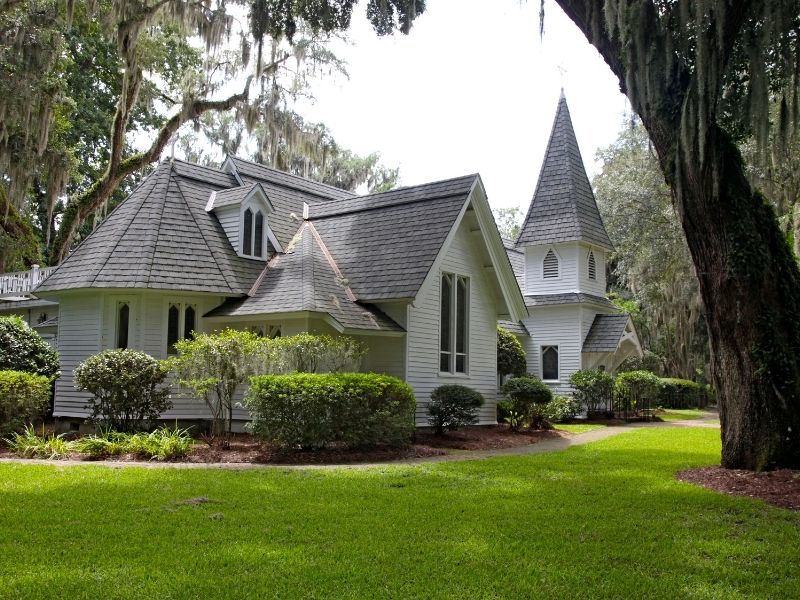 Savannah
Savannah and its neighbor Tybee Island, are definitely tops when it comes to planning a romantic Georgia getaway. Savannah is a fantastic city with so much to see and do. For shopaholics, Savannah is a mecca for all things from home goods to clothing. History comes alive in Savannah as you walk the streets of the Riverfront where the old cotton warehouses have been transformed into lots of boutique shops, restaurants, and bars.

You really cannot go far with oohing and ahhing as you see grand period architecture peeking out from trees filled with Spanish moss.
I have been fascinated by the history and heritage of the Gullah Geechee, and Savannah is helping to shine the light upon them. A descendent of the Gullah Geechee has shared that their way of life is very simple. They take what they need, not what they want, and keep the old ways of living alive. They learn from their elders, and their elders impart this very wise saying that "Manners can take you where money and education could never take you." I encourage you to visit Pin Point, outside of Savannah, to experience the heritage of the Gullah Geechee.
Tybee Island
If you're looking for a casual but romantic getaway in the South, Tybee is the place to be. Beachside restaurants dot this 18-mile island near Savannah. While Tybee is easily walkable, some visitors opt to rent a bike to explore the many trails along the island.

Atlanta Area Romantic Getaways
Buckhead Region
The Buckhead district of Atlanta is a top weekend getaway location in the South. Known for its trendy shopping and abundant art galleries, it is also home to the luxurious Waldorf Astoria Atlanta Buckhead hotel. A romantic weekend getaway at the Waldorf Astoria puts visitors in the central location while still offering quiet, peaceful accommodations for a romantic weekend.
Whether you opt to take advantage of the hotels world-class amenities or use it as a home base to see all that Atlanta has to offer, it will undoubtedly make for the best weekend in Georgia. The Waldorf Astoria is just 15 minutes from the busy downtown area via the nearby public transportation.
Spend time perusing a famous Georgia landmark. Take a walk together around Centennial Olympic Park or take in the sights and smells of the Atlanta Botanical Garden.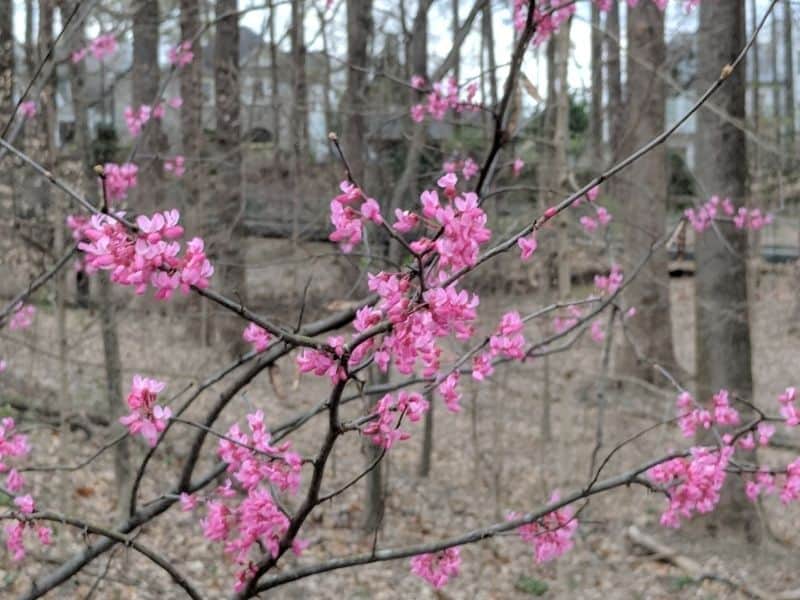 If you'd rather stay in Buckhead, shopping opportunities abound. The Shops Buckhead features six blocks of luxury shopping and dining. From sushi to gelato, there's a restaurant for every taste at this luxury shopping center.
Back at the Waldorf Astoria, you and your significant other can spend quality time together. One option is to book a massage in the Couples Suite. Cap off your romantic weekend getaway with gourmet Southern cuisine at the Waldorf Astoria Atlanta Buckhead Cafe & Bar.
Romantic Things to Do in Atlanta Georgia
If city-life is your preference, a delicious dinner atop Hilton Atlanta offers sweeping views. Nikolai's Roof features a blend of American and French-Russian cuisine. Guests can enjoy specialty flavored vodkas and signature Russian cocktails. A candlelight dinner at Nikolai's is the quintessential romantic gesture.
After dinner, consider a Broadway show, or symphony at Fox Theater. The elegant setting is an ideal romantic evening for couples interested in the arts. Dating back to 1929, the Moorish architecture and environment add to the romance. End the evening with one of the best cocktails in Atlanta at The Lawrence. Top-notch service in a vibrant atmosphere with award-winning cocktails, The Lawrence is the ideal spot to end your night on the town in Midtown Atlanta.
The Most Romantic Weekend Getaway Idea in the South
What could be more romantic than staying on a private island? High Tide Cottage near Darien is perfect for couples seeking the most romantic weekend getaway. This private island retreat is an ideal way to relax, reconnect and rekindle your relationship. Imagine an early morning kayak ride for two followed by a delicious Lowcountry boil cooked in the accompanying outdoor kitchen. The cottage puts you in close proximity to St. Simons and Jekyll Island beaches, making it an ideal home-base for a weekend of fun, adventure, and relaxation.
Whether you're celebrating a first-anniversary trip or looking for the top romantic weekend getaway ideas in Georgia, this list is a great place to start to begin planning your time away. Whether you choose a hike in the woods with some history thrown in or a luxury romantic weekend getaway, Georgia provides options that appeal to everyone. Wherever you decide to go in Georgia for the most romantic weekend, will be a win. The uninterrupted time together, coupled with the beauty and variety of things to do in the Peach State, will help you reconnect, relax, and fully enjoy each other's company.
You May Also Enjoy