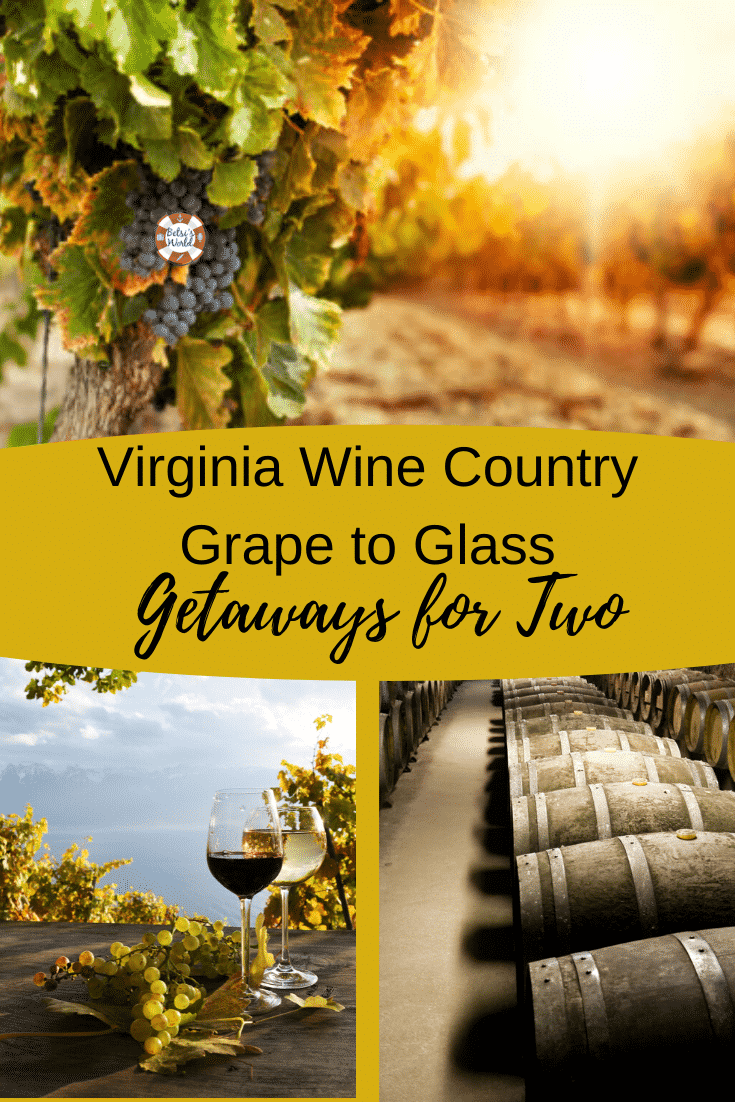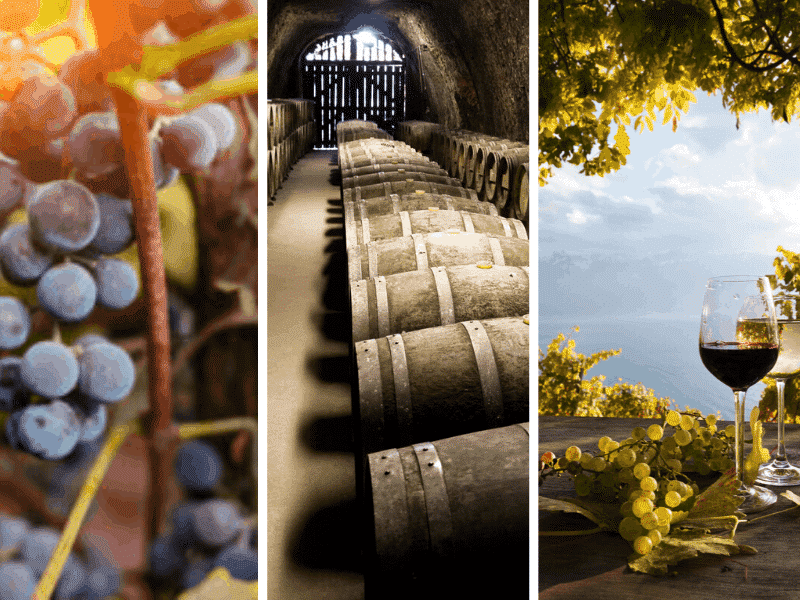 With so many wineries to choose from, it can be hard to know which ones are worth the trip. Here are five amazing romantic Virginia wine country getaways for two.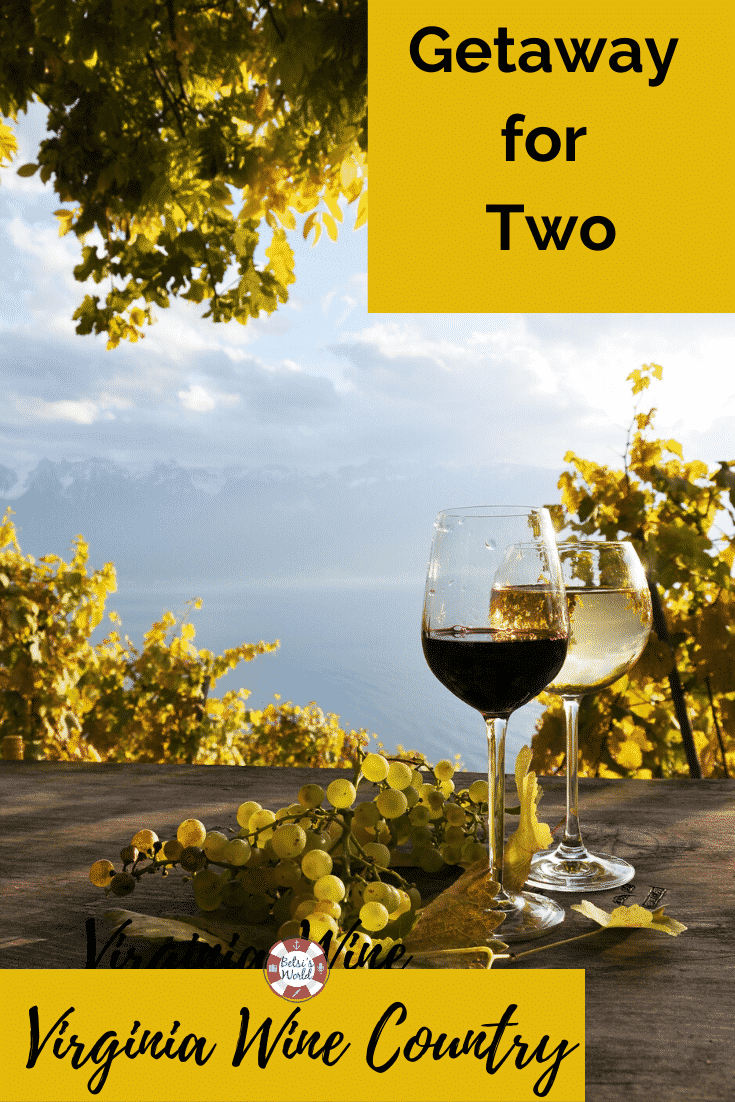 This post contains affiliate links. When you make a purchase through these links Betsi's World receives a small commission at no additional cost to you. As an Amazon Associate, I earn from qualifying purchases.
The fall season is the perfect time to relax at a beautiful vineyard and enjoy a nice glass of wine. And with more than 250 wineries across the state, you can have your pick of amazing vineyards throughout Virginia.
Romantic Virginia Wine Country Getaways for Two | Romantic Getaways in the South
When searching for romantic Virginia wine country getaways you can't do better than these picturesque options. You know I love sharing ideas for romantic getaways in the south, this is just another way for you to enjoy the south, your significant other, and some romance!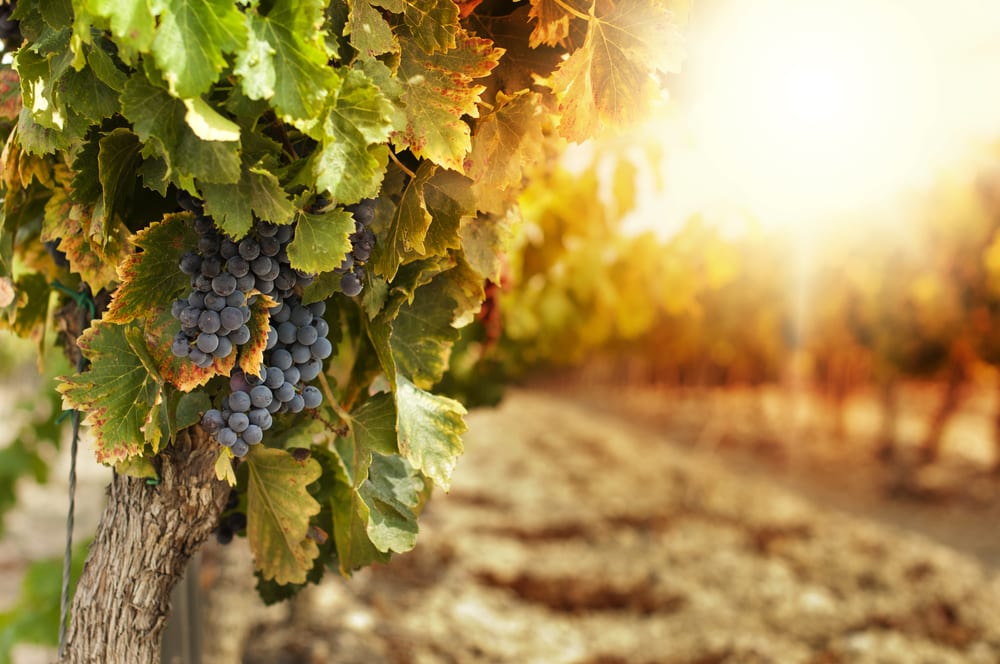 Bluemont Vineyards
You can't beat the views at this beautiful Virginia winery. Nestled in the Blue Ridge Mountains more than 900 feet above sea level, you can get amazing panoramic views of Loudoun County at Bluemont Vineyard.
The winery has an amazing selection of wines, in addition to delicious farm-fresh snacks to enjoy while you sip. It's a great choice for your romantic Virginia wine country getaways for two, beautiful scenery, great wine…what more do we need?!
The Winery at Bull Run
For a little bit of history with your wine, head to the Winery at Bull Run in Centreville. Located adjacent to the Manassas National Battlefield Park, this winery features a small Civil War-era museum and an array of historically reconstructed buildings.
If you head to the winery during Halloween season, don't forget to check out the Haunted Wine Tours! If you and your sweetheart like history this is the perfect choice for romantic getaways in the South.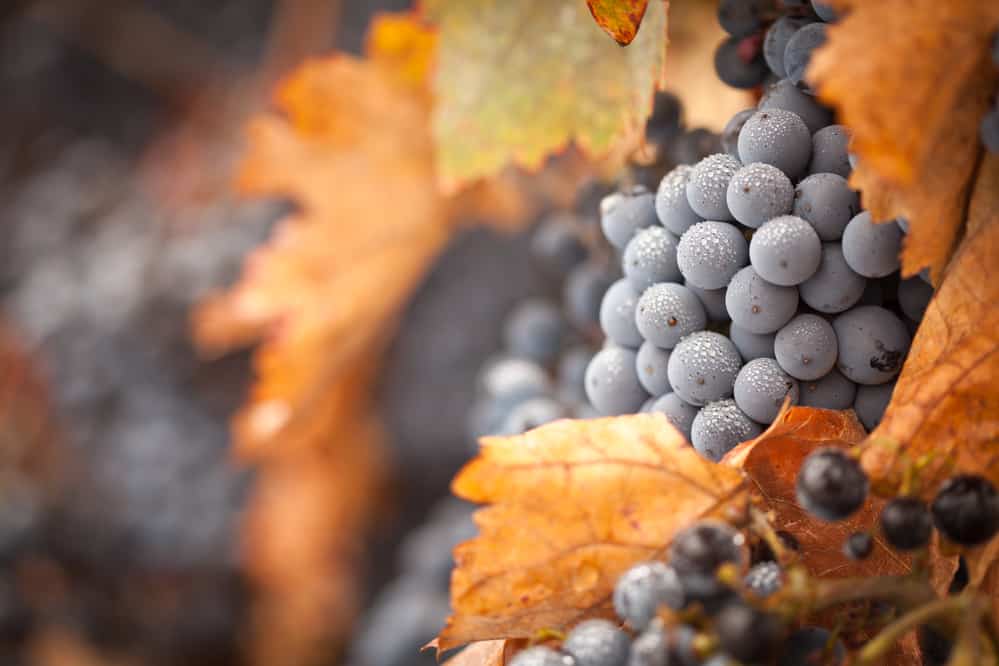 North Gate Vineyard
Thanks to this winery's meticulous winemaking process, you'll get some of the best tastings in the state at North Gate Vineyard. That, paired with the big selection of chocolates and cheeses that come with your wine tasting, makes this Virginia winery a must see during the fall months.
The North Gate Vineyard is a perfect choice for a romantic Virginia wine country getaway. It's a beautiful spot to kick back, enjoy some food and drink, and spend time together with your loved ones!
Muse Vineyards
With more than 15 varieties of grapes growing in their vineyards, Muse Vineyards has a varied selection of award-winning wines to satisfy any wine connoisseur. You'll love the amazing views of the Shenandoah Valley from the vineyard, which is perfectly complemented by the wines inspired by wineries in France and Italy.
To get a better look at the beautiful property, enjoy a self-guided hike spanning the grounds of the winery – it offers breathtaking views of the Shenandoah Mountains and Shenandoah River.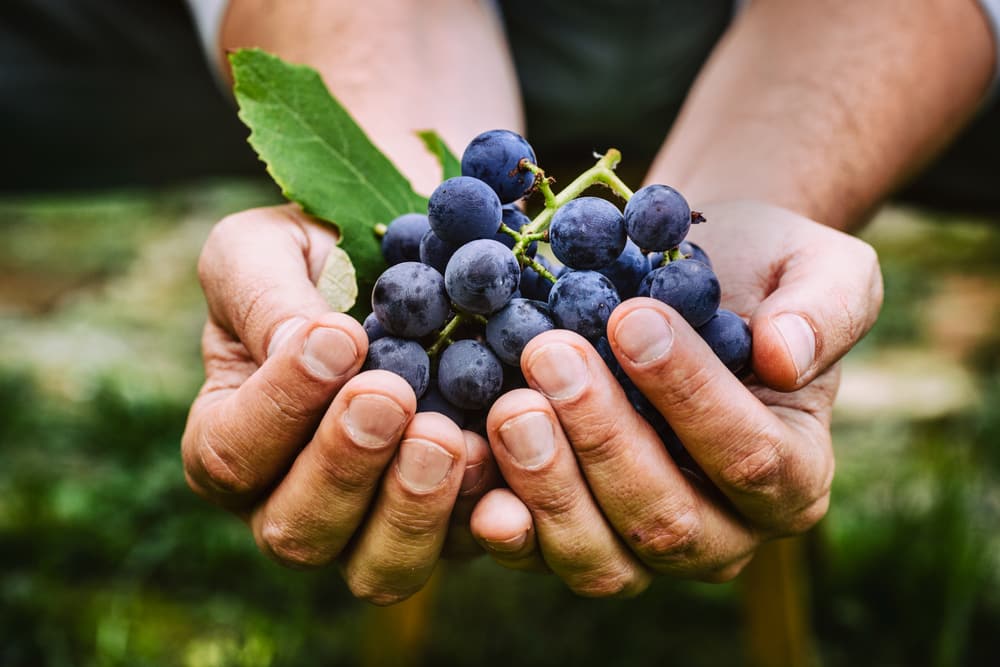 Bluestone Vineyard
Built over the remains of a 19th-century barn, the rustic feel of Bluestone Vineyard creates the perfect atmosphere for enjoying an autumn day with a nice glass of wine. And you can be sure the wine from Bluestone is top-notch – it's sold locally throughout the Shenandoah Valley.
In addition to a selection of delicious wines, Bluestone Vineyard is also great for enjoying live entertainment. If you're visiting in early fall, check out the Toast the Weekend Concert series, which runs through September.
Looking for some quaint bed and breakfast options in this area?
If you are planning a romantic Virginia wine country getaway you probably need a great place to stay, right? Here are some excellent choices that you can call "home base" for your trip to Virginia wine country!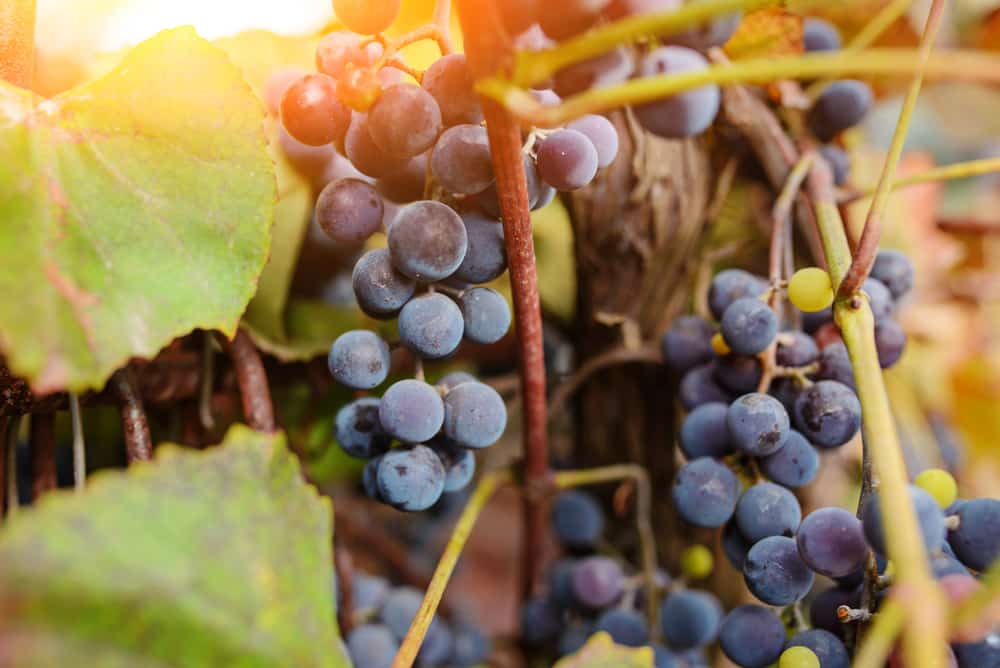 A romantic Virginia Wine country getaway only scratches the surface – Virginia has amazing history, breathtaking hikes, fabulous wine and food and more! Plan a weekend, and then come back for more! Virginia is a craft beverage lovers mecca – with fabulous wineries, breweries, and distilleries!
Here are even more romantic getaways in the South:
Looking for some other ways to spend some romantic getaway time with your loved one? If so these romantic getaways in the South are just what you need! Check out all my tips, tricks, and trips to find the one that's right for you.