Jim and I are magnets for abandoned dogs, abandoned people, abandoned cats….somehow they all eventually find their way into our lives.
They are not easy to love; in reality, pouring yourself into abandoned people and animals will leave you wounded – physically and/or emotionally. And it is difficult; it is difficult allowing yourself to be vulnerable enough to open your life to another creature who will might rebuff you, who will could attack you (verbally or physically) and who has the potential to abandon you, just as they have been abandoned. But isn't that what Christ calls us to be? A light of hope in a world of darkness?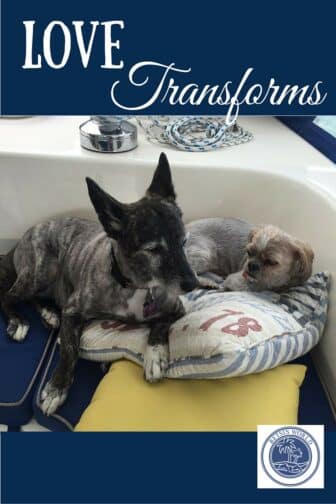 Through the years we have opened our home for various people to come and live and participate in our lives. Some have stayed a long time, and others for a short time. Honestly it is not an easy thing to have other people come and live with you.
But the payoff for us has been huge – we have been privileged to help show them the love of Christ while they have had a place to heal, both emotionally and spiritually from past hurts. Though I have seen this transformation in people, it is more visible in some of the pets we have adopted.
We have adopted three rescue dogs and one abandoned cat. Our first adoption was an 8 week old kitten – Jeff. Jeff was my "engagement cat" …. Jim gave me a choice to have an engagement ring or to adopt Jeff. I chose Jeff. Jeff lived to be 22, and it was one of the hardest days of our lives when we had to put him down. He was loyal and loving and had eyes only for us.
Lucky was our second adoption – he was a black lab whose owner had orders to go overseas, and so he had to give him up. Lucky was a little spoiled – when we adopted him, he came with his own chair (and it was a hideously ugly chair!). That chair was displayed with pride though, because it belonged to Lucky and we adored Lucky. The way we treated Lucky reminds me of the way that Christ treats us – he loves us and shows us off, and bestows upon us the best blessings for us.
Our third rescue is one of our current dogs, Kiwi, an Australian Kelpie. Kiwi was so shy when we first brought her home. She would run away with her tail tucked between her legs at loud sounds and strange people in the house. We adopted her when she was 7 years old (she is now 17 years old). Through a lot of love and showing her that we were her "forever family" she has turned into a very sociable, loving dog.
And finally our last rescue, a 13 pound bundle of popeye-ish Shitzu is Bentley. Bentley has certainly been the hardest to transform. He was adopted at 6 years old (he is now 10 years old), from a no kill shelter in Norfolk, Virginia.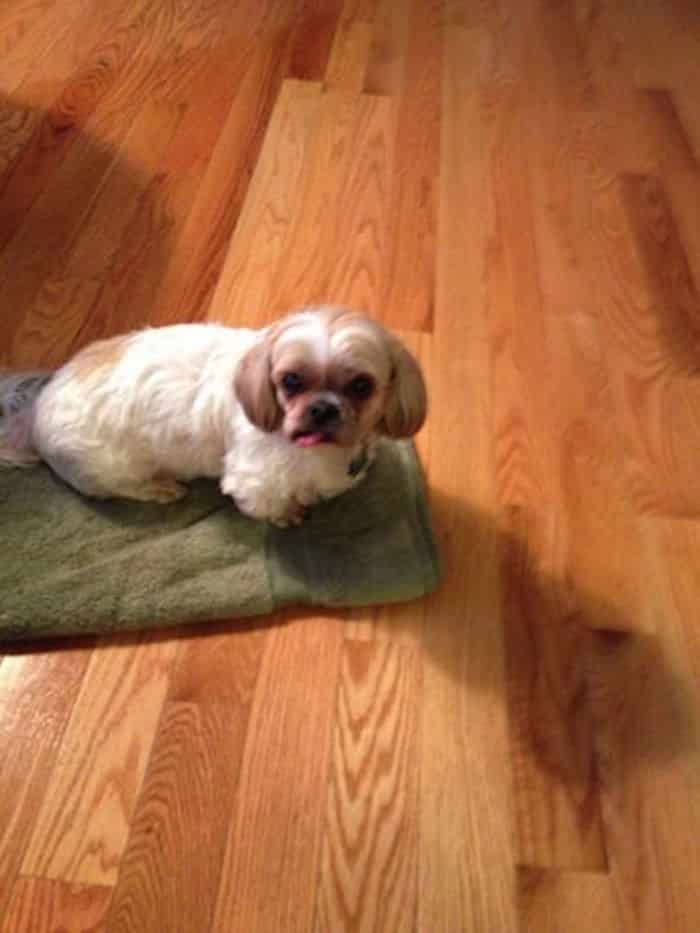 He had lived on the streets of Elizabeth City, North Carolina following hurricane Irene, prior to being picked up by Animal Control. He was slated to be euthanized until the Norfolk SPCA stepped in to take animals from the Elizabeth City shelter.
He was a bow-legged Shitzu with a bad ass attitude when we adopted him. He bit my husband, Jim, on the nose. He bit my index finger twice in 3 months.
But rather than giving up on him, we continued to lavish love on him; sent him to a dog behaviorist, whom he lived with and she worked with him for 13 weeks; and chose to keep him.
Today, Bentley, like Kiwi, is a completely transformed dog. He is still bow-legged, but is friendly, likes love and attention and has become a well adjusted member of our household.
Kiwi and Bentley are inseparable – though they are not blood they are true siblings ….. where one goes, you can always find the other tagging along!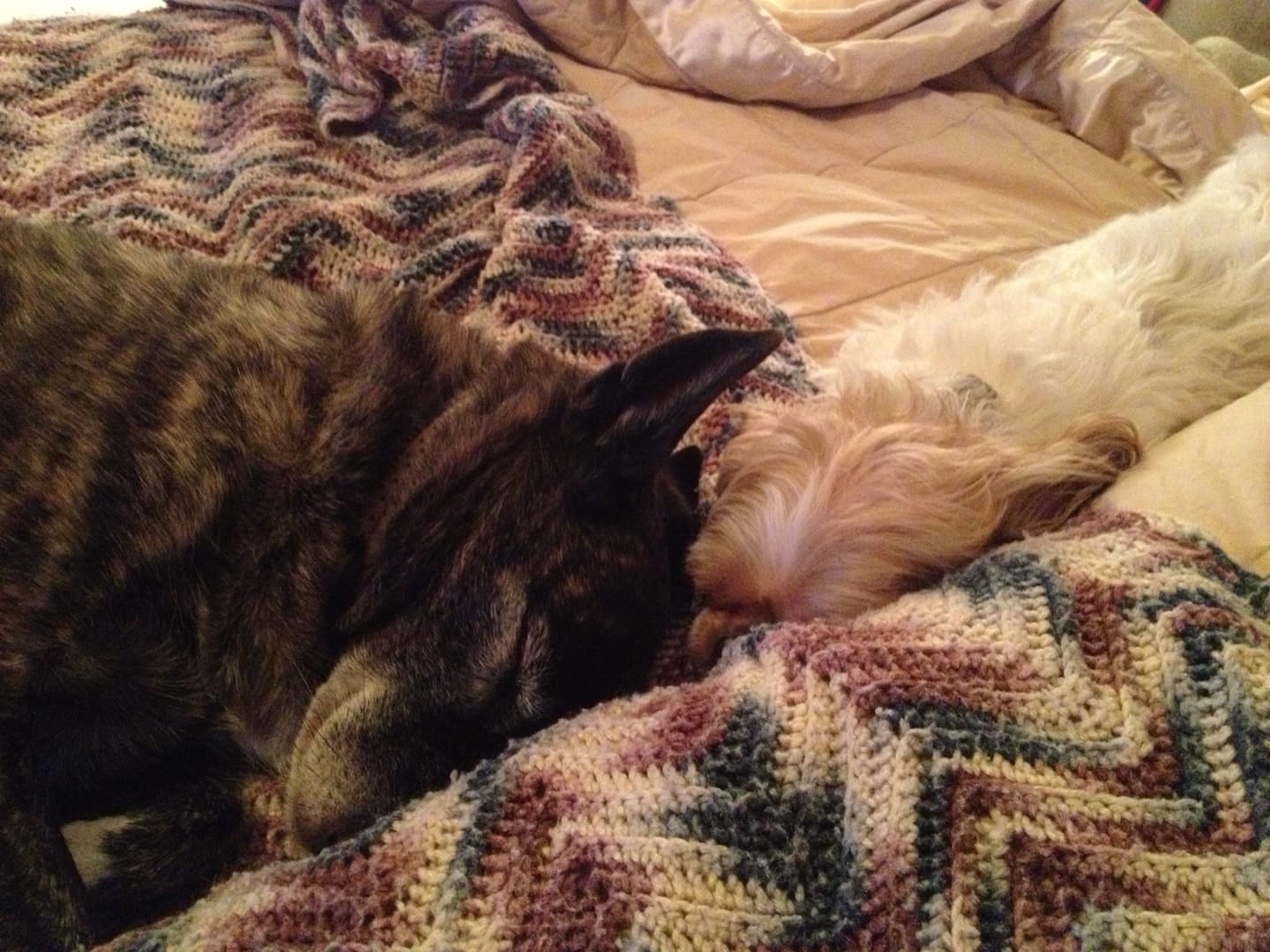 To me, these two animals represent such an amazing picture of what Christ does for us:  when we accept Christ as our Savior, we to are "adopted", and become part of the Body of Christ. Christ nurtures us with love, He is always near to us, guiding us and leading us.
And like we have become the "forever family" to Jeff, Lucky, Kiwi & Bentley, being adopted into the body of Christ means that we too have found our "forever family"; the family that we will spend eternity with.