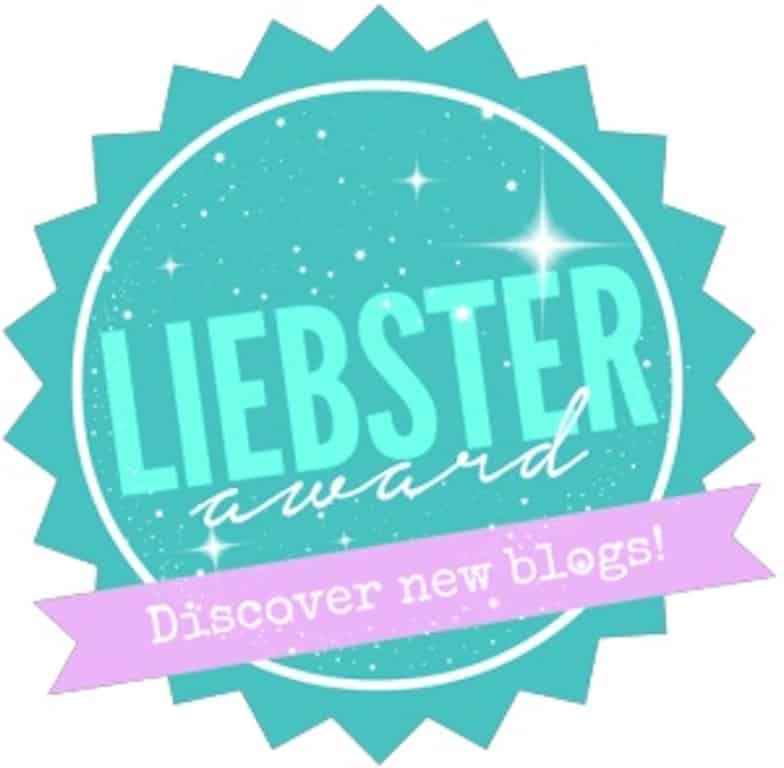 I have been nominated for the Liebster Award by Faye at Leap of Faye. Thank you Faye! I am flattered that you selected my blog as one of your nominations for this award. For those of you who may not already be following Leap of Faye, it is a great resource with information about parenting (with 2 young children & 1 on the way, I would call her an expert!) and finance (with over 20 years in financial services). Faye is now branching out into freelance writing, and has several good resources on her blog – one that intrigued me was her post on attending her first blogging conference. Now to the fun part!
What is the Liebster Award?
"Liebster" is a German word meaning beloved or dearest. In the blogging world, the Liebster Award is online recognition given by bloggers to other new bloggers for enjoying or valuing their work.
It is meant to highlight and credit favorite new up and coming blogs within our writing community.
Once nominated, a blogger is asked to answer 11 questions provided by the nominating blogger. They are then expected to nominate 11 other favorite new bloggers and come up with a list of 11 new questions for those nominees. This keeps the love going!
What are the rules for the Liebster Award?
Once you accept a nomination, you are expected to complete the following steps:
• Thank and link to the blogger who nominated you (Thanks again Faye!)
• Create a post on your blog, displaying the Liebster Award logo
• Answer the 11 questions assigned by the blogger who nominated you
• Provide rules/instructions for accepting the award
• Nominate 11 new favorite bloggers for the Liebster Award
• Come up with a list of 11 new questions for your nominees
• Notify the nominees
• Post your Liebster Award blog post link in the comments column of the related post of the blogger who nominated you
My responses to the 11 questions asked of me:
1. What inspires you to write?
A succinct answer would be my travels. But it is more than that. My inspiration comes from the culture and people that I am surrounded by. A location, a culture and the people within all have stories that are begging to be told. I try to tell these stories in a way that will inspire others to travel and see and experience different places, people and cultures.
2. Who are your favorite bloggers, and why?
There are a handful of bloggers that I respect and follow, but as we are sailors, I would say that my two favorite sailing bloggers are Brittany of wind traveler.net and Jody of wherethecoconutsgrow.com. These families are living life and following their dreams. As part time sailing cruisers and part time land dwellers we are working our way to living the dream and sailing full-time. Both Brittany and Jody offer glimpses into daily living on a tiny sailboat, from how to live with toddlers on a boat to cruising with dogs through the Caribbean, as well as tackling big issues like how to prepare and provision for long-term cruising. I believe that their suggestions are applicable not only to the cruiser but also to long-term travelers. As they allow the wind to guide them from island to island they share glimpses into the culture and peoples of the islands of the Caribbean.
For no-nonsense, practical blogging advice I follow Katie of comoblog.com. She is a wealth of information on the business of blogging! She tackles issues like SEO, email lists and guest blogging how-to in a down-to-earth practical way, so that even the non-techy person can understand.
3. What is one thing you could not live without, and why?
My VitaMix blender! It is clunky and heavy, but what a multi-tasking piece of equipment! I use this everyday for making morning protein smoothies, hummus, pesto, soup, and desserts. It is also used to grind coffee, nuts and grains. Our VitaMix goes sailing with us and also lives on land with us!
4 . What book has most inspired you, and why?
The first book that inspired me was Jonathan Livingston Seagull by Richard Bach. It symbolizes a life of freedom, living life with a higher purpose in mind. And being able to do so even in the face of misconception by well meaning friends and family.
Another book that has been a go-to for me is the Bible. I find my strength for living out my beliefs in the lives of the people who have gone before – Moses, Ezekiel, Jesus, Paul.
5. What would a perfect weekend look like to you?
Sitting on a deserted beach, with coconut trees, a soft breeze whispering through the fronds and seeing our boat anchored a few hundred feet offshore in crystal clear warm water. I would have my toes digging into warm sand, a book ready to read. Our pups would be playing on the beach.
6 . What experiences have had the most profound effect on you?
Learning to sail with my husband! I was practically raised on the water, but had no confidence in my ability to actually stand watch and be in charge of the boat while my husband grabbed a quick nap. We have learned to work as a team over the last few years, and I don't feel like a passenger on our boat – I feel like a valuable member of the crew who is able to pull her own weight. This has been a huge confidence booster and has impacted other areas of my life. I no longer make excuses as to why I can't do something – I try to do things that are way outside of my comfort zone – just to see if I can do them! A great example of this is in my taking up Muay Thai – which is Thai kickboxing. I am really pretty uncoordinated, but it doesn't matter – I am doing it! I am conquering fears, such as kicking the boxing bag and doing it pretty darn well!
7. What television or movie character do you most identify with?
Dixie Carter in Designing Women (Julia). She is a dichotomy of sorts – the soft-spoken Southern woman, who is all woman and the independent, go-getter, tough as nails gal. I am southern to my core, and try to be that nice sweet gal who exudes charm and hospitality. But I am also stubborn and independent. And if I want to do something, I want to do it right, so I don't really know how to quit.
8. Where is your favorite place in the world, and why?
As of right now, my favorite place would a small island in the Bahamas – Man-o-War Cay. Beautiful beaches, gin-clear water, wonderful people who are open and willing to share their lives with strangers.
9 . What do you enjoy most about blogging?
It is my creative outlet. I first began Betsi's World as a way to chronicle our travels. It has evolved into a platform to share locations, showcase the culture, and to share our experiences with a locale.
10. What is the biggest risk you have taken, and did it pay off?
The biggest risk I have taken lately is to begin exploring freelance travel writing and guest blogging. It's pretty intimidating to learn how to market yourself. But thus far the payoff has been great. But I am still learning!
11. What is your drink of choice?
Homemade iced latte! It's refreshing and a great way to wake up. My husband teases me and says "Don't talk to Betsi until she had half of her latte". My morning latte gives me the needed jolt to get my day started.
My Questions for Nominated Bloggers:
1. What inspired you to begin your blog?
2. What brings you joy in your life?
3. If you do anything (the sky is the limit) what would it be and why?
4. What do you want to achieve in 2016?
5. Who has influenced you the most on your blogging journey?
6. What do you like to do in your spare time?
7. When you want to give up, what motivates you to continue?
8. What do you like to do in your spare time?
9. Describe one of your greatest failures and what you learned from that.
10. Who is your hero and why?
11. Where do you see yourself in five years in your blogging journey?
My nominees:
Cathy – http://cathyflewthecoop.com
Cameron & Natasha – http://theworldpursuit.com
Paula – http://www.atravelerspostcard.com
Ryan – http://www.soper-powell.com
Robin – http://www.faithfilledfamilytravelsusa.com
Amy – http://www.travelingbroad.com
Anna – http://unexpectedgermany.com
Sheri – http://packthepassports.com
Orna – http://ornaoreilly.com
Donna – http://donnawoolam.com
Elaina – http://www.nomadventura.com