2nd Street Bistro
2nd Street Bistro is a laid-back, open-air restaurant in historic downtown Fort Pierce. Located a short walk from the Historic Sunrise Theatre and the new City Marina, the historic building, dating back to 1929 and decorated with kitschy treasures and antique memorabilia that transport you back in time. 2nd Street Bistro strives to offer the freshest local food, made daily and has an extensive choice of craft and draft beers on tap as well as a full bar. For the dog lover, the huge covered deck, complete with sound system and bar is the perfect place to dine with Fido. It's no wonder that 2nd Street has made a name for itself among visitors and locals alike! Open seven days a week for Lunch and Dinner and Now serving Breakfast on Saturday and Sunday starting at 7 AM.
Why We Went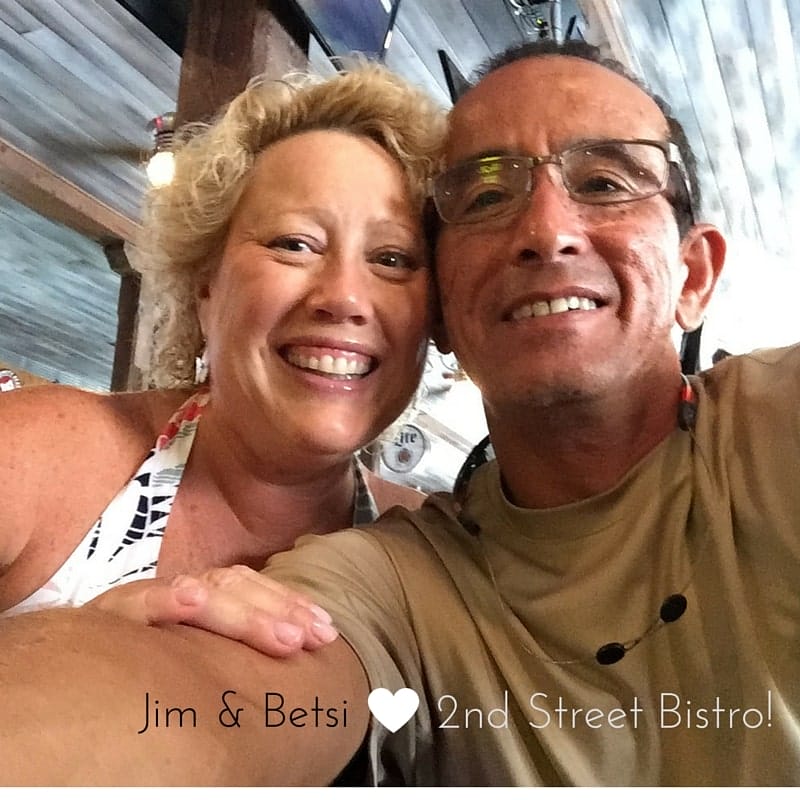 My husband Jim & I wanted a time to escape the house and get outside for lunch. 2nd Street is our go-to restaurant for a fun atmosphere and awesome comfort food.
What We Had
Jim ordered the pulled pork nachos, and I ordered the wedge salad with grilled chicken. I will usually choose to order the house salad at 2nd Street, but opted for the wedge salad this visit. I was pleasantly surprised. The blue cheese was not overpowering but instead melded well with the crispy bacon and fresh tomatoes. There was a mixture of iceberg lettuce and sweet butter lettuce – a refreshing change!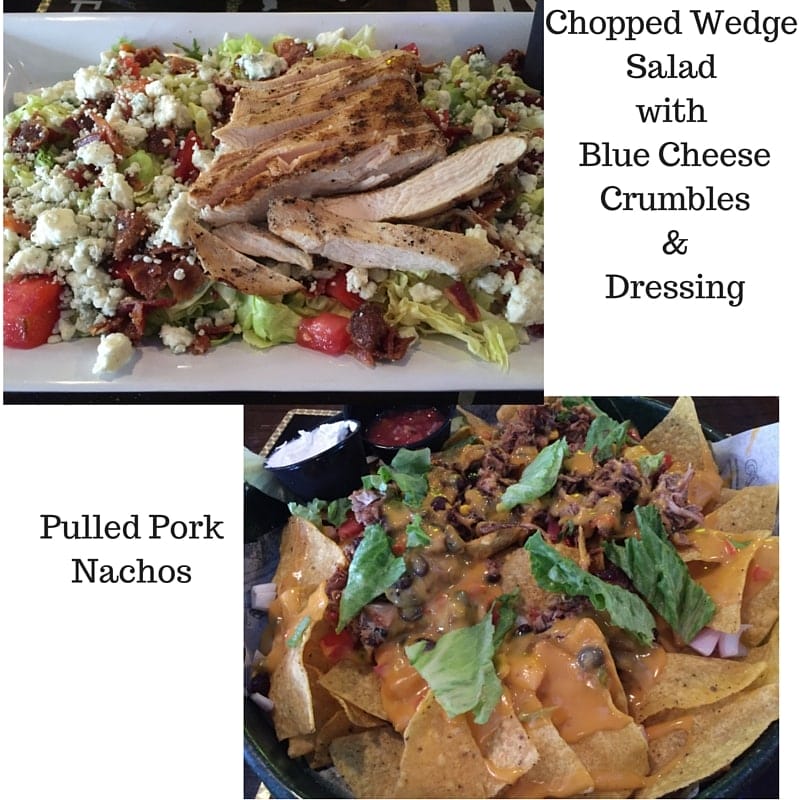 What Makes 2nd Street Special
On Saturdays and Sundays, a "Build Your Own Bloody Mary" bar is offered. Garnishes include spicy green bean, pickles cucumber, jalapeno, carrot wheels, slim jim, pickled asparagus, cheese cubes, thick cut bacon and shrimp skewers.
What Needs Improvement
The service can be touch and go at 2nd Street. You may wait 5-10 minutes before a server comes to the table.
Total Check Before Tip:  $40.27
2nd Street Bistro 
122 North 2nd Street
Fort Pierce, FL  34950
772-293-9191
http://2ndstreetbistro.com