With miles of beaches, theme parks galore, history, exciting nightlife, and more, Florida is a perfect destination for fun! We've got some fun, funky beach towns, dog-friendly destinations, history galore, and theme parks for the whole family, making a Florida vacation getaway a top choice.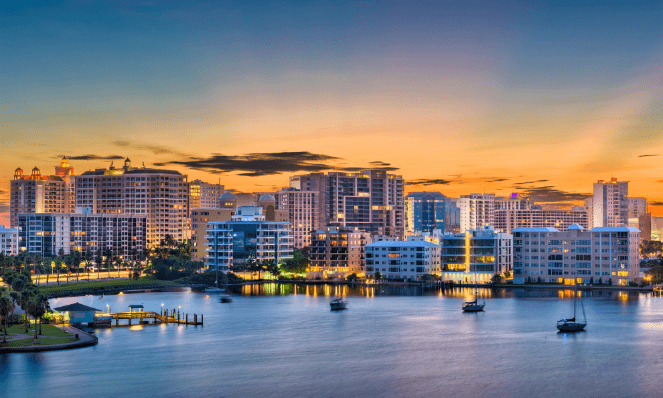 Why Explore A Florida Destination
Florida is such a great destination to explore, and so easy to get to from almost anywhere. Florida has some of the best beaches to explore, whether your style is just chilling out, surfing, kiting, kayaking, or other water sports. Boating is one of the top activities you'll find in Florida, whether you are day sailing, day-tripping, or heading out for an active day of sport fishing in the inky deep blue ocean, you're sure to find something to fit what you love. 
A Florida destination can be as active or as laid-back as you want, making it such a great destination. Whether you love to shop (Palm Beach, Miami, Ft. Lauderdale, Tampa, Sarasota), or explore some of Florida's small towns (Sebring, West Volusia, DeLand, Dunedin, Tarpon Springs), or want to head to Disney, Universal, or Bush Gardens, you'll find what you're looking for in the sunshine state.
When To Visit Florida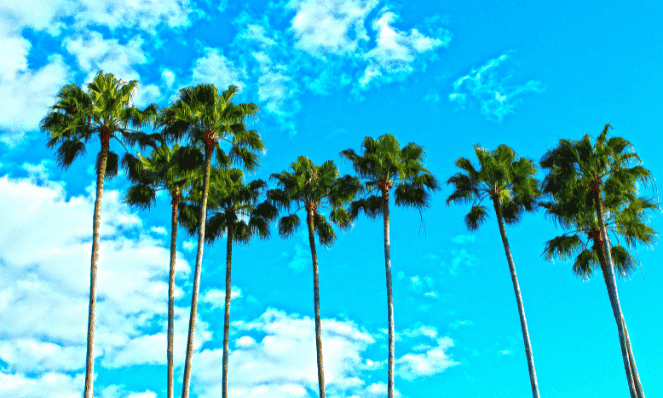 The best time to visit Florida is during the summer months. The weather is warm and sunny, making it perfect for days spent at the beach. However, if you're looking to avoid the crowds, you may want to visit during the shoulder season (April-May and September-October).
Florida is a great destination year-round, so no matter when you choose to visit, you're sure to have a great time!
How To Get To Florida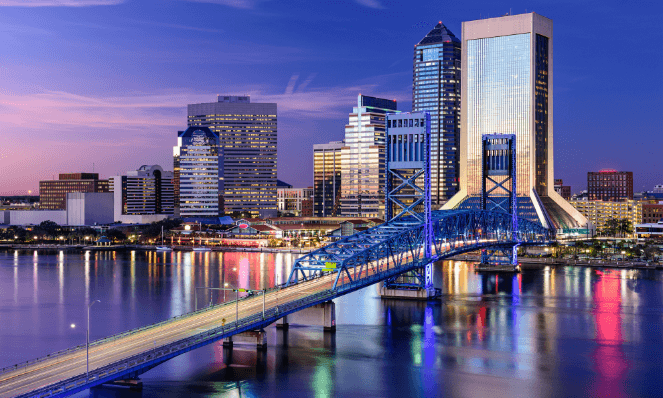 Florida is easily accessible by plane, train, or car. If you're flying, most major airports will have direct flights to Florida. And, if you're driving, Florida is just a few hours away from many major cities.
Getting to Florida is easy and convenient, no matter how you choose to travel!
Ready to explore Florida? Start planning your trip today!
Dog-Friendly Florida Locations
Florida is a great destination for those who want to bring their four-legged family members along on vacation. In fact, Florida is one of the most dog-friendly states in the US. With many dog parks, beaches and restaurants that welcome dogs, you can easily find plenty of places to enjoy Florida with your furry family member. Florida is also home to many dog-friendly hotels, so finding a place to stay with your pup is easy.
There are loads of dog-friendly Florida destinations just waiting to welcome you! Some of our favorite destinations are Dunedin, Stock Island, Fort Pierce & Vero Beach to name a few. These articles will help you plan a great dog-friendly vacation in Florida.
Romantic Florida Getaways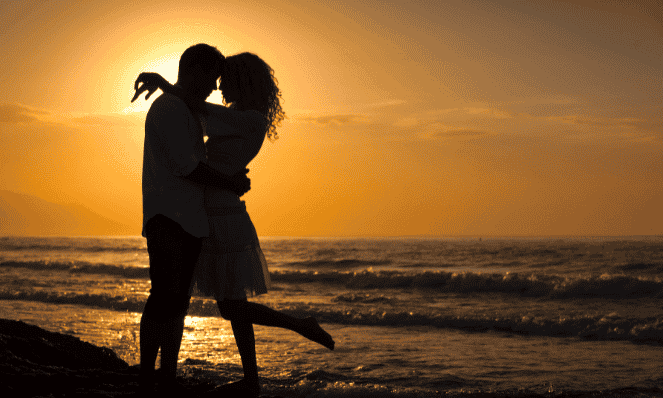 Florida is a great destination for couples looking for a romantic getaway. With its miles of beaches, world-renowned restaurants, and luxurious resorts, Florida has everything you need for a truly romantic vacation.
If you're looking for a romantic beach getaway, look no further than Florida's Atlantic Coast. The area is home to some of the world's most beautiful beaches, as well as a variety of restaurants, shopping, and nightlife. If you're looking for a more low-key romantic getaway, Florida's Gulf Coast is perfect for you. The area is home to many quaint towns and villages, as well as a number of state parks and nature trails.
If you are on the hunt for a relaxing romantic getaway for two, Florida is tops in my book! Top choices for a romantic Florida are the Florida Keys, Amelia Island, Kissimmee, St. Pete, and Boca Raton. Don't forget to pack light-weight, casual clothes for evening romance and walking on the beach in the moonlight.
Boating Florida Getaways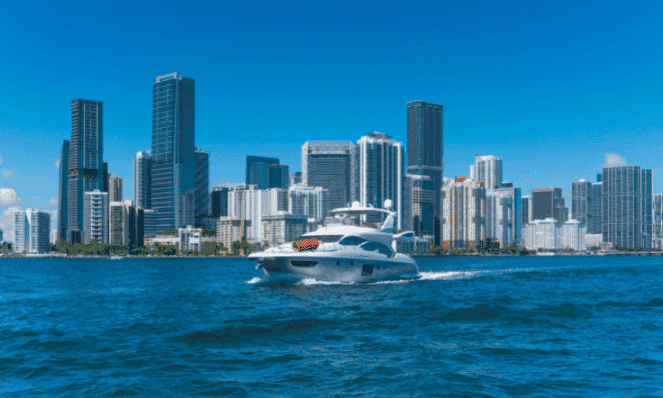 Florida is a boater's paradise, with over 11,000 miles of coastline and countless waterways to explore. Whether you're looking for a relaxing day on the water or an action-packed adventure, Florida has something for you.
There are many great places to go boating in Florida, but here are a few of our favorites:
– The Florida Keys: A chain of islands off the southern tip of Florida, the Florida Keys are a boater's paradise. With crystal-clear waters, beautiful beaches, and a laid-back atmosphere, the Florida Keys are perfect for a relaxed day on the water.
– Miami: A city known for its nightlife and beaches, Miami is also a great place to go boating. With a number of marinas and boat ramps, as well as a variety of restaurants and bars, Miami is the perfect place to spend a day on the water.
– Tampa: A city located on Florida's Gulf Coast, Tampa is a popular destination for boaters. With its many rivers and waterways, Tampa is a great place to explore by boat.
– Sarasota: A city on Florida's Gulf Coast, Sarasota is known for its beautiful beaches and boating. With a number of marinas and boat ramps, as well as a variety of restaurants and bars, Sarasota is the perfect place to spend a day on the water.
Boating is a top activity in Florida, and there are lots of choices! Want to just get out on the water for a day of relaxing? Fancy a day of deep-sea fishing that will pit you against some of the best fighting fish you've encountered? Or maybe your style is a dive or snorkel trip to explore some of the best wrecks and reefs? Whatever your boating preference, you'll find plenty of options for your Florida boating vacation.
Walt Disney World Resort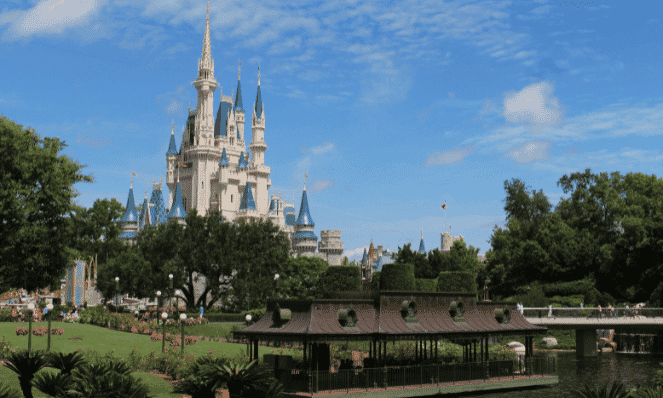 Florida is home to many popular theme parks, but none are more iconic than Walt Disney World. This magical place is perfect for families and kids of all ages. With four different theme parks, two water parks, and countless other attractions, there's something for everyone at Walt Disney World.
Universal Orlando Resort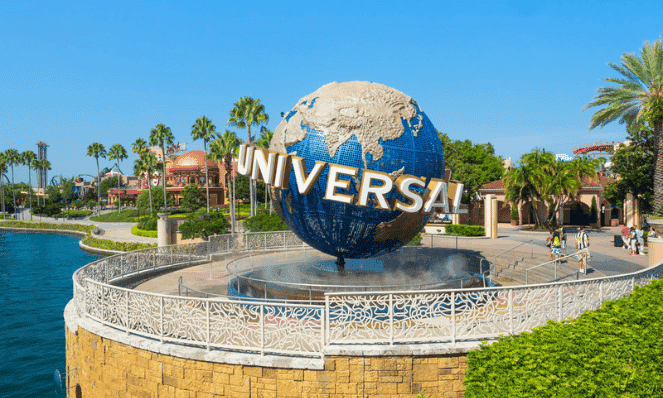 If you're looking for a more thrill-seeking vacation, look no further than Universal Orlando Resort. This Florida destination is home to two theme parks, Universal Studios Florida and Islands of Adventure. With rides, shows, and attractions based on your favorite movies and TV shows, Universal Orlando Resort is sure to be a hit with the whole family.
Panama City Beach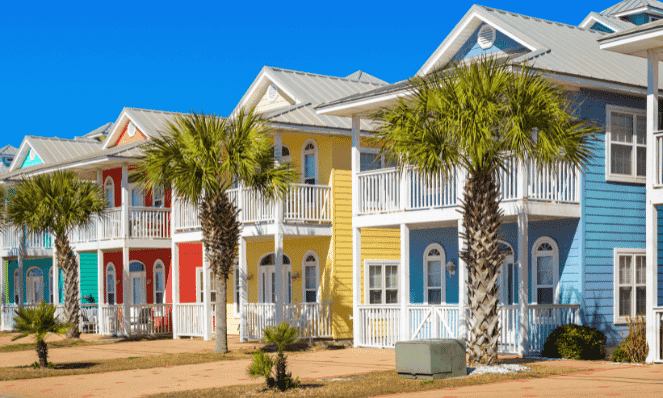 Northwest Florida is home to the coastal community of Panama City Beach, a popular destination for tourists. It is famous for its long stretches of beaches with white sand that face the placid and pure waters of the Gulf of Mexico. St. Andrews State Park is one of two protected nature preserves in the surrounding area. It is located on the coast of the Gulf of Mexico and features fishing piers and hiking trails. The primary center for shopping as well as serving as a location for significant events is Pier Park.
Fort Lauderdale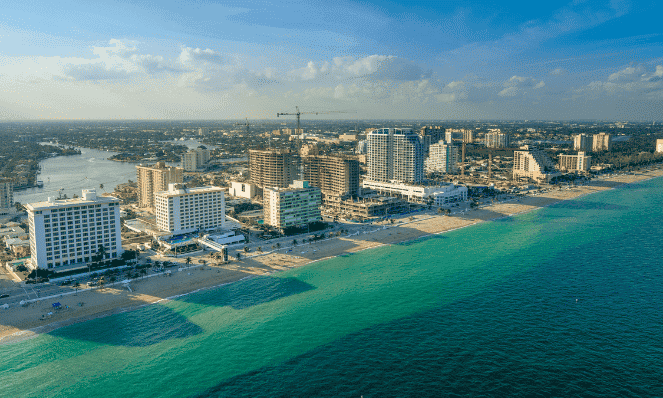 The city of Fort Lauderdale is located on the southeastern coast of Florida and is well-known for the beaches and boating canals in the area. A promenade known as "The Strip" can be found running next to the oceanside motorway A1A. It is surrounded by high-end hotels, as well as bars, boutiques, and restaurants with outdoor seating. Other places of interest include the International Swimming Hall of Fame, which features swimming pools in addition to a museum devoted to swimming memorabilia, and Hugh Taylor Birch State Park, which is home to both hiking trails and a lagoon.
Sanibel Island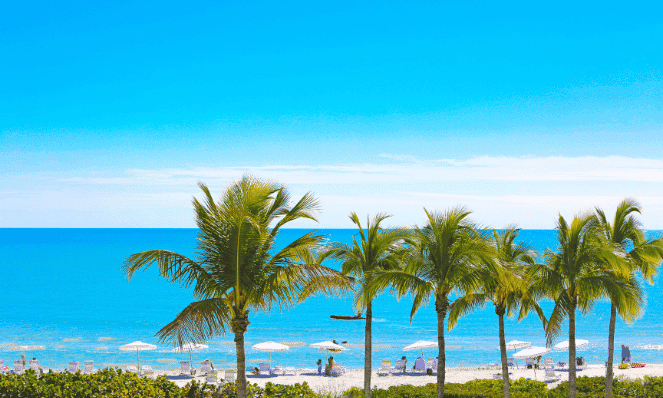 Sunsets, a historic lighthouse, and opulent resorts have earned Sanibel Island a well-deserved reputation as one of the most popular tourist destinations near Fort Myers, Florida. Sanibel Island is situated along the coast of the Gulf of Mexico.
 This post may contain affiliate links which won't change your price but will share some commission. As an Amazon Associate I earn from qualifying purchases.
Key West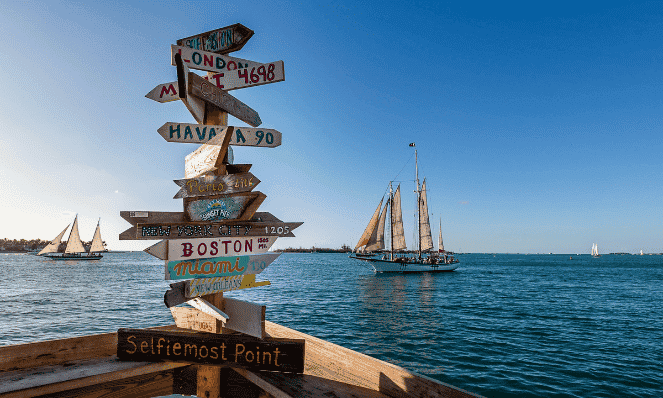 The island city of Key West in the United States is considered to be a component of the Florida Keys archipelago. It is also the most southern point of Florida, and is located around 100 kilometers (about 60 miles) north of Cuba. It is a popular stop for cruise ships due to the pastel colors and conch-style architecture of its homes, and it is also accessible from the mainland through the Overseas Highway. Its coral reefs, which are popular spots for scuba diving and snorkeling, have helped make it far more famous than its beaches.
Gulf World Marine Park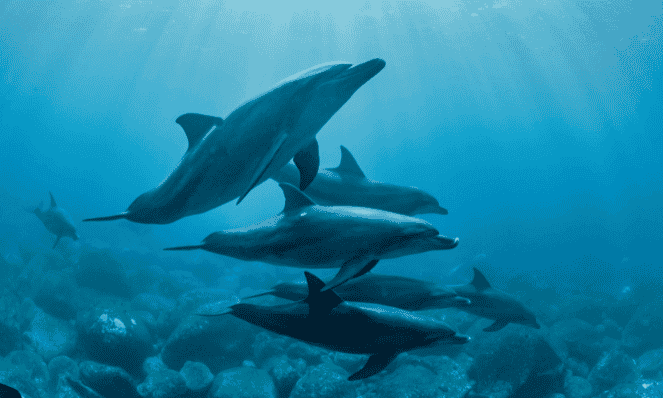 Dolphins can be seen at the Gulf World Marine Park, which is located in Panama City Beach, Florida. It first opened its doors in 1970 and is currently one of only a handful of institutes in the United States that is able to provide a home for rough-toothed dolphins.
Daytona Beach
The city of Daytona Beach is located on the Atlantic coast of Florida. The world-famous Daytona 500 NASCAR event takes place in February at the Daytona International Speedway, which gives the city its name. The sand in certain sections of the beach has been compacted to the point where driving is allowed. Free summer concerts are held at the Daytona Beach Bandshell, which is conveniently located next to the boardwalk's rides and arcades. The Daytona Lagoon water park is located just a few steps from from the beach and features go-karts, laser tag, and waterslides.
Your Best Florida Vacation Getaway
No matter what you choose for your next Florida vacation, you're sure to fun in Florida. With so many choices it will be hard to narrow down your favorite destinations. These Florida vacation getaway articles will help you find your perfect Florida vacation destination, and what to bring on your Florida getaway. For the perfect Florida weekend getaway for couples, you will find it here.
CHECK OUT WHAT'S NEW ON BETSI'S WORLD
More Florida Travel Ideas You May Like