Whether you are downsizing for the first time or the 20th time, it can still be overwhelming. When you are downsizing and are over 40, the challenge can be scary. But it doesn't have to be! Using the tips, tricks, and techniques that we've laid out in "A Practical Guide to Downsizing When You Are Over 40" will help remove the stress from this life-changing decision.
This post contains affiliate links. When you make a purchase through these links Betsi's World receives a small commission at no additional cost to you. As an Amazon Associate, I earn from qualifying purchases.
Over 31 years of marriage, Jim and I have upsized and downsized 14 times. We've gone from a 4,000 square foot home to a 700 square foot sailing catamaran, from a 700 square foot duplex on the beach to a 2,000 square foot waterfront condo and more. We've added, donated, and sold stuff. And at the end of the day, we've learned the good, the bad, and the ugly about ourselves and our living habits.
We've poured all the lessons we've learned over the years, along with proven tips to help you on your downsizing journey in this guide to downsizing. Integrated with the guide is a workbook with over 30 pages of worksheets.
We hope that while downsizing that you will begin to discover things about yourself. About the way, you want to live going forward, what makes you happy and brings you joy and what drags you down.
Along this journey, you may discover that living tiny is not for you, and that is okay. You may find that your happy place, where you thrive, is somewhere in the middle of living tiny and living modestly.
A Practical Guide to Downsizing When You Are Over 40 Book+Workbook Includes:
You'll get over 50 pages of practical tips and tricks to help you face the monster challenge of downsizing
You'll also get a practical workbook that will help you on your journey to living tiny
Things for you to consider when making the jump to living tiny such as do I need a bathtub and a shower; do I want a washer and dryer; how much space can I actually live in and more
Things to consider when downsizing
Note pages for you to keep lists as you downsize
Worksheets locating the perfect tiny housing option for you
Pros and cons of your tiny house options
Contact and information sheets on your tiny home dream options
Only $17.99 ($16 + tax)!
Why We Wrote A Practical Guide to Downsizing When You Are Over 40
Jim and I wrote this book as a roadmap to help others navigate the journey of downsizing. We will help guide you through choosing the right tiny home, whether that is a traditional tiny home, a tiny home on wheels, a converted school bus, or even a boat.
Through lots of boxes, lots of shed tears, and even a few arguments, we've learned not only how to navigate the challenge of downsizing but to embrace the journey of downsizing.
The key is a mindset shift, and that mindset shift has led us on a journey of changed habits, and the ability to shift gears from large, to tiny, to modest, and back to tiny living without breaking a sweat.
If you want to downsize your house as a senior, or a recent empty-nester wanting to live a more minimalist lifestyle, these moving tips will help you simplify your life as an adult.
Are you ready to simplify your life? 
Pick up your copy of A Practical Guide to Downsizing When You Are Over 40 here
Want more tips for simplifying your life?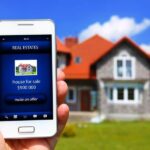 Why Now is a GREAT time to Buy a House