Packing Tips to Make Your Barbados Getaway a Breeze
Packing Tips for a Perfect Barbados GetawayYou have booked the trip for your Barbados Getaway, but now you have to pack! And how I dread packing. These days though, packing is easier, thanks to this tried and true system to tackle the "packing monster".
Travelling throughout the Caribbean you will find the lifestyle is easy, laid back and casual. Comfortable, airy and light are the keys to packing for an island getaway. Here are a few packing tips to make your Barbados getaway a breeze.
Packing Tips: Essentials for Barbados
Due to the humidity of Barbados, it takes a longer time for wet or damp clothing to dry. So when you are preparing to pack, remember that heavy items will take a much longer time to dry.
Bathing Suit(s): I like to have a variety with me, so I pack 2 bottoms and 2 tops that can mixed or matched, thus creating 4 different choices, perfect for a 5 day trip.
1 Sarong
1 Coverup to toss over your bathing suit for an impromptu lunch or dinner after time on the beach or at the pool
2 pair of Shorts:
1 Skort in White
1 pair White Capris / White denim boyfriend jeans
Tops

2 print halter tops to pair with shorts, skorts and capris
2 sleeveless tops in bright colors to pair with shorts, skorts and capris
1 dressy top that can be worn with capris / white denim for dinner

Black tee: Paired with white skort or white capris / white denim boyfriend jeans this makes a perfect combination take you from a day of island sightseeing to dinner at a five-star restaurant
Dresses

1 smart casual dress (can be long or short) for dinner
1 sundress that can be worn for day or evening
1 casual, quick dry dress (I like the Columbia UPH sundresses)
Indispensable Extras:
When packing for Barbados, the weather can be a bit chilly at night, so pack a sweater. The sun can also be brutal, so make sure you bring a fun hat to wear!
Statement belt: A must for any traveler's wardrobe, a statement belt can dress up even the plainest outfit.
A pair of comfortable sandals: These can be neutral or colorful, which add a pop of color to your outfit. If You will probably be doing a lot of walking, so comfort is crucial. Having a blister crop up from wearing those super cute (but uncomfortable) shoes can put a damper on your vacation plans!
Dress sandals for evening
Wide-brimmed hat: Protect your face from the brutal sun, and to give your outfit an extra punch of whimsy.
Cardigan: Use to create a funky twist with your dresses, pair with a tee and boyfriend jeans for a casual, fun look.
Small crossbody purse: You can toss it into your larger bag with your travel essentials – camera, phone. Carry it when you don't need a bigger bag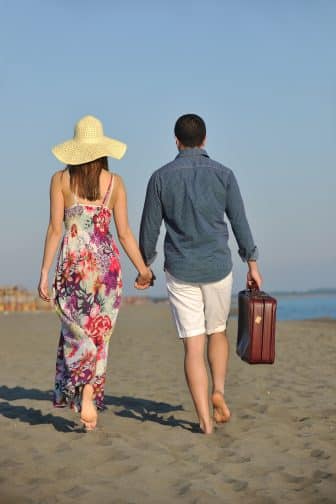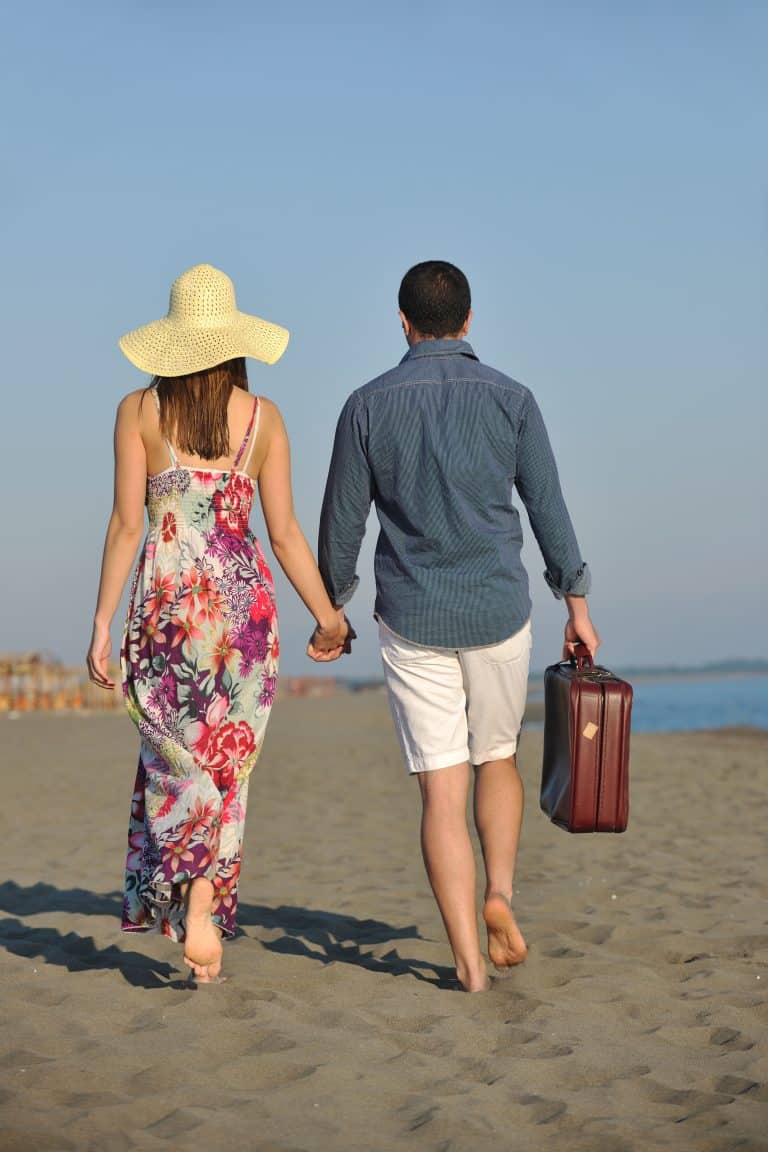 Tips for Choosing What to Pack
All the items that you bring should be able to be mixed and matched. Packing in this way means less baggage (My goal is to be "carry on only"). Choose a color theme, and then choose your clothing from this perspective. Less time deciding what to wear = more time to get out and explore!
Toiletries and Electronics
Buy travel size of all toiletries and pack in a quart size bag. Pack any prescription medication in a gallon size bag, and then place the quart size bag in the gallon size bag. Pack your phone chargers and battery chargers into another quart size bag. Gather your electronics (ipad, phone, e-reader, laptop) and stage them with your toiletries, prescriptions, and chargers.
Packing Your Bag
Tightly roll your pants, shorts and skort and place on bottom of the suitcase.
Tightly roll your tee's, tops, bathing suits, pj's, etc and place beside pants, making sure they are tight against one another to prevent wrinkling.
Tightly roll dresses and place on top of tops.
Roll and tuck undergarments into the corners of your suitcase or carry on.
Place jewelry in small bags and tuck into the corners of your suitcase. If it is valuable, always carry your jewelry in your purse or tote bag.Packing this way allows you to pack more in less space = winner!
 This post may contain affiliate links which won't change your price but will share some commission. As an Amazon Associate I earn from qualifying purchases.
Once your bag is packed, then you can decide if you want to carry a tote bag also. I usually will carry a tote bag that has my electronics, chargers, my cross body bag with travel documents and passports, and cosmetics.
You are set and ready to tackle Barbados and the Caribbean for a week long getaway!
For more Packing and Travel Tips: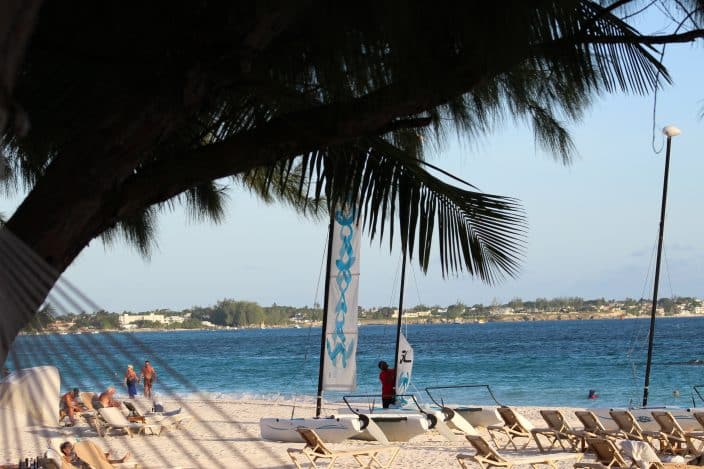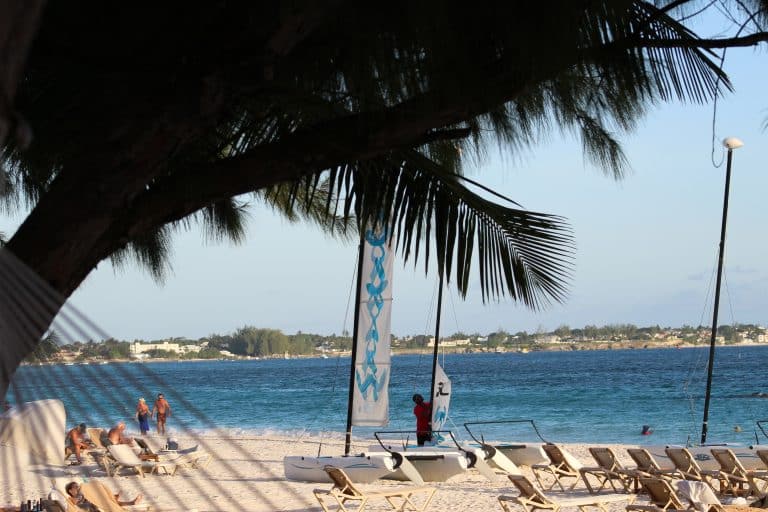 Reasons to Visit Barbados
Barbados offers so much for the casual traveler seeking relaxation, sun and fun. With over 70 miles of some of the most beautiful beaches you will find in the Caribbean, there is something for everyone. Couples looking for some time to reconnect will find a secluded beach or two. If you are traveling with kids, there are plenty of beach activities to keep them on the move all day. If a couple's getaway is in your planning, then Sandals Barbados is a perfect choice! Sandals Barbados makes your getaway worry free!
Barbados is quickly establishing itself as a "foodie hotspot" in the Caribbean. If you like food, and Caribbean flavors, then Barbados will not disappoint!
Only a quick 3 hour plane trip from Fort Lauderdale, Florida, Barbados is quite accessible for travelers. Flights are relatively inexpensive as well.
CHECK OUT WHAT'S NEW ON BETSI'S WORLD
To receive more in-depth tips and tricks and destination guides, subscribe to our newsletter!
Other Packing Tips and Tricks You May Enjoy