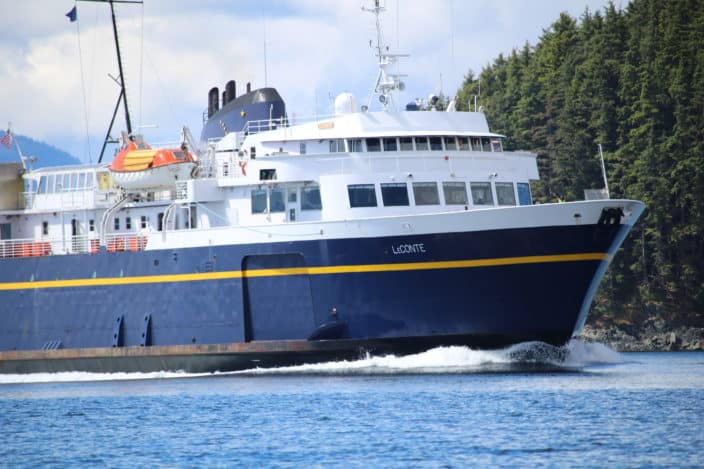 Because of its size, Alaska can intimidate first-time visitors planning an Alaska getaway. I'm sharing my top tips to help you plan your best trip possible. These tips are gleaned from decades of Alaska travel.
Weather or Not
Planning what clothes to take is a challenge. One of my favorite little-known facts about Alaska is the highest temperature in Honolulu Hawaii is surpassed by the highest ever recorded in Fort Yukon, Alaska. The mercury hit 100 degrees Fahrenheit in 1915! In summer, the interior is warmer than the coastal areas, and in winter the opposite is true. Do you want snow? Thompson Pass near Valdez holds the record for heaviest annual snowfall at 974.5 inches in 1952-53 according to the book The Alaska Almanac.
For your trip, figure it will be significantly warmer in the southeast from Ketchikan all the way to Homer, than say chilly Barrow, Kotzebue, and Nome. The southeast gets a lot of rain. Montague Island in Prince William Sound near Valdez got a whopping 332.29 inches of rainfall in 1976! Bring your best rain jacket for just about any location and  rain pants are a good addition to pack for your Alaska getaway. Be prepared to wear layers of clothing to deal with temperatures from the 40s to high 80s depending on where and when you visit.
There Might Be Bugs
Bugs are what keep Alaska from being overcrowded. More people would want to live here if there were fewer bugs and better weather. Each season and region has its challenges for the tourist. Mosquitos are found throughout Alaska, although sparsely in the Aleutian Islands. The good news is their season declines in late June to a tolerable level of nuisance.
No-see-ums come on hard in August and September. These tiny bugs are not a problem when the wind blows around five miles per hour or more, which is often. It's the white sox in August and September that most Alaskans hate. These fly-like insects look like a miniature house fly, but their bite is the worst.
On a trip to the famed Brooks Lodge with my family, I remember looking at a small stream of blood dripping down my brother's neck. A white sox had bitten him behind the ear, and he didn't even feel it. So when planning your Alaskan getaway, bring bug spray with deet.
The white sox bite raises a lump and sometimes last two months or more! The best way to avoid insect bites is to wear long sleeve shirts and wrap a rubber band around your pants leg at the ankle. Insect repellant is sold throughout Alaska and has some degree of effectiveness in staving off these winged pests.
A Water World On Ice
Alaska has more coastline than the entire lower 48 states. Much of that coastline is on or near ice for several months each year. North of the arctic circle is the coldest part of Alaska and is less visited than the relatively warm Southeast region. Most cruise lines operate in these warmer Southeast waters surrounded by dense coastal rain forests. To see this region I recommend one of several types of watercraft.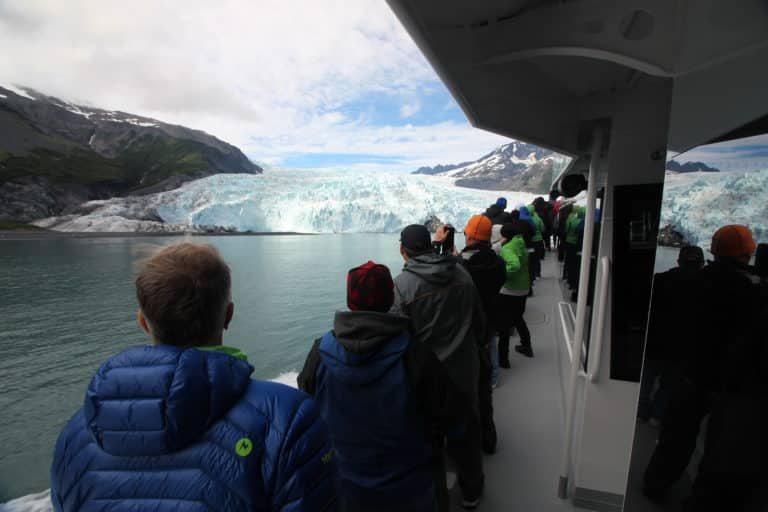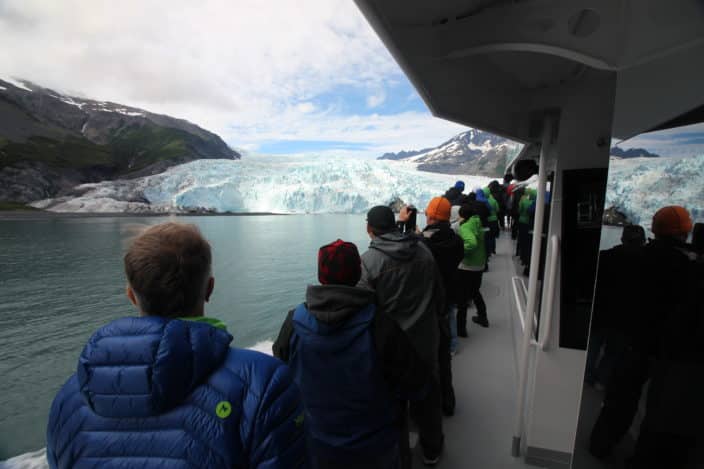 Cruises were a novelty back when my grandparents took two trips in the 1980s. Fast forward to today with tens of thousands of cruise ship passengers flood towns like Juneau, Sitka, Ketchikan. You subject yourself to a rigid schedule of feet-on-the-ground time, which appeals to many. The food is good to excellent, and the scenery the same as if you were in your own small boat. I've yet to talk to someone who didn't love their cruise experience. However, when I asked them if they had heard of or considered taking the Alaska State Ferry, few had.
The Alaska State Ferry offers the same views, more ports of call, and the freedom to stay as long as you wish. By taking the ferry instead of the cruise lines, you'll see the big towns like Juneau, Ketchikan, and Sitka with fewer tourists. Since most cruise ships depart in the afternoons or early evening, enjoy the city with as much as 15,000 fewer people. And with up to 18+ hours of daylight, you might appreciate more elbow room in these coastal towns with miles of trails and lots of wildlife to enjoy.
Smaller Is Better
In the last five years or so newer small cruise lines are reaching a large audience. They tout smaller ports of call, fewer people on board and on shore, more wildlife encounters, and higher levels of satisfaction. Companies like Uncruise Adventures show you Alaska the way it's supposed to be seen. Get out in their kayaks in secluded bays where humpback whales hunt herring, leap in the air, or just rest while you paddle quietly nearby.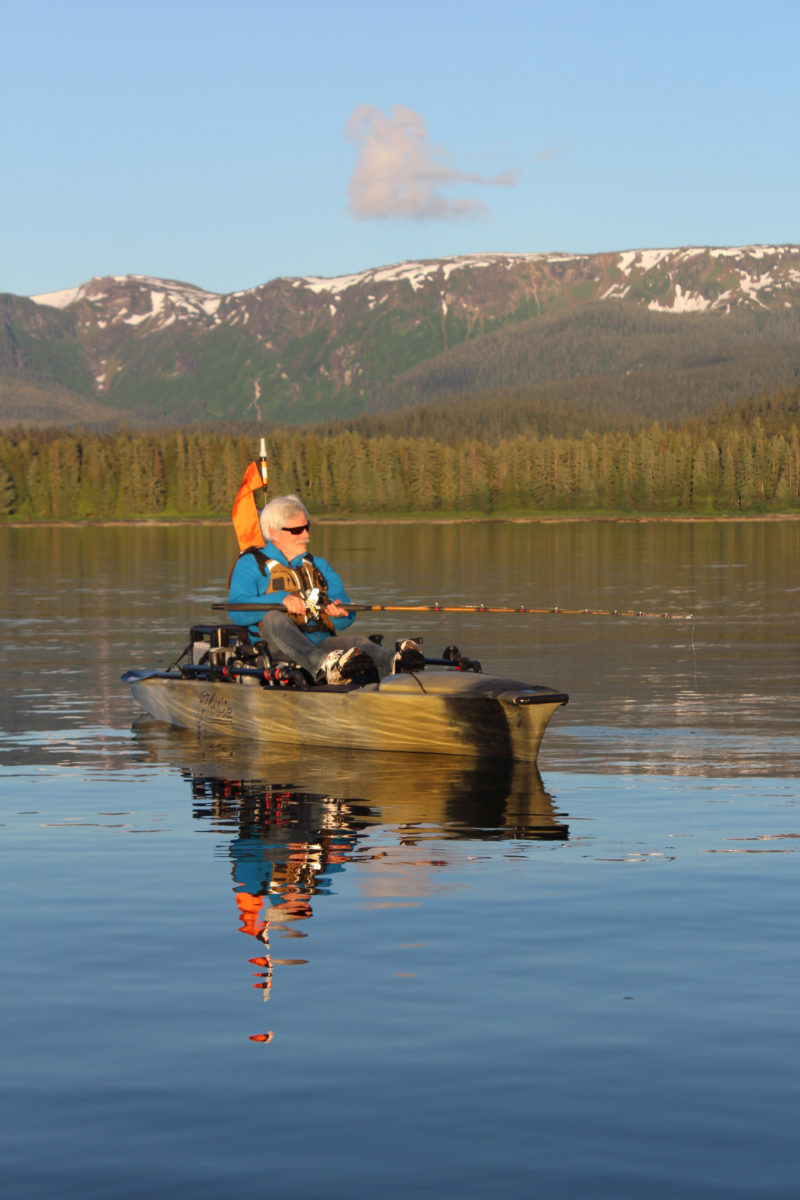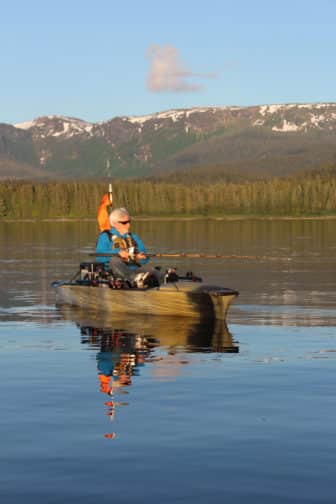 View rafts of sea otters that would normally scatter when a cruise ship approaches. This oddity of nature is when a large group of otters hang out with 50-100 or more other otters floating atop the sea. The otters are so thick they resemble a raft, and you will never forget kayaking around a gathering of sea otters this big. You'll hear the babies cry out for food sounding like they are saying "mom"! And you'll witness otters floating on their back eating crabs, fish, and anything else they manage to catch.
Add to this boating experience tide pool exploring, hiking glaciers, hiking ancient rainforests, and seeing dozens of bald eagles in their natural habitat. Visit small native villages most big ship passengers will never see and learn about life on the wild coast. This is the life, and an ideal Alaska getaway.
Teeny Tiny Planes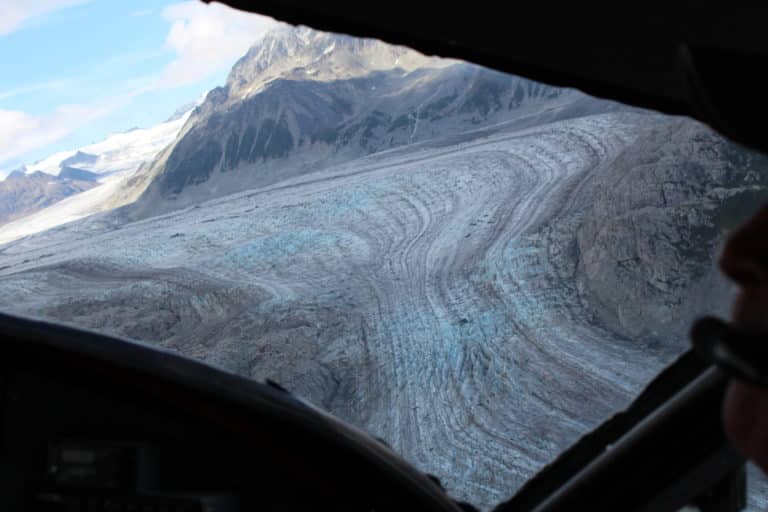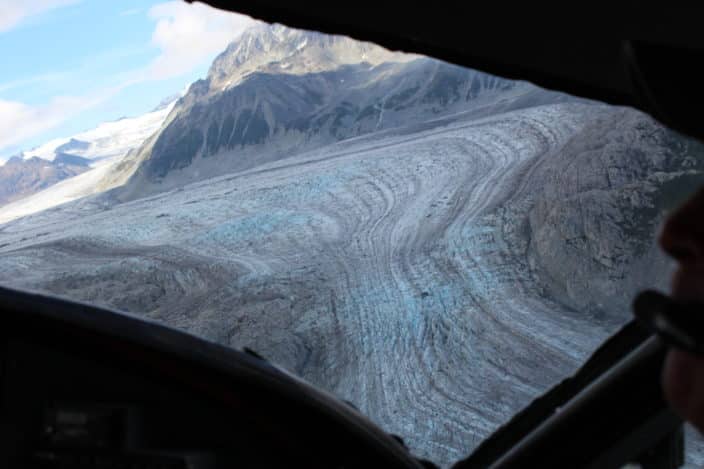 For most visitors taking a bush plane flight, this will be the smallest plane they have ever been in. Alaska has more pilots per capita than any other state. This is because Alaska is vast and it takes forever to get from point A to point B by land. It is said one in ten Alaskans has a pilot license.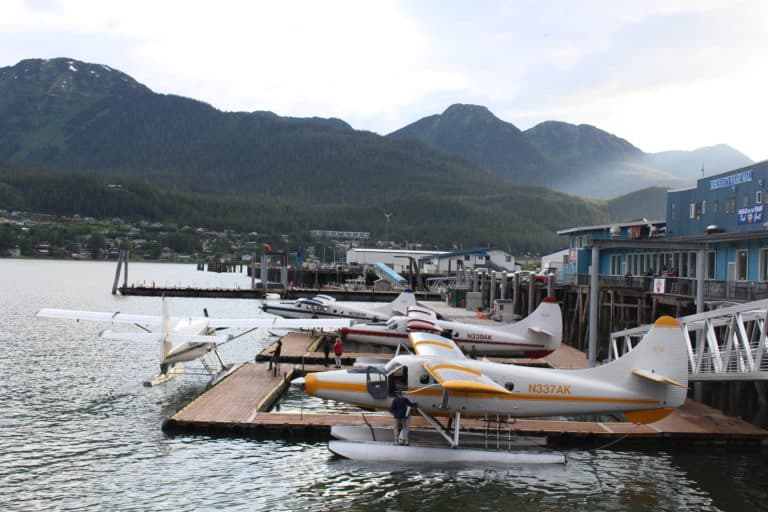 Flying is an excellent way to see lots of Alaska in luxurious style. There are one-hour flight-seeing trips, half-day trips to remote fishing spots, fishing lodges, or air taxi service to most anywhere you want to go. Consider booking a charter flight to an Alaska State Park or Forest Service cabin of which there are hundreds of choices from the State of Alaska or the US Forest Service. This is the ultimate back-country adventure in a no-frills cabin. The payoffs are huge. Get peace and quiet, good fishing, lots of wildlife, and a chance to unplug from the hectic world you left behind.
When I lived in Alaska, it was known that several pilots didn't bother to get a license due to the remote areas in which they lived. I suspect there's still a few of these renegades up there, but if you take a small plane ride, it will be with a competent licensed pilot. The safety record of these bush flights is excellent so hop in and enjoy an eagle's view of Alaska.
 This post may contain affiliate links which won't change your price but will share some commission. As an Amazon Associate I earn from qualifying purchases.
A Long Road Trip
Driving the Alcan Highway is one of the best ways to see Alaska and Canada. However, this is one long road trip! I've driven round-trip from Colorado or Washington State several times and have fantastic memories of the drive. One shouldn't even think to take this trip without purchasing a copy of the Milepost. This travel guide has been published since 1949 with information on what to see, where to eat, automotive services, campsite, and most everything else you need for safely traveling any of the highways to Alaska. The Milepost comes out each year and covers most highways from the Lower 48 to Alaska. The Milepost also has maps and information on several Canadian roads and all of Alaska's highways.
The two main routes Northward are the Alcan Highway and the Cassiar Highway. Both offer more wilderness than most have seen in their lifetime. You should plan on a minimum of seven days to reach Anchorage; unless you are in a hurry. I've completed the trip from Kenai to Denver in as little as four and a half days-solo! But if you want to enjoy the scenery and take your time, I'd recommend four to eight weeks for the entire roundtrip.
Don't Feed The Bears
You will see wildlife on your trip. The first word of caution is don't get too close! Yes, bears have killed and eaten people in Alaska, but more people are killed or injured by moose. Moose seem so docile and most times are uninterested in you. However, these are huge critters and can rear up and thump the stew out of you with their front feet. Keep a safe distance from moose and climb a tree or jump in your car if one charges you.
In campgrounds like the famous Russian River area of the Kenai Peninsula, brown bear have been spotted most years. The bears are drawn to the salmon in the area where the Russian River meets the Kenai River. In one story I heard, a camper was feeding a brown bear from the doorway of their RV! Just because a bear looks friendly, you should never feed them because they will think us humans always have food for them.
The saying goes, a fed bear is a dead bear. Once a bear starts hanging around campsites they are either darted with a tranquilizer and relocated, or killed on the spot. The safest place to view bears and other large Alaskan mammals is the Alaska Wildlife Conservation Center near Girdwood. Find bear, wolves. musk ox, caribou, moose, and more at this family-friendly refuge.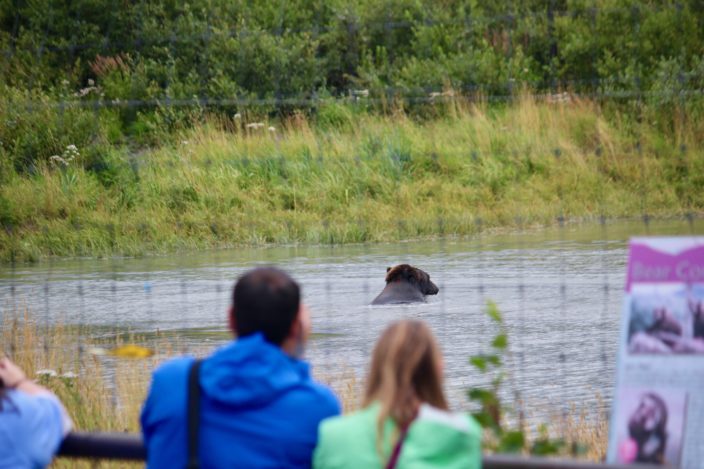 Lodging Tips
There's something for everyone when it comes to lodging. Remote fishing lodges cost around $3,500-9,000 per person and are found throughout Alaska. Cabin rentals are also found in many places and tend to be perfect for families or groups of friends. My favorite recent find is Between Beaches cabins on MacDonald Spit near Homer. These cozy cabins cost around $250 per night and sleep up to three. The cabins come with kayaks, clam digging gear, BBQ grill, flush toilet, and most kitchen amenities to cook with.
Modern hotels are found in most cities and towns in the South East and South Central regions. The Millenium Hotel on Lake Hood in Anchorage is one of my favorites due to its proximity to Anchorage International Airport. At the Millenium, you can watch bush planes take off from the busiest float-plane base in the world from the comfort of their deck.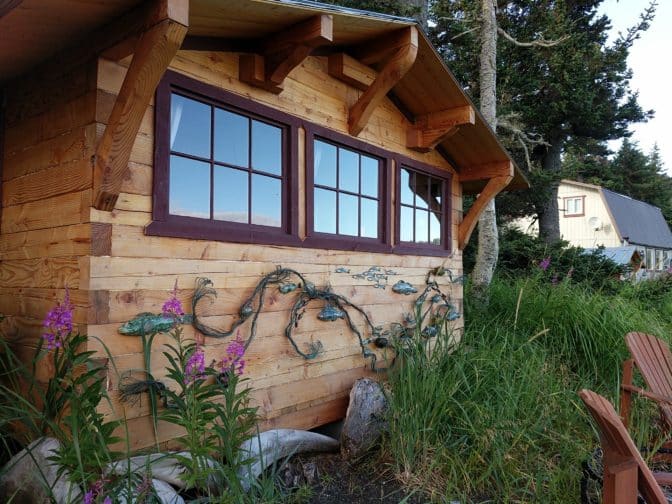 Most Of All
The most important thing is to go to Alaska with an open mind. There are so many mysteries about Alaska, and it's so much fun to discover its hidden treasures. I've helped dozens of people over the years have their trip-of-a-lifetime and I hope you have yours. Now is the time to start planning your trip north to Alaska.
Have you visited Alaska? If not, and you are looking for specific tips to help plan your Alaska getaway, drop me questions or comments, and  I'll do my best to answer.
CHECK OUT WHAT'S NEW ON BETSI'S WORLD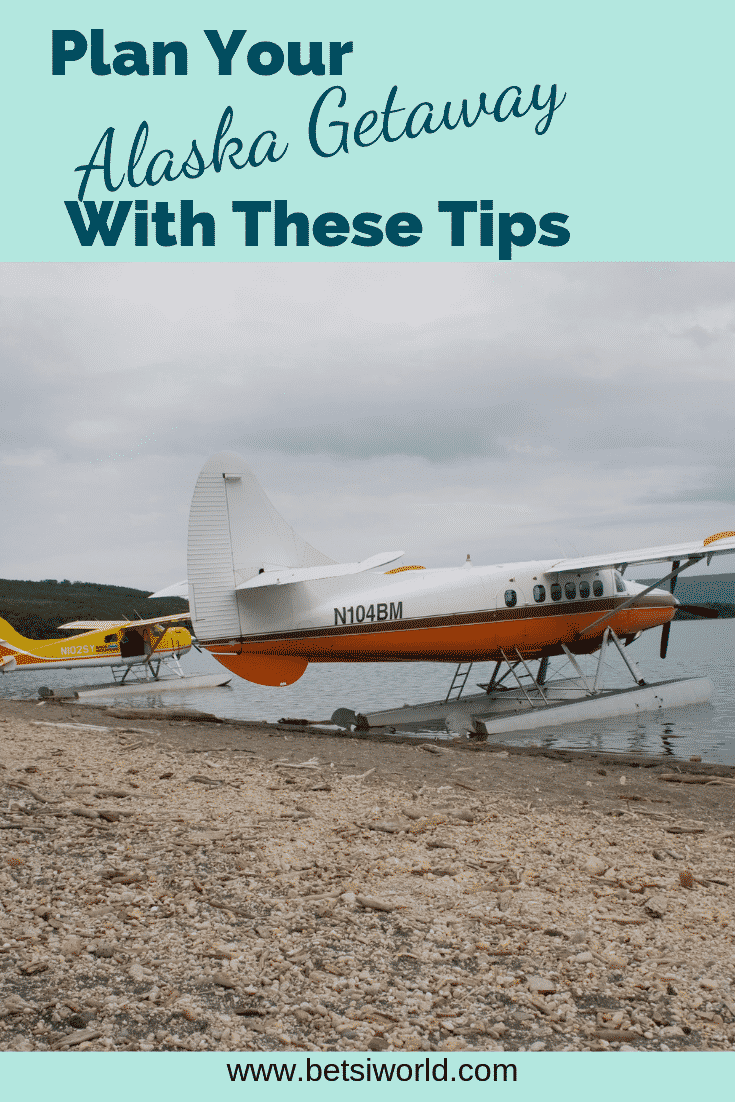 Other Getaways You May Enjoy