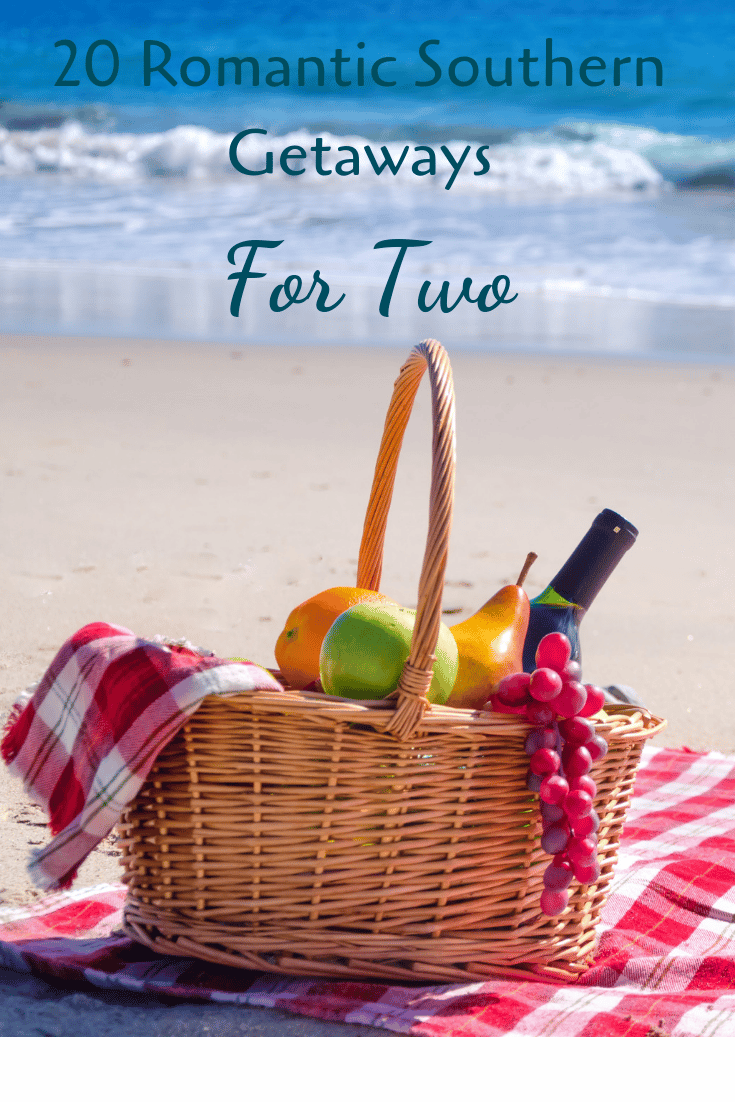 One of the sweetest things to do for your spouse is to plan a romantic getaway for two. Finding one of the best places to enjoy a romantic getaway for two in the south may sound like a difficult process. There are so many places that could work well for a getaway, but today I'm featuring just 20 southern getaways for couples to provide you with some ideas to plan a special getaway with your sweetie.
This post contains affiliate links when you make a purchase or book a hotel through these links Betsi's World receives a small commission that helps support this site at no additional cost to you.
Blowing Rock, North Carolina
You can stay at the Chetola Resort for a relaxing romantic getaway for two. This resort offers refreshing spa services, dining experiences and many activities to enjoy as a couple during your getaway. Don't forget to take a drive on Blue Ridge Parkway to experience beautiful views.
Charlottesville, Virginia
The best place to stay during your romantic getaway for couples is the Graduate Hotel Charlottesville located right in the heart of Charlottesville. Visit a few of the local vineyards along the Monticello Wine Trail and take home a bottle or two as a reminder of your romantic getaway.
Islamorada, Florida
For a Florida romantic getaway check out Islamorada in the Florida Keys. Try to reserve your stay at the Cheeca Lodge Resort & Spa for a fabulous getaway experience in Islamorada, Florida. Enjoy an adults-only pool, a relaxing spa treatment for two, and dine on sushi at the resort's Nikai Sushi Bar.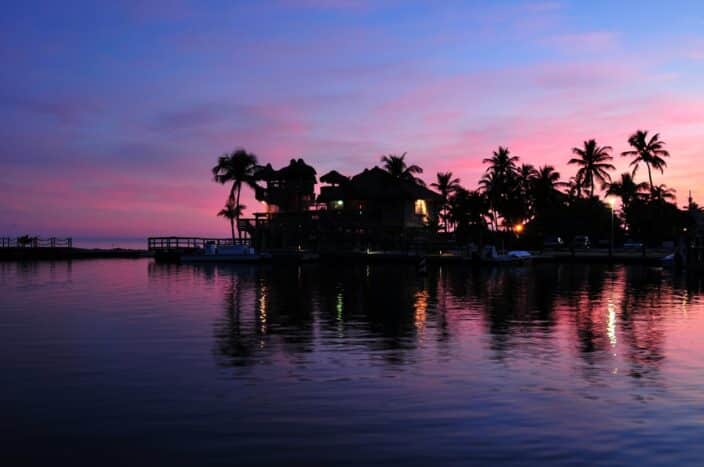 Bowling Green, Kentucky
Enjoy a funky yet elegant stay at Kentucky Grand Hotel where you can experience a Prohibition-era vibe. Visit the National Corvette Museum and see the world's longest cave with a tour of Mammoth Cave National Park.
Mobile, Alabama
While you may think New Orleans sounds fabulous as a romantic getaway for two, Mobile provides you with a similar experience with fewer crowds. The Battle House Hotel will be your top choice for accommodations and don't forget to enjoy dinner 34 stories up at Dauphin's.
Columbia, South Carolina
Enjoy accommodations at the Inn at USC where you can enjoy relaxing on the wrap-around porch with your sweetie. This is far enough away from the busy city but still a few blocks from popular attractions in Columbia to enjoy during your Valentine getaway in the south.
Point Clear, Alabama
Stay at the Grand Hotel Marriott Resort where you can enjoy 550 acres of Alabama coastline, a 36 hole golf course, and both indoor as well as outdoor swimming pools. This hotel is on the list of historic hotels in America as it was founded in 1847.
Greenville, South Carolina
Plan romantic Southern getaway with your sweetie at the Hotel Domestique where you can enjoy morning yoga classes. Falls Park will provide you and your honey a scenic backdrop for some romantic photos during your getaway in Greenville, South Carolina.
Jekyll Island, Georgia
Book a package for your lovely couple's romantic getaway as a couple at the Jekyll Island Club Hotel. They have a variety of packages for couples to enjoy during a getaway together that include a Murder Mystery, yoga retreat or wildlife adventures package. Take a beach stroll and look for driftwood as you walk hand-in-hand.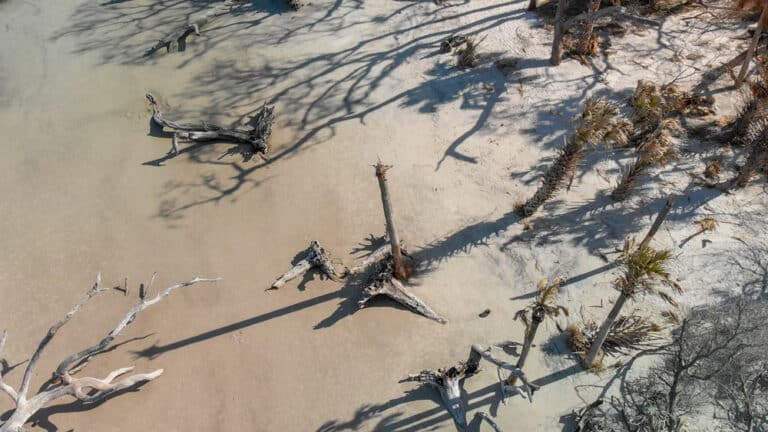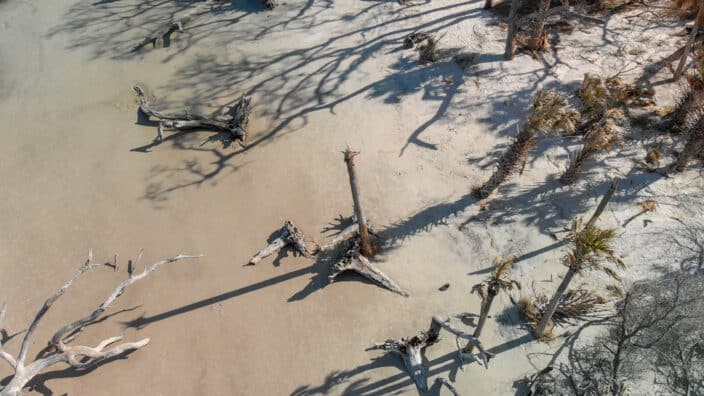 Lewisburg, West Virginia
With many antique stores, and galleries this Appalachian town offers you a fabulous time during your romantic getaway for two. There are two different places that offer the perfect accommodations for a couple's getaway, The Greenbrier, or the Historic General Lewis Inn.
South Walton, Florida
Enjoy 26-miles of white, sandy beaches when you opt to plan a getaway filled with romance in South Walton, Florida. Enjoy a rooftop restaurant in the black and white trimmed hotel, The Pearl. The perfect getaway location to enjoy kayaking and paddleboarding with your sweetie.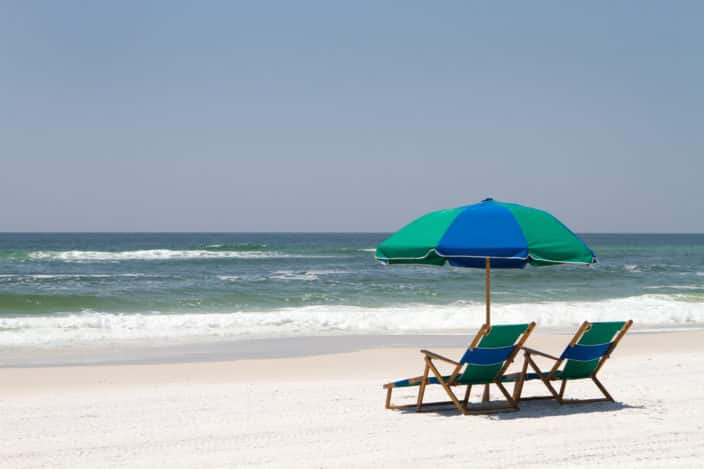 Knoxville, Tennessee
If you and your sweetie enjoy outdoor activities then this is the perfect romantic getaway for you. The best place to stay here is The Oliver Hotel that's close enough to Market Square for you to enjoy some music and fun entertainment before bed.
Lake Murray, South Carolina
Rent a boat or kayak from River Runner to experience the 500 miles of undisturbed shorelines. Choose between a camping weekend with your sweetie by popping up a tent at the Brickhouse Campground or rent a room at the Newberry Manor.
Thomas, West Virginia
Enjoy self-guided walking tours of this historic mining town where you can tour historic homes. Enjoy a funky time with accommodations at the Cooper House Bed & Cocktail. The live music venue at The Purple Fiddler is just one fabulous place to enjoy when in Thomas, West Virginia.
Natchez, Mississippi
Enjoy a Gone with the Wind experience in Natchez, Mississippi where you and your sweetie can sign up for a custom curated tour of the historic homes located here. Enjoy delicious margaritas at Fat Mama's Tamales and rest your heads at the Hotel Vue when done adventuring.
Seabrook Island, South Carolina
If you're looking for a relaxing getaway for two then Seabrook Island in South Carolina will give you what you seek. Dolphin watching and beachcombing are just two of the relaxing events you can experience when staying in Seabrook Island.
Lexington, Kentucky
Enjoy the distillery section of Lexington, Kentucky when you opt for a getaway here. If biking is your thing, be sure to take a bike ride along the Legacy Trail with your sweetie to experience some quality time together.
Roanoke, Virginia
Enjoy many outdoor and indoor activities with your sweetie when you opt for a romantic getaway in Roanoke, Virginia. The Hotel Roanoke is the perfect place to stay as they offer in-room spa services.
Richmond, Virginia
Richmond is the perfect place for couples who enjoy history. Enjoy a visit to St John's Church where Patrick Henry gave his "give me liberty or give me death" speech. Finalize your day with a room at the Quirk Hotel where you can enjoy a rooftop bar to top off your romantic weekend getaway.
Memphis, Tennessee
Memphis is ideal for couples who love music. Take a stroll down Beale Street and take your choice of music venues. Take a room at the Peabody Memphis where you'll experience genuine old South hospitality. While at the Peabody, be sure to take in the twice-daily duck walk and share afternoon tea with your sweetie.
These 20 southern Valentine getaways for couples offer a wide range of experiences to enjoy with your sweetie. Whether you're looking for a relaxing time away from home or new experiences, each of these southern towns will provide just what you desire.
You May Also Like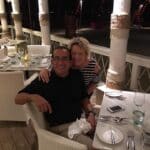 10 Reasons to Choose Sandals for a Romantic Caribbean Luxury Getaway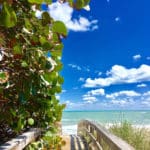 10 Things to Love About Vero Beach, Florida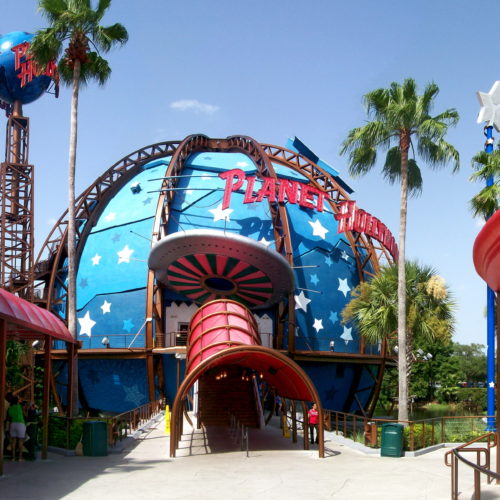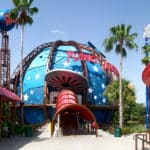 Reconnect & Rekindle the Romance with a Disney Getaway